Gibson Script + Extras by Hustle Supply Co.
whiskey, rum, gin, script, vintage script, rough script, brewing, hustle supply co, retro font, vintage font, typography, label, vintage logo, hand drawn, brush, marker, rounded, lettering, hand lettering, calligraphy, cursive, southern script, bourbon, americana Licenses Offered Standard File Types JPG, OTF, All Files File Size 1.03 MB Vector Yes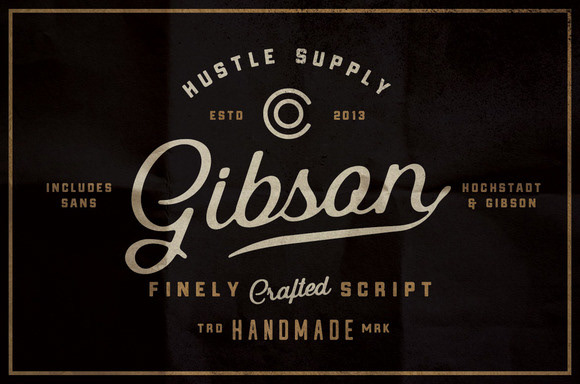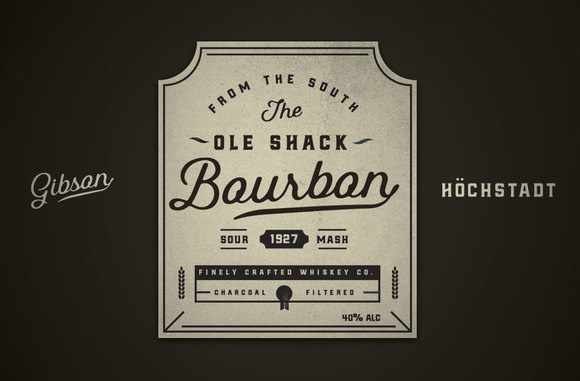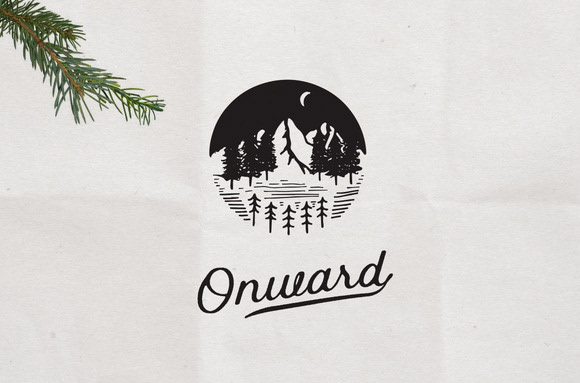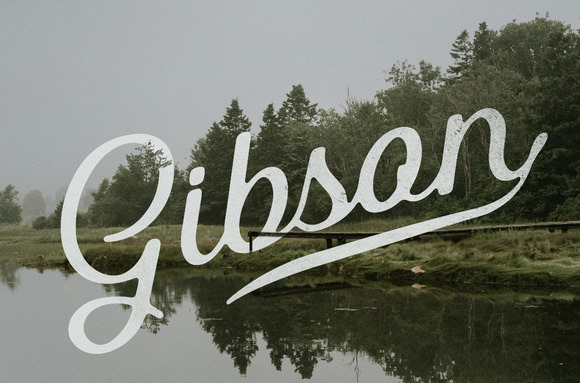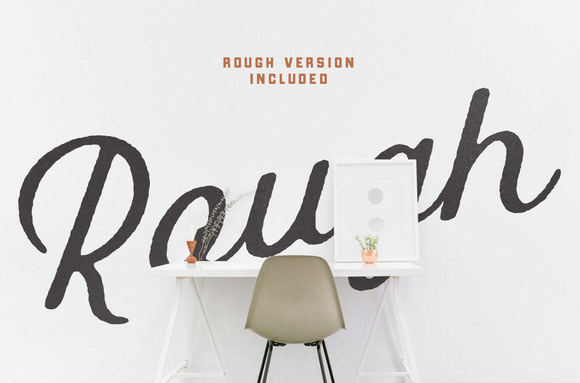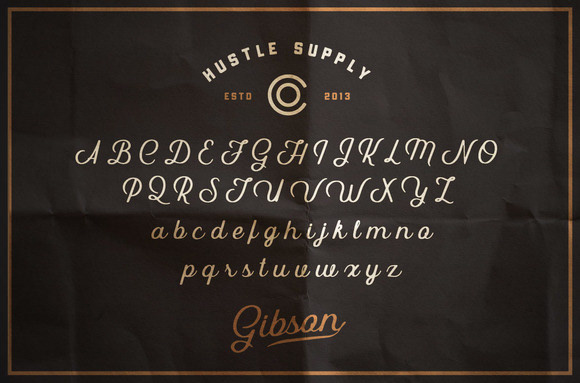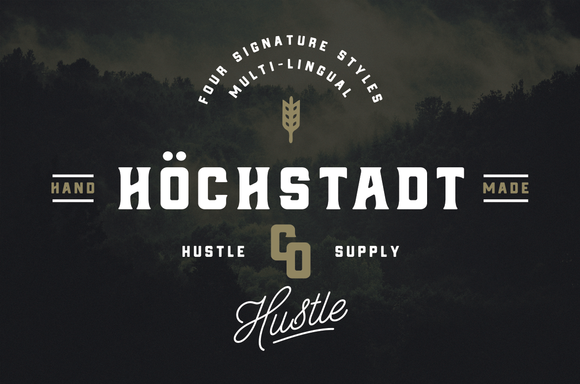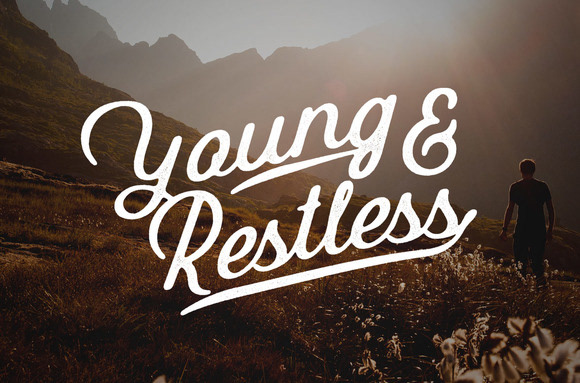 Introducing, Gibson Script! Gibson comes with a perfect pairing partner, "Hochstadt" a Vintage Whiskey Inspired Sans Serif
Gibson Script is an old time inspired script typeface that pairs perfect with bold, tough type. Absolutely awesome for labels & logos. I started creating typefaces for the use in branding projects and I think that Gibson is the font that my Type Collection was missing. Perfect for use in anything from Branding, Web, Packaging, Etc.
Includes Western Euro Characters, Swashes & A Rough Version!