Rocking Bones Typeface by Swistblnk Design Std.
Standard License Extended License File TypesOTF, TTF, All Files File Size2.63 MB VectorYes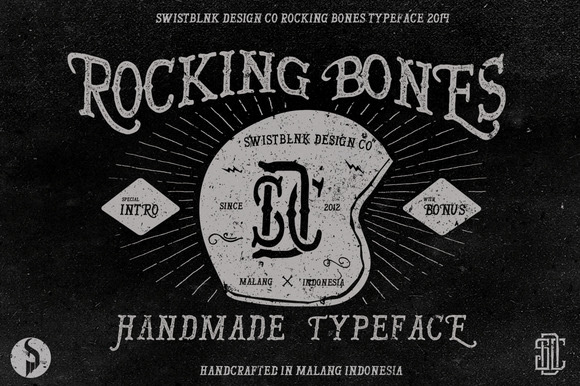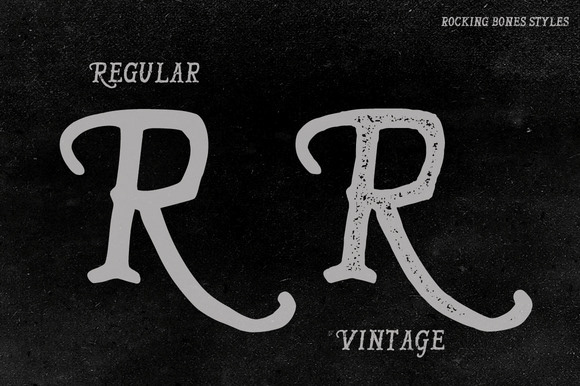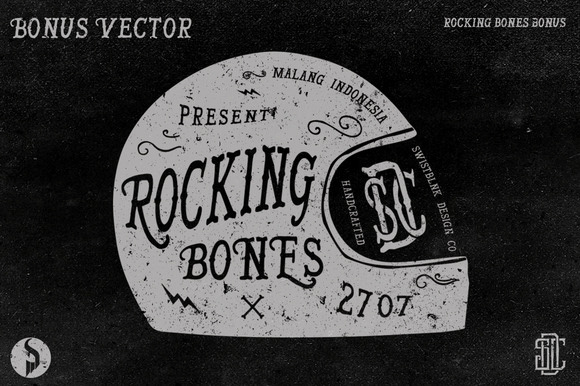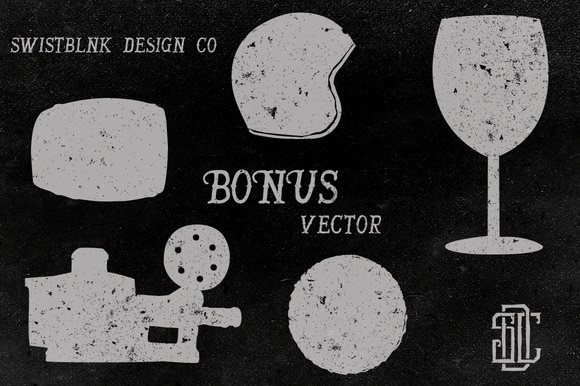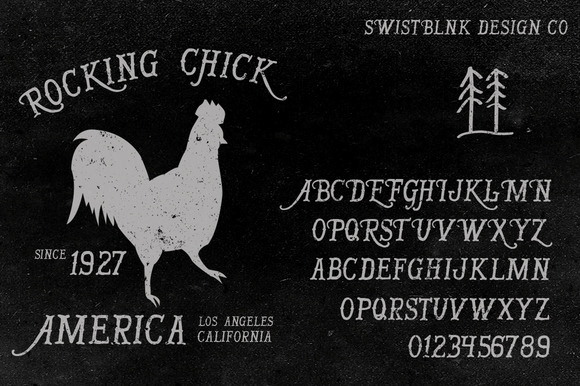 Rocking Bones with Bonus
Rocking Bones is Serif Handdrawn like a Bone with handmade feel. You can use this font as creative as you want. Just imagine and touch the sky. With bonus vector pack from our Vintage Hand Drawn Style Logos And Badges : http://crtv.mk/qVj6
Includes 2 weights ;
Rocking Bones Regular
Rocking Bones Vintage
Bonus Vector Pack
don't forget to check our new Rocking Rochoes + Vintage Textpress and Bonus here : http://crtv.mk/qb1t
comment or feedback are very appreciate. your support is my passion to create more great stuff :).
Enjoy
Agga