Wilder Family & Handdrawn Kit by Swistblnk Design Std.
retro, logo, hand lettering, hand drawn, handmade, textures, font, typeface, typography, letters, bundle, illustration, photoshop, calligraphy, motorcycle, outdoors, fontpack, branding, vintage Licenses Offered Standard File Types TTF, OTF, All Files File Size 7.72 MB Vector Yes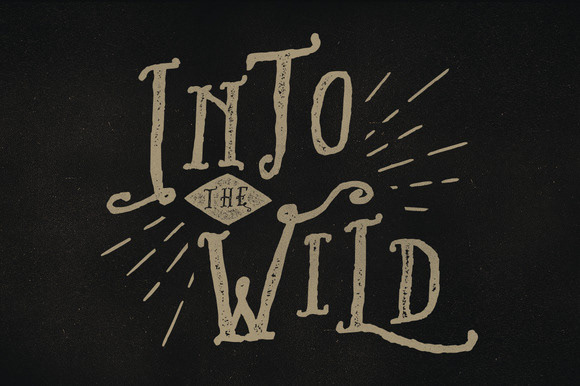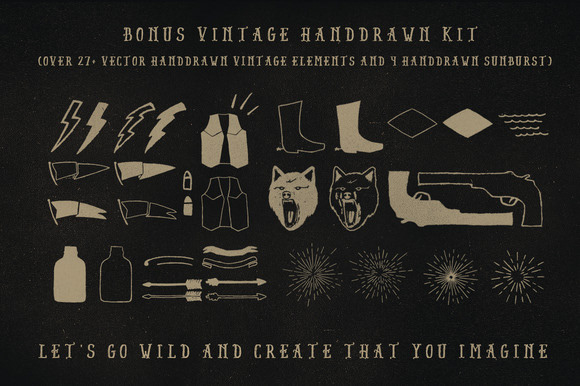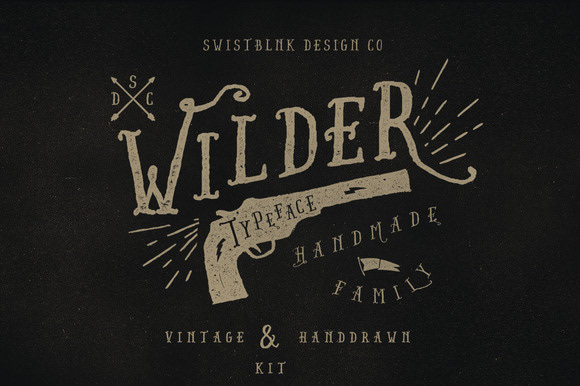 Wilder Typeface is another carefully hand-made font crafted with passion and love :) You can use this font as creative as you want. Just imagine and touch the sky and you can check some work on my Instagramhttp://instagram.com/aggaswistblnk. With bonus Vintage Handdrawn Kit
This is what you'll be getting ;
Wilder Regular
Wilder Bold
Wilder Vintage
Bonus Vector Vintage Handdrawn Kit
Special 3rd Anniversary !! Get $119 worth of Swistblnk's Popular fonts for only $27 !!!
Sortdecai Font Family plus Bonus ( 70% OFF ) here : http://crtv.mk/g0Cp1
Sortdecai is the Best and the Most Popular Swistblnk's Font Family so far.
Don't forget to check Special all of our font Bundles over 80% off here : http://crtv.mk/pdfO
Handdrawn Font Pack + Super Bonus here : http://crtv.mk/qjT7
Our Latest Vintage Handdrawn Badges here : http://crtv.mk/cffx
great Casual Vintage T-Shirt Templates here : http://crtv.mk/jgLQ
And our Latest Font Sortdecai Brush Script here : http://crtv.mk/ewjp
Follow on Instagram for latest update : http://instagram.com/aggaswistblnk
comment or feedback are very appreciate. your support is my passion to create more great stuff.
Enjoy :) Agga