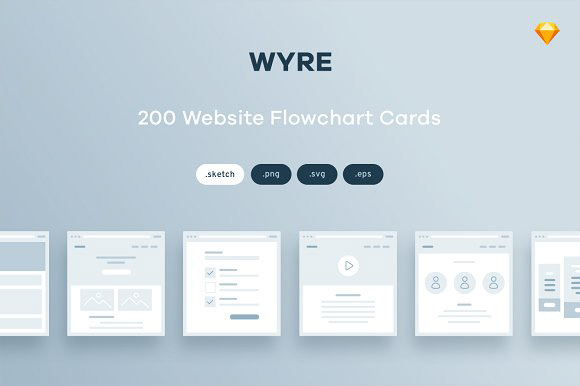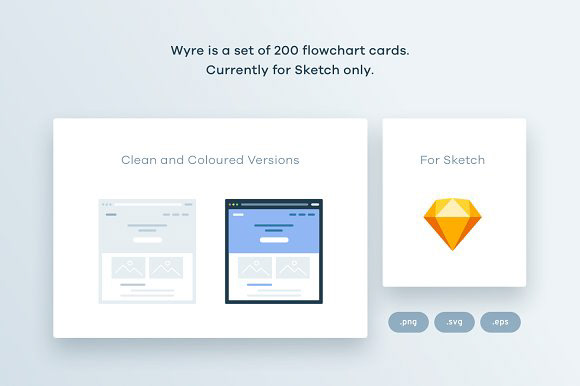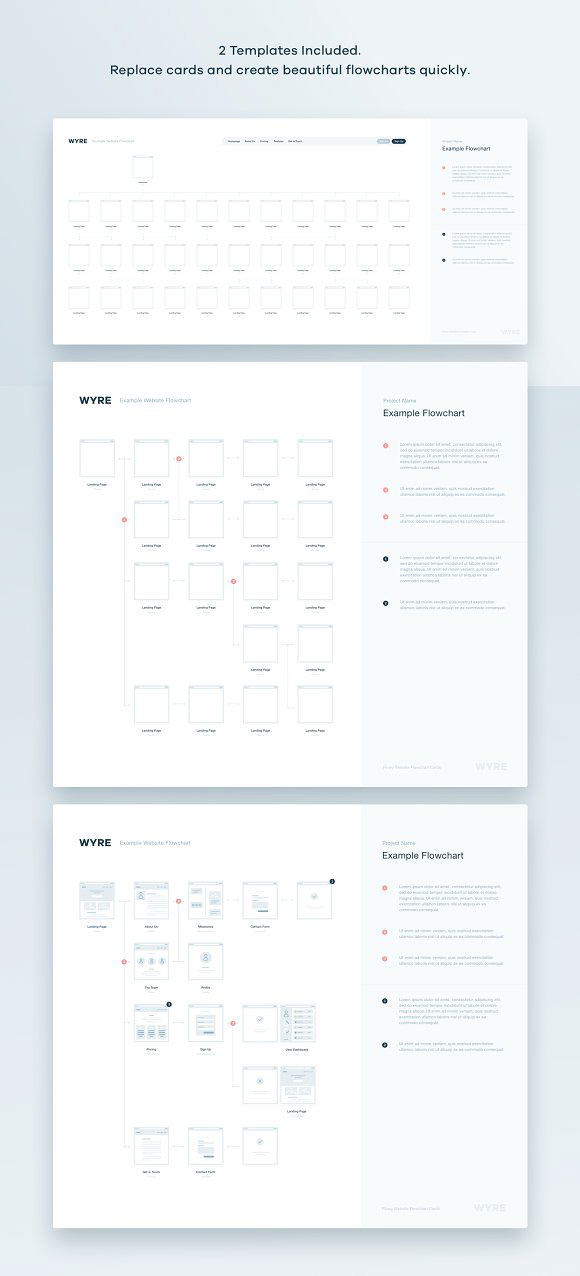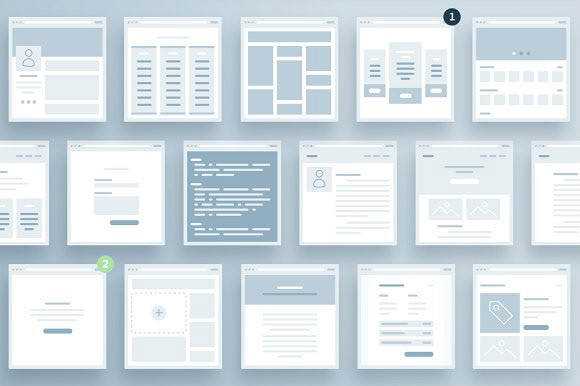 Hello. Wyre is a set of 201 cards for your website flowcharts and diagrams. Currently it's for Sketch only but there are PNG, SVG and EPS files included – so you can copy/paste the cards into pretty much any graphics editor.
FEATURES:
201 Website Flowchart Cards + Extras (joints, badges & labels)
2 color versions: Clean & Color
2 Flowchart Templates
FILES INCLUDED:
2 .sketch files (cards, extras & templates)
2x 201 .png files + @2x version (cards only)
2x 201 .svg files (cards only)
2x 201 .eps files (cards only)
If you think of any cards that should be added to the set, let me know in the comments and I'll make sure to include them in the next update.
UPDATES
11/14/2016 – Added 11 cards & expanded the extras set
Software requitements: Sketch for .sketch files. Vector graphics editor (Illustrator, Corel Draw) for .svg and .eps files. Any graphics editor for .png files.