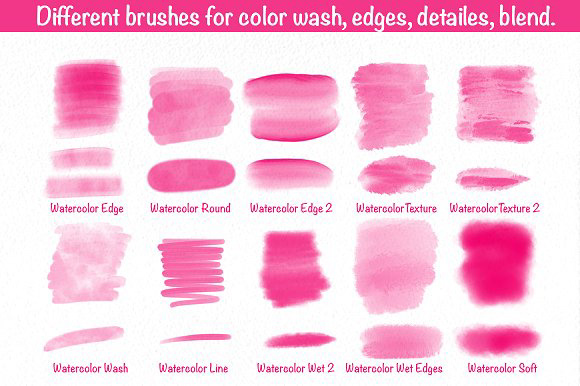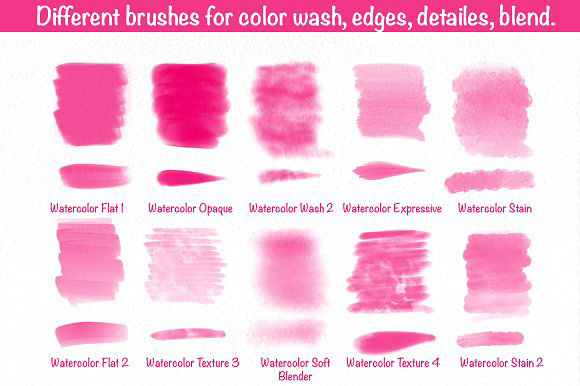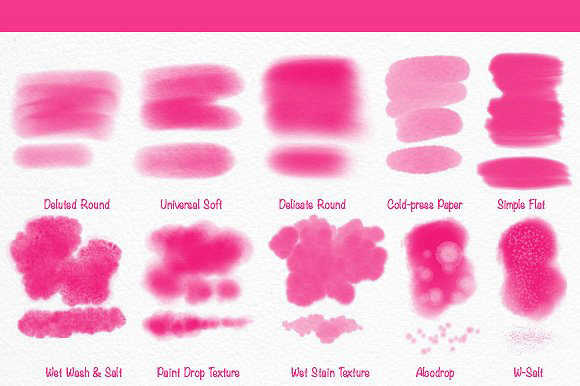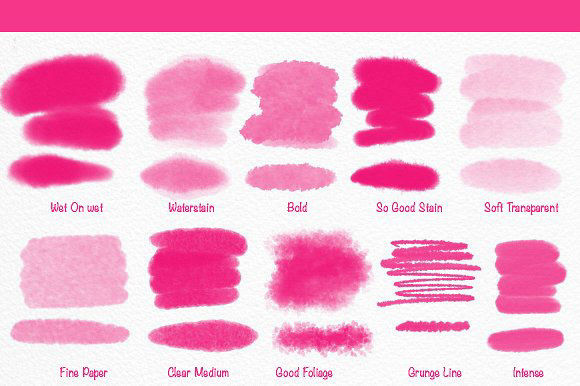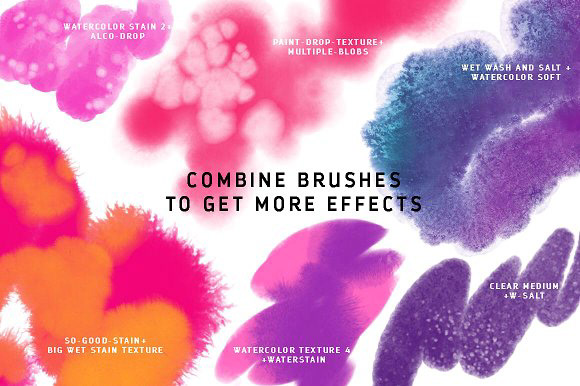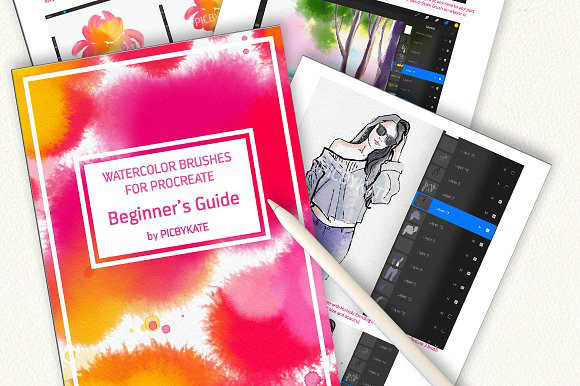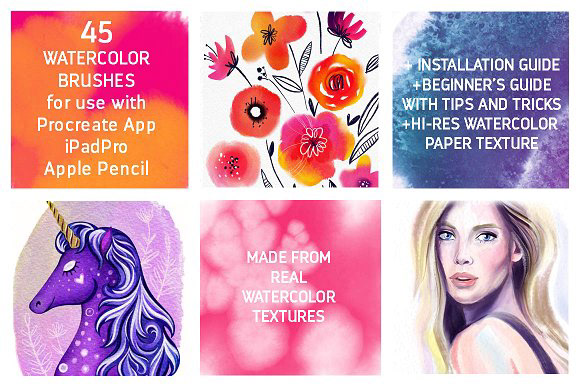 IMPORTANT: These brushes are for the iOS app Procreate 4 and for use with the iPad Pro and Apple Pencil (or compatible stylus).
These brushes DO NOT WORK IN PHOTOSHOP or other application.
NOTE!! - UPDATED FOR PROCREATE 4.
I love to draw in Procreate App and for a long time I wanted to make a set of watercolor brushes that can mimic uniqueness of watercolour, it's properties. These brushes are made from real watercolour textures after much trial and testing. I tried to made watercolour brush pack for different purposes - for color washes, painting small details, adding «wet edges», water wash, texture effects and so on. To get most from these brushes, my advice it to use layers, different blend modes and try use these brushes also as a Blend and Eraser tool. And experiment! Try before you buy - download some of my brushes from different sets here and test if they work with your tablet/stylus:
https://www.dropbox.com/sh/e7e5wdnuzhasy7l/AABdhFbOqHOoB2Sen1FjDAcSa?dl=0
What You will get: Zip. file that contains:
45 custom-made Brushes - washes, textures, edges, effects, stains and more! Take a look on the painted samples and strokes in the preview
Bonus:
Hi-Res Watercolor Paper Sheet Texture
NEW - Beginner's Guide with tips and tricks - handy guide for beginners, tips I use painting with these brushes, step-by-step examples.
UPDATE
20 NEW BRUSHES! - marked as NEW in zip folder (will appear after downloading to Procreate without "NEW" before brush name) - now total 45 brushes
UPDATE 2 - Brushes was improved and calibrated for new Procreate 4 version. 3 new brushes was added.
NOTE - UNZIP FOLDER BEFORE uploading brushes to Procreate. Do not try to upload the whole folder. Use special app if you want to unzip folder on iPad - there are several free apps in Appstore.
Have fun! I hope you will like these brushes as much as I do!