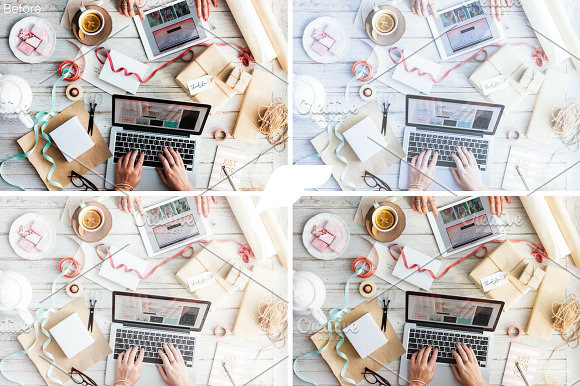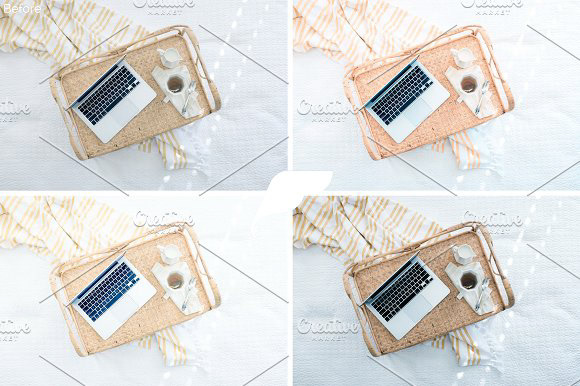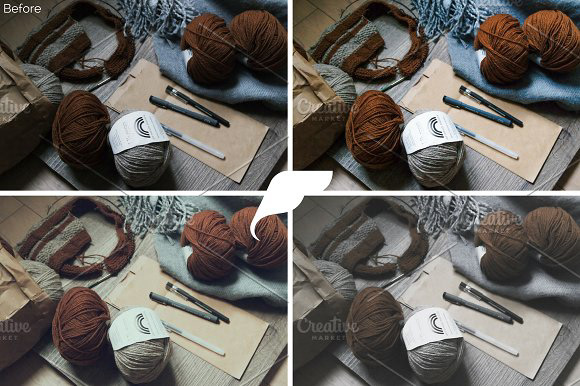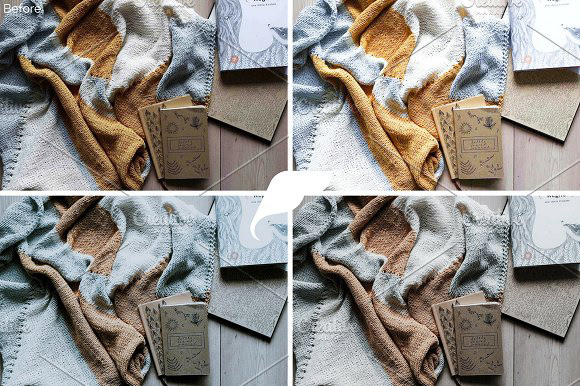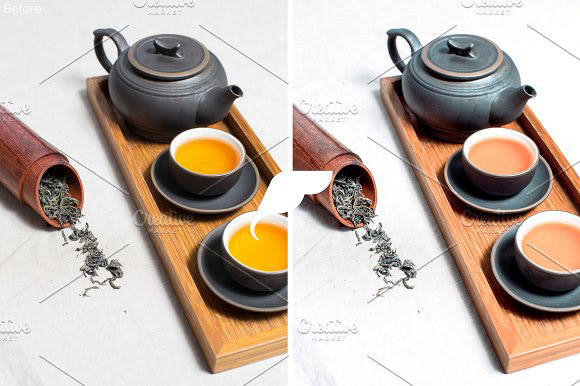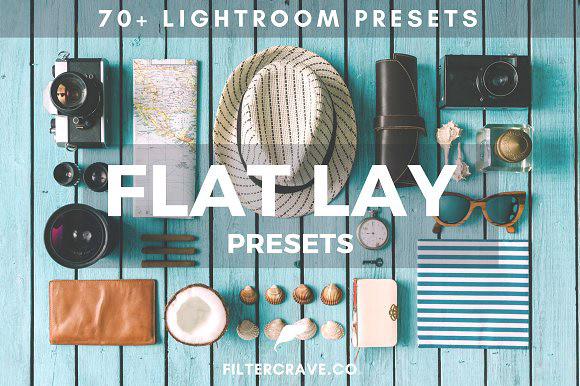 Flat Lay Lightroom Presets Vol. I contains 70 Premium Lightroom Presets inspired by VSCO cam presets and wedding photos on Instagram. These filters will enhance your photos with one click!
Original Value: $89 | Current Sale Price: $29
Compatibility:
Software: Adobe Lightroom 5, Adobe Lightroom 6, and Adobe Lightroom CC
Image File Types: JPEG, TIFF, RAW, PSD, DNG
These presets are ideal for the following types of photos:
Flat Lay Shots
Still Life Photography
Product Photography (not only flat lay angle)
Instagram Photos
Lifestyle Photography
New Born Photography
Blogger Pics
Brand Photography
Blog Photography But don't worry, Filtercrave presets are very versatile and customizable for a variety of image types!
What's Included:
70 One-Click Premium Flat Lay Lightroom Presets
95 FREE Stackable Lightroom Presets from The Filtercrave Adjustment Toolkit :
Help File: Installation Instructions + Terms of Use/Policies
FREE Product updates
Additional Info: Once you make your purchase, the files will instantly be available for download. If you have trouble downloading or if there are any errors in the file; please contact me at 
info@filtercrave.co
.
It is recommended that you have some basic knowledge of photography and Adobe Lightroom to use this product.
IMPORTANT:
Please read the product description fully and read Creative Market terms before making your purchase. Keep in mind that the results of Filtercrave presets may vary based on each individual image (such as lighting, photography skill, image quality, etc). It is recommended that you edit with high-quality files and captures for the best results. Due to the digital nature of the product, it is not easy (nor fair) to issue refunds after the purchase has been processed. Once again, if you have any trouble with your files, please contact me and I will try to respond and remedy the situation asap.
If a product is removed from the storefront, I cannot guarantee the purchased file will continue to be accessible. I also cannot guarantee that a product will be resent. Please download your purchases immediately and back them up to reliable backup sources.