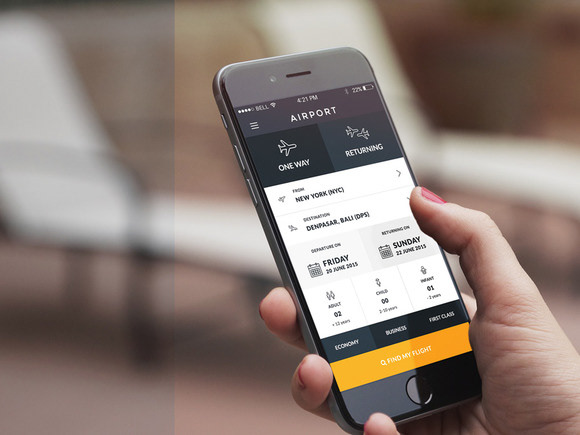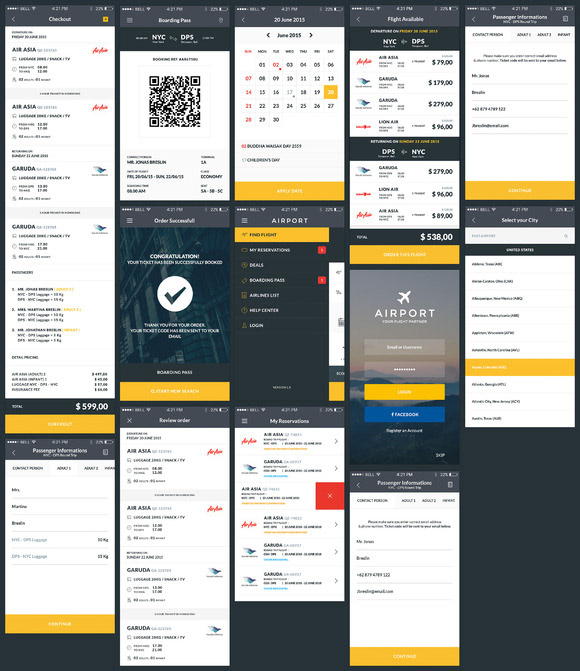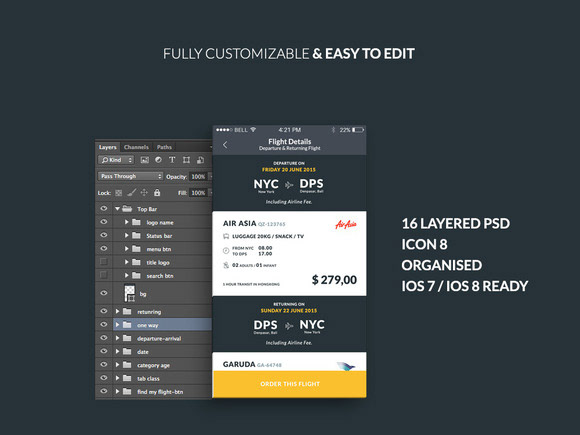 Absolutely incredible! Thats the words for your chart apps by using our UI Kit. This UI kit will assist you to create your apps, so that you can save your time and money by 90% developing your powerfull app. Airport UI Kit shows you how well material design, light and dark background implementation, font thickness, shape, and all element design, can be implemented into the clean, modern, elegant chart and statistics Apps for iOS 7 or higher.
Airport UI Kit is perfectly crafted by paying our best attention to the every pixel of it to make it Retina Display ready. To make it better and better, all elements in this UI Kit is created in vector shape that you can resize it any way you want. Please, no worry about customization. It is very eazy to customize. It contains 20 premium pack well organized psd layer with various chart style. Worth to mention, all elements inside is pixel perfect.
Features :
16 Templates
50+ UI Components
Retina Display
Well organized PSD files
Fully editable PSD
Free Font Used
Easy to Customize
Download Now! Decrease your working time, increase your apps quality, sales, and money!