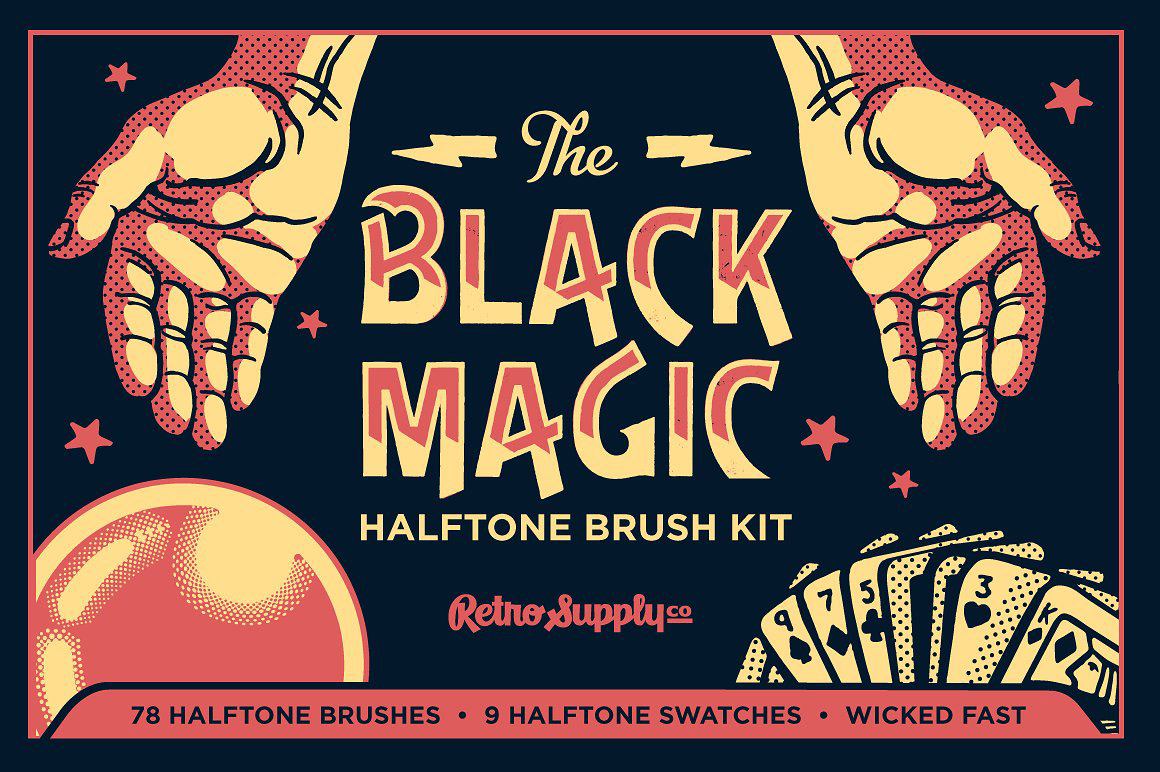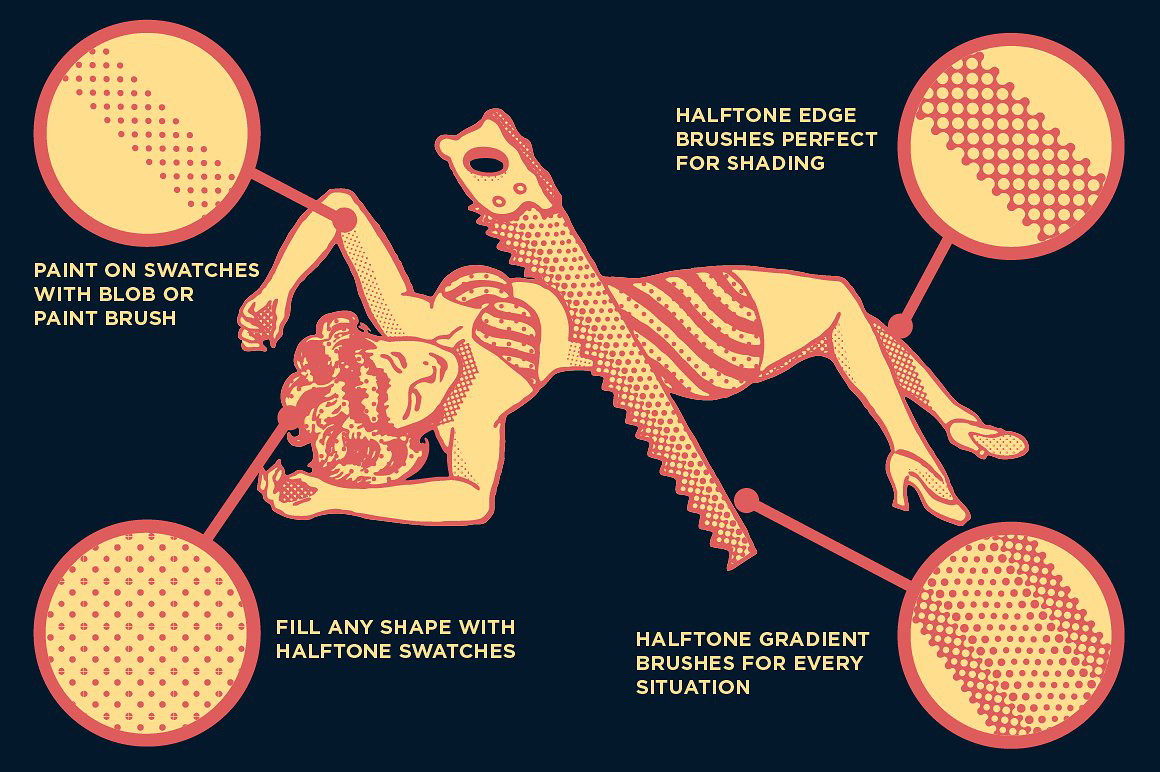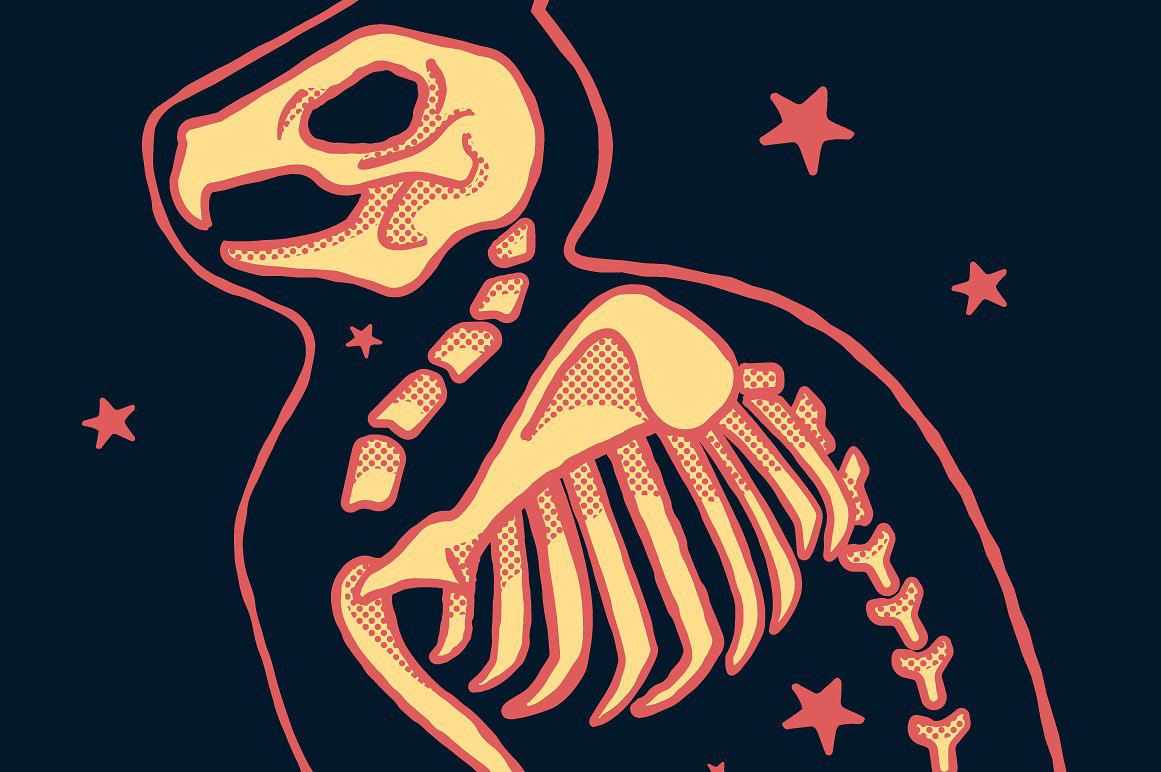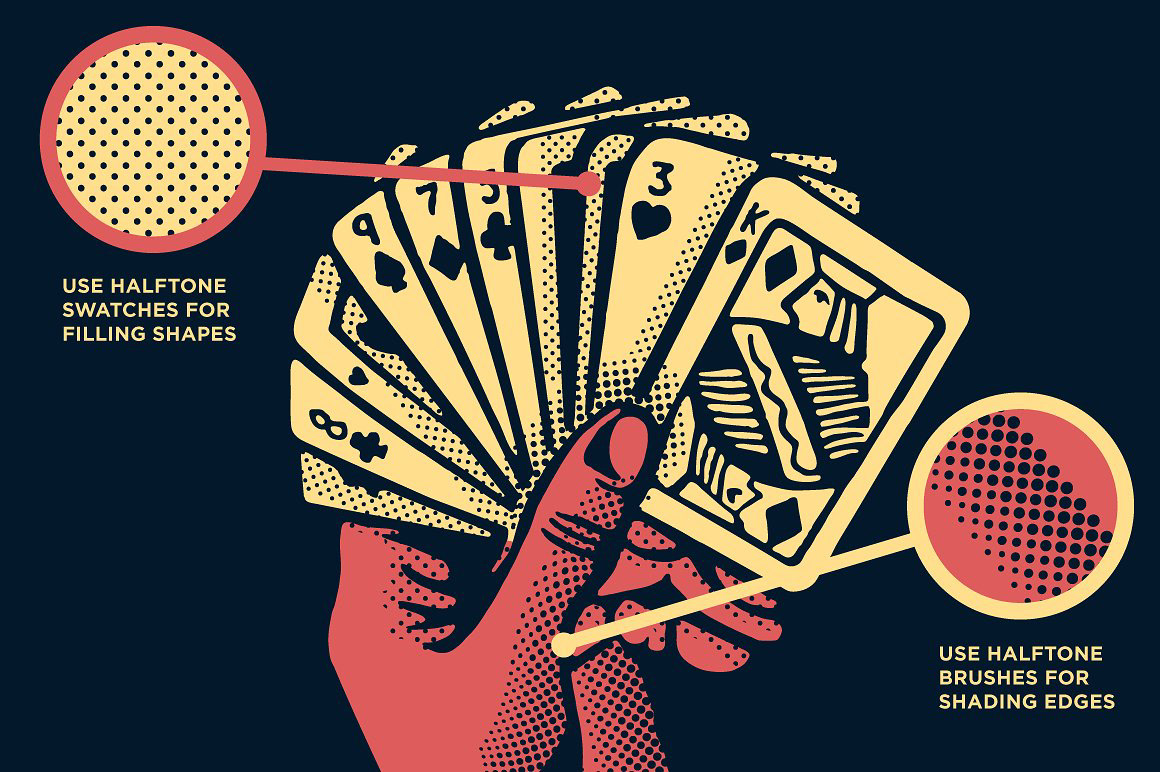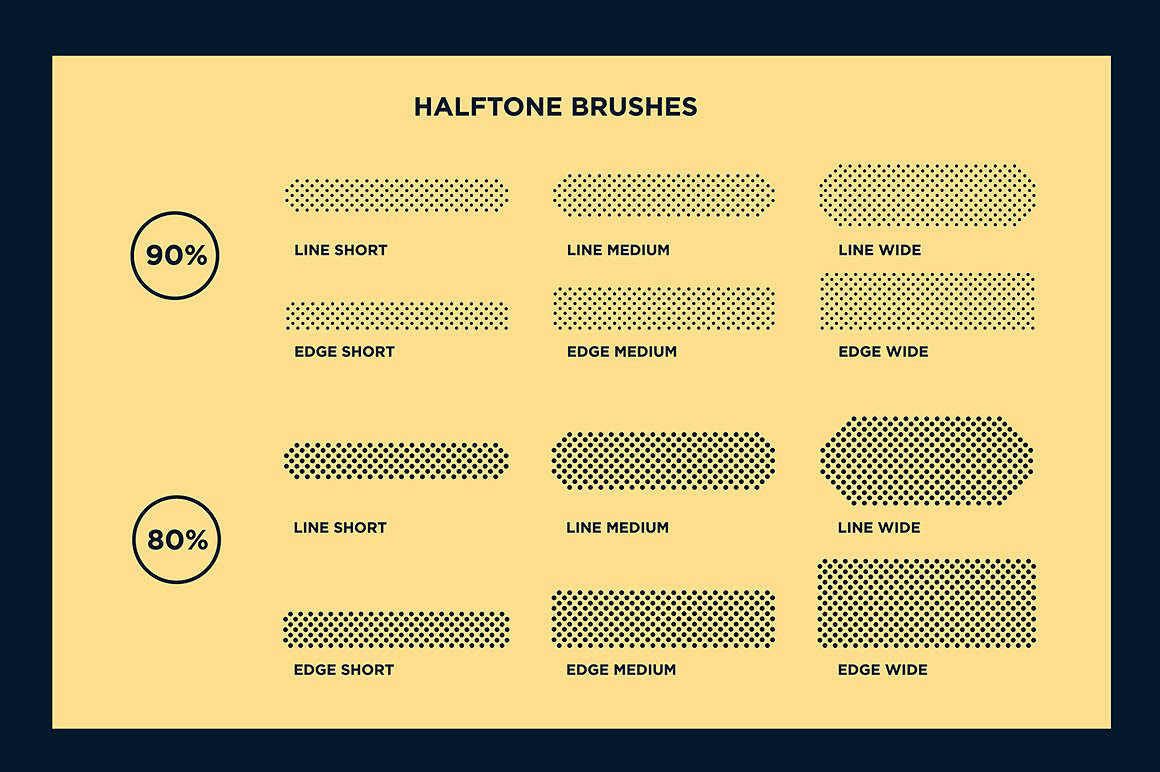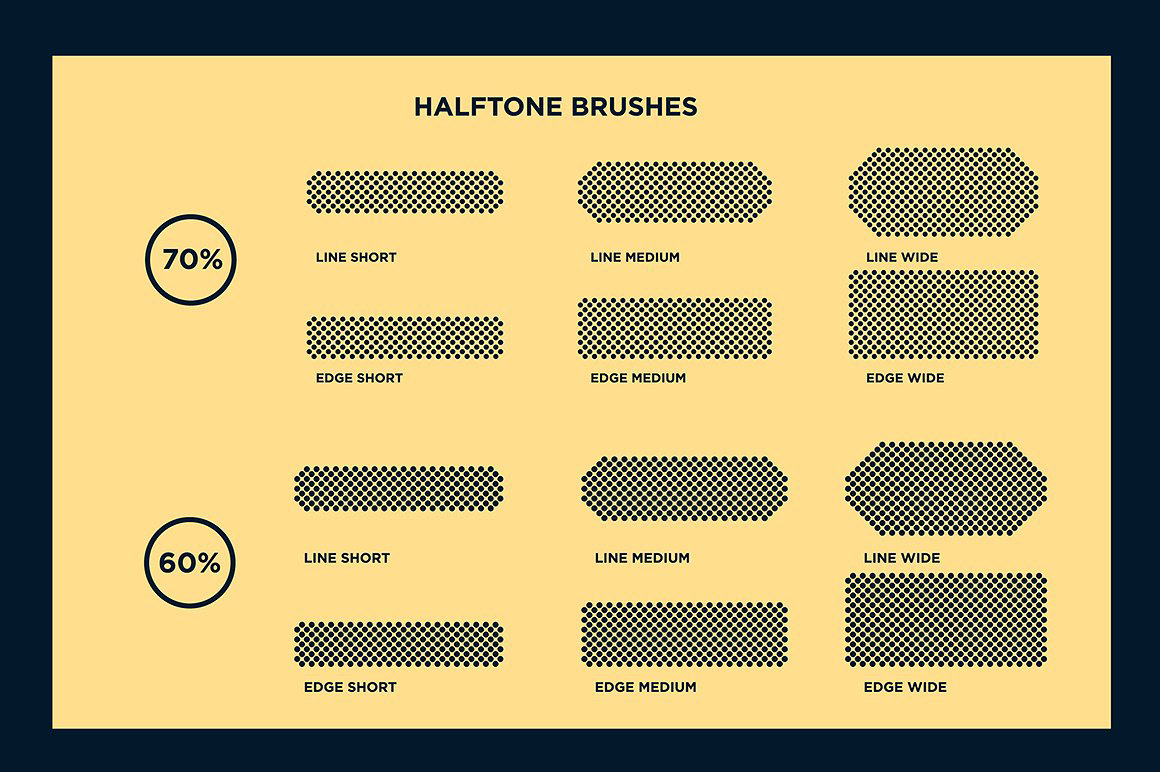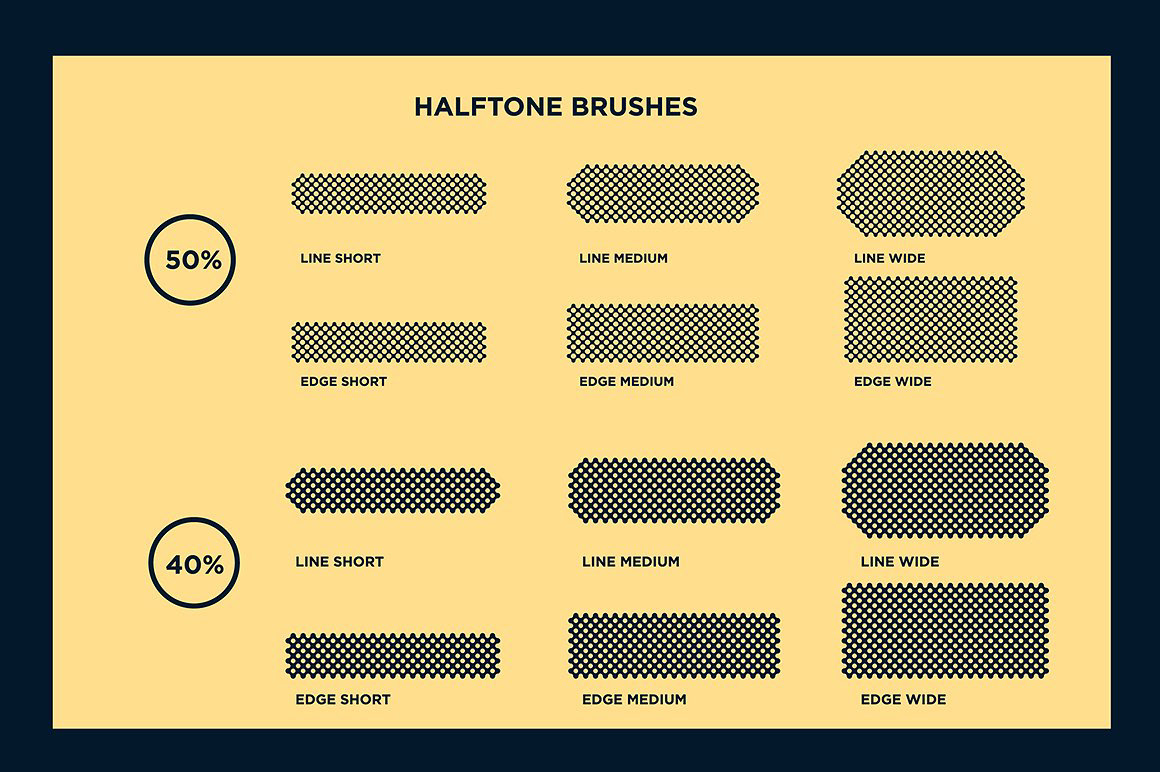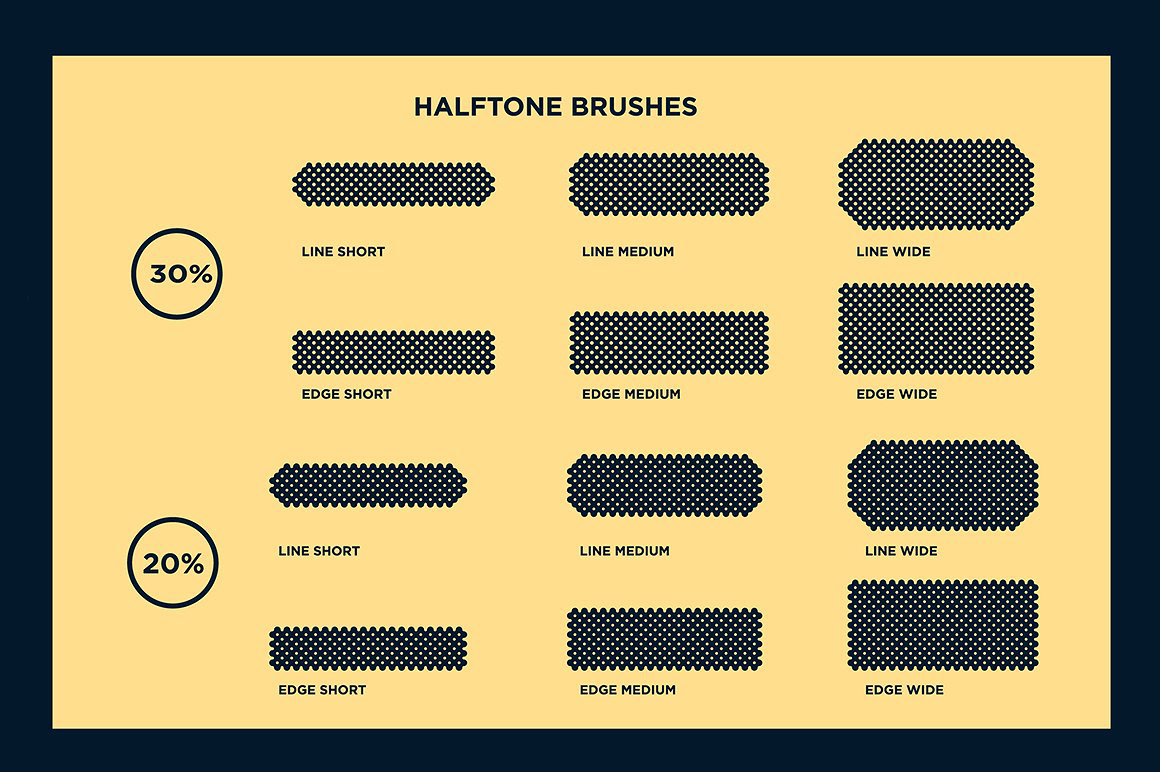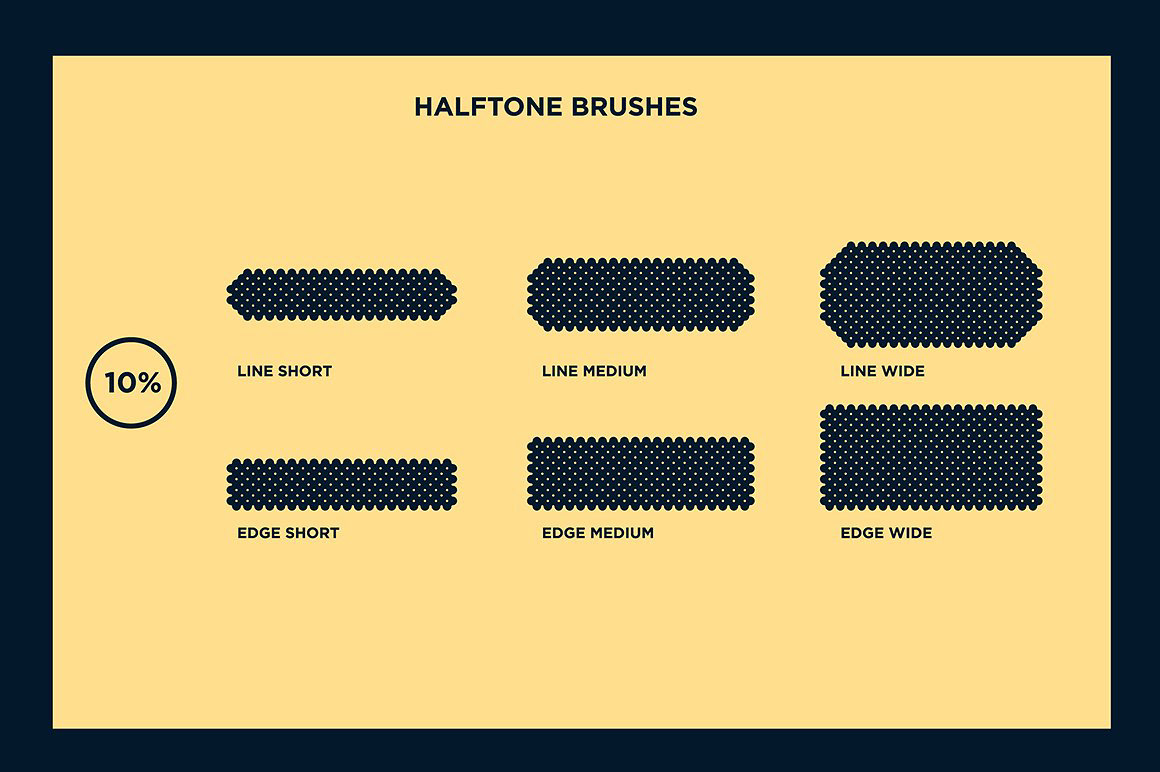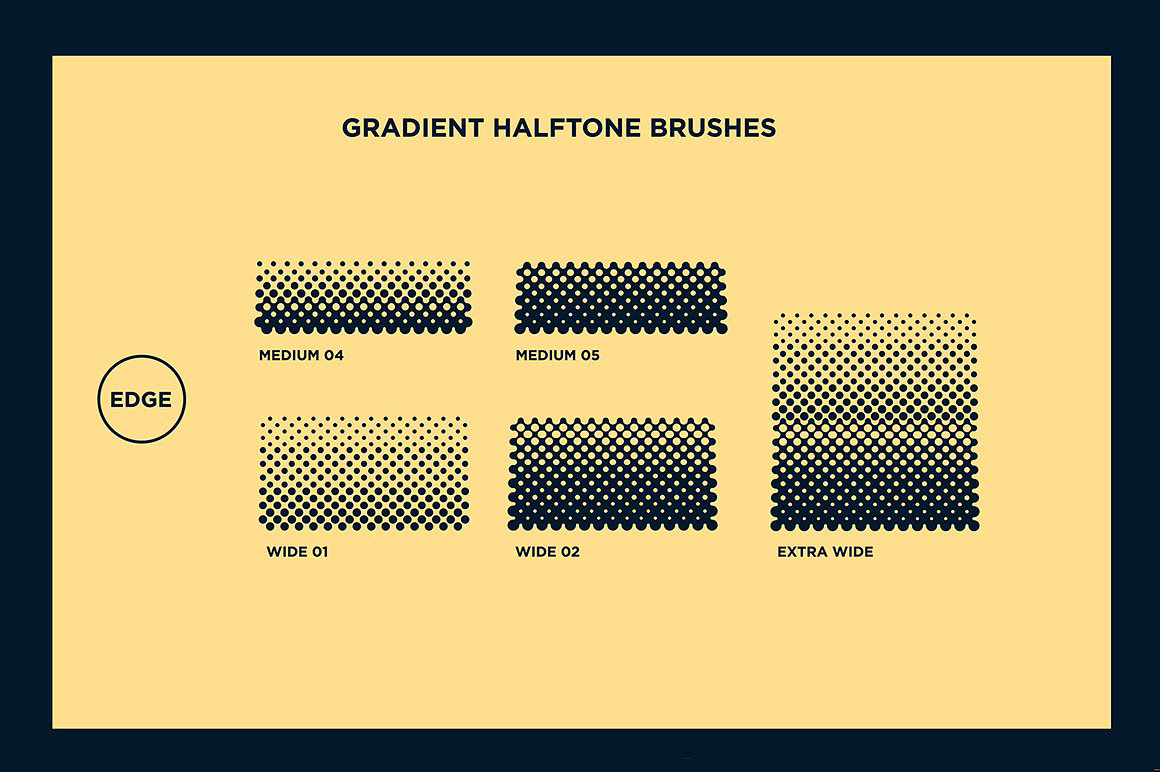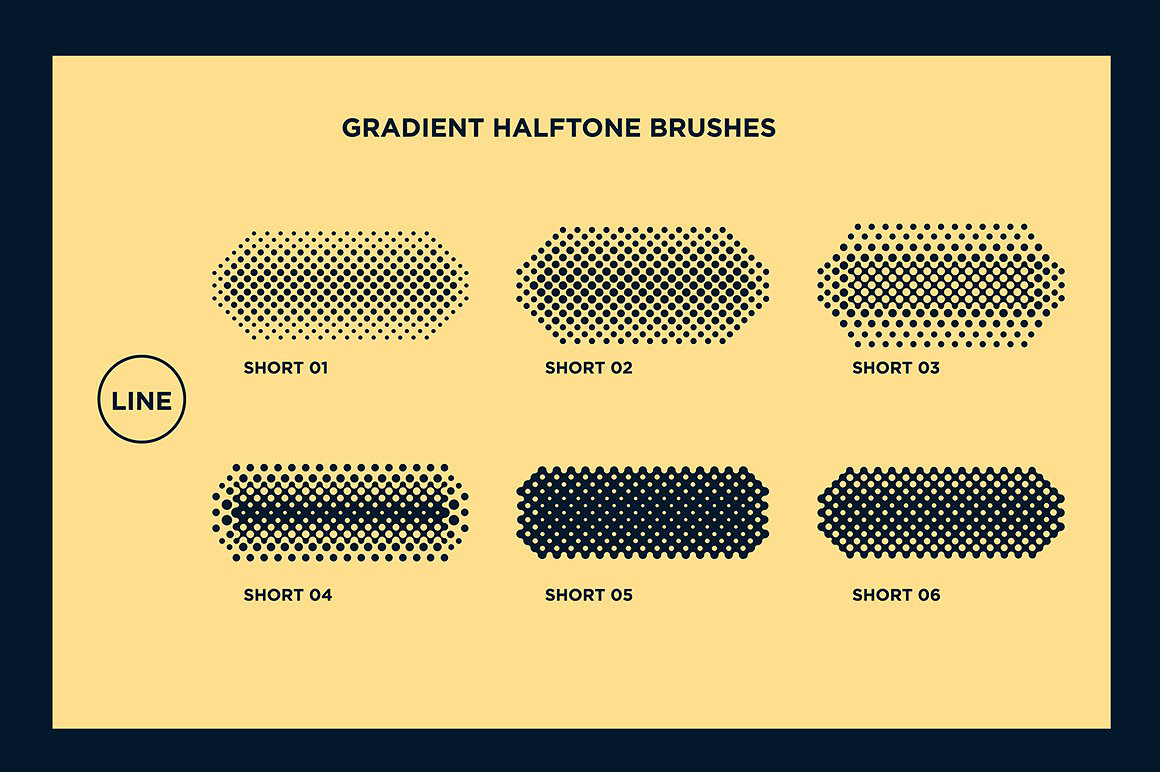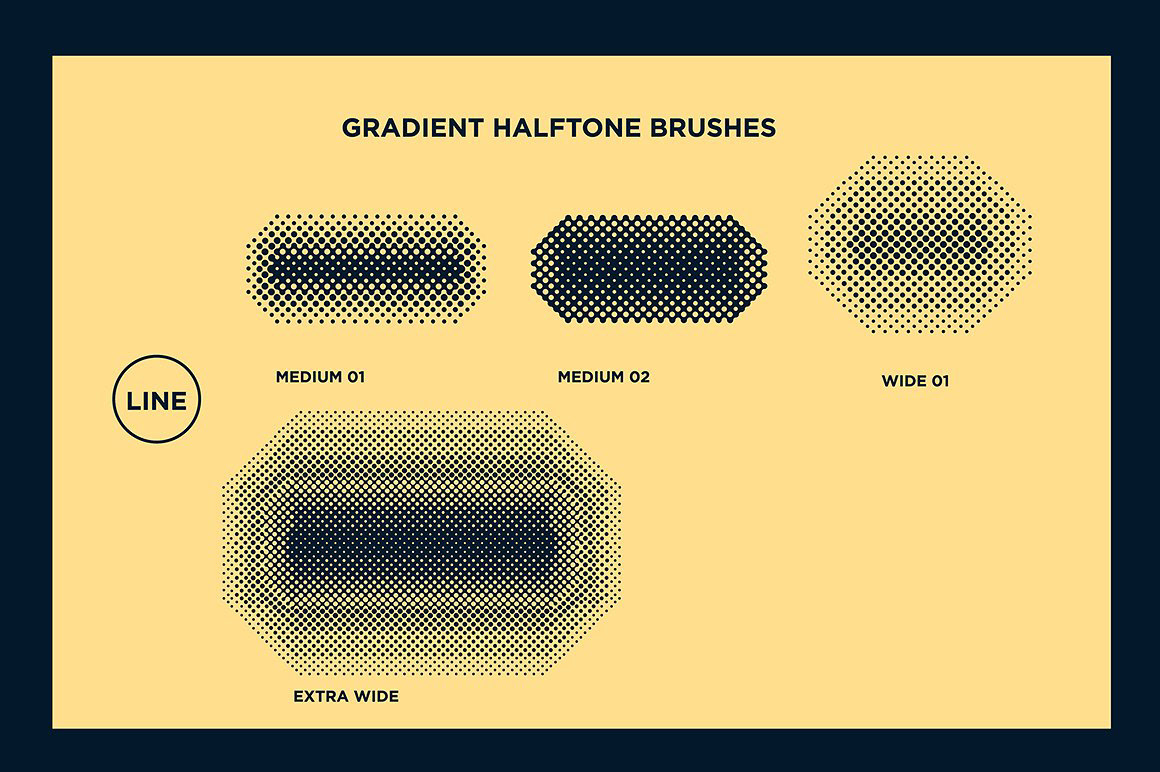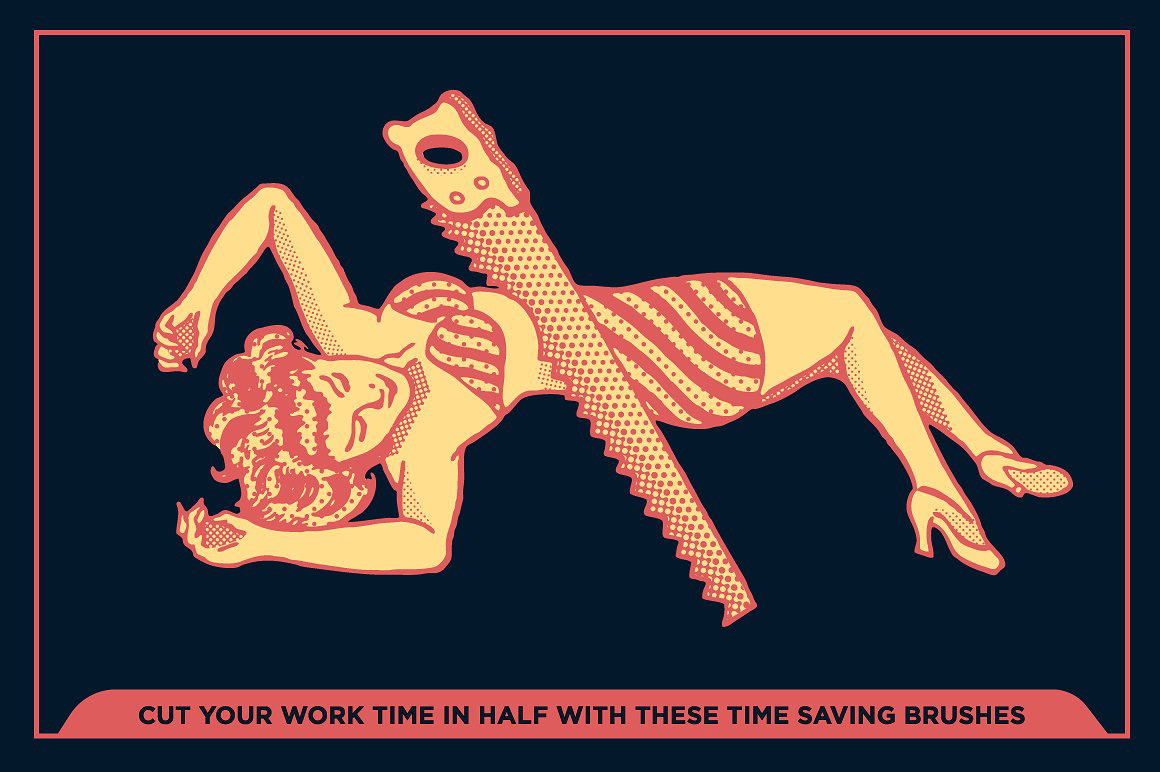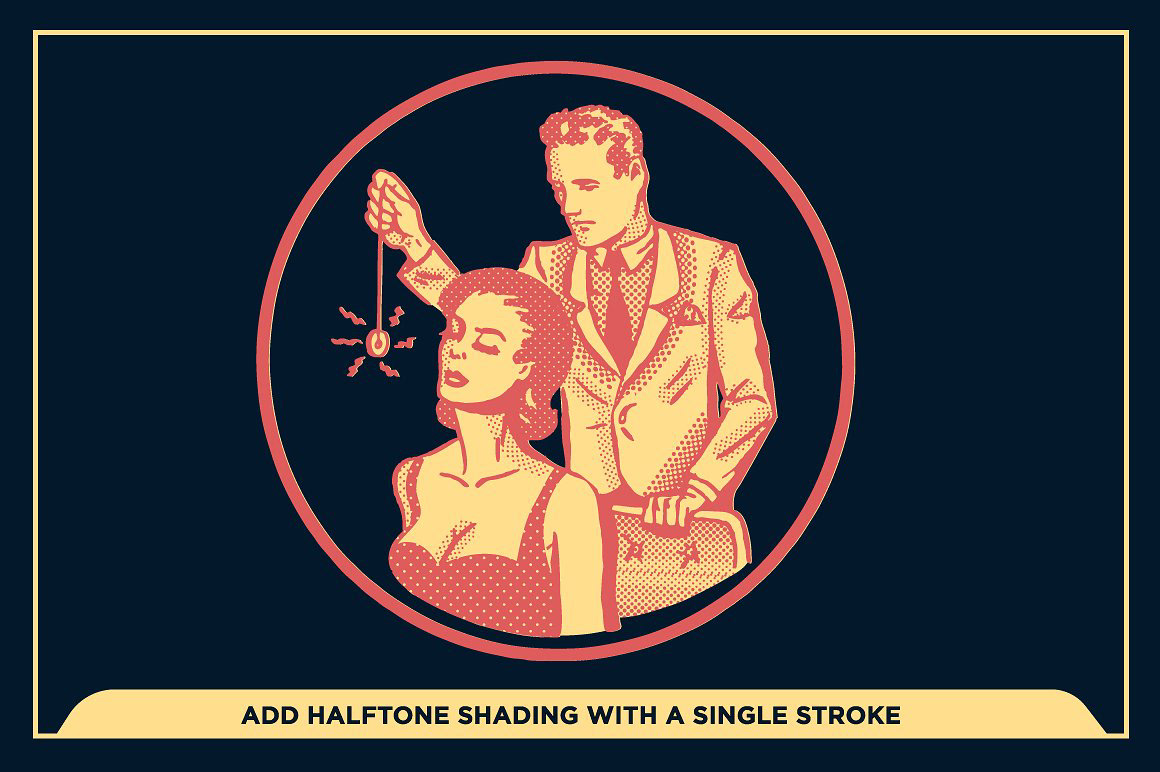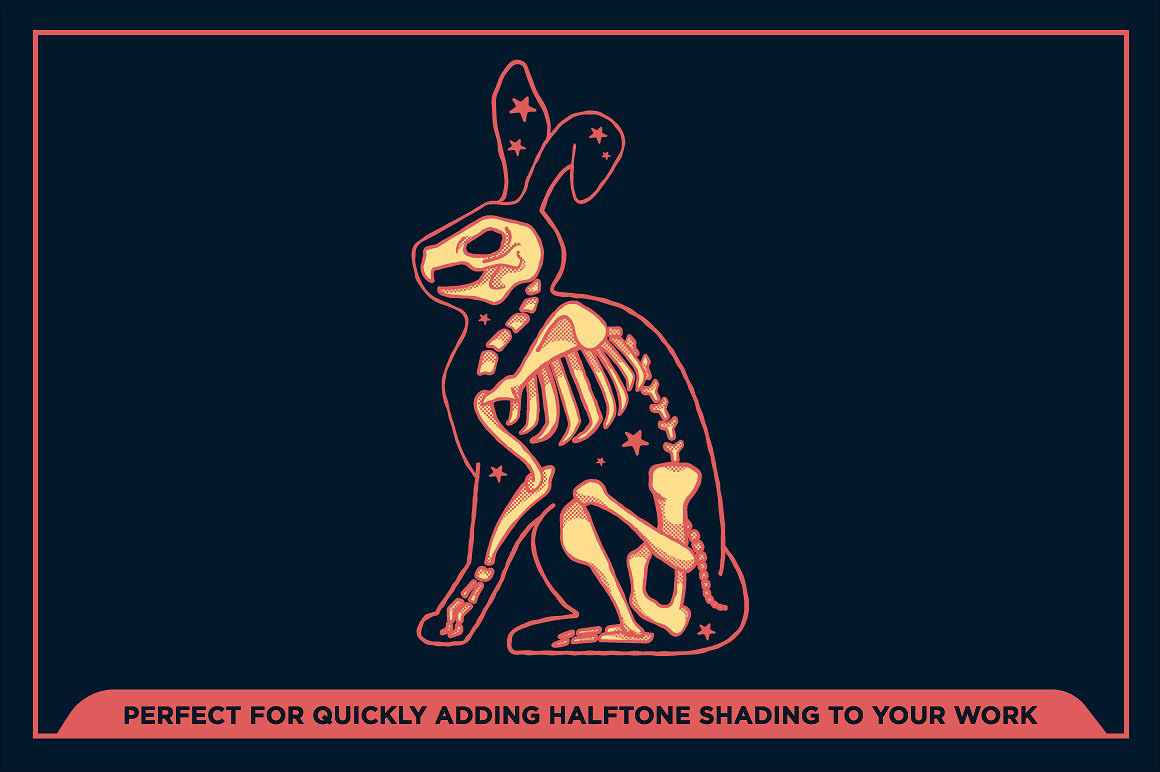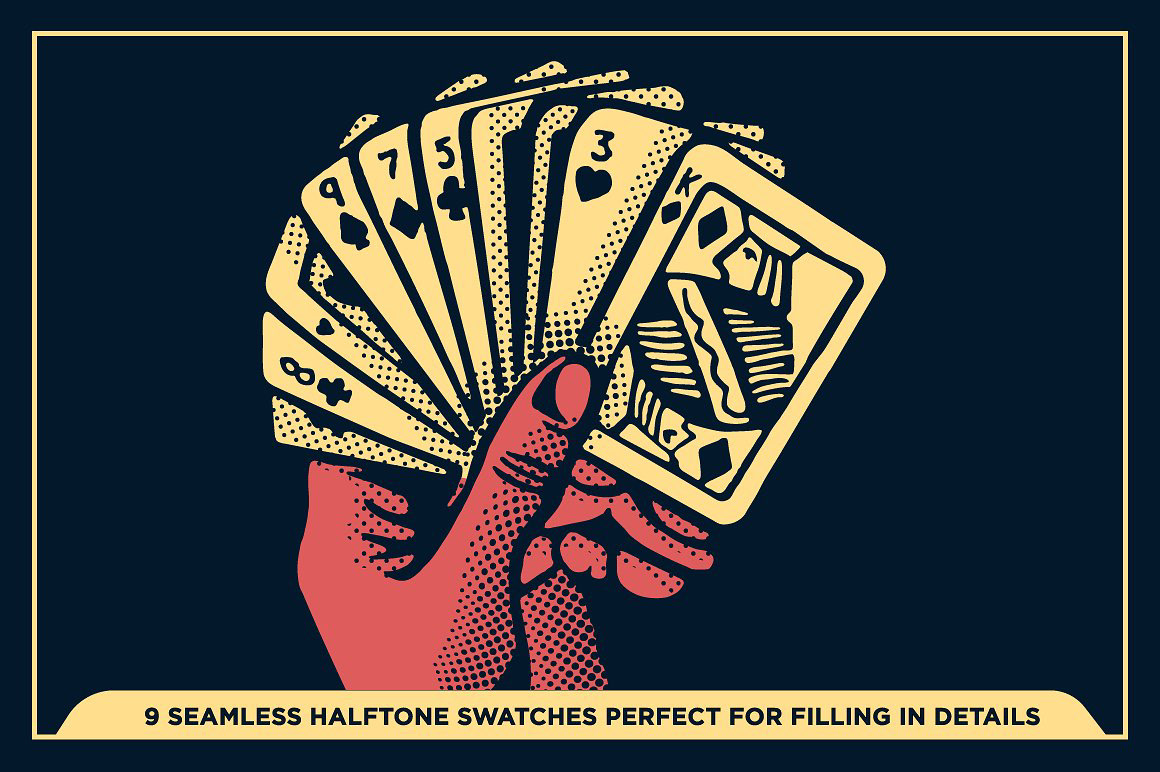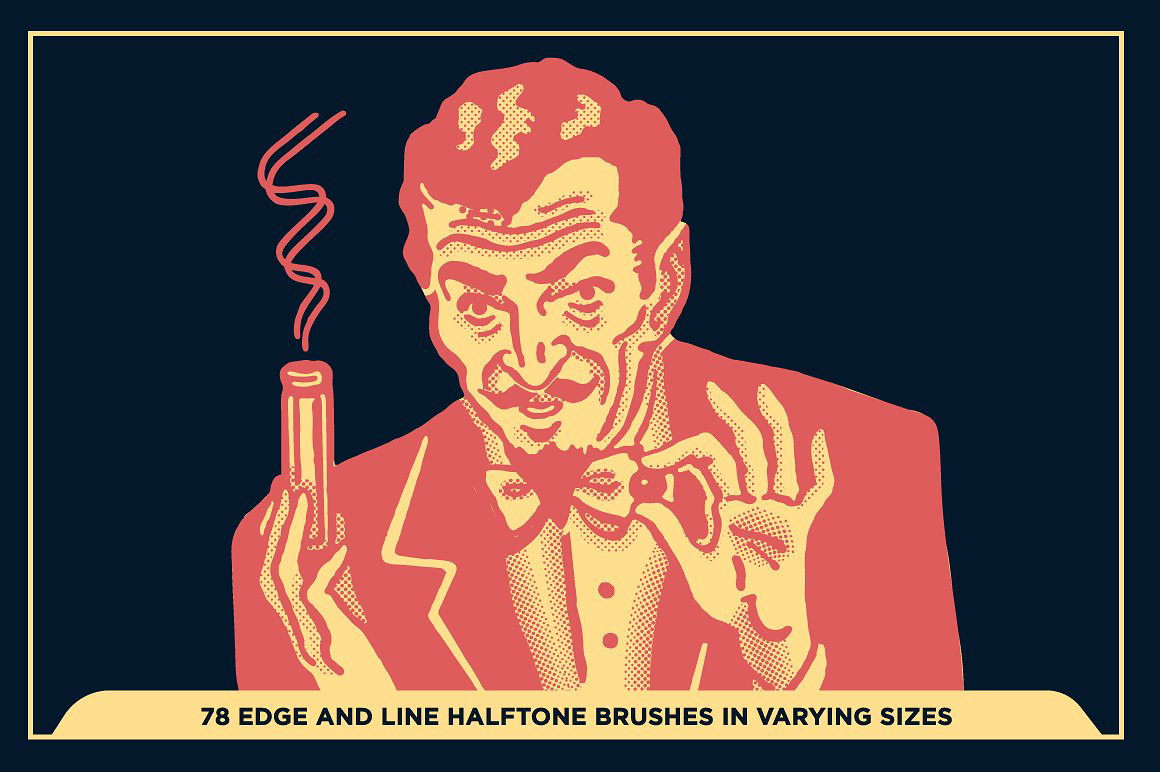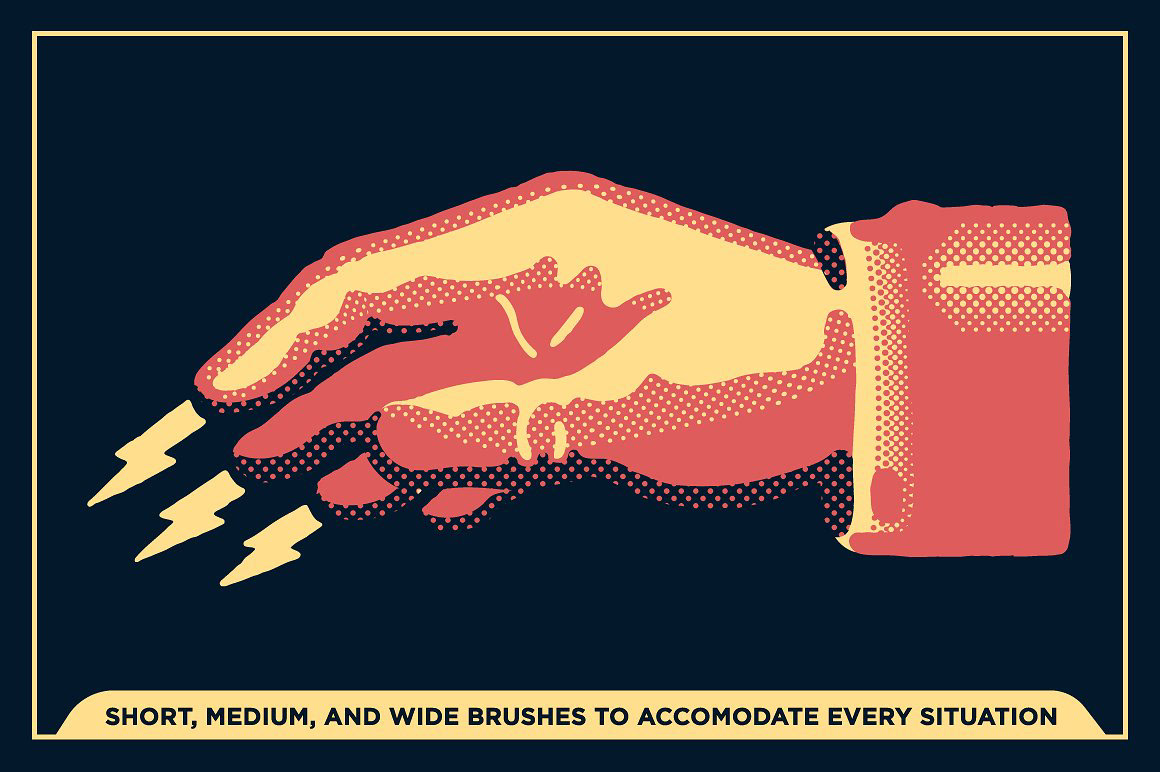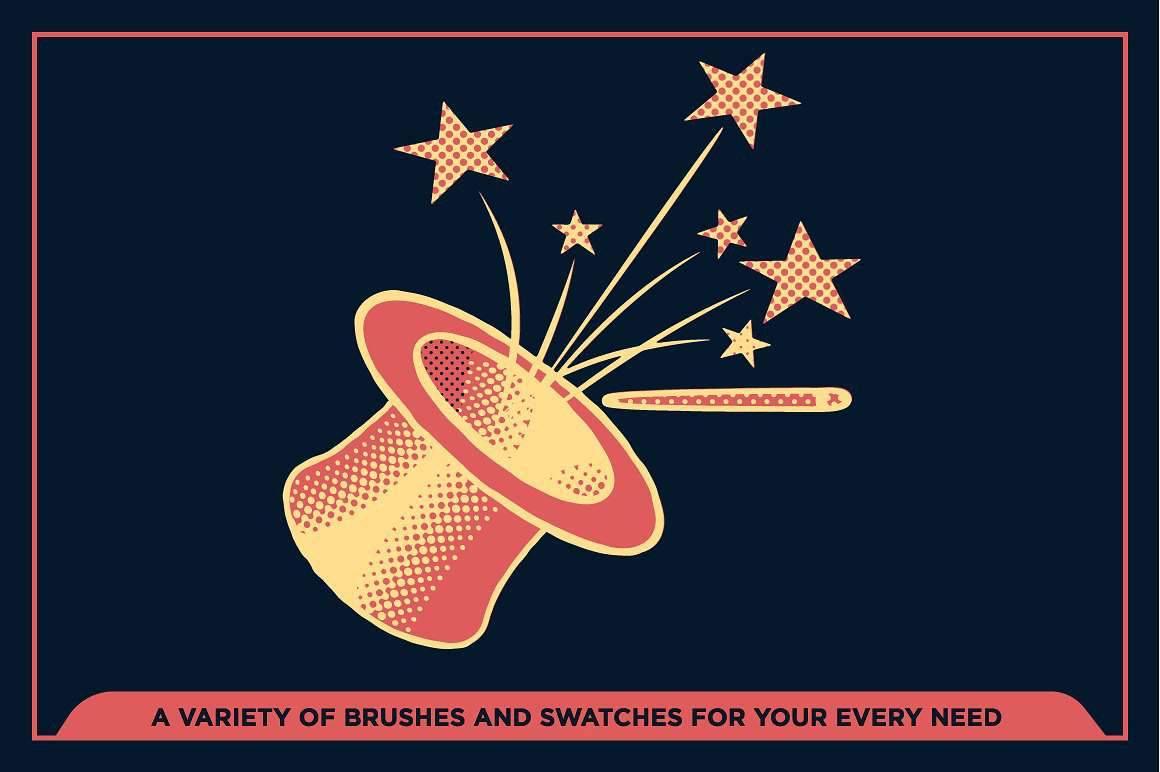 Save 69% on this and 3 other of our best-selling hand drawn style Illustrator brush packs (320+ brushes) with our Hand Drawn Illustrator Brush Bundle: 
https://crmrkt.com/Eqgxlg
Save 42% on this and every Illustrator brush pack we've ever made (620+ brushes) with our I Want All the Illustrator Brushes Bundle: 
https://crmrkt.com/m0yjN5
HOW TO ADD WICKED HALFTONES TO YOUR WORK IN ILLUSTRATOR
Here's an Elegantly Simple Way of Giving Your Work Halftones with 87 Ruggedly Built Halftone Brushes
Over 70 of the best halftone pattern brushes for Illustrator. Perfect for adding majestic looking dot textures to your work fast.
Here's all the good stuff you'll get in this pack:
80+ halftone brushes and swatches for Illustrator give you perfect halftone patterns in your illustrations.
Halftones are broken down by percentage (10-90%) for exact control.
Includes standard halftone brushes, tapered halftone brushes, gradient halftone brushes, and edge brushes for crazy accuracy.
Each brush comes in three widths for maximum versatility.
Includes easy-to-follow instructions and quick cheat sheet PDF.
Works great with your favorite tools (mouse, iPad Pro, and Wacom tablet.
Compatible with Adobe Illustrator CS4, CS5, CS5.5, CS6, and CC.
Add Halftones to Your Work. Stay in the Zone.
Halftones look awesome in your work. But they're a pain to make and hard to control.
We made The Black Magic Halftone Brush Kit to make it fun, easy, and effortless to add any type of halftones to your work in Illustrator.
We spent over 160 hours making these brushes (and you can tell when you use them).
Honestly, it was a long difficult process of building, testing and revising to make sure they work perfectly.
But the end result feels like pure magic.
Best of all, they let you stay in a productive flow state without being disrupted struggling with halftone textures.
Buy The Black Magic Halftone Brush Kit now and start adding great looking halftones to your work fast!
Compatible with CS4, CS5.5, CS6, and CC.
Get 9 FREE RetroSupply products instantly including fonts, brushes, textures and more!
Did you know we have a vault of 9 RetroSupply products that are FREE (and can't be purchased)?
Just visit the link below and subscribe for updates. You'll instantly get your free goods plus you'll get exclusive tutorials, freebies, and special offers.
Visit the the link below to get your 9 FREE products and updates: