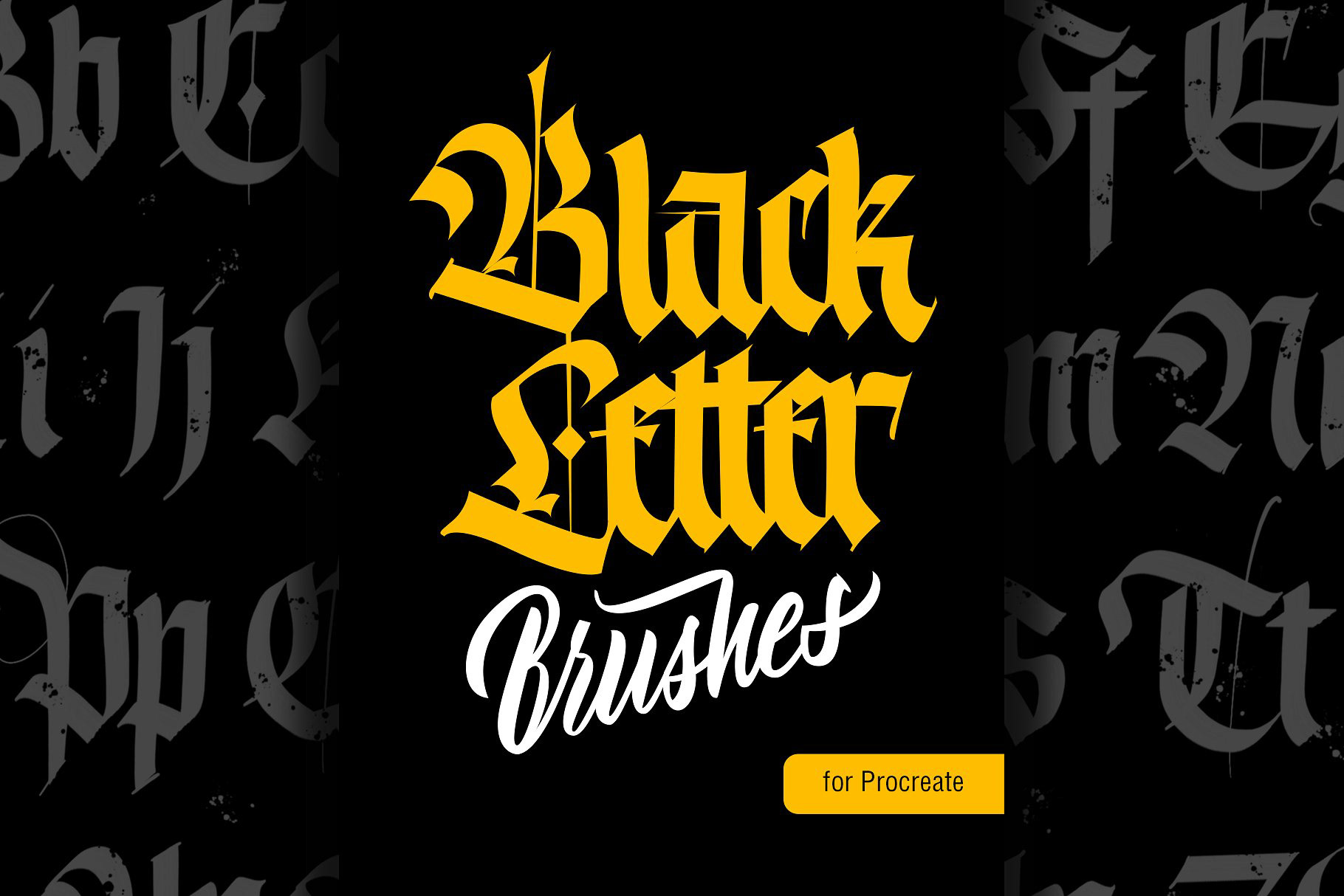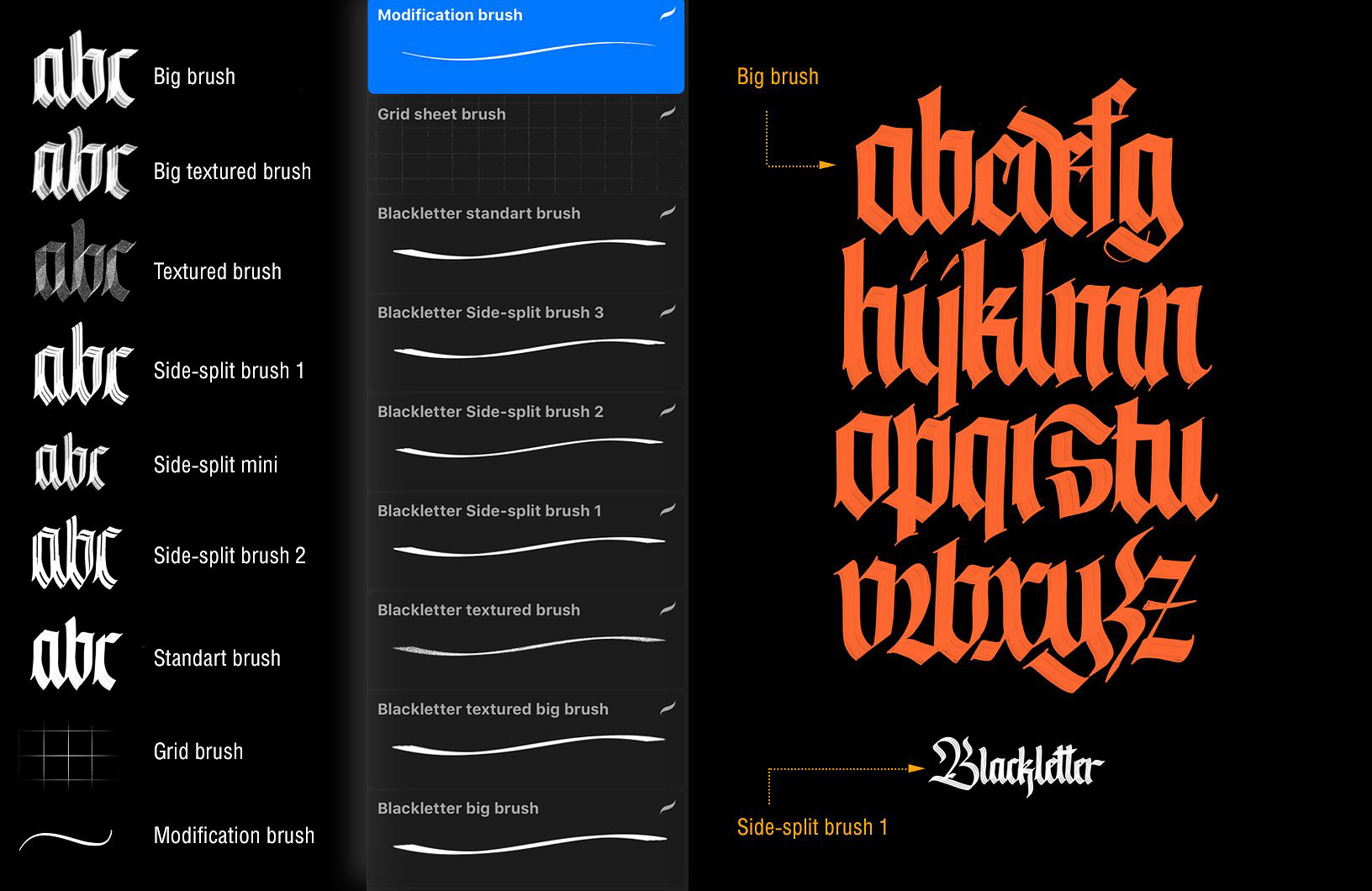 I created this Brush pack for Procreate. With this pack you can write in many gothic calligraphy styles such as Fraktur, Textura, Rotunda and other on your iPad Pro.
This pack includes 7 blackletter brush, brush for grid and brush for your letter modification.
How to install brushes in Procreate?
Extract .zip archive
Copy brushes into the iCloud Drive or Dropbox
If you use Dropbox, choose "Export" and then choose "Copy to Procreate". If you use iCloud Drive, tap on .brush file and choose "Copy to Procreate".
Now brushes exported in your Procreate app and you can create your lettering!
Doesn't work with Photoshop.