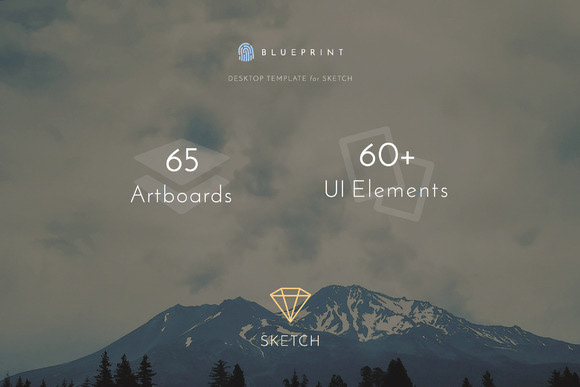 PLEASE NOTE -
Please click the second thumbnail for a more detailed preview of the contents.
Blueprint is a stunning Premium Sketch Desktop Template.
Lovingly crafted, with such precise attention to detail on each, and every element.
UI kits are great, but you don't always want to sift through hundreds of UI elements, to construct your design. Our Sketch template enables you to be up, and running straight away, and then modify to your liking. Your time is valuable, and this template enables you to swiftly move through your project.
Created with developers in mind. Blueprint adheres to a 12 Column Grid System, and is perfect also for WordPress Theme developers, with every page template covered from the Homepage, to the 404, and even includes art boards for pages such as your Archives, and Search Results.
Features -
Includes 65 Artboards
Pixel-Perfect elements
Google Fonts Included
Over 60+ UI Elements
Perfect for Agencies
Perfect for WordPress theme developers
Detailed Style Guide
Designed to a strict 12 Column Grid System
IMPORTANT NOTES ON DOWNLOAD -
Because Creative Market only allows us to upload files no more then 1GB and this Sketch file is around 1.1 GB in total, there is a text file with a link to download Blueprint.
Once you have purchased. Download the .zip file from Creative Market. There you will find a text document named: DOWNLOAD LINK.rtf. Inside that file is the link to download your copy of Blueprint.
*Many thanks