This product download contains 123 files. Designed by YouWorkForThem Design Studio, Bonita is a collection of 123 handcrafted vector alphabet illustrations that will add just the right amount of fun to your next graphic design project. The rounded, all-caps characters in this series are alive with warmth and personality, carrying a joyful disposition that creates merriment wherever they go.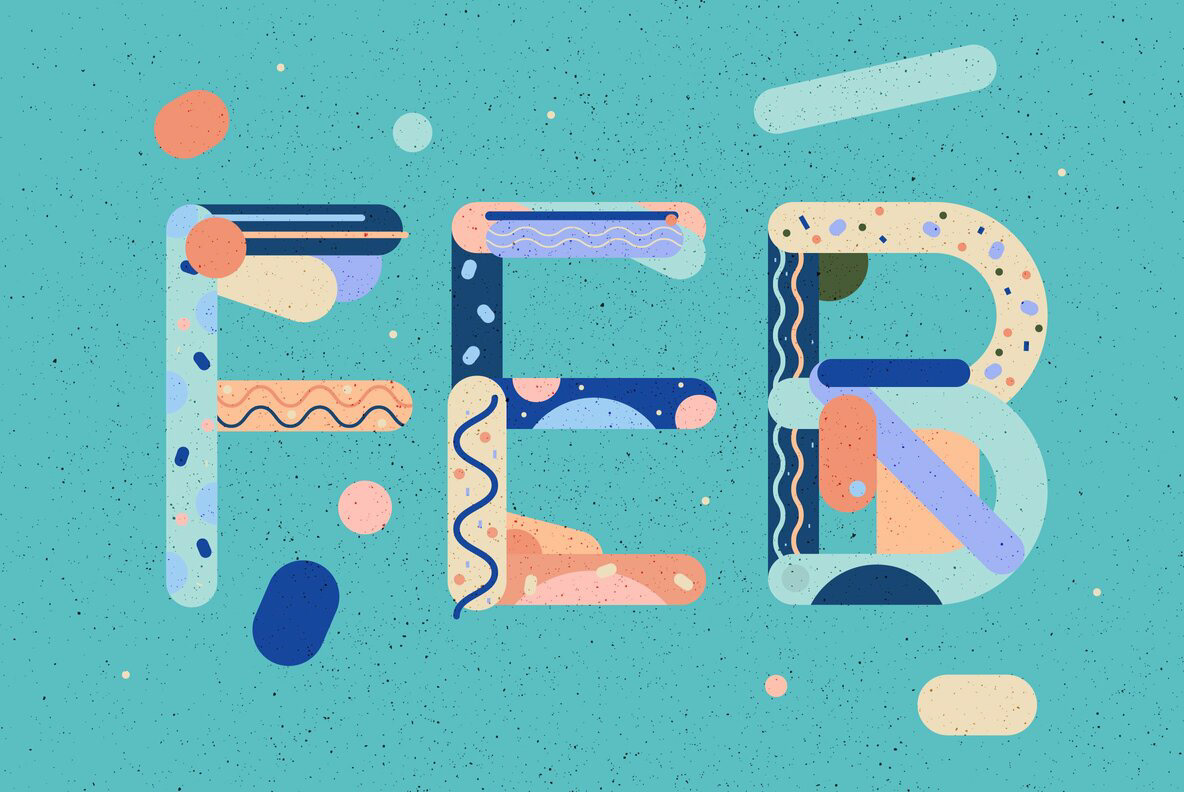 Offers one A-Z character set with a thin letter structure decorated with fine handprinted details that include speckles, lines, and squiggles. A second A-Z set offers a much bolder assortment of letterforms reminiscent of thick brushstrokes painted in a medley of vibrant hues. Bonita's third A-Z set provides thin lettering that puts its flexibility on full display: bendy strokes wiggle and dance to the beat of their own drums.

Bonita offers two numerical sets of 0-9 characters along with one set of symbols that include punctuation, fractions, and special characters.

This youthful vector collection is perfect for crafting funky displays, signage, posters, logos, product packaging, marketing materials, apparel, merchandise, advertisements, book covers, labels, tags, stationery, greeting cards, party invitations, website designs, and mobile applications.

Bonita is available in .ai and .eps formats so we recommend using them with appropriate vector editing software for best results.