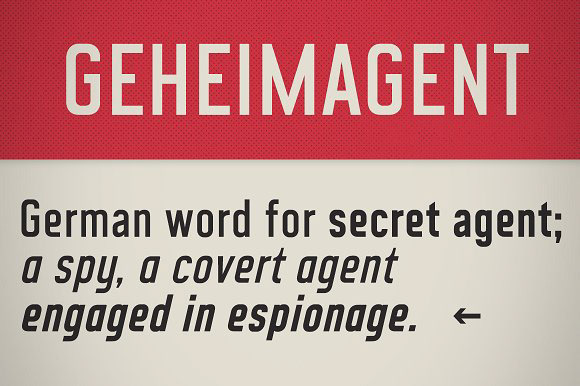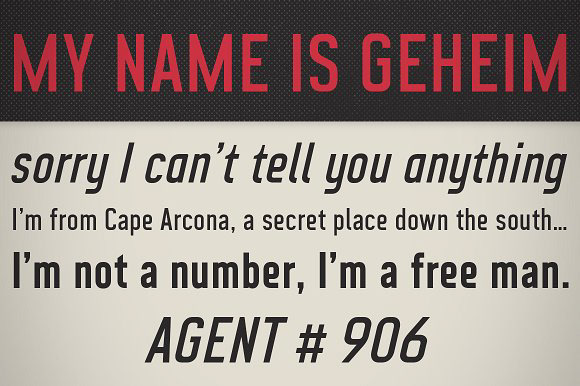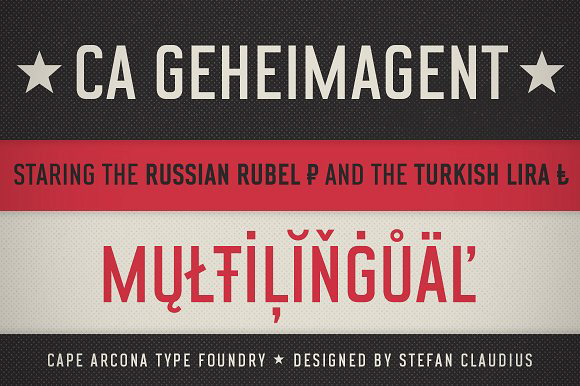 CA Geheimagent* is perfect for setting text about restrictions, or permissions if you prefer. Not quite a text font, not quite a headline font, it's a bit of both. The Italic versions break up the strictness of the regular fonts. They are fast and forward and make a perfect mix with the severe upright uppercases.
Look at the PDF 
http://goo.gl/lu9vWX
 to see the nice little differences between regular and italic, it's not just the angle!
Try to render the font and trash it up a bit. Cut it, paste it, it will survive. Because it has already seen everything since it's origin as a prohibition sign in an industrial harbor.
CA Geheimagent comes with 4 styles: Regular, italic, Bold, Bold Italic and features a Central European character set plus Turkish and Russian currency signs.
"Geheimagent" is a German word for secret agent; a spy; a covert agent engaged in espionage.