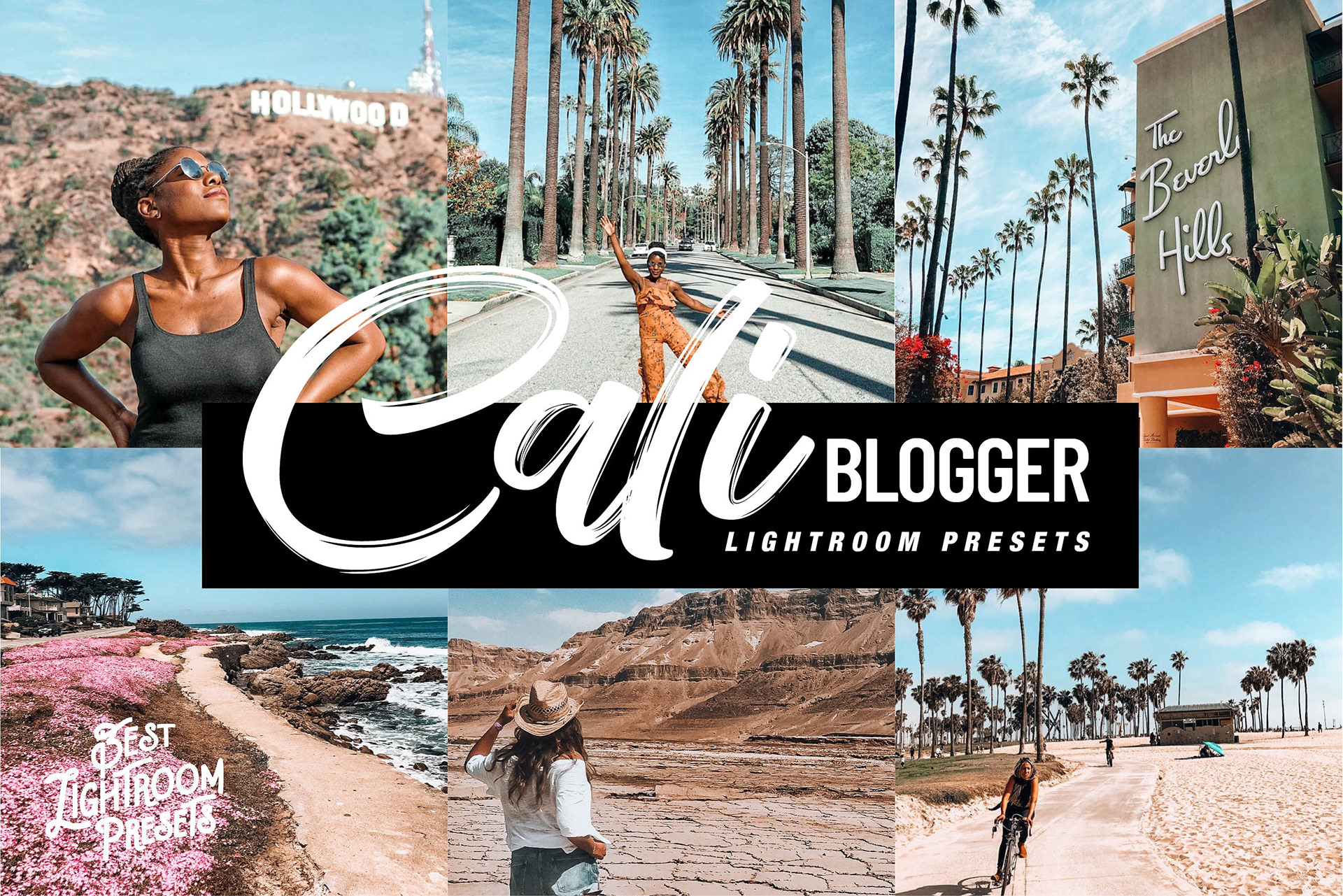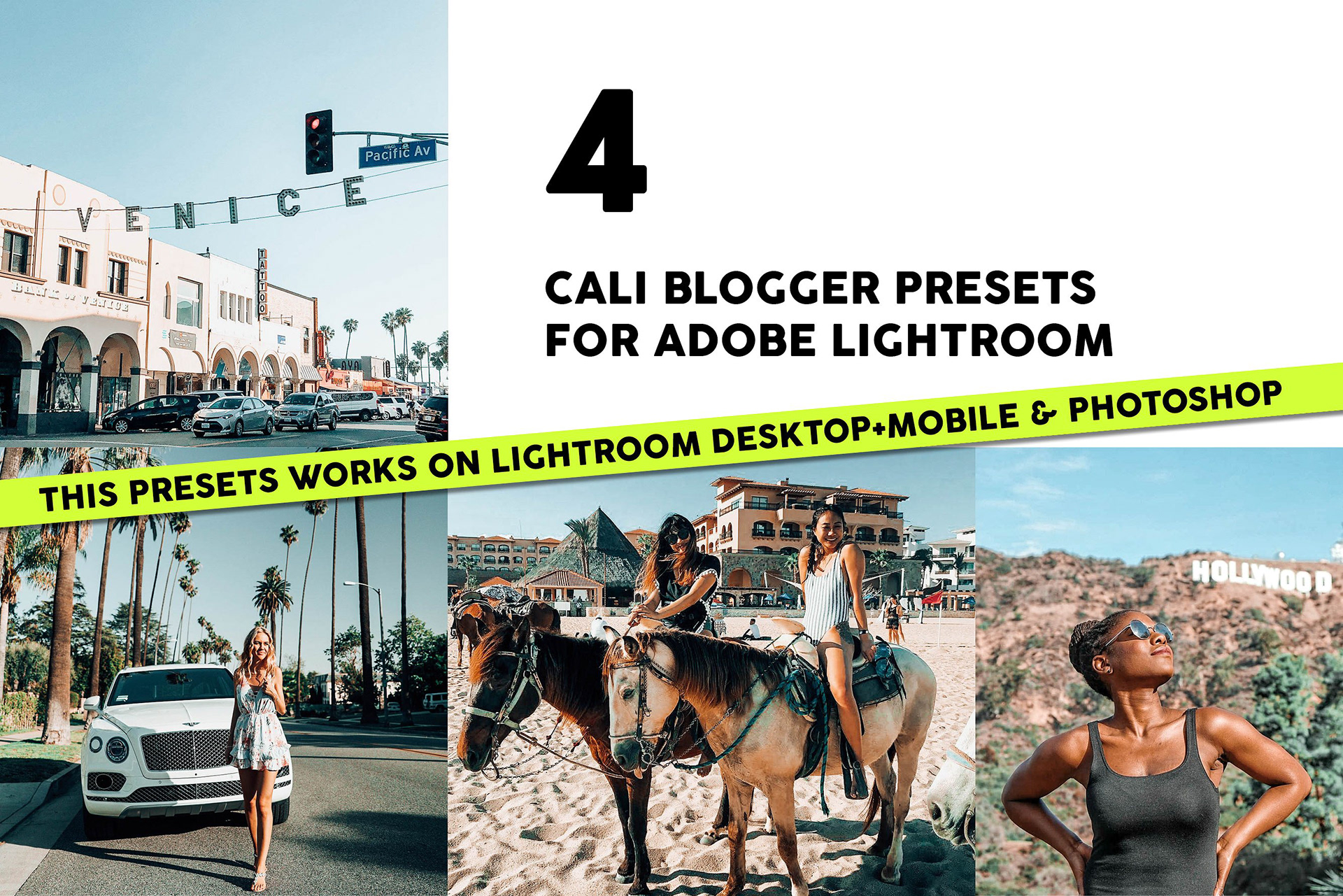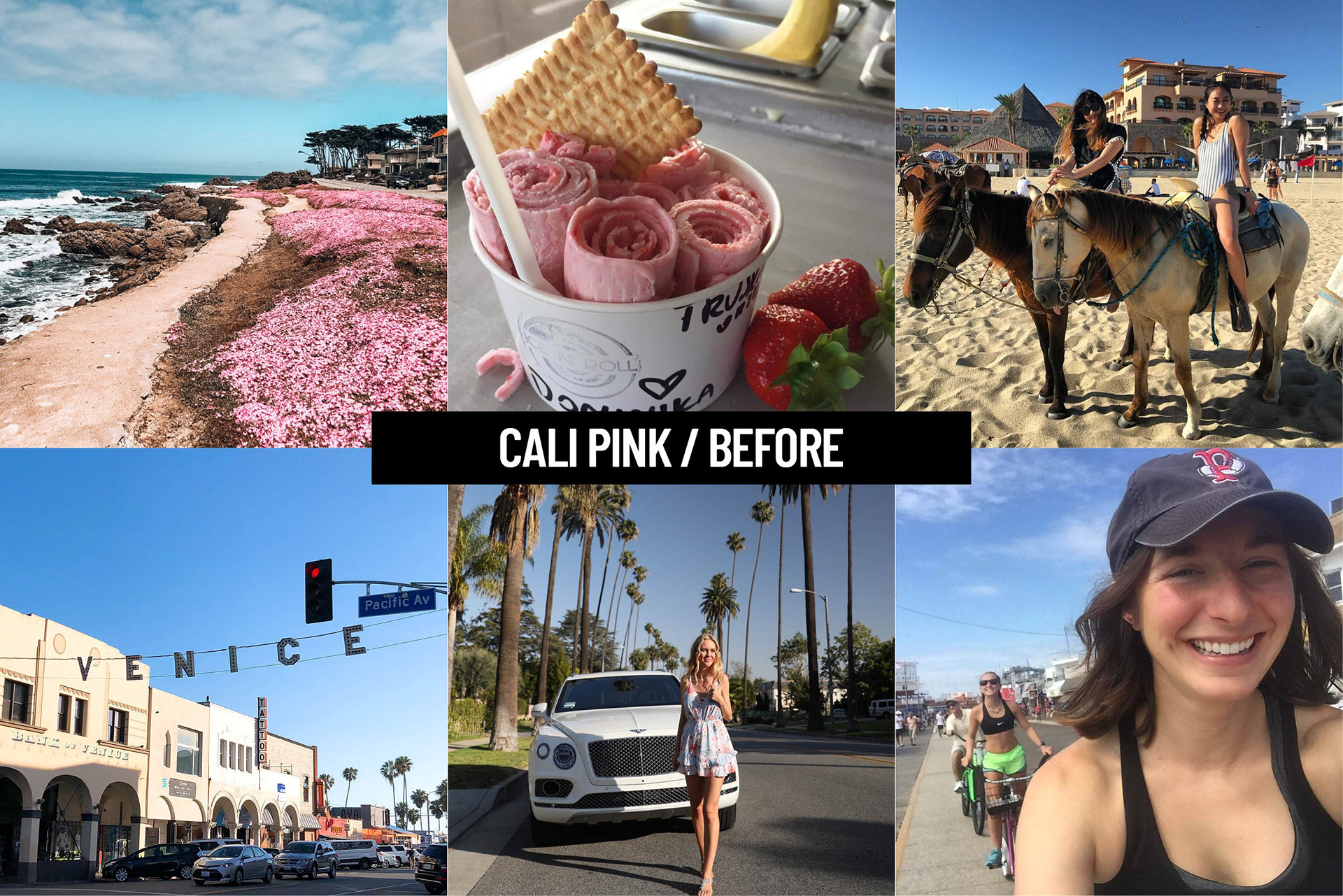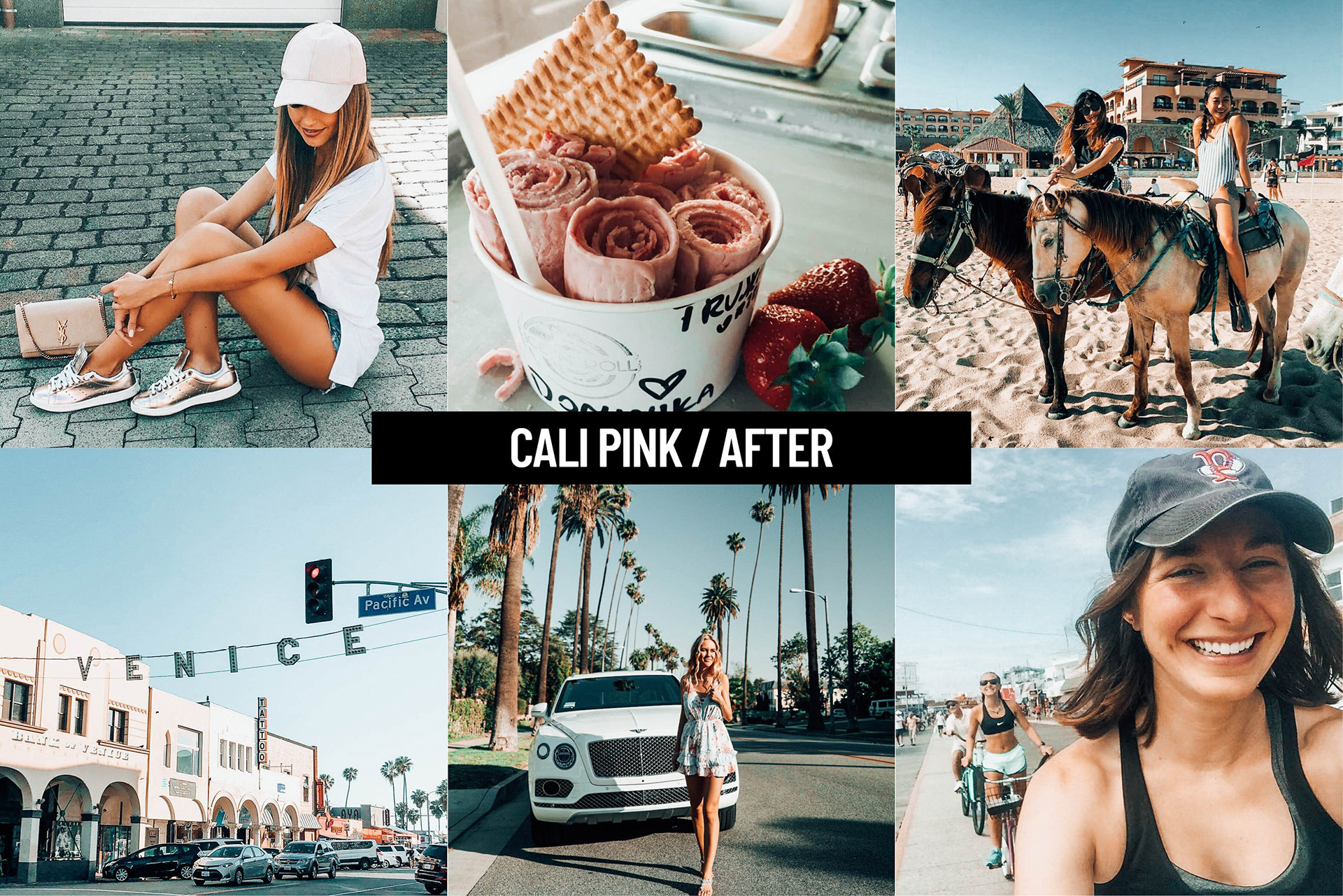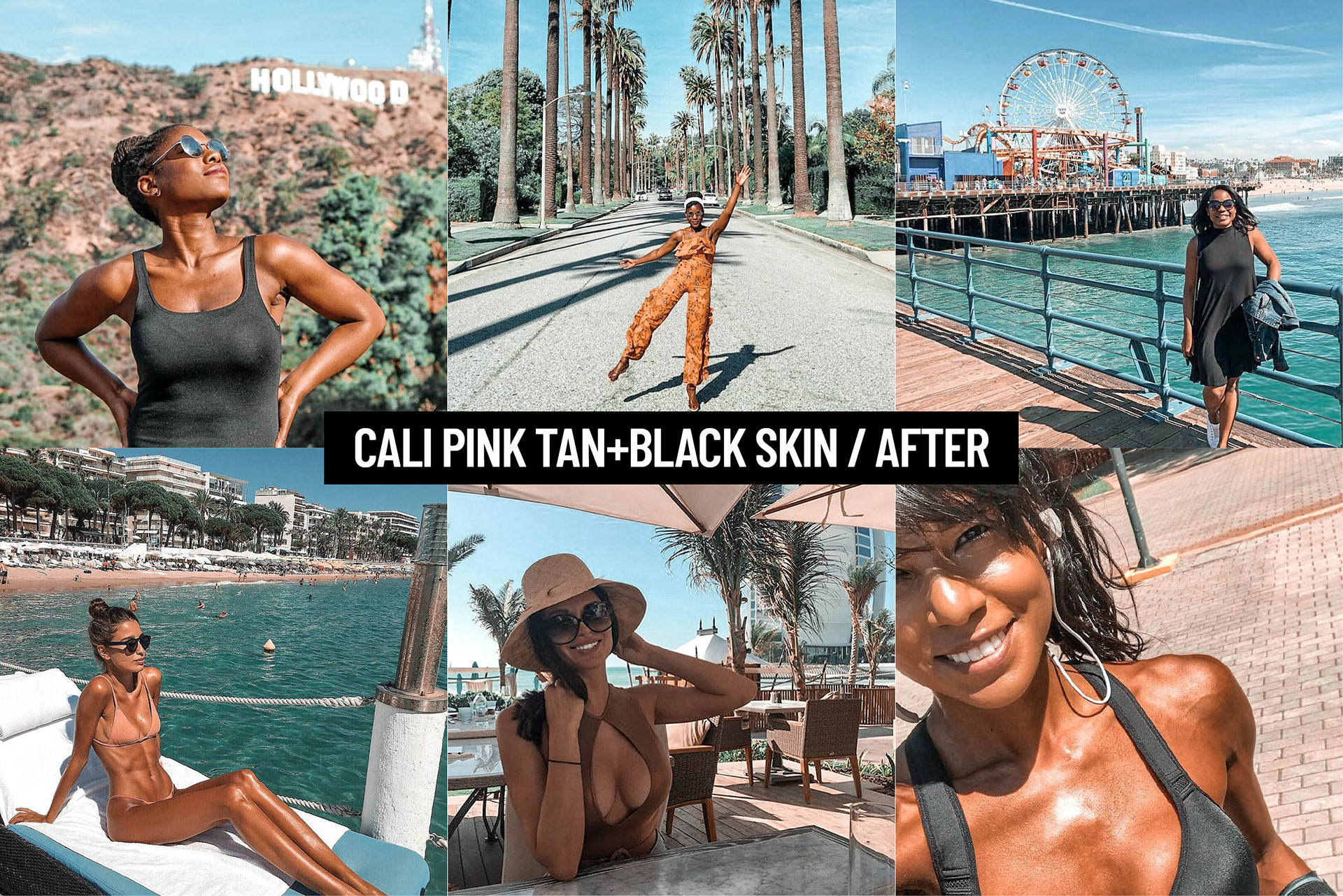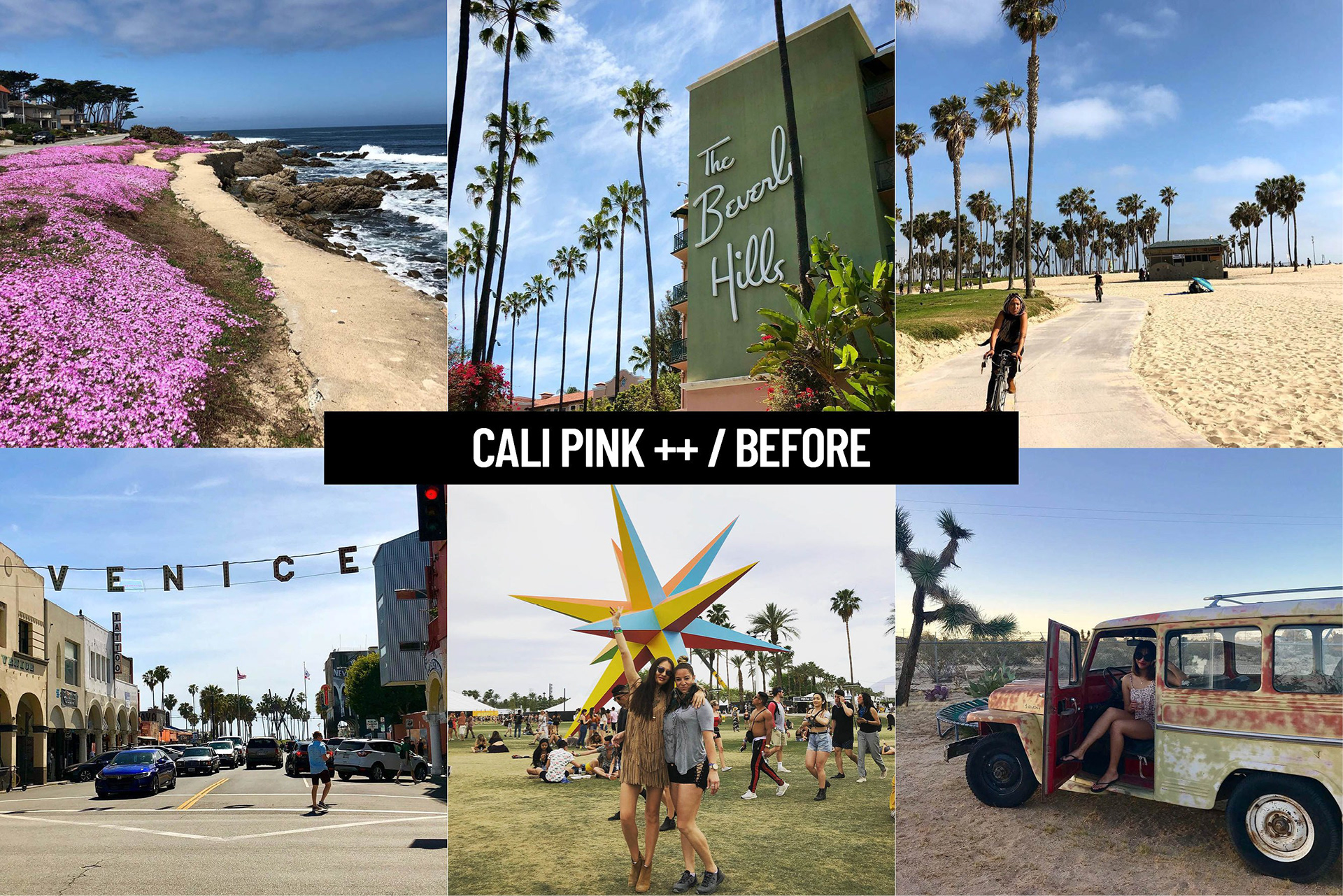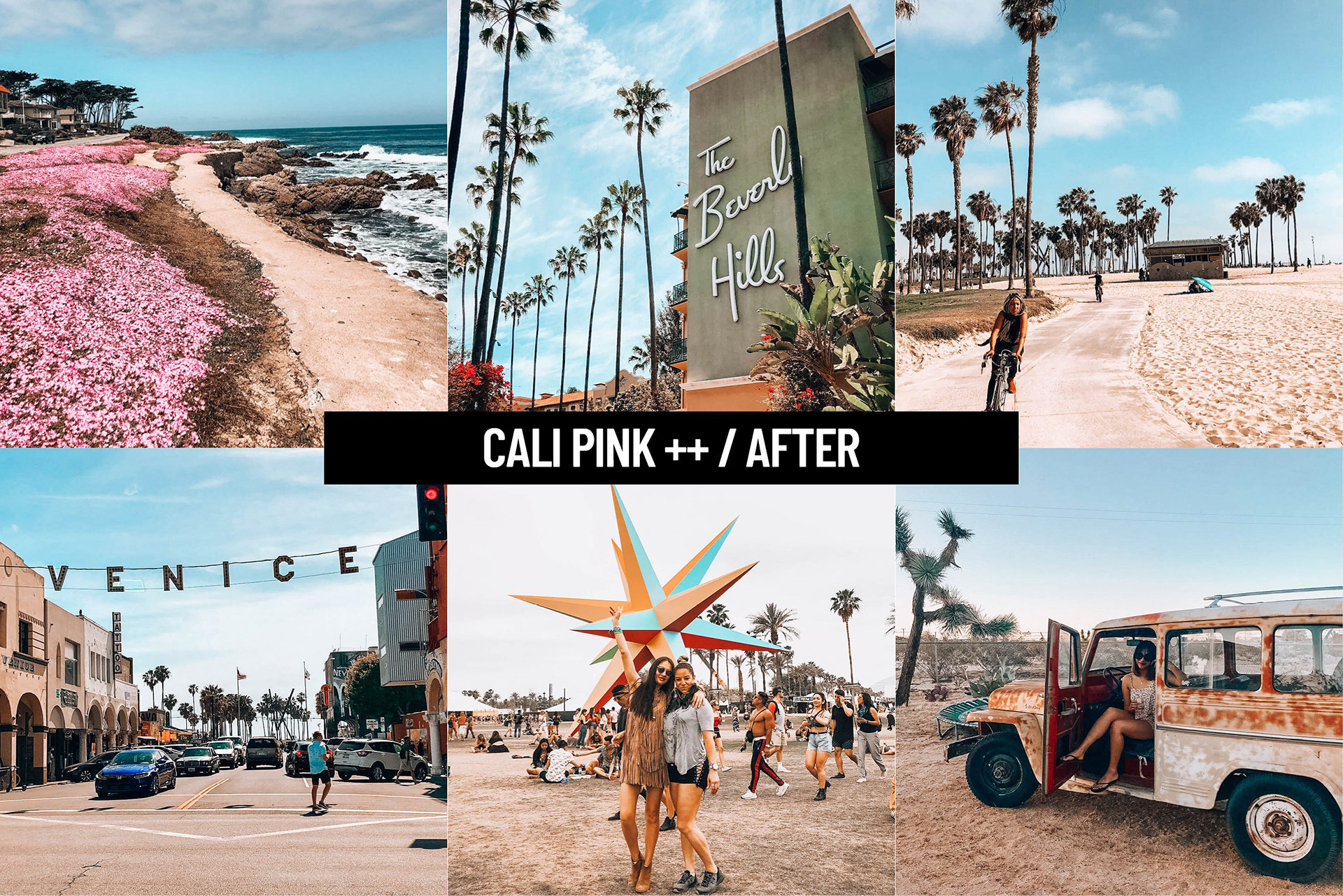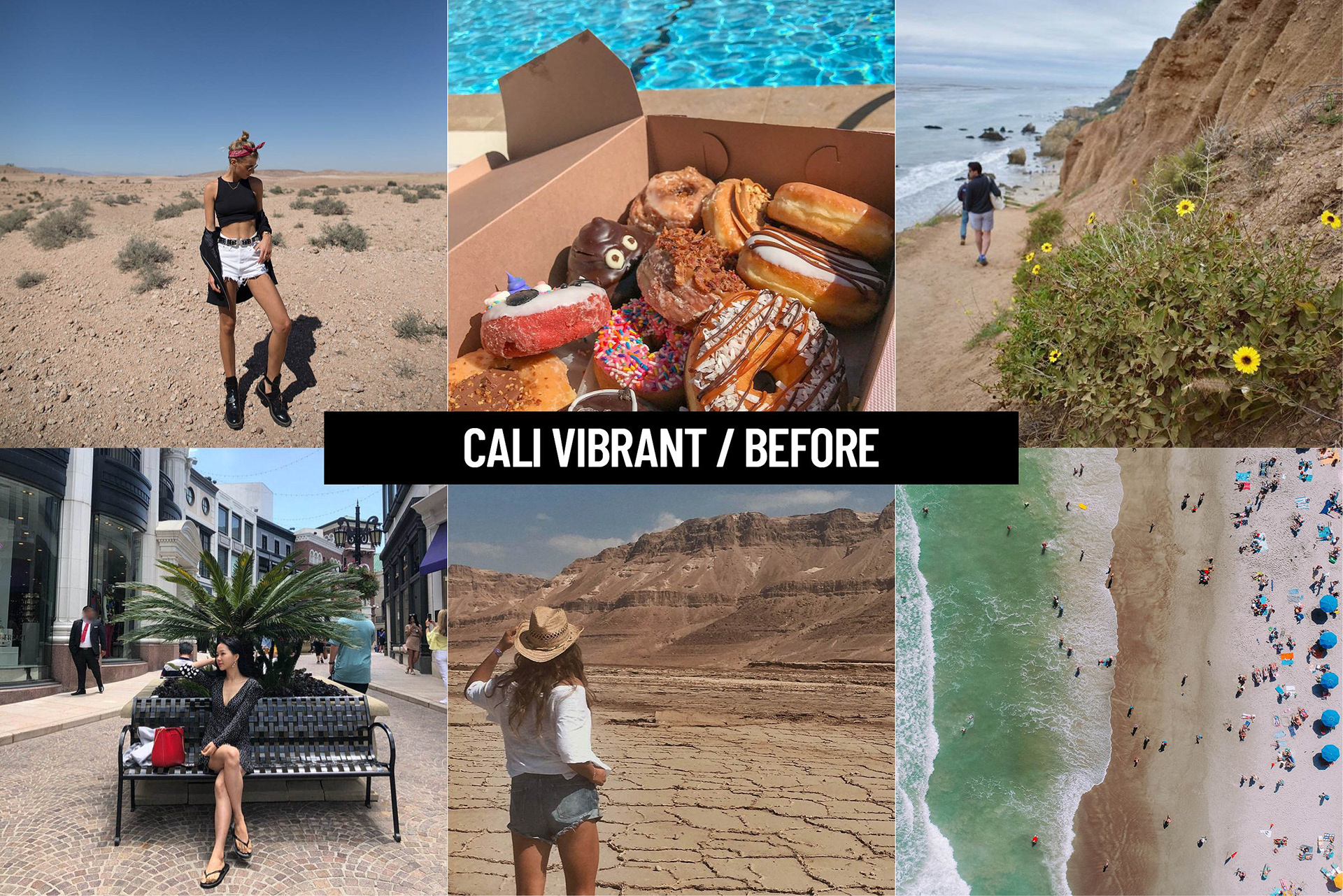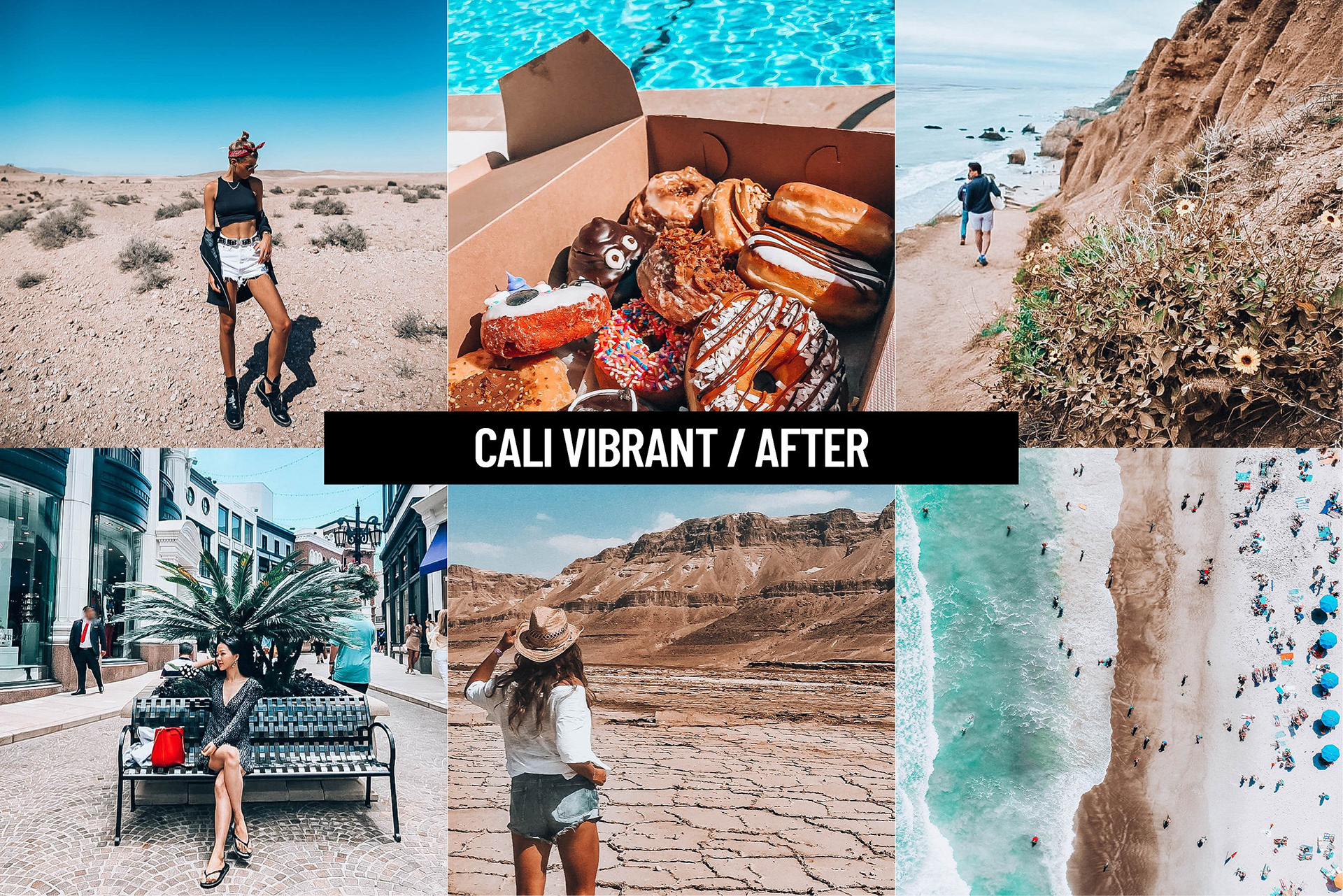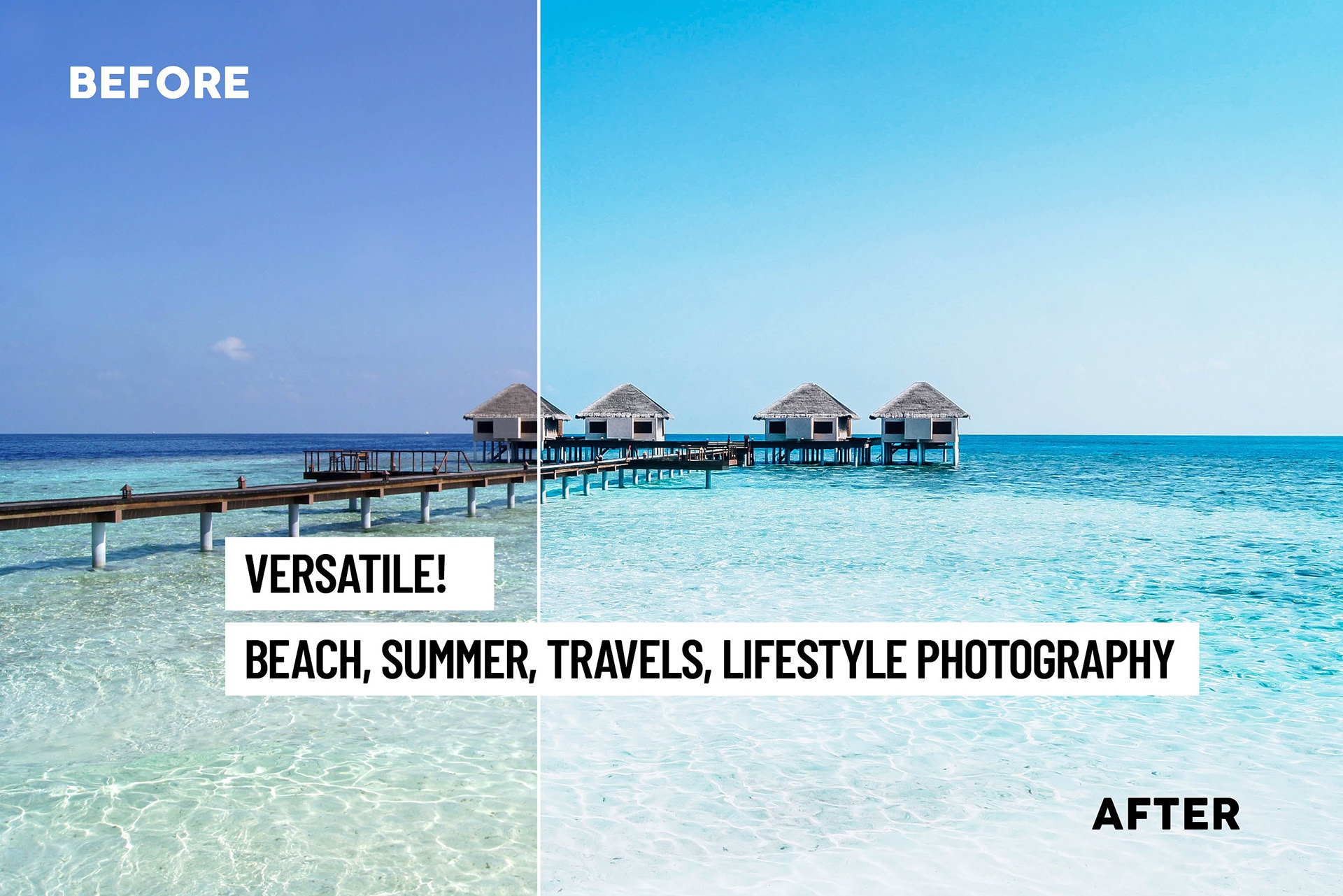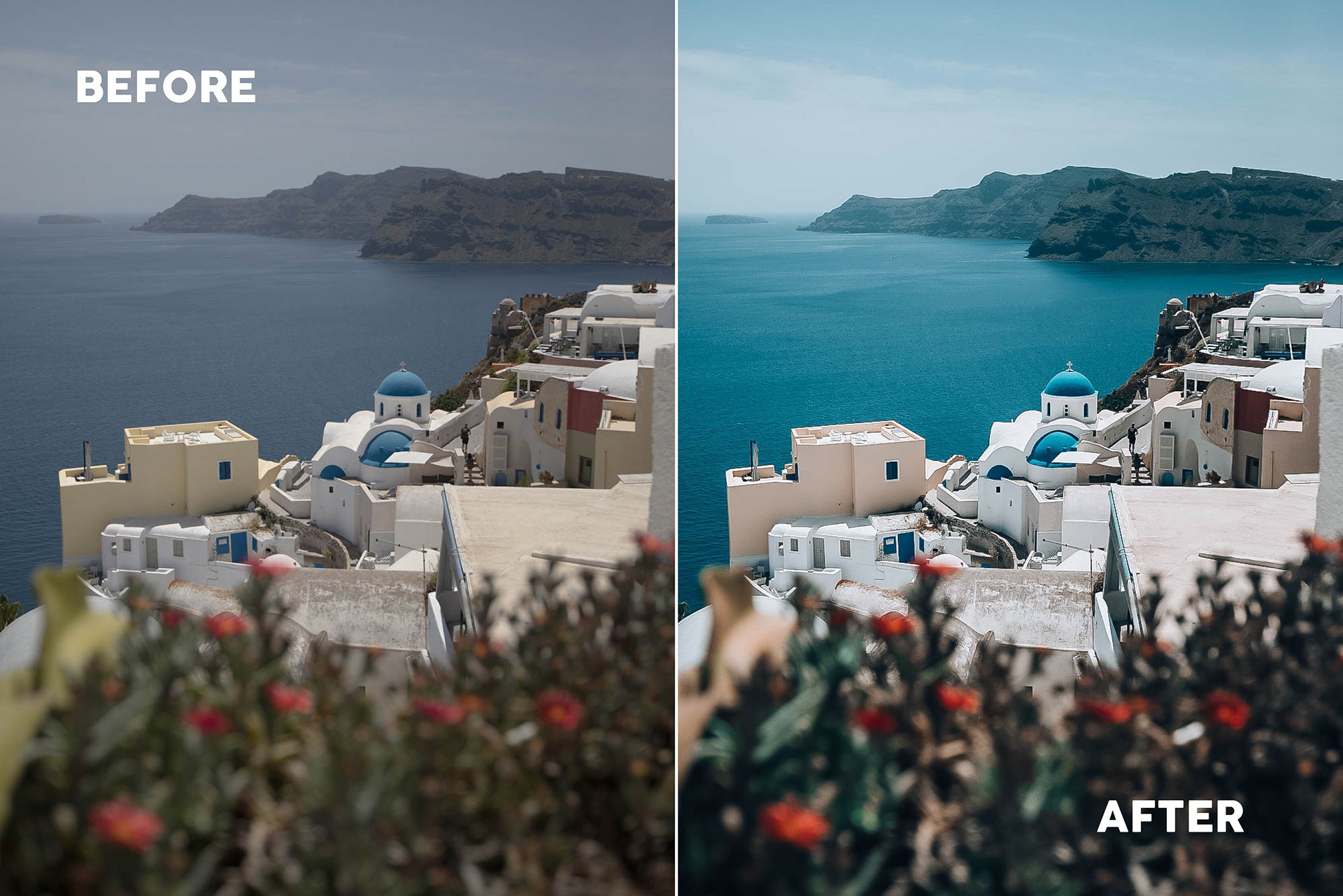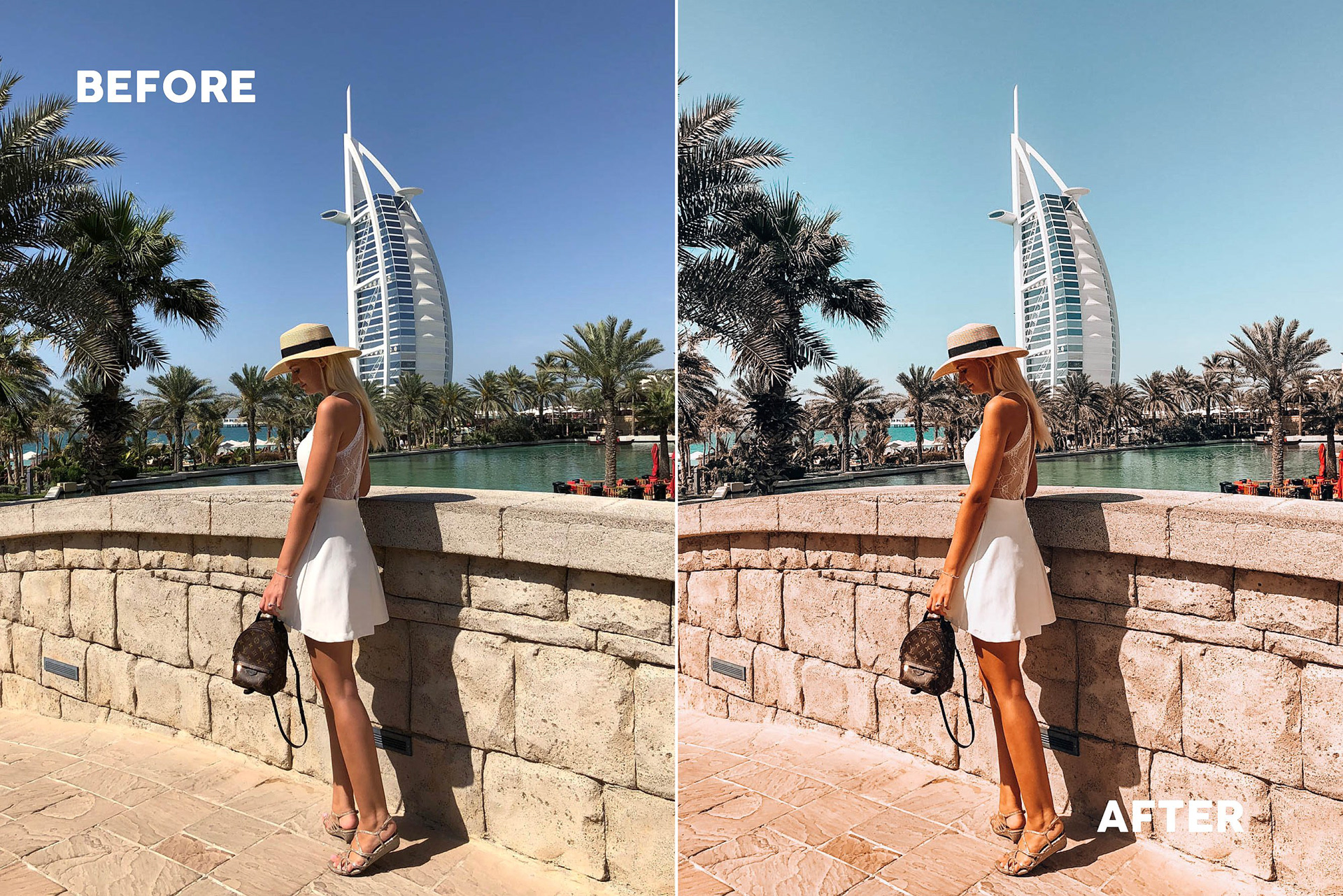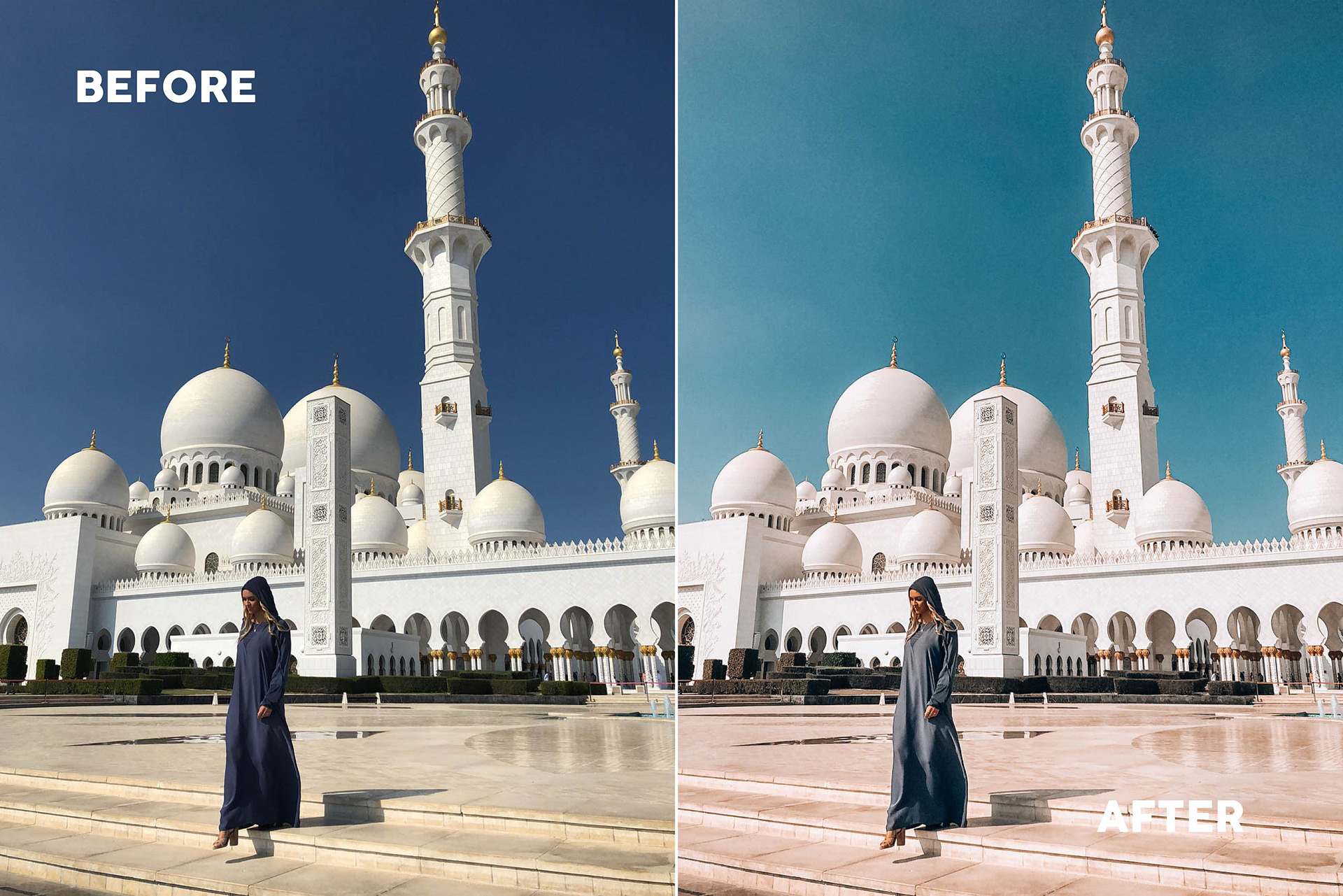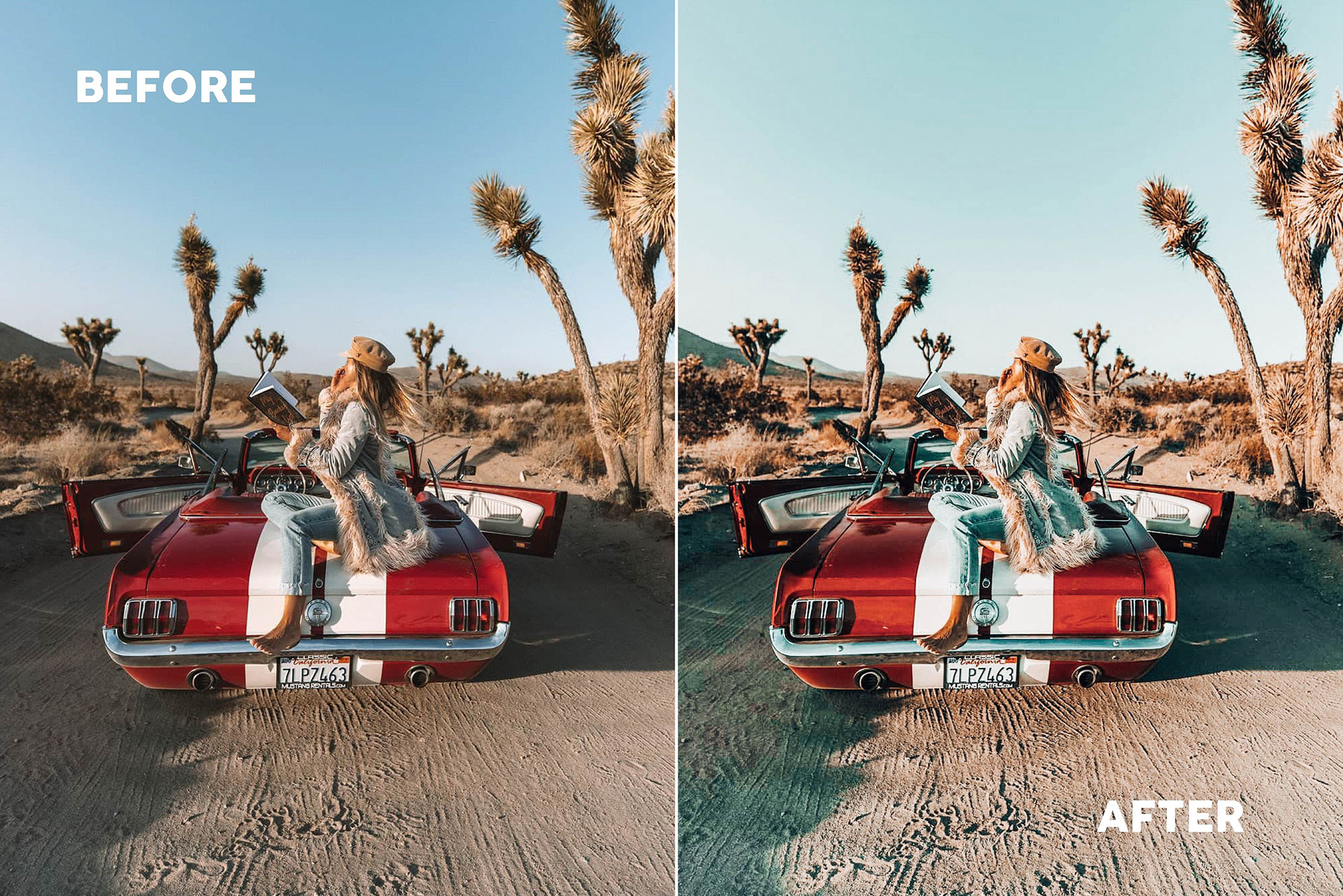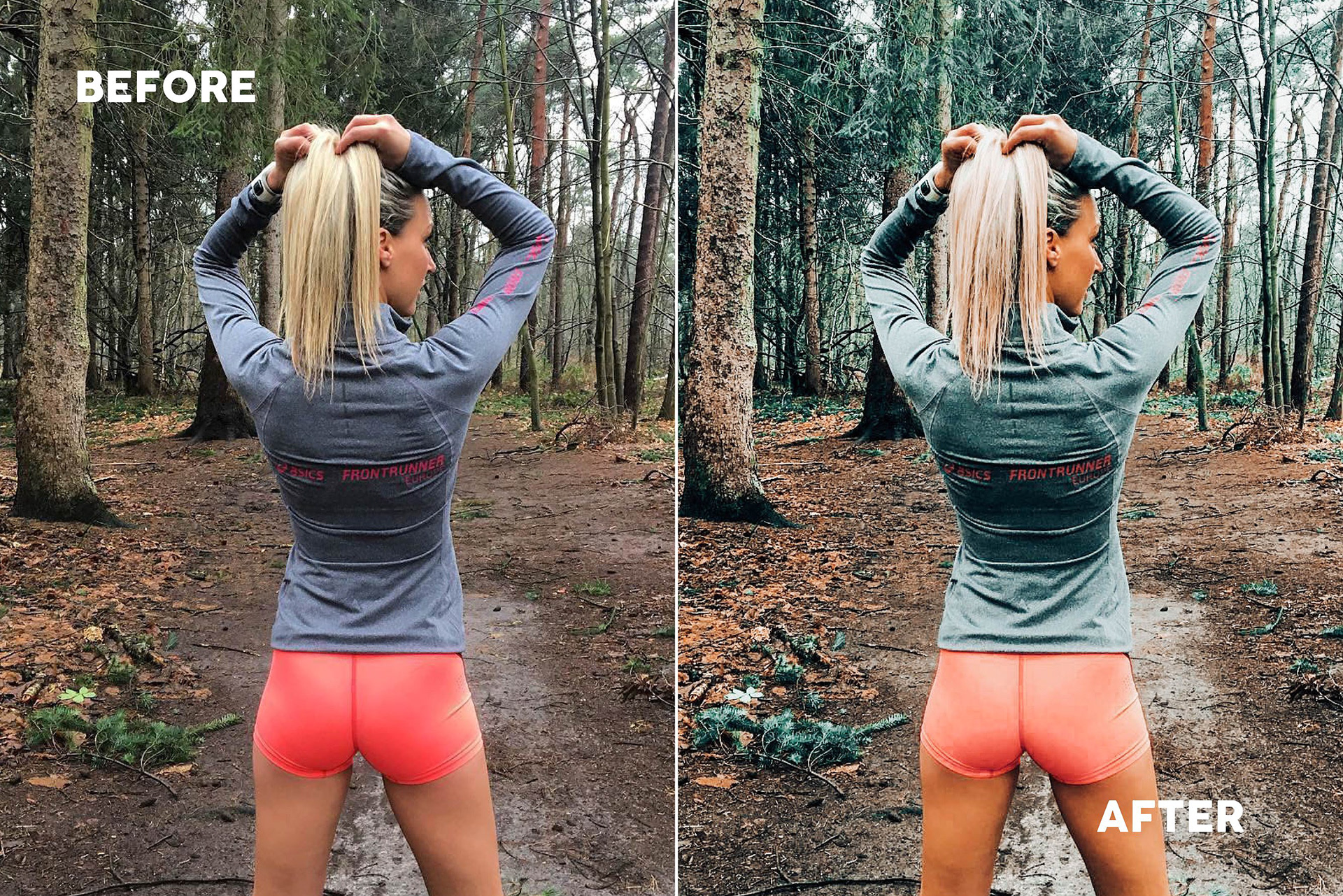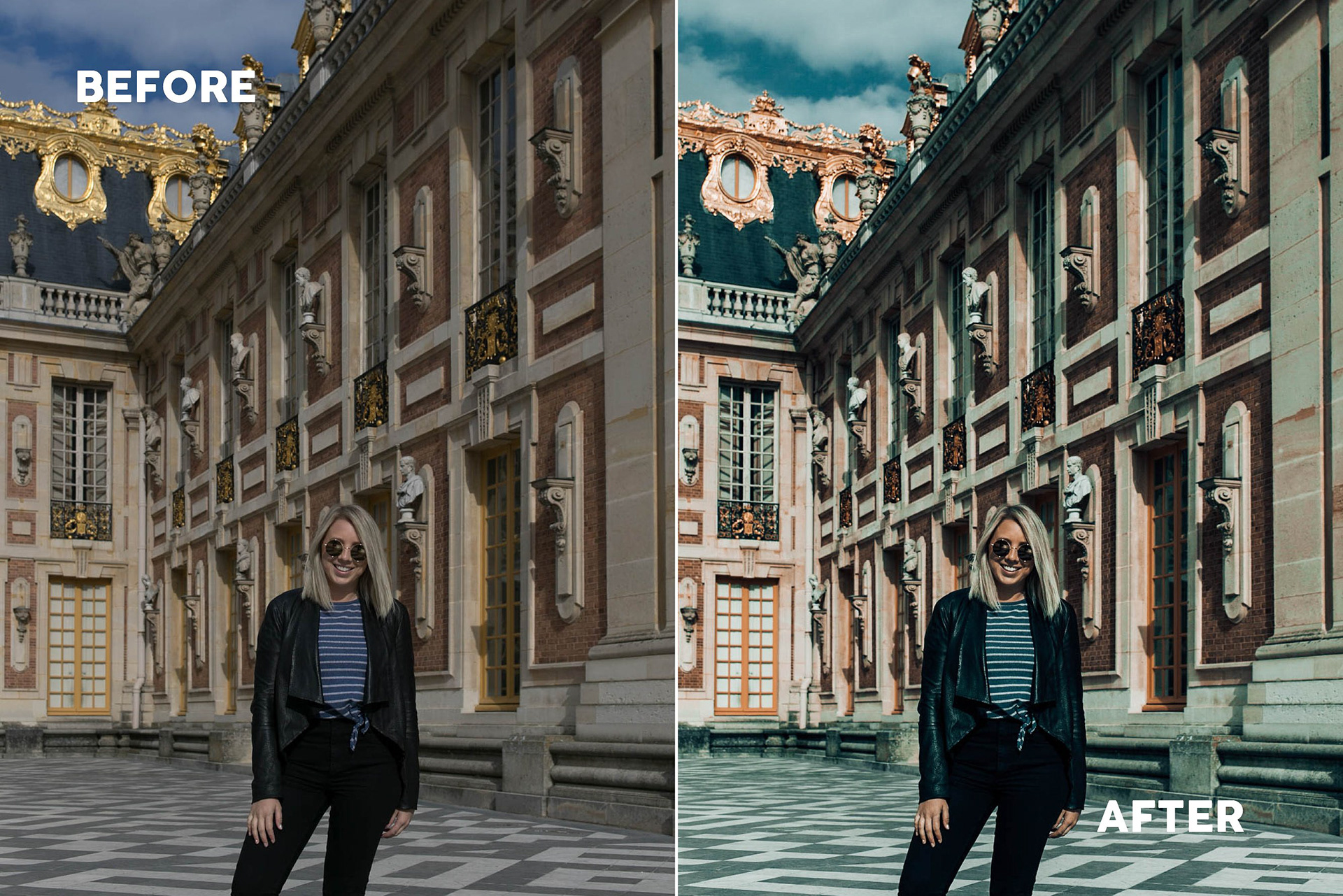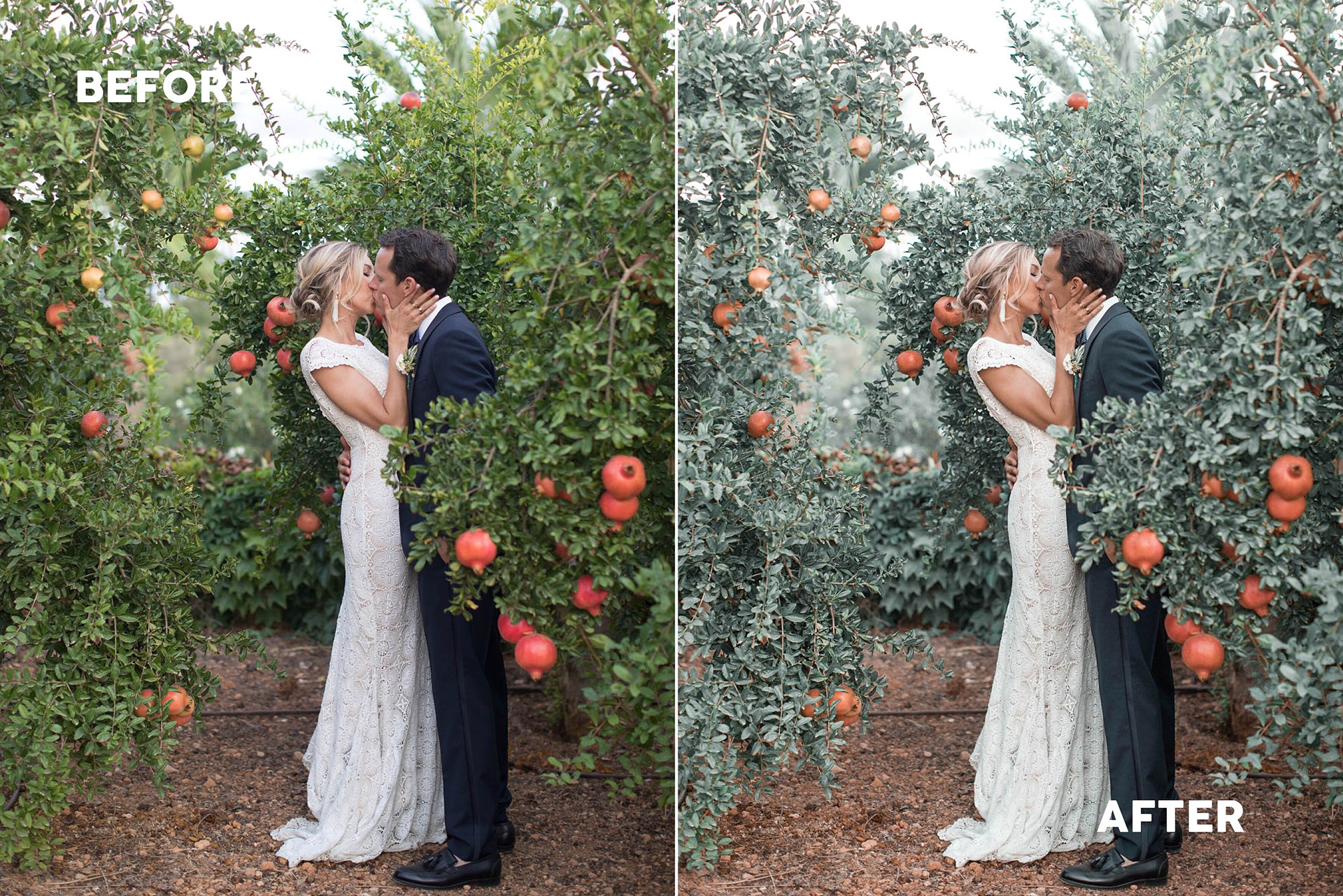 Cali Blogger + instagram presets produce gorgeous romantic and vibrant tones which are very popular on instagram now!
These set was accurately tested on a variety of image and also optimized for darker-tanned and even black skins, while the presets actually used on instagram are made by white caucasian girls and cause darker skins to turn out yellowed or oranged. 
Despite of "California" name this works absolutely fine for a variety of images!
WORKS GREAT FOR: Beach photography, summer shot, travel, desert. Works great on images with blue saturated sky, tropical crystal seas (Maldives, etc..), deep blue sea of Mediterranean (Italy, Greece, Turkey), Deserts and white yellowed sands. 
Add beautiful pink tones, create warm and atmospheric lights, beautiful evening and summer skies, modern rustic desert landscapes.
►► Please scroll all sample images provided in this listing and you can clearly see what you can achieve with this preset.
►► Perfect for creative professionals who love modern and feminine aesthetics. Will help you create a cohesivecaptivating look for your Instagram feed, blog and photography portfolio. The pack comes with 4 presets to help you easily customize your edits based on your original photos.
WHAT'S INSIDE?
4 Unique Presets
Lightroom Phone Presets NEW!
Photoshop .xmp Presets NEW!
Works without Adobe Creative Cloud subscription
Made for Lightroom + Photoshop
Tested on 100+ real-life photos
Installation Guide PDF, video instructions
Easy Mobile Installation process NEW!
Tested on photos of iPhone, Huawei, DSLR, Mirrorless, DJI Mavic, GoPro
Total of 12 presets - 4 Lightroom, 4 Photoshop, 4 Lightroom Phone App
COMPATIBLE WITH:
Fully Compatible with Lightroom 4 - 7 & Both CC Versions
Compatible with JPG; Raw Images
Adobe Photoshop are compatible with Photoshop CC, Photoshop CC2014, Photoshop CC2015 , Photoshop CC2017 and Photoshop CC2018 versions ONLY.
Our best Lightroom presets up until today! Go beyond the Instagram & VSCO filters & get a unique look at your feed/website.
►► If you're looking for Instagram aesthetic, this is the perfect tool to use with Lightroom to streamline your feed to get a professional, consistent page. These presets will give your images a modern, trendy, Instagram inspired look. With one click these will product results similar to those picture in the listings images.
You don't need to be a pro! they are really easy to use! These presets are quick, one-click, yet fully adjustable and customizable to fit your taste, style and lighting conditions.
Quick notes:
All of my presets have been tested on a variety of images and they are very versatile. As a photographer myself and digital post-producer for pro photographers with over 15 year of experience I use these tools to speed up the workflow, and give to images a creative and arty edge.
In most cases these presets are one-click magic ;) but please remember that all presets work differently on every image and because every image is different (shot in different light etc) you willl likely need to tweak the edit after the preset is applied. 
Presets are meant to be a base to work off of, it's normal to make adjustments after applying a preset.
TERM OF USE: Feel free to use the presets on photos you're making money for but you're not allowed to share or resell my presets (as is or with adjustments).