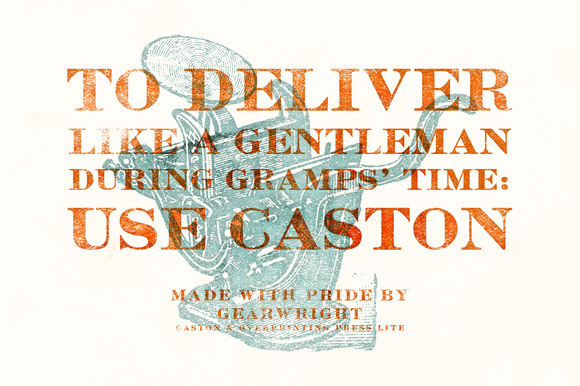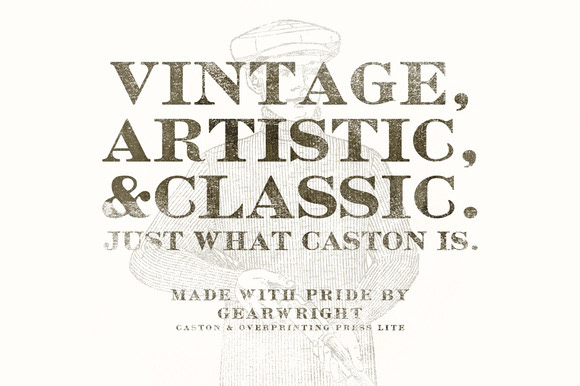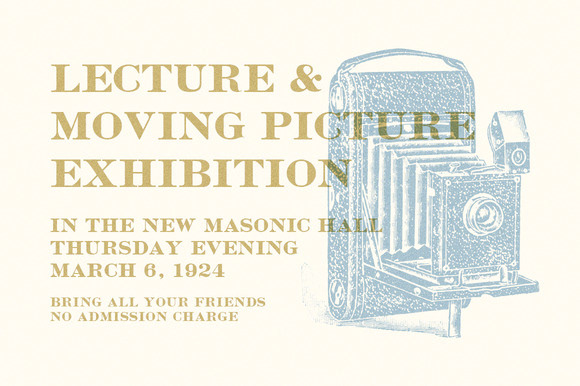 Caston is a revival typeface based on Morris Fuller Benton's modified litho - initially designed and issued by Inland Type Foundry back in 1907, later modified and issued by American Type Founders in 1917 after the merge. Not only the typeface is now in the hands of public domain due to the defunct of ATF decade ago & lacking of active descendants - no known digital font was found in the web, until now.
I own one of the 60,000 copies - the ATF specimen book published in 1923. As I was fascinated by it, Caston is the 2nd typeface I revived (see Newston here: http://crtv.mk/r09G6 ).
In short: Caston is a versatile vintage typeface that expresses craftmanship & authenticity. And that's how I was drawn to it in the first place. Take Caston for a ride, you'll be pleased with its simplicity.