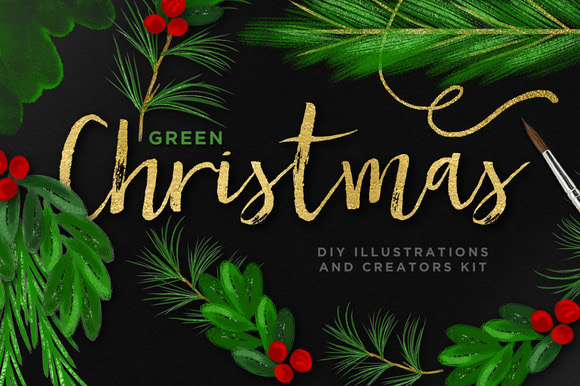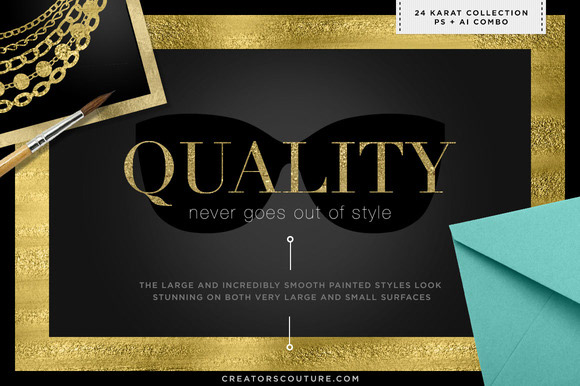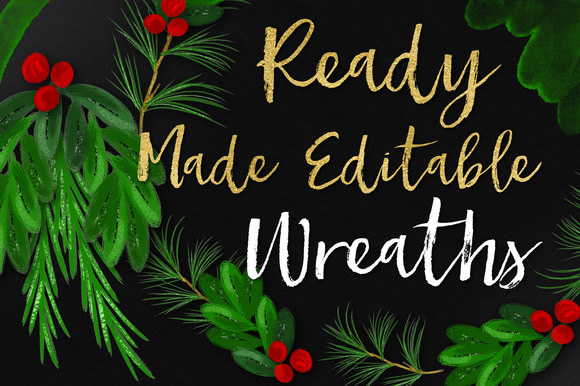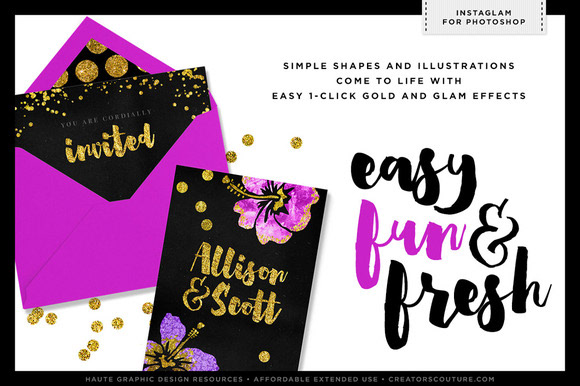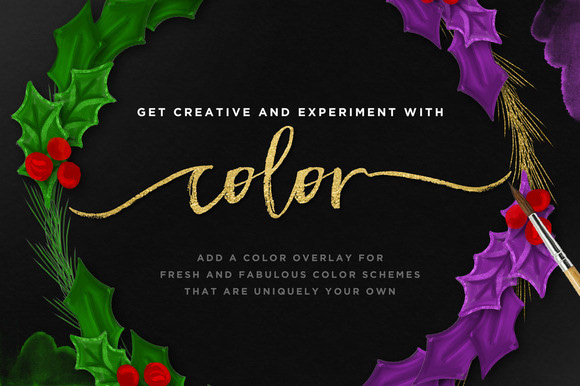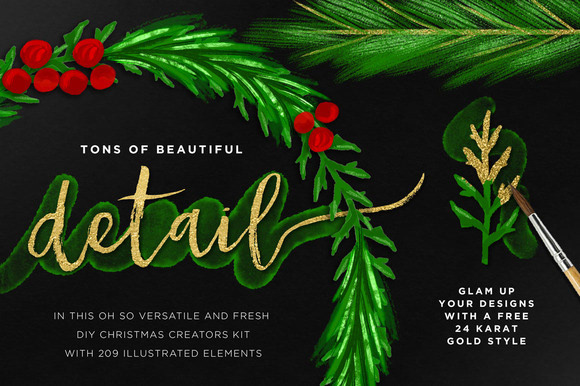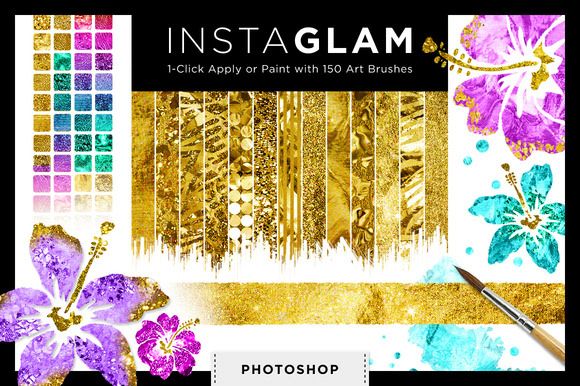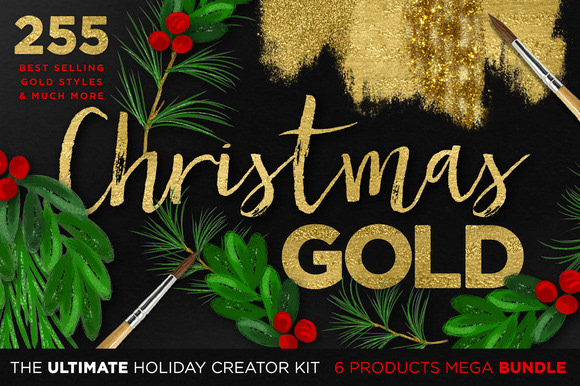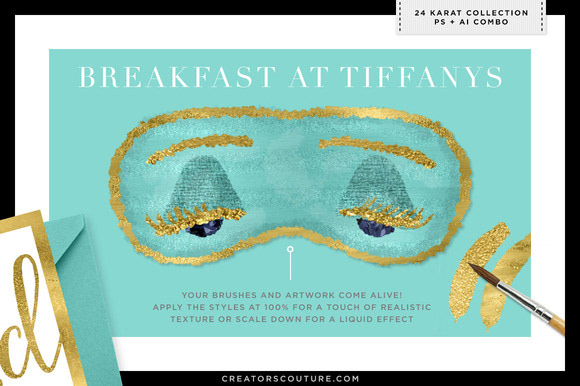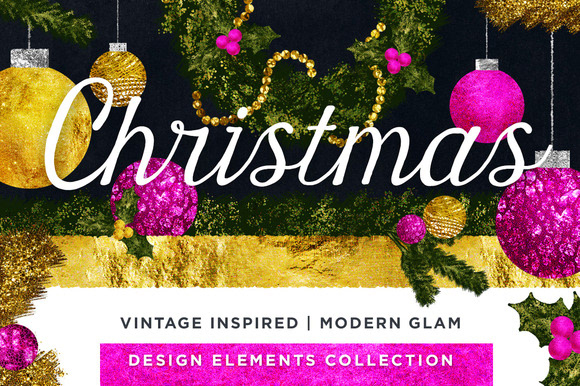 Save $103 on this 6 product bundle with all of my best selling gold styles for BOTH PHOTOSHOP AND ILLUSTRATOR plus tons of Christmas and Holiday Illustrations. Excuse the image order, the CM uploader is being very buggy!
Limited time deal, one week only!
Check out the product links below for all the info on the BEST selling products included
Includes InstaGlam and 24 Karat Gold styles for BOTH photoshop and Illustrator
All new "Green Christmas" massive illustration collection http://crtv.mk/g0Kk9
The shimmery green in my Christmas illustrations? That's just my versatile InstaGlam and 24 Karat collection hard at work, the styles make for amazing illustrations with just a brushstroke!
You will be ALL SET for a fabulous holiday 2015 season with this special, limited time bundle which includes my 2 top best selling gold collections for both photoshop and illustrator, plus my Vintage Glam Holiday Illustration collection, PLUS my all-new Green Christmas Illustration Collection!
This 6 product holiday bundle includes...
NEW Green Christmas DIY Illustration and Creator Kit http://crtv.mk/g0Kk9 ($25)
24 Karat Gold Collection for Photoshop http://crtv.mk/s08mC ($25)
24 Karat Gold Collection for Illustrator http://crtv.mk/f09re ($25)
InstaGlam for Adobe Photoshop http://crtv.mk/d04F8 ($28)
InstaGlam for Adobe Illustrator http://crtv.mk/s04c8 ($20)
Hand Drawn Christmas Vintage + Glam http://crtv.mk/t003b ($20)
Limited Extended Use (with Credit & Attribution) is included at no additional charge to you 
Helping support my fellow 'small shop' makers! If you create items for resale and want to take it beyond the simple license, well I have a BIG TREAT for you!
Read the clear and easy instructions on how to give credit here ☞ http://bit.ly/1YwlXVH
The styles can be used without credit / attribution, although it is always welcome!
Incorporate them into your unique design, i.e. don't just slap a pattern on an item and call it a day
If you don't want to give credit on your products for resale, you can DM me to purchase an EU
Insider price alerts for my Creative Market products ☞ http://eepurl.com/9_-3H