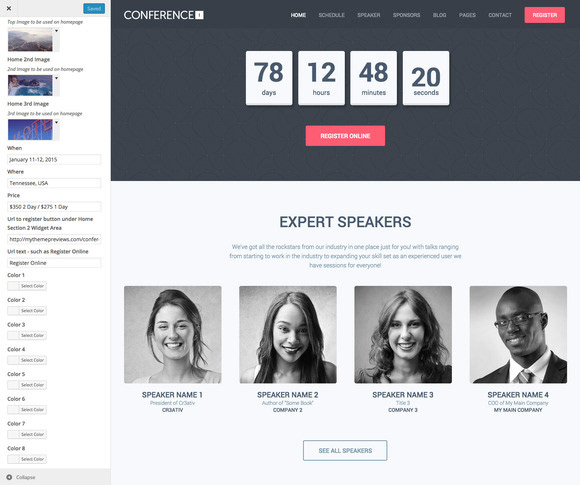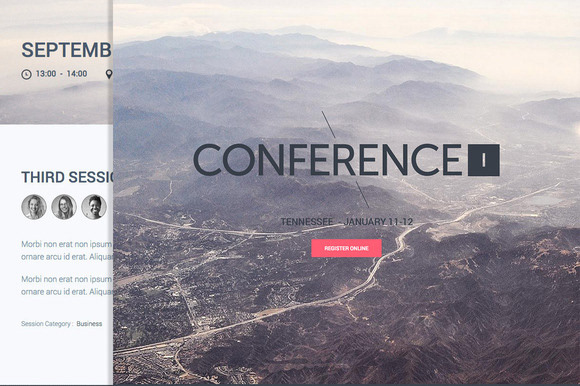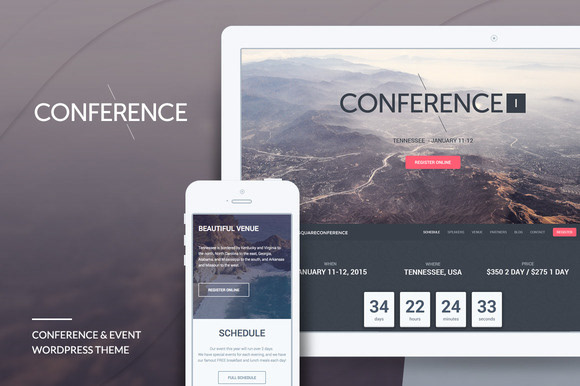 Conference, as it's name suggests, was created from the start to be the easiest, quickest and most robust conference WordPress theme available.
We studied and reviewed hundreds of conference sites across the web before planning the features of the theme and plugins to ensure we covered all functions and abilities. We found current solutions to either be overly complicated, not enough complexity, poor design, constricting or just plain hard to use.
We designed our conference theme and free plugins to be simple to use, intuitive and powerful, and most importantly results orientated. We then took this powerful functionality and wrapped it in a gorgeous, customizable wrapper that looks and works amazing on all screen sizes.
Conference WordPress theme will help you get your site up and running in minutes, provide an excellent user and admin experience, and help convert visitors in to attendees!