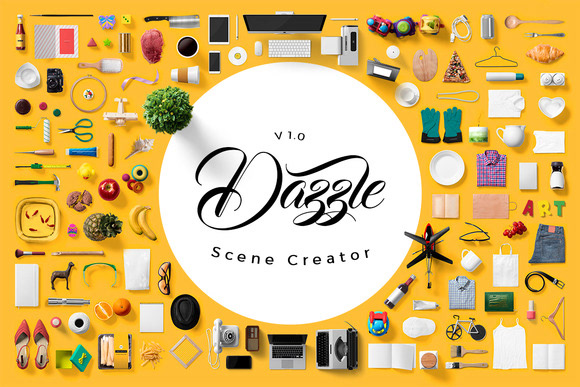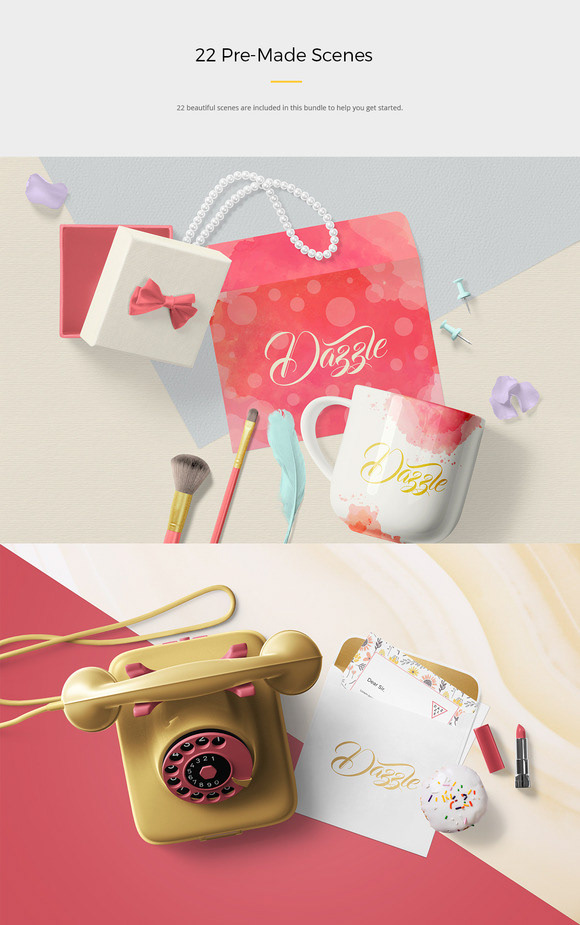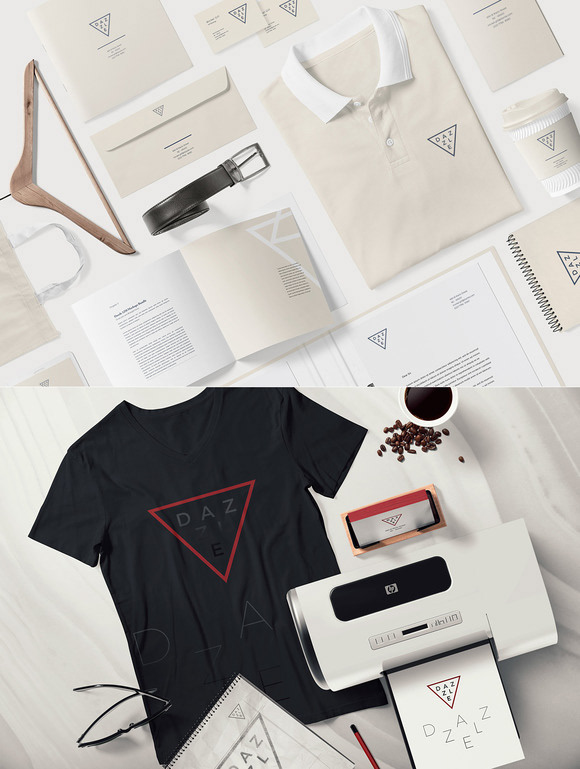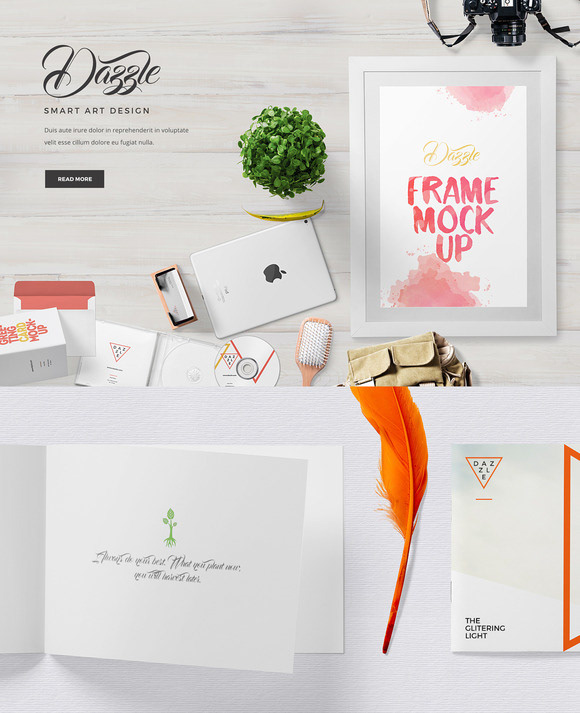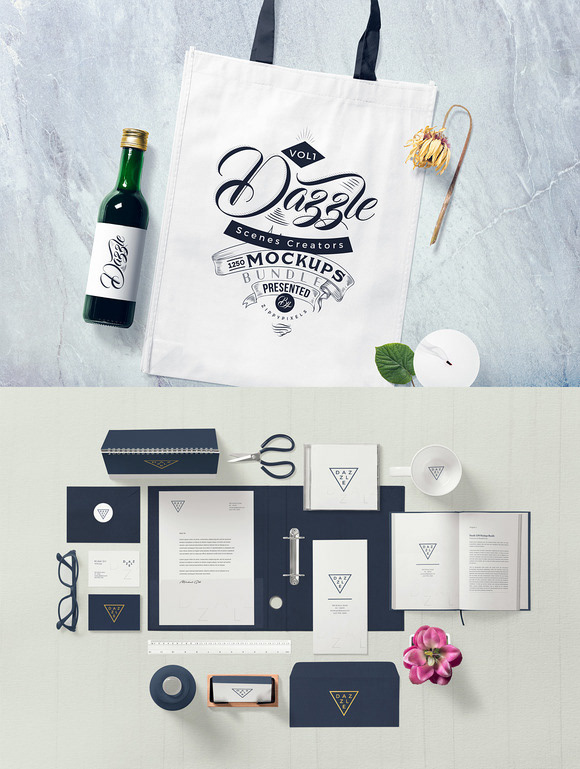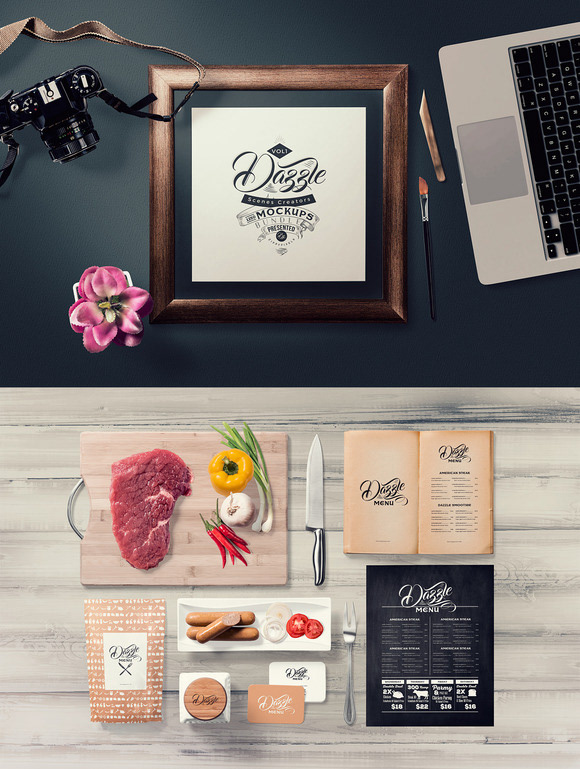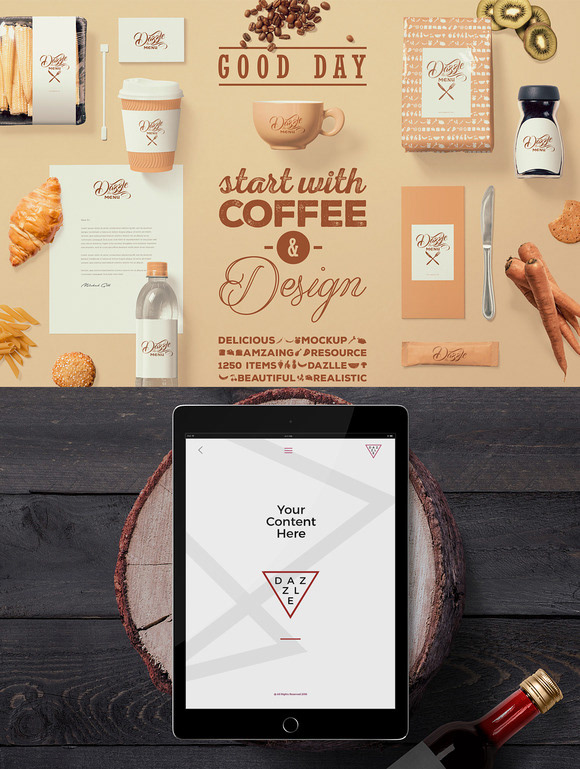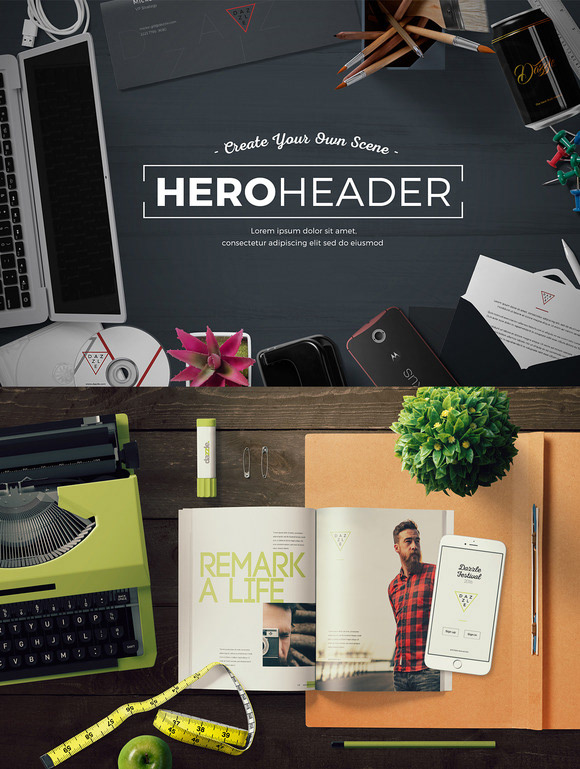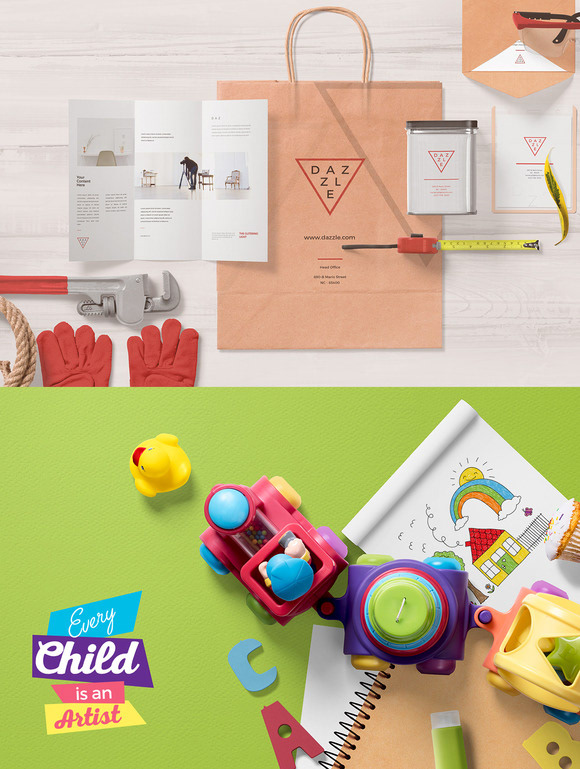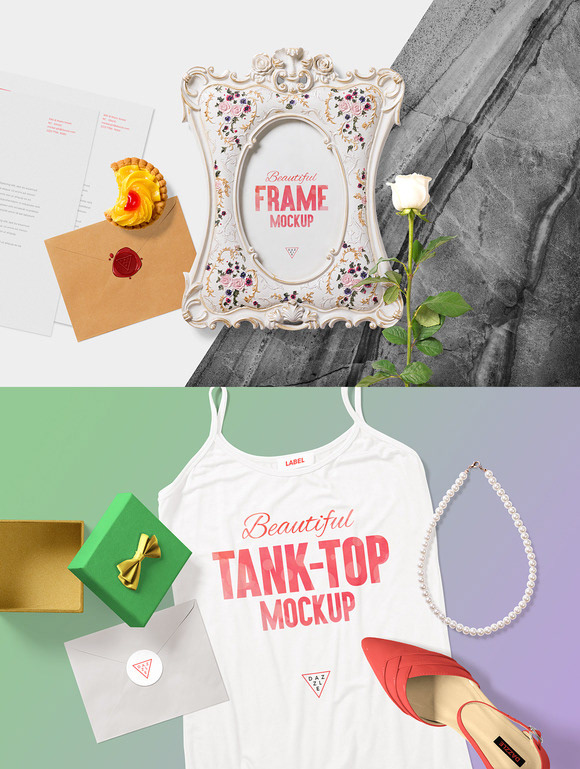 Discounted Launch Price For Next Few Days Only
Welcome to the world of Dazzle, a one of a kind scene creator with a whopping library of 28 diverse categories featuring a huge number of picture perfect object mockups with loads of customization options. This all-in-one scene creator allows you to create your own picturesque presentation scenes (branding projects, product mockups, web, apps, banners, covers, hero header images, galleries & so much more) instantly.
Dazzling Features
28 Categories: A heterogeneous collection of no less than 28 categories that span to cover all kinds of design projects.
Alphabets
Apparel
Art Supplies
Bags
Books
Brochures
Coffee
Crockery
Cutlery
Décor
Devices
Feminine Items
Flyers
Food Packaging
Frames And Posters
Glasses
Hardware Tools
Kids Toys
Kitchen Utensils
Knitting - Embroidery – Stitching
Magazines
Meat - Fruits - Vegetables - Bakery Items
Miscellaneous
Newspapers
Pizza
Plants - Flowers – Leaves
Stationery
Vintage Items
Multiple Positions And Variations: Objects available in multiple positions with maximum number of variations for endless possibilities.
22 Ready-To-Use Scenes: A selection of 22 magnificent pre-designed scenes to give you a head start. Each of these can be personalized instantly by adding object, designs & more.
32 Backgrounds: A huge variety of stunning backgrounds in crisp ultra-high quality 4k resolution.
6 Metal Foil Textures: Give a metallic finish to your objects with this shiny assortment of foil textures, also in extreme 4k quality.
Customizable Smart Objects: Replace your designs on the fly with easy to use Smart Objects.
Ultra High Resolution Objects: Razor sharp objects that crop/zoom seamlessly and look flawless on all screens types.
Multiple Components for Various Objects: Quite a few of our objects feature replaceable components such as bag handles, candle flame/smoke effects & a lot more.
Well Organized PSD File Structure: PSD files for every object is a breeze to work with, each layer is beautifully structured and organized.
Make A Wish
We would love to hear your ideas about new objects, features or a suggestion to improve Dazzle further. We plan to release updates very frequently while addressing your requests at the same time.
Free Lifetime Updates
Buy once and get free updates for life. It's that simple!
What's Included:
28 Object Categories
762 Objects in 1300 Positions
22 Pre-Made Scenes
32 Ultra HD Backgrounds
6 Ultra HD Metal Foil Textures
*Please note that the fonts used in the premade scenes are not included in this bundle.