AUTHENTICALLY RE-CREATE THE LOW-FI PRINT AESTHETIC OF VINTAGE COMIC BOOK PRINTING FROM WHEREVER YOUR IPAD TAKES YOU.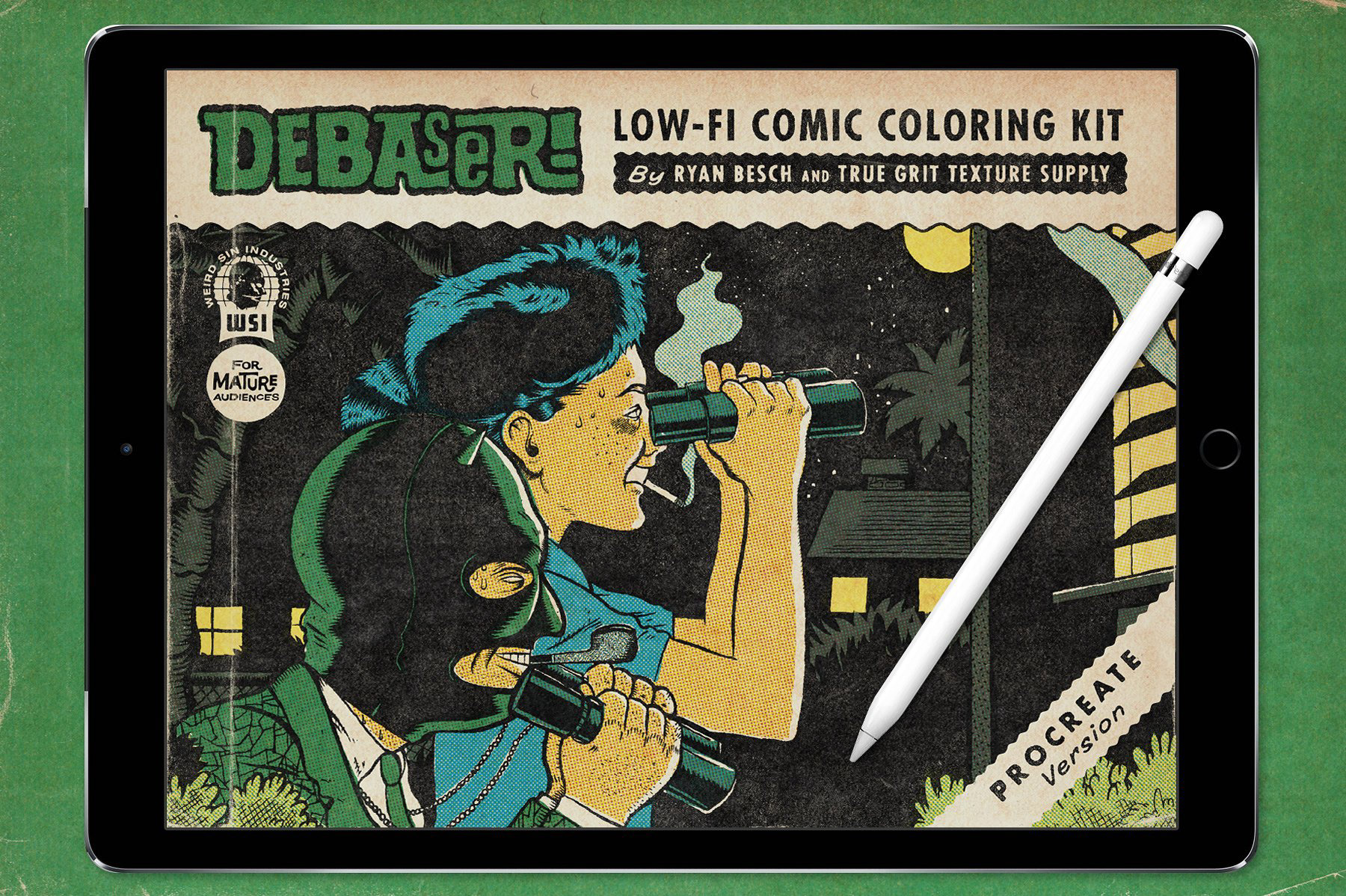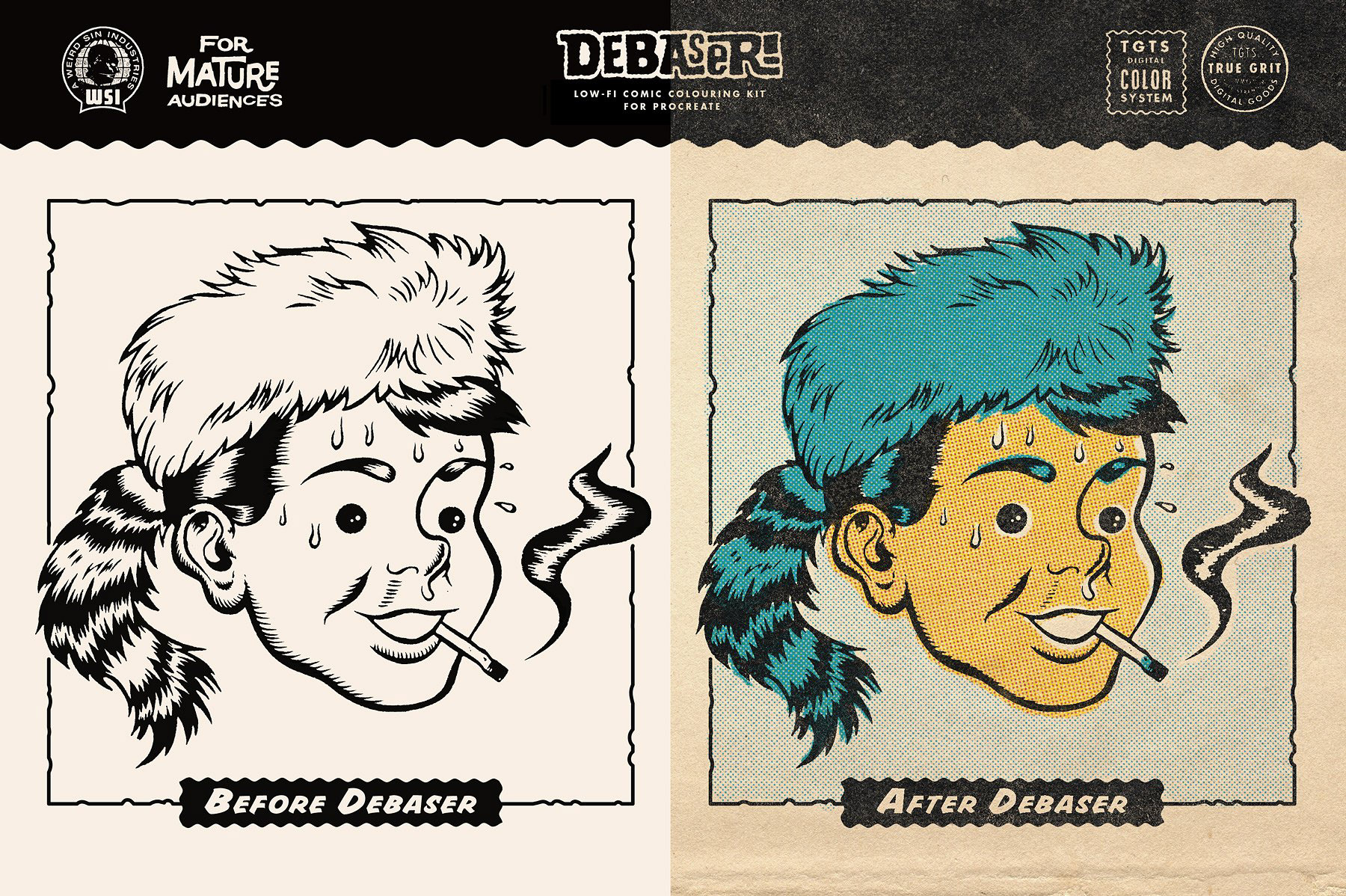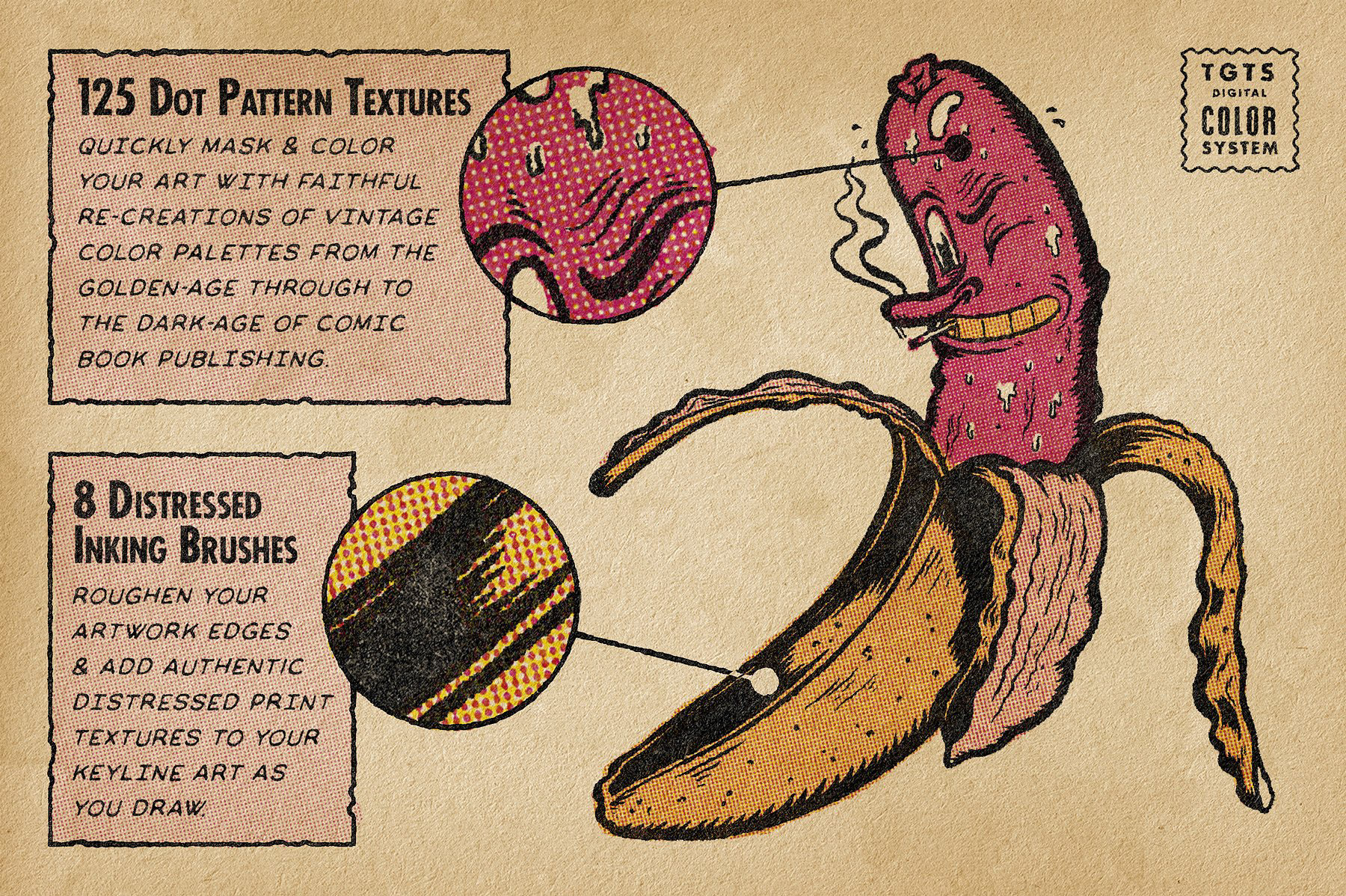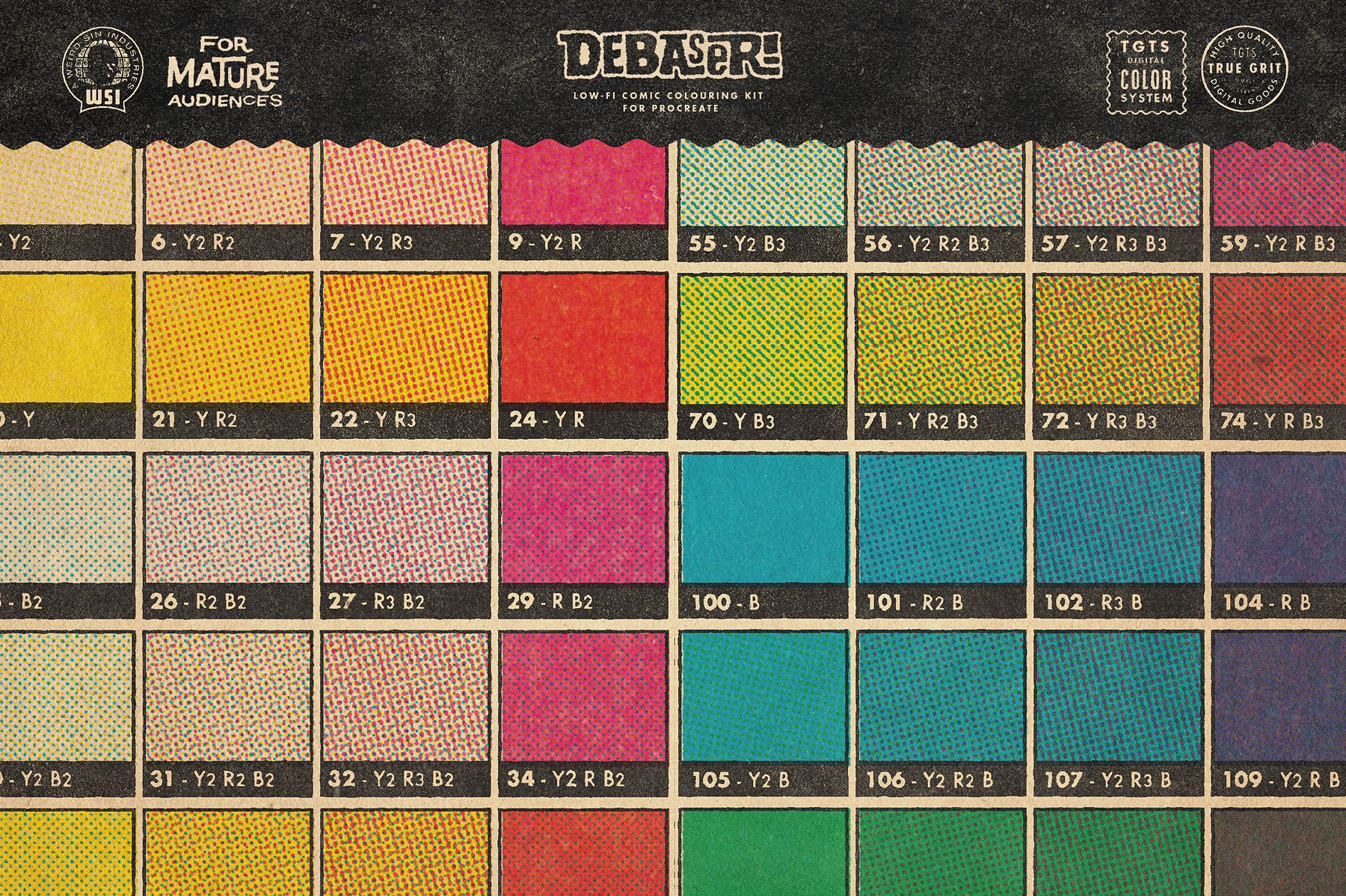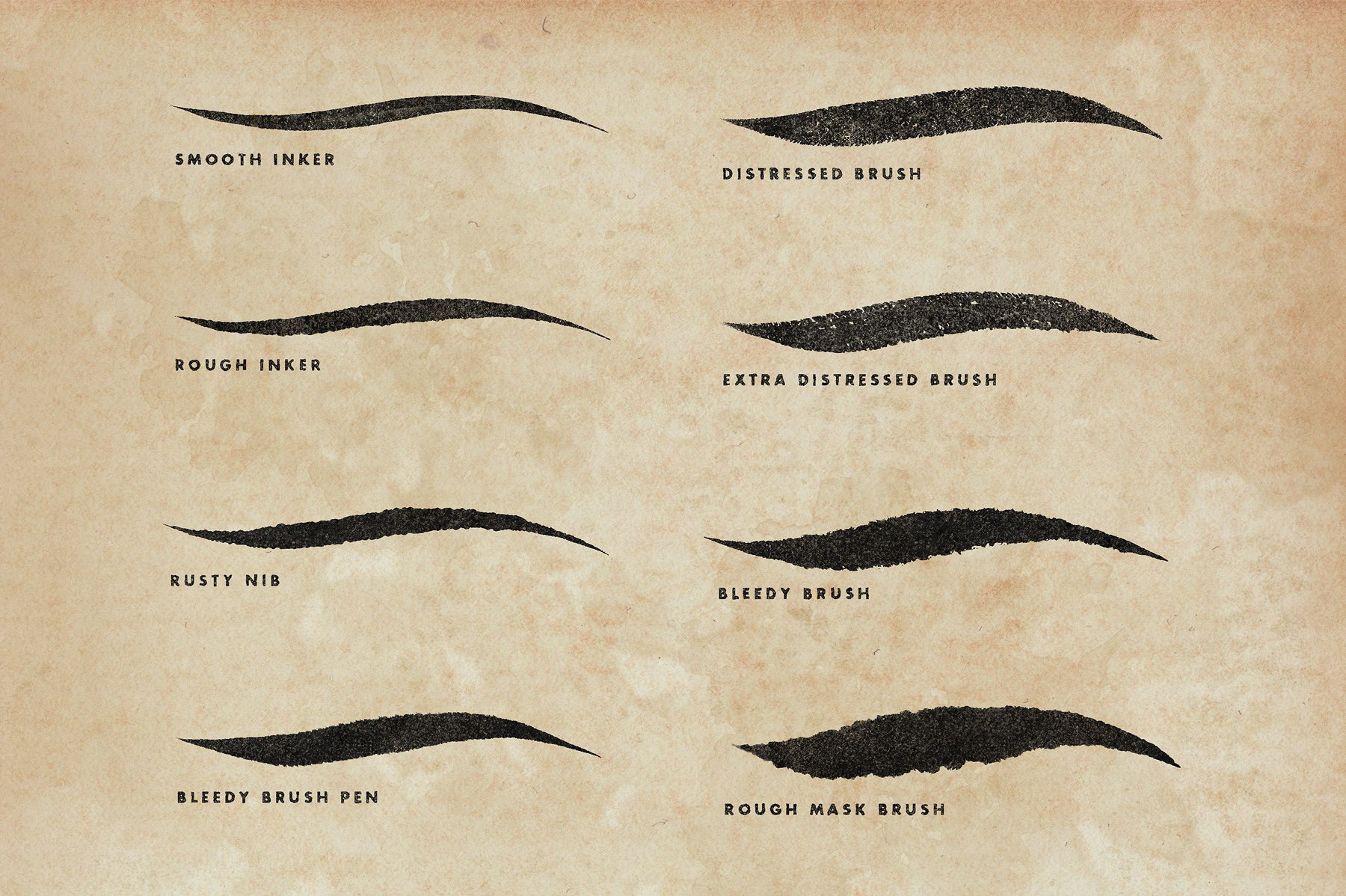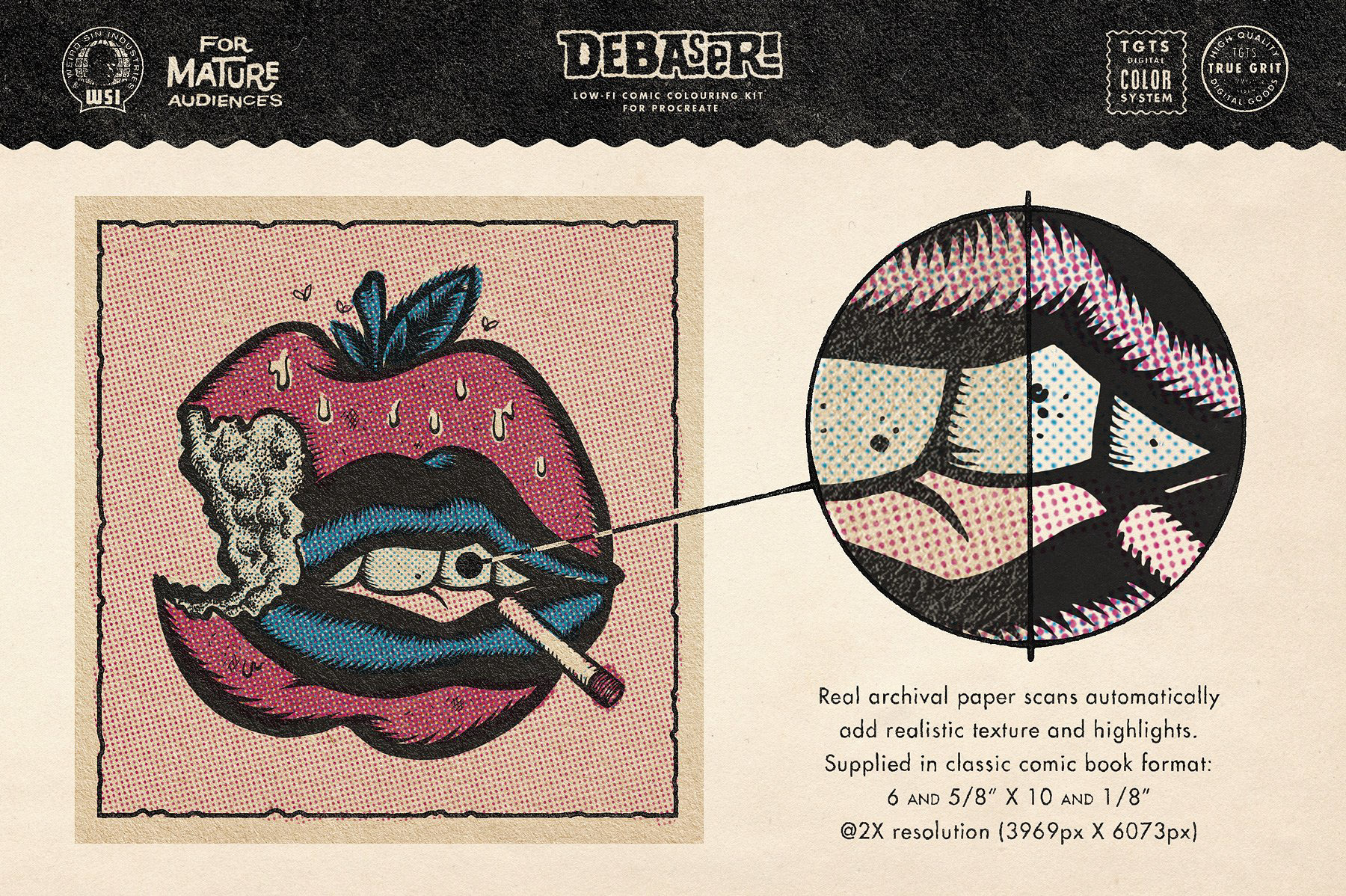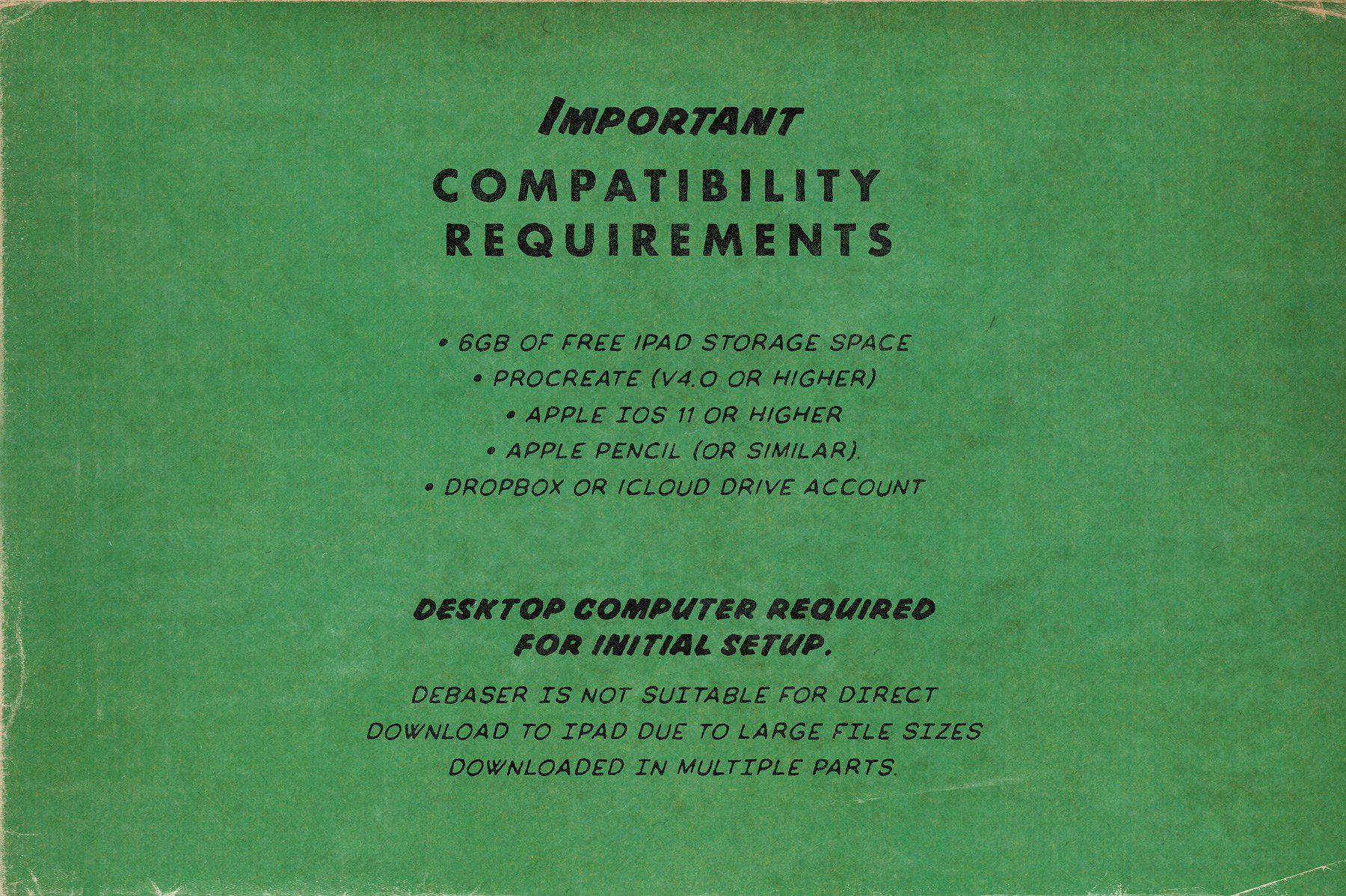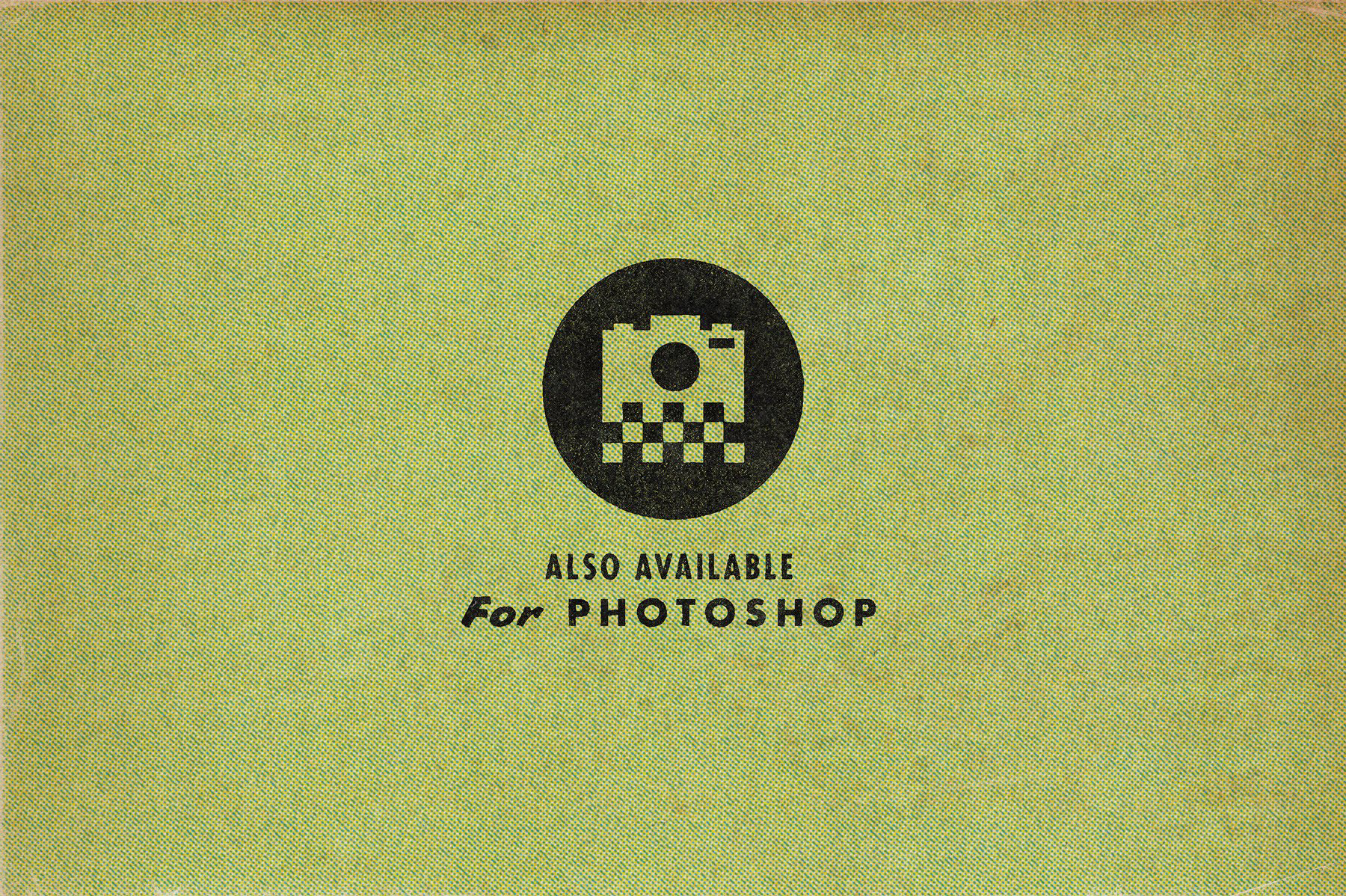 Developed in collaboration with talented designer, illustrator and low-brow comic fetishist Ryan Besch,

DEBASER

must be our favourite Signature Collection release to date.
Based on authentic pre-digital color formulas and line screen angles used during the Golden, Silver, Bronze and Dark Ages of comic book publishing, we've built a huge package of ready-to-use swatches, distressed inking brushes and paper texture templates complete with a streamlined process tutorial for applying them to your work.
Join us on a journey back to when brush and ink ruled the studio, the iPad was but a sweaty sci-fi fantasy and everyone smoked like it was a cure for cancer.
• All featured illustrations by Ryan Besch.
Pro-built in collaboration with Designer & Low-Brow Illustrator Ryan Besch.
Faithfully reproduces the aesthetic of pre-digital comic book printing based on real color formulas and line screen angles used between the late-1930's to early-1990's.
Paper texture templates and custom brushes automatically distress your keyline art as you draw.
Easy-to-use with detailed process tutorials included.
Built with archival textures and paper samples from vintage comics, graphic novels, pulp fiction books and ephemera.
1 x 125 color swatch library (in jpg format) based on pre-digital color formulas and print-production specifications. Lightly distressed for authentic results.
13 x archival paper and stain texture templates in classic comic book format (6 5/8" x 10 1/8") @2X resolution (3969px x 6073px).
8 x distressed inking brushes.
3 x reference color charts for the Golden, Silver/Bronze, and Dark ages of comic book publishing.
1 x quick-start installation guide to get you up and running A$AP.
1 x comprehensive written tutorial detailing every step of the process along with tricks and tips for authentically re-creating the low-fi aesthetic of vintage comic book printing.
1 x paper texture cheat sheet.
SOFTWARE: Procreate (4.0+), Apple iOS (11+).
HARDWARE: iPad Pro + Apple Pencil (or similar).
STORAGE: 6GB of available iPad Storage.
OPTIONAL: Dropbox or iCloud Drive Account
DESKTOP COMPUTER REQUIRED FOR INITIAL SETUP:
Debaser is not suitable for direct download to iPad due to large file sizes (5.2gb total) downloaded in multiple parts. Due to Creative Market's 4gb download limit you will be re-directed to download your files from our secure server.