Powering the Future of Food
We're building a community of entrepreneurs, industry experts and investors to fix food, now and for the future. Food Labs offers two programming tracks - Food Labs Membership and the Food Labs Accelerator.
Food Labs is a workspace and global platform dedicated to startups impacting the future of food. We support early-stage innovators across the food ecosystem, including companies working in AI, robotics, kitchen appliances, supply chain, ag tech, distribution software, consumer goods, hospitality, and beyond.
To propel the We Company's global commitment to sustainability, WeWork Food Labs will invest over $1M in food and agriculture startups through the Food Labs Accelerator. This program focuses on critical issues within the food industry, advancing solutions in an expedited timeline.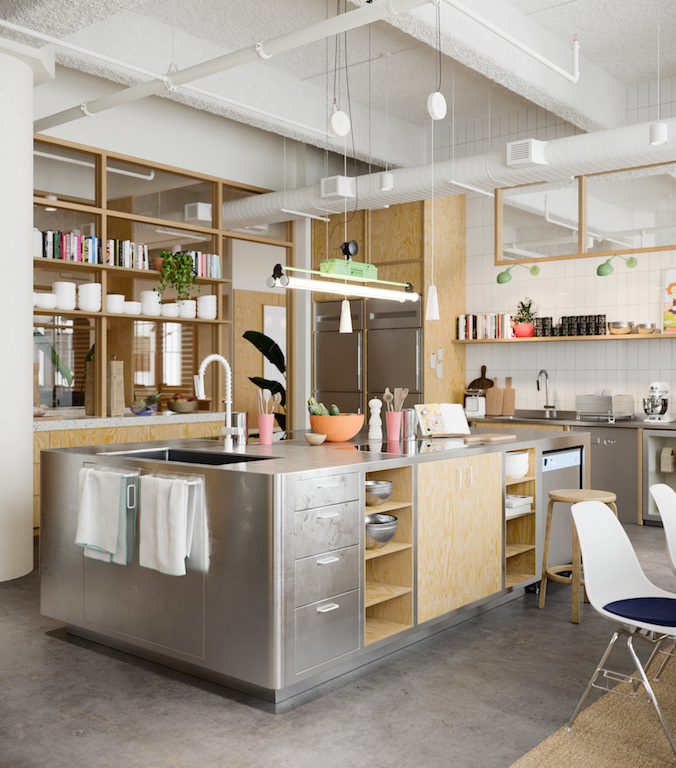 • Hot Desks, Dedicated Desks, & Private Offices
• Conference Rooms & Phone Booths
• R&D Kitchen, Pantry & Storage
• Merchandising Showcase & Tasting Table
• Event Space, Podcast & Photo Studios
• Urban Agriculture R&D Space
Programming & Resources
• Dedicated Labs Manager
• Weekly Workshops & Events
• Pitch Competitions & Demo Days
• Distribution Opportunities
• WeWork Labs' Global Expert Network
• Industry Partners & Resources