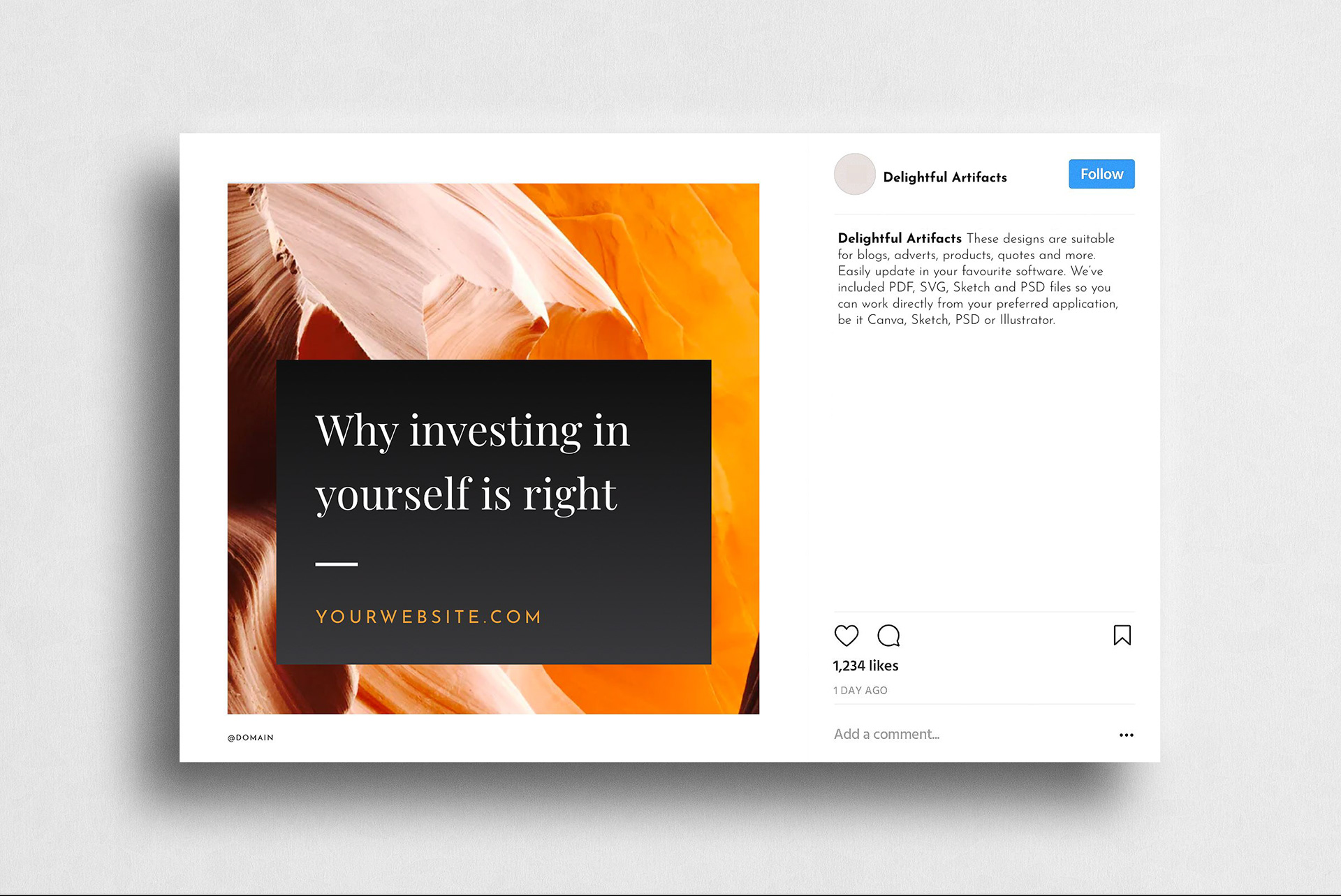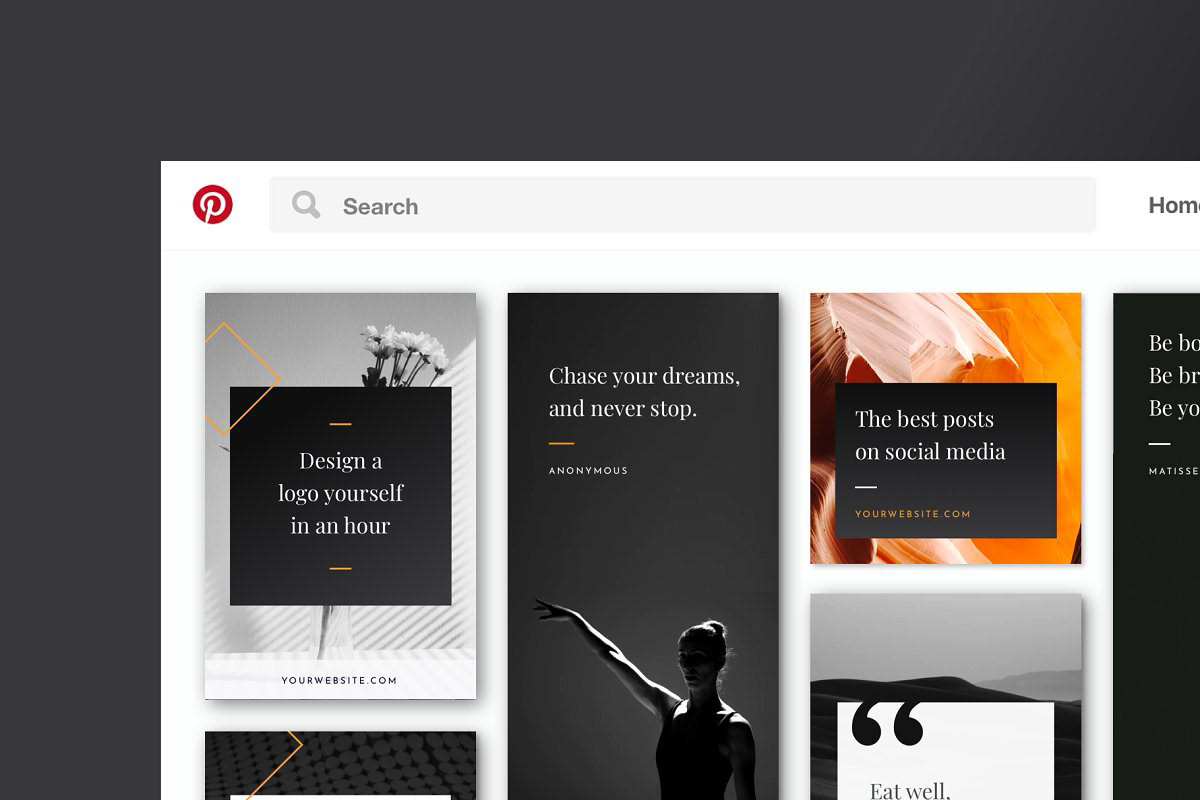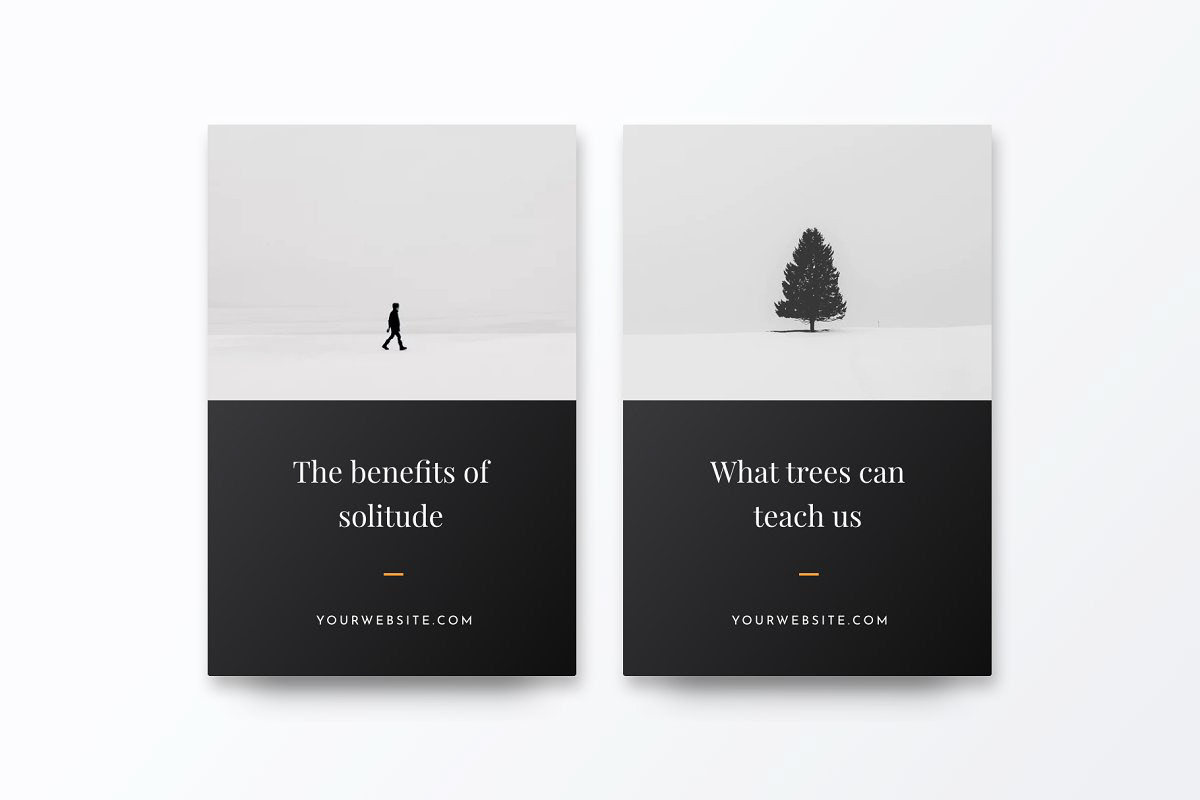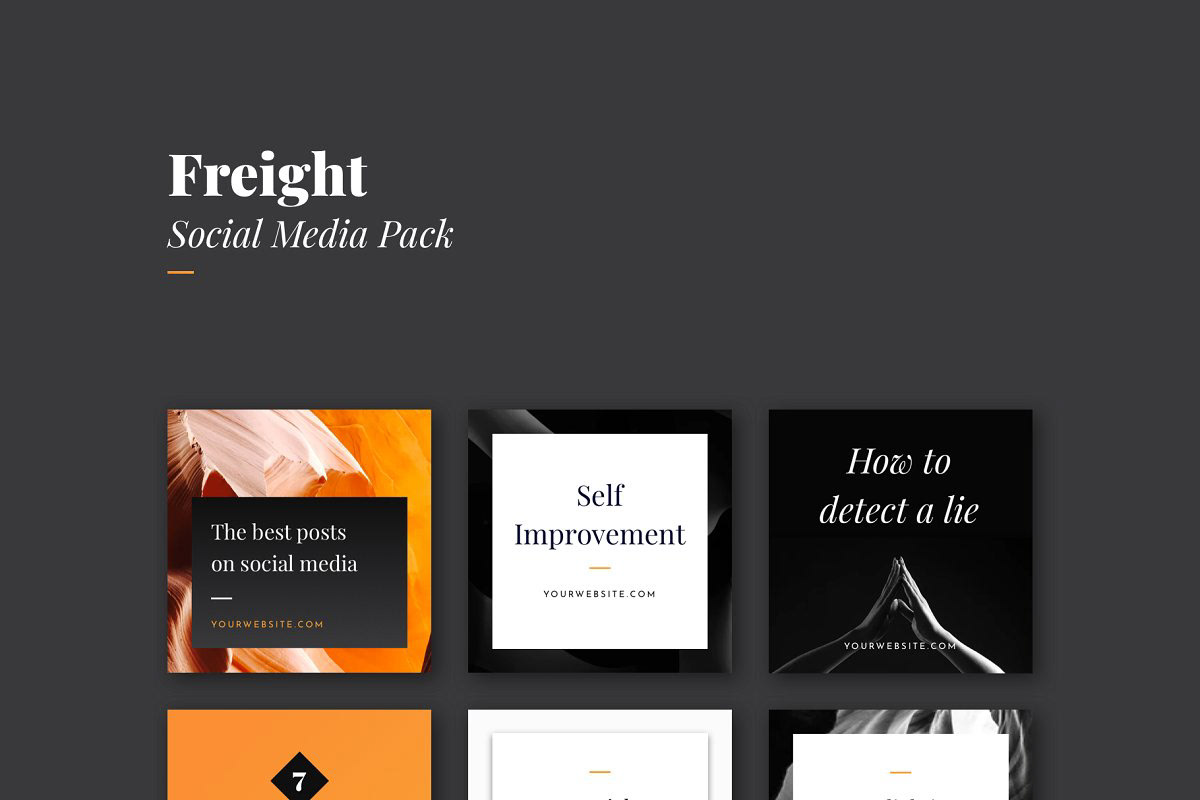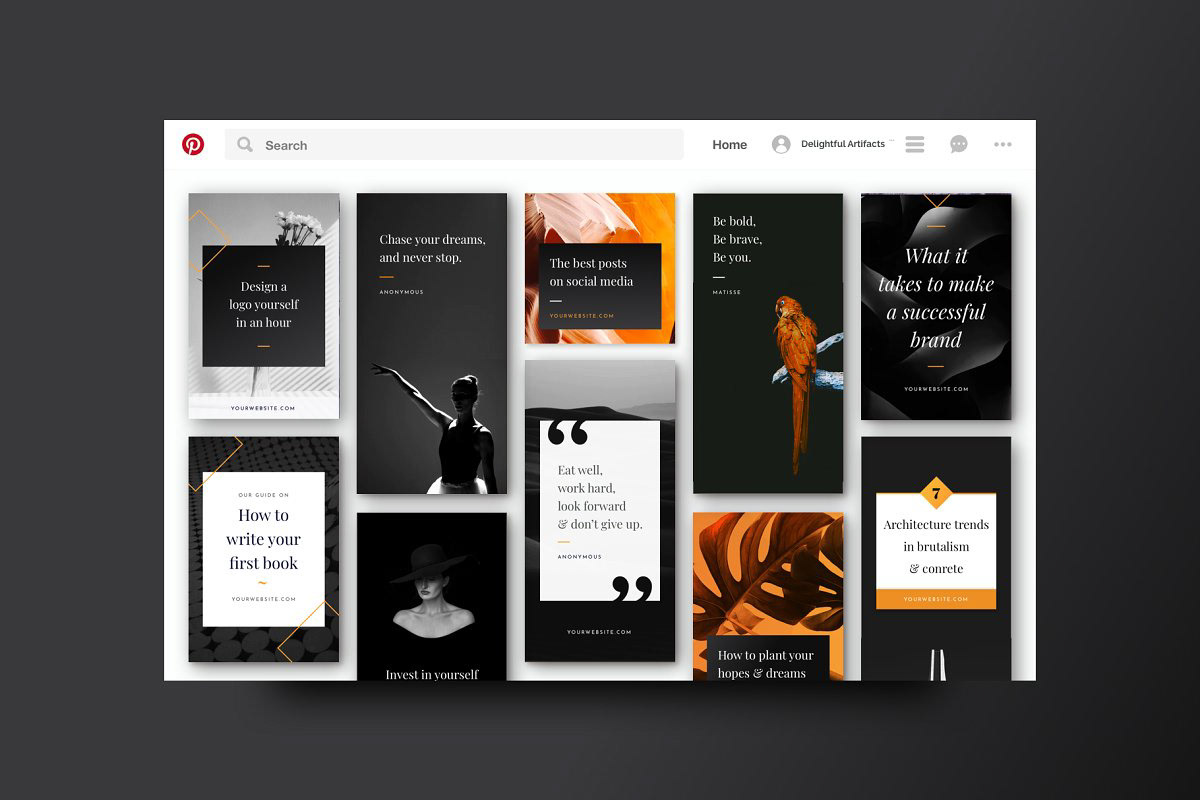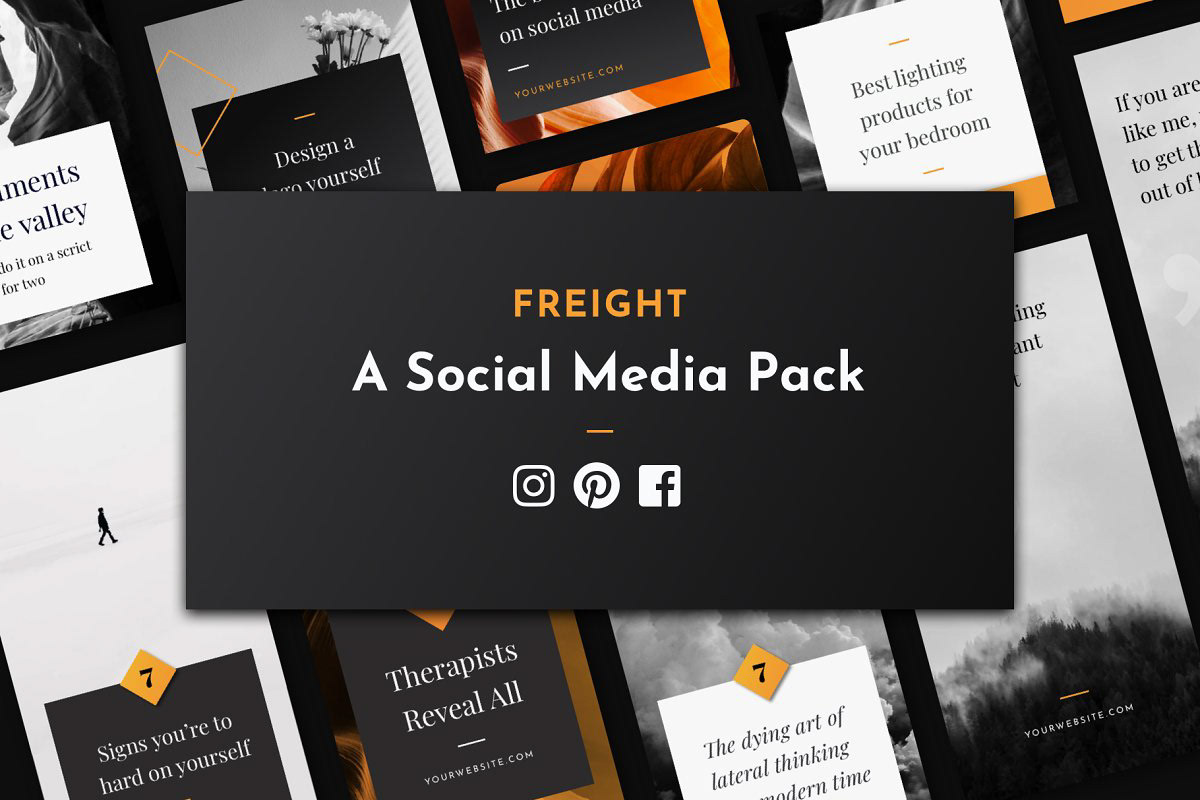 Struggling to make posts that look good? 
gling to make posts that look good?Stand out from the feed with these elegantly designed social media templates. 32 high-resolution templates optimised and ready for Instagram, Facebook, Pinterest & blogs
Designs that balance, strong typography, a clean consistent aesthetic and strategic layouts for effective visual communication. We've studied the most successful social media posts and intentionally designed around principles that will get you more traffic.
These designs are suitable for blogs, adverts, products, quotes and more. Easily update in your favourite software. We've included PDF, SVG, Sketch and PSD files so you can work directly from your preferred application, be it Canva, Sketch, PSD or Illustrator.
32 high-resolution templates
Completely customizable – change the fonts, colours, images and layouts to suit you.
The fonts used are free to use for personal and commercial projects, we've included the download links in the instructions.
A detailed guide on how to use and edit the designs lets you get the most out of your pack
These pins come in the three most essential aspect ratios for social media posts 1:1, 2:3, 2:1.
 It's a great website with top quality free imagery. I can even share a link to the collection of the photographs I used if you drop me a message. Please be aware that because of license restrictions all used images are not included in this download.
If you'd like to get in touch add a comment below or drop a direct me a message: whether you need more information about something in this template, you're looking for a specific product or you'd like to talk about the virtues of Stoicism, I'm here.