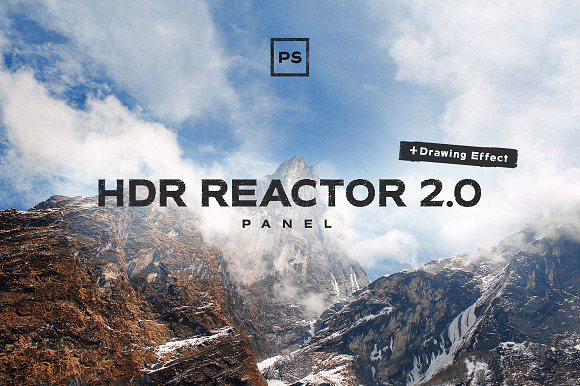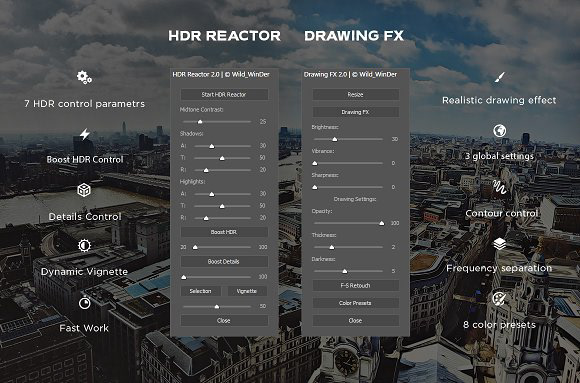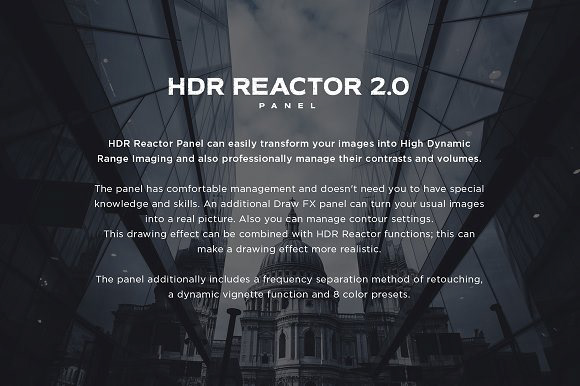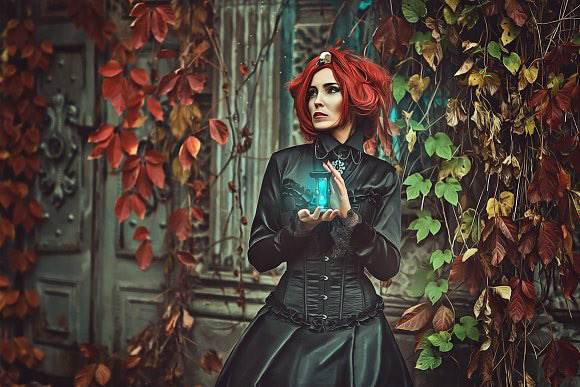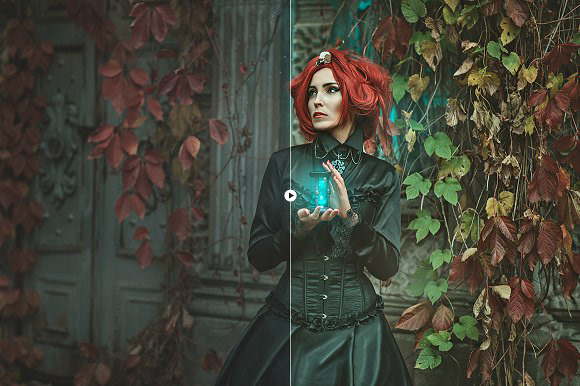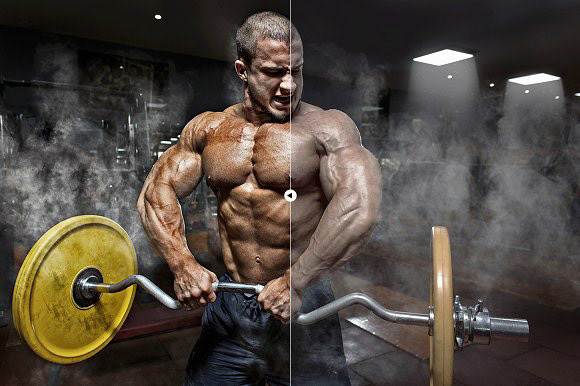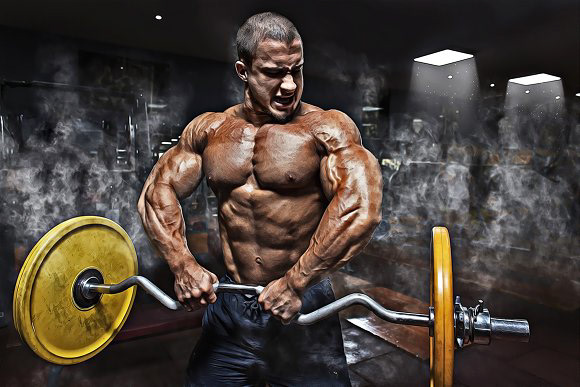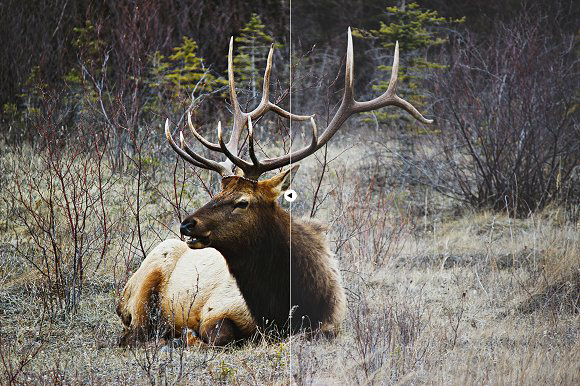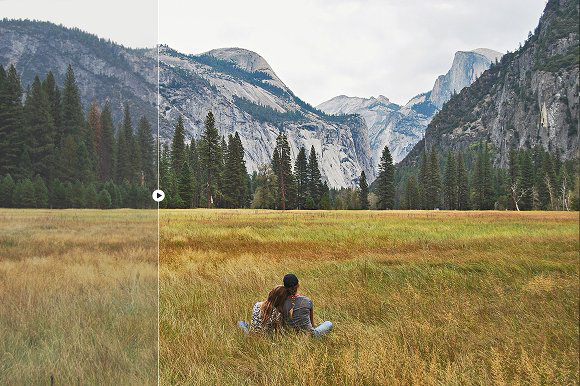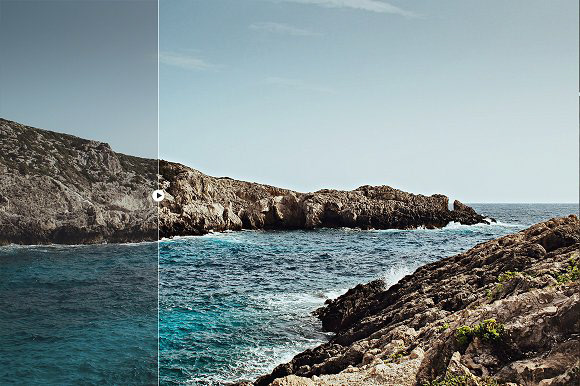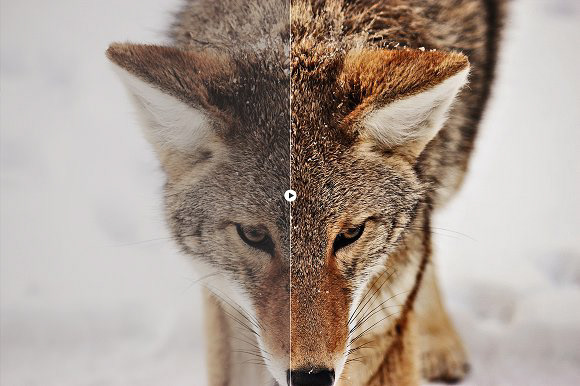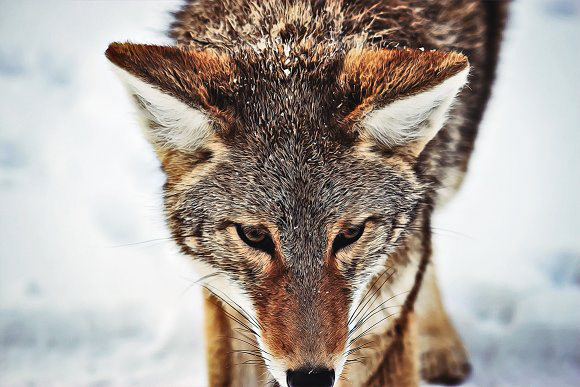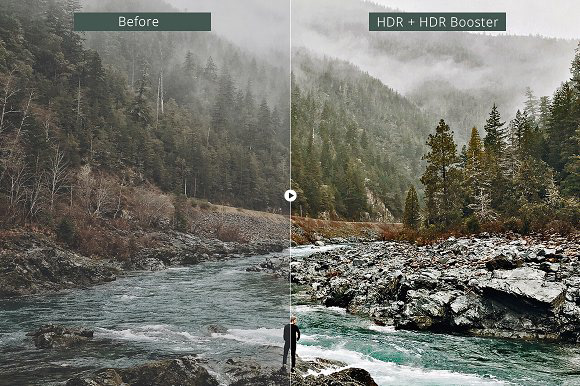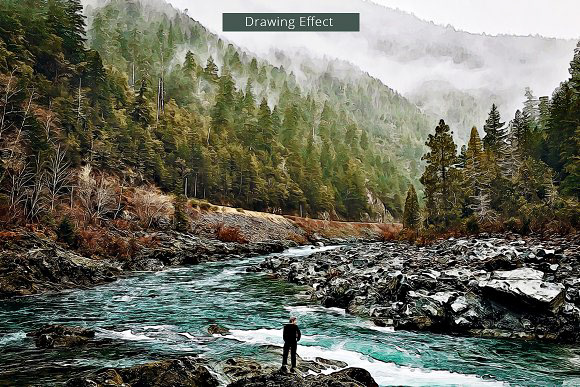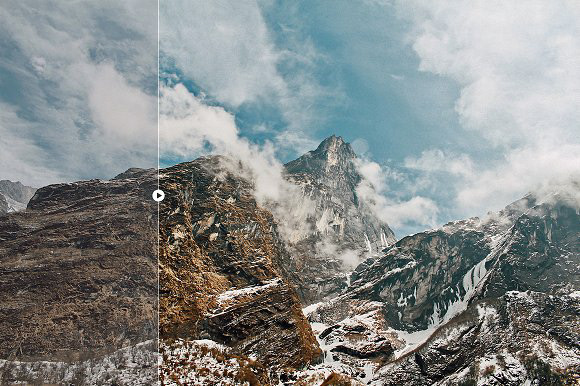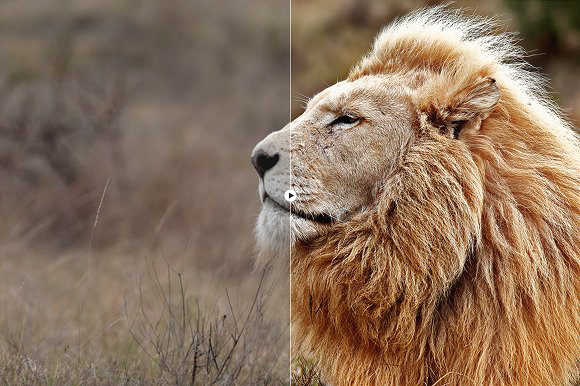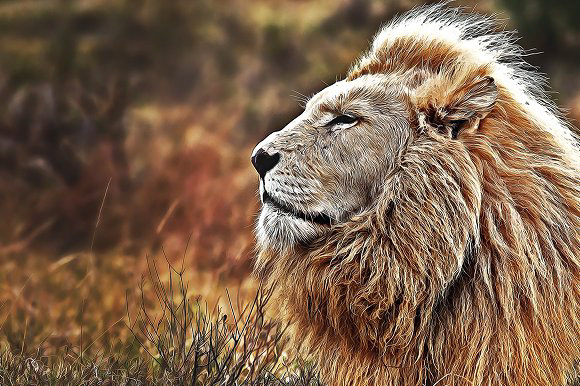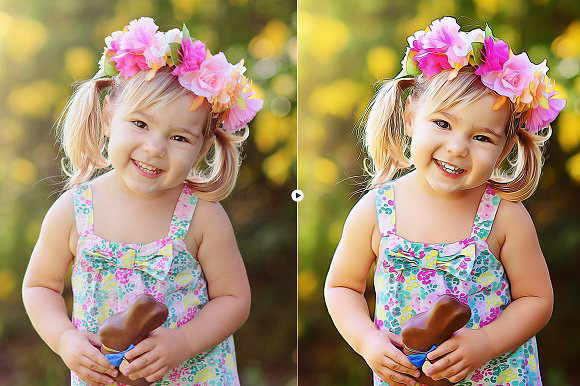 HDR Reactor Panel can easily transform your images into High Dynamic Range Imaging and also professionally manage their contrasts and volumes. The panel has comfortable management and doesn't need you to have special knowledge and skills.
An additional Draw FX panel can turn your usual images into a real picture. Also, you can manage contour settings. This drawing effect can be combined with HDR Reactor functions; this can make a drawing effect more realistic.
The panel additionally includes a frequency separation method of retouching, a dynamic vignette function and 8 color presets.