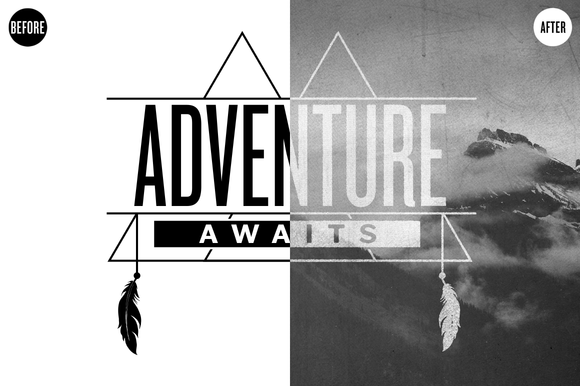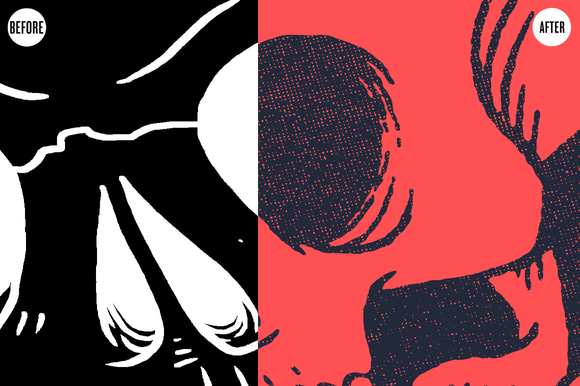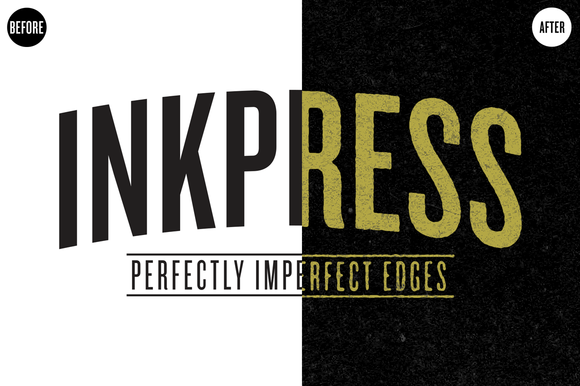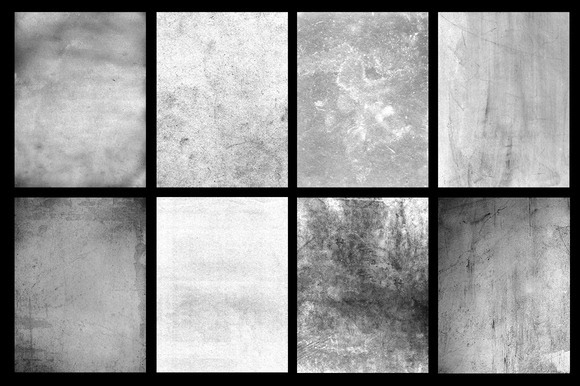 THE EASIEST way to create stunning, organic vintage edges in your designs. Mimics the look of hand-drawing or printing press edges! This works at any size!
Just start with a black image or text of your choice, and let INKPRESS give you a beautiful vintage dream in return. The output from this action is a black isolated vintage image which you can apply different colors and textures to easily.
ALSO INCLUDED are my HALFTONE TEXTURES VOL. 1 -- 8 high resolution halftone textures as easy to use png files.
Want to see how easy it is to implement and get the most diverse options? Every output is unique! You can tweak each of your designs, no matter how big or small.