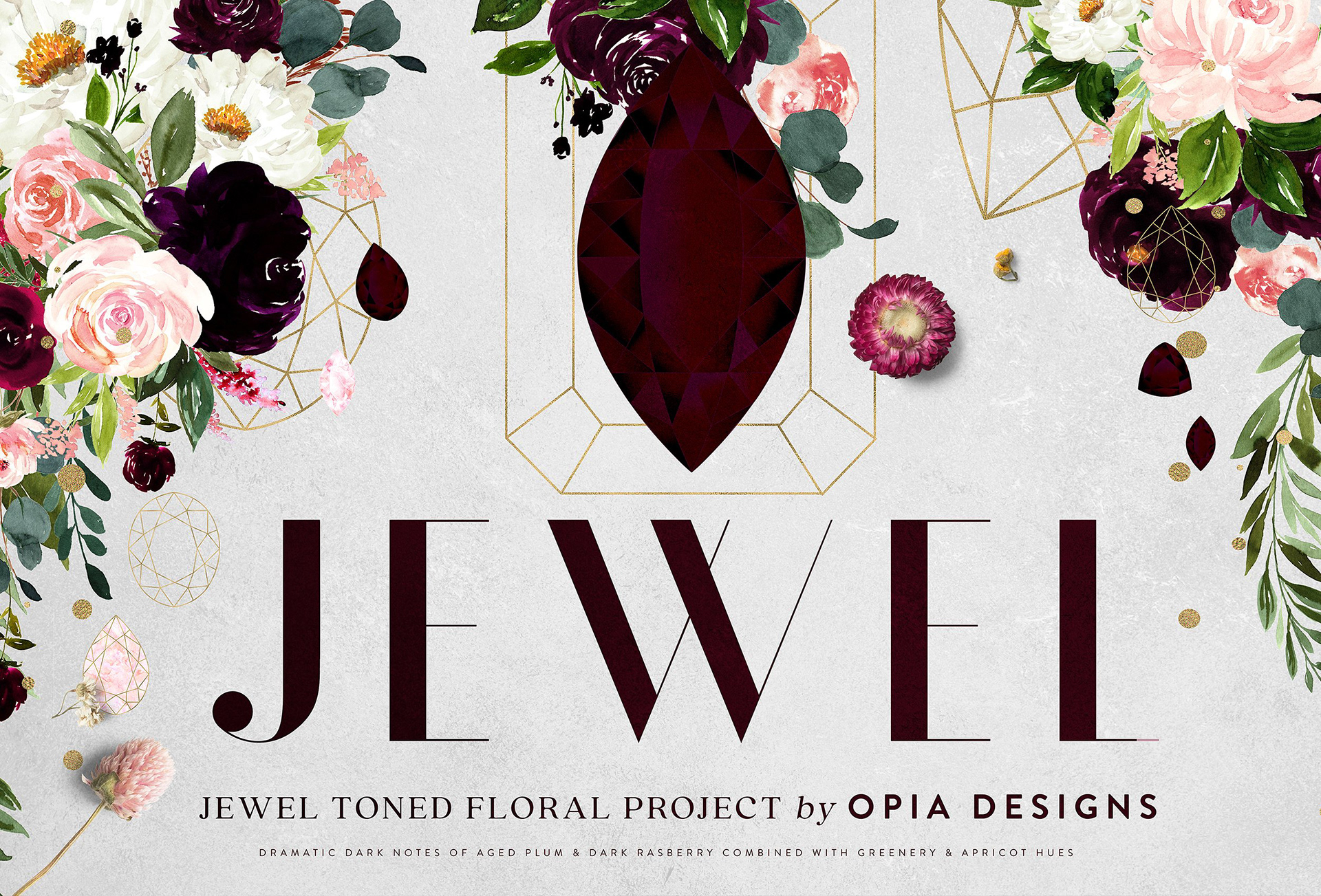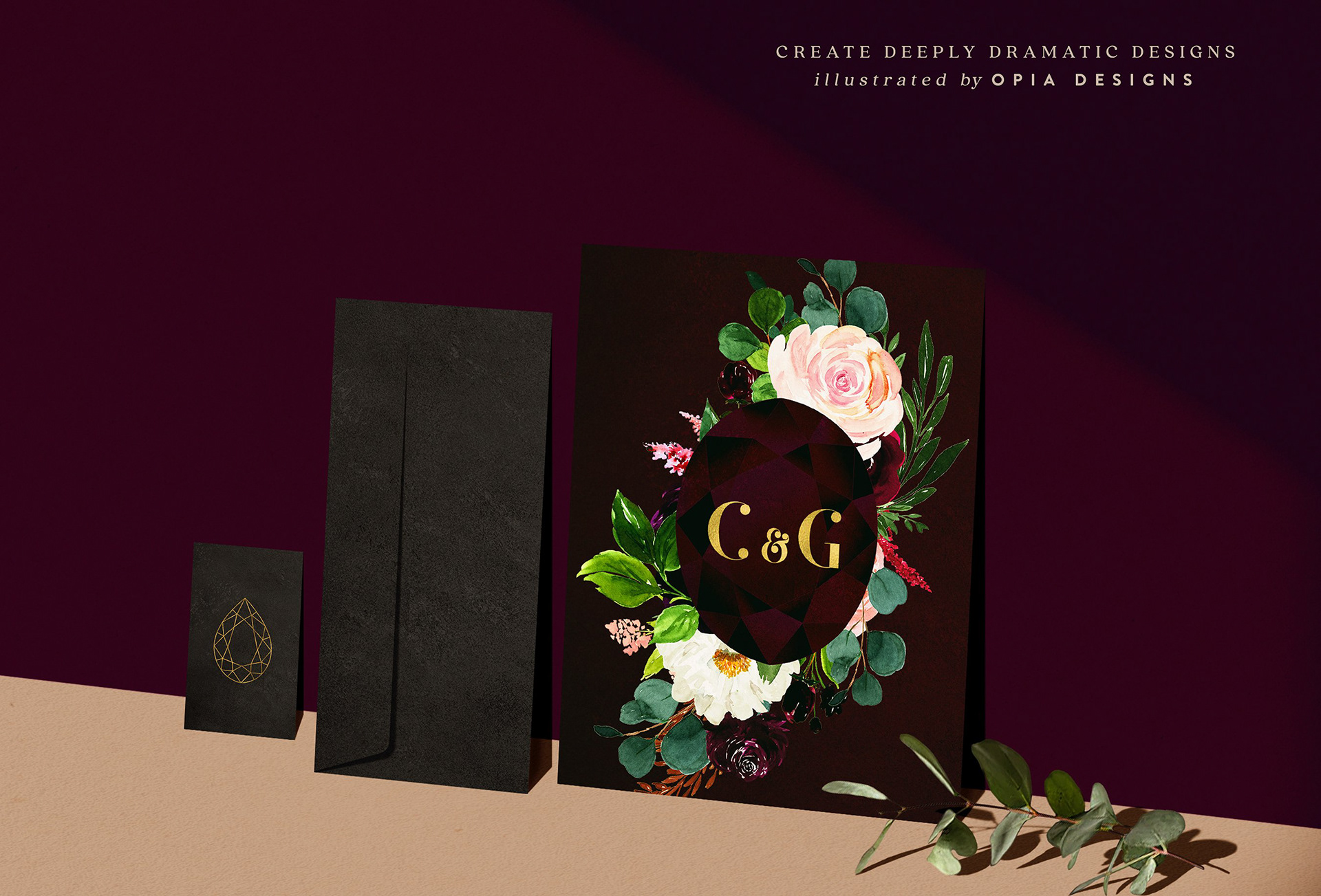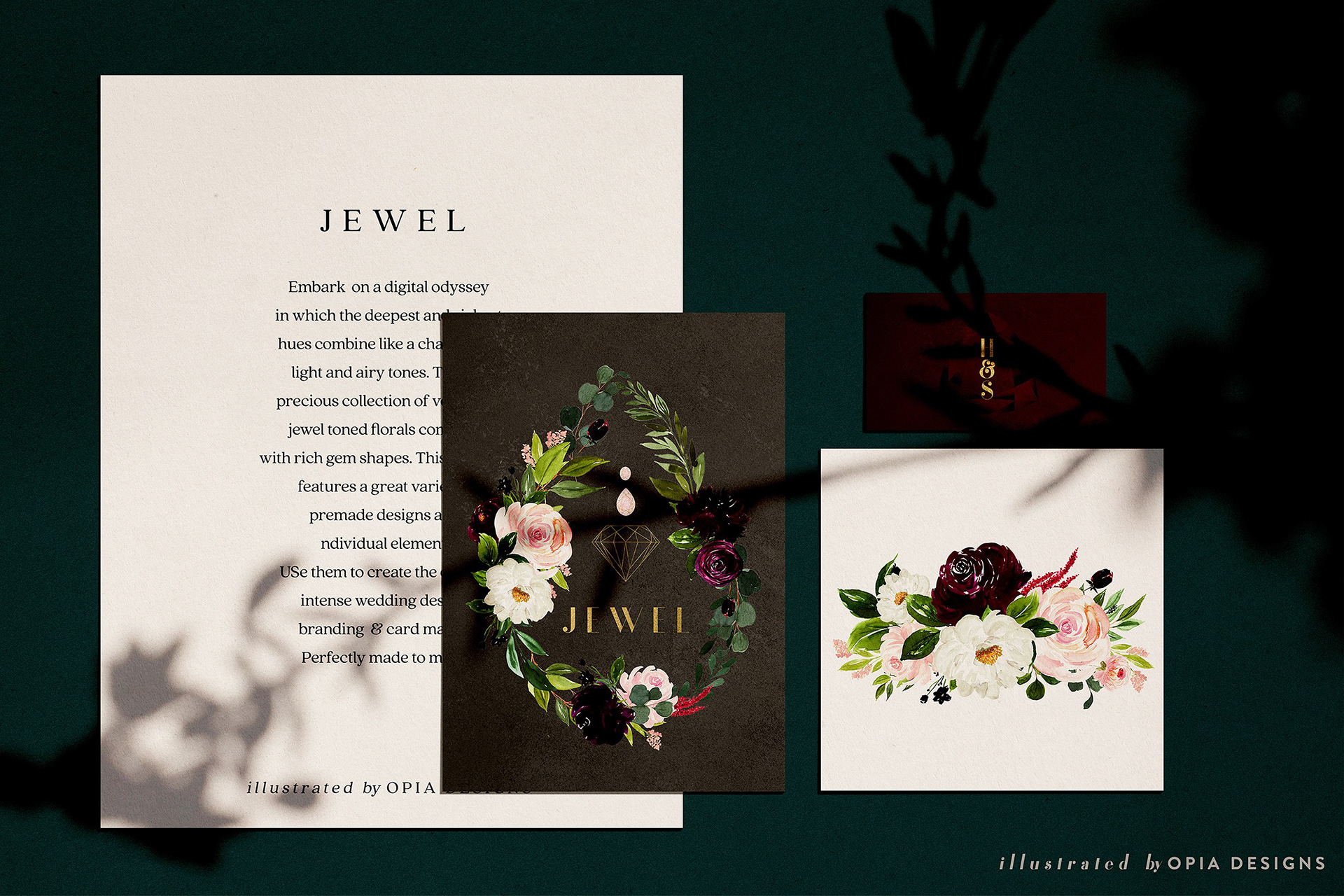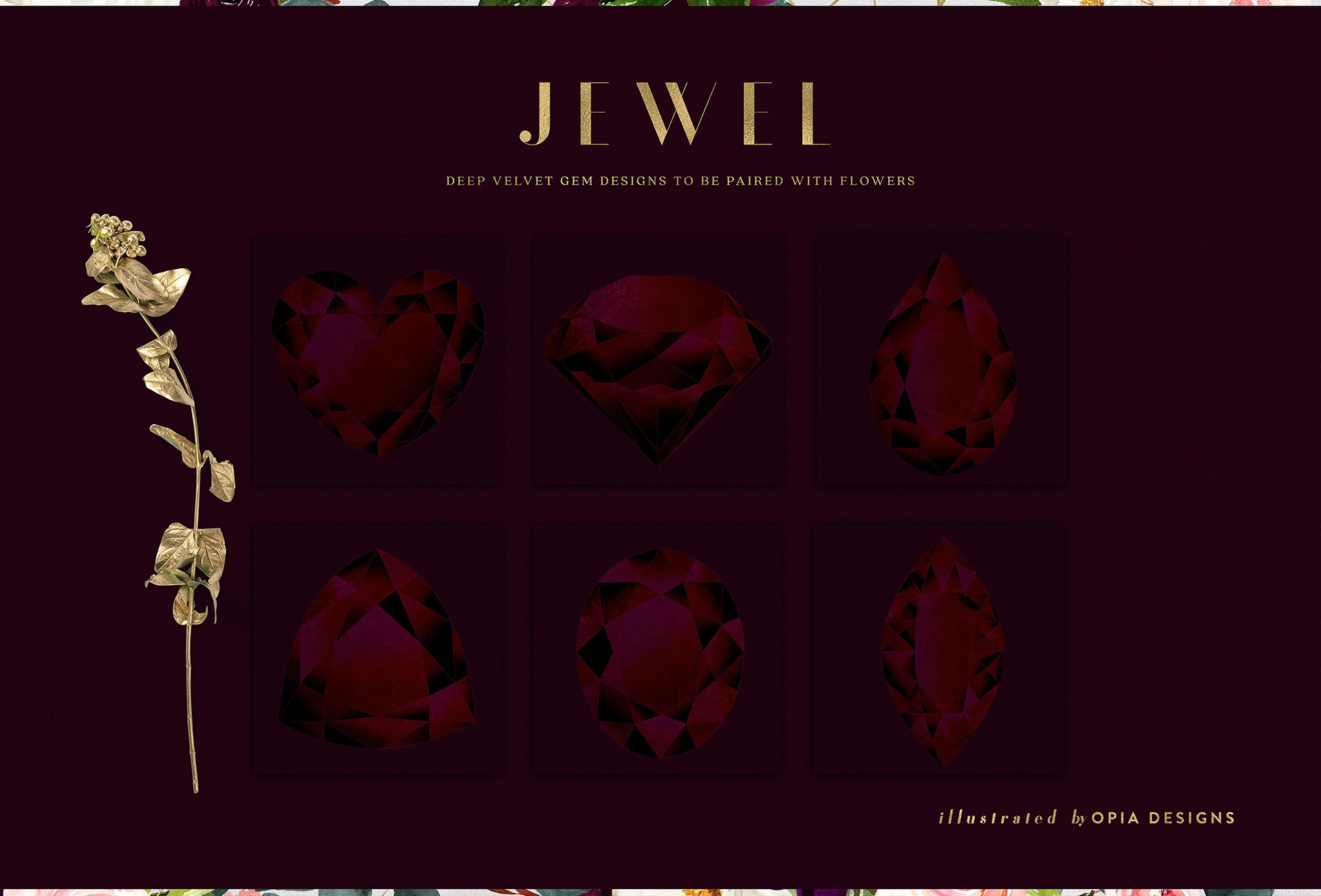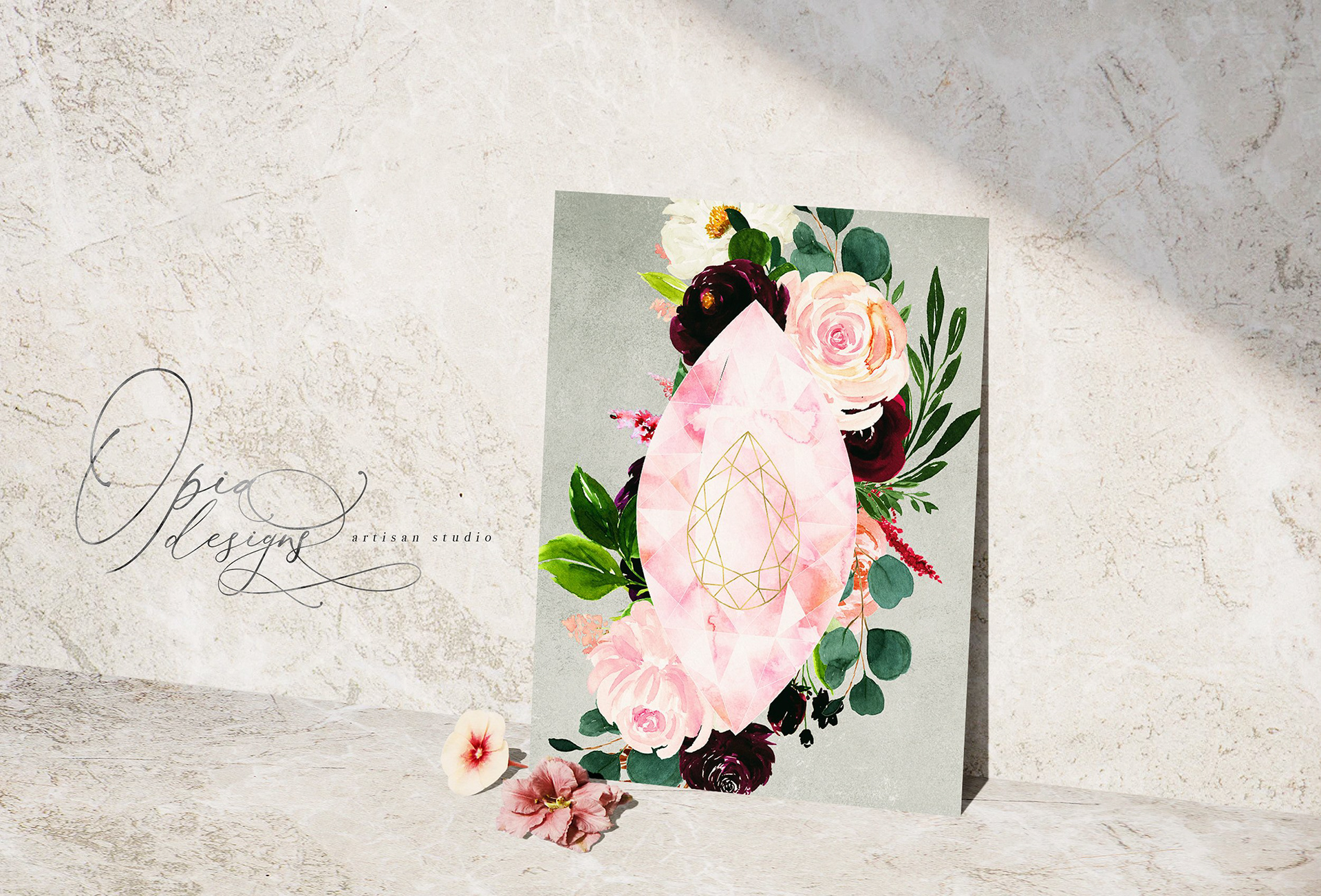 Say hello to an intense graphic project made out of the antagony of light and darkness, goth and splendour. This collection is here to bring a very precious yet airy look to your designs. Essentially romantic and moody, this collection features the pairing of precious jewel shapes with jewel hued florals. 
A floral burst of opposite emotions.
39 individual floral elements
6 full gems in blush
6 full gems in dark raspberry
25 geometric gem shapes filled in or just line
15 gem designs with florals
9 backgrounds
13 floral bouquets
7 premade wreaths
Alphabet A-Z
The Alphabet contains PSD files as well, all the other graphics come in PNG transparent background except the backgrounds which come as Jpeg.
Enjoy and thanks a bunch for stopping by!