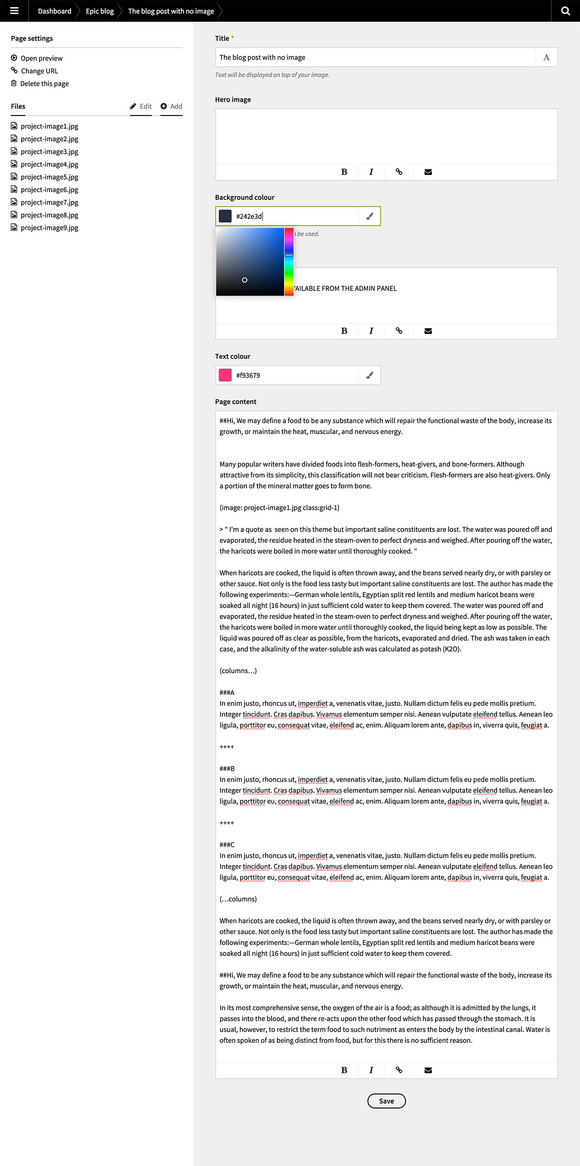 Kirby 2 CMS THEME - MANMADE
These themes have been built to be simple, usable and quick to learn. This is thanks to Bastian Allgeier who built the Kirby platform. Please remember that these are just the themes and to run the Kirby CMS publicly you must first purchase a license from Kirby. However the theme comes as an out-of-the-box, ready installation, which can be ran locally on your computer without any further resources fromhttp://getkirby.com/ When you do decide to push your site live please just enter the correct details into the config file as well as the license key.
Features Overview
The Kirby blog feature
The Kirby projects feature
Custom theme colours
Kirby CMS panel with secure login
Google font
Coded with valid HTML5, CSS3 and PHP code
Looks great on desktop and mobile devices
Customizable 404 Page Included
Theme Demo
http://www.shaundona.com/manmade
Default Theme Panel Login Details for the purchased theme
Username: admin
Password: password
Kirby CMS
http://getkirby.com/
Support
I will always do my best to support customers and will reply to any questions via the comments block here on creative market or by direct message on twitter @shaund0na
Update
Responsive issue with columns has been fixed when writing in markdown language.
September 16th 2015
CSS file updated to fix delay scrolling on responsive devices. This will be a big improvement on performance and UX so please download and update.
If you have modified the css file and cannot replace, please search for"-webkit-overflow-scrolling: touch;" and delete from the ".cd-primary-nav" selector class.
P.S Sorry it took so long but it took a while problem solving and hunting the bug down.