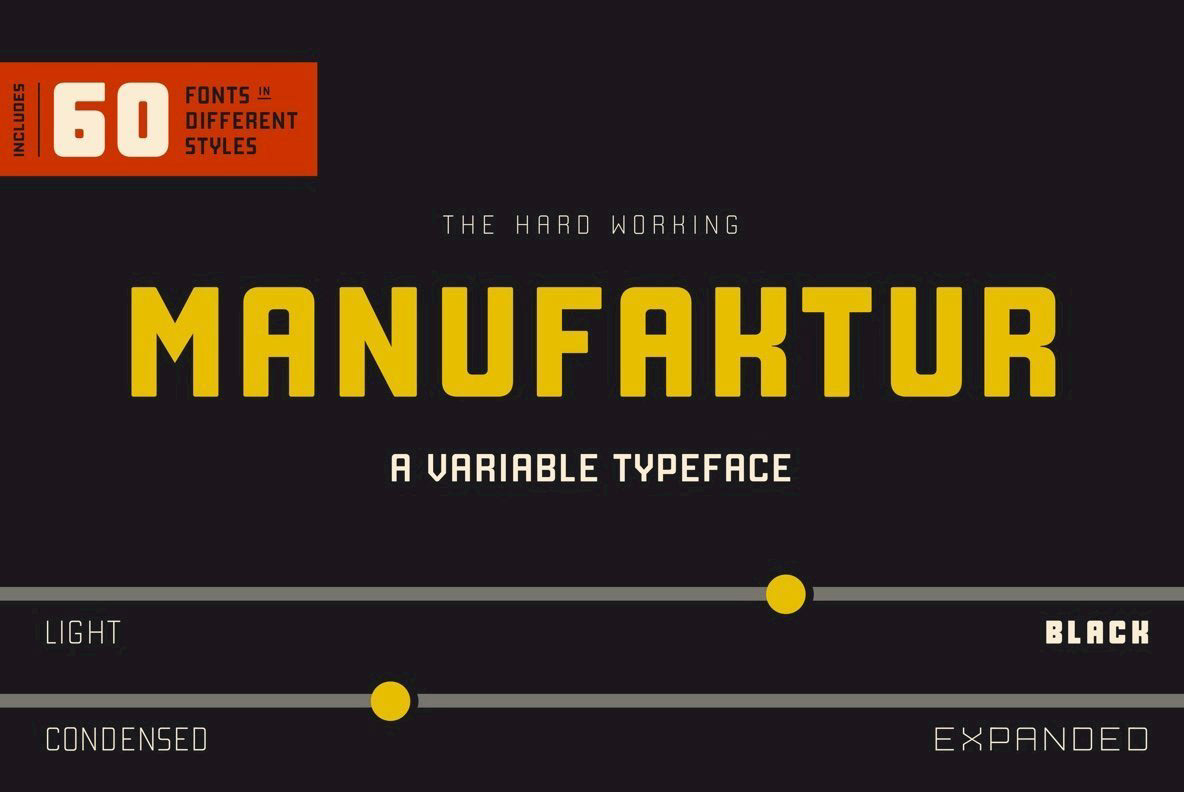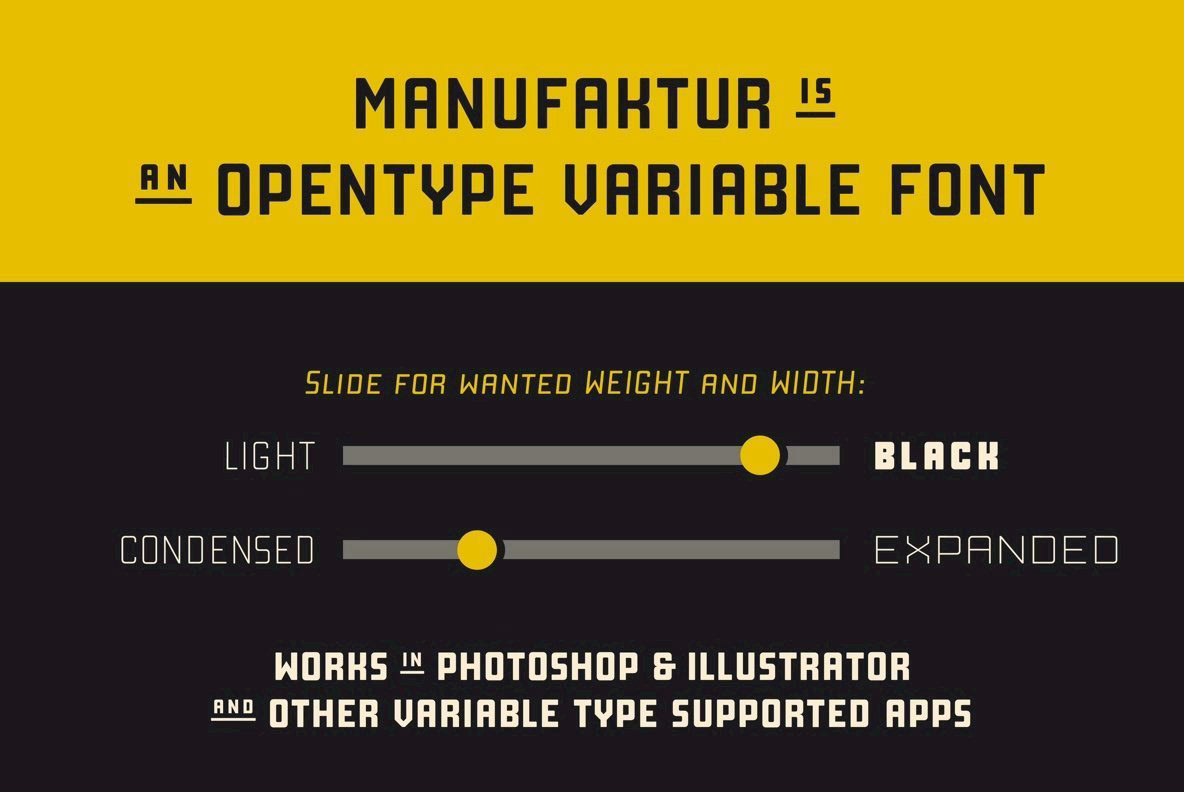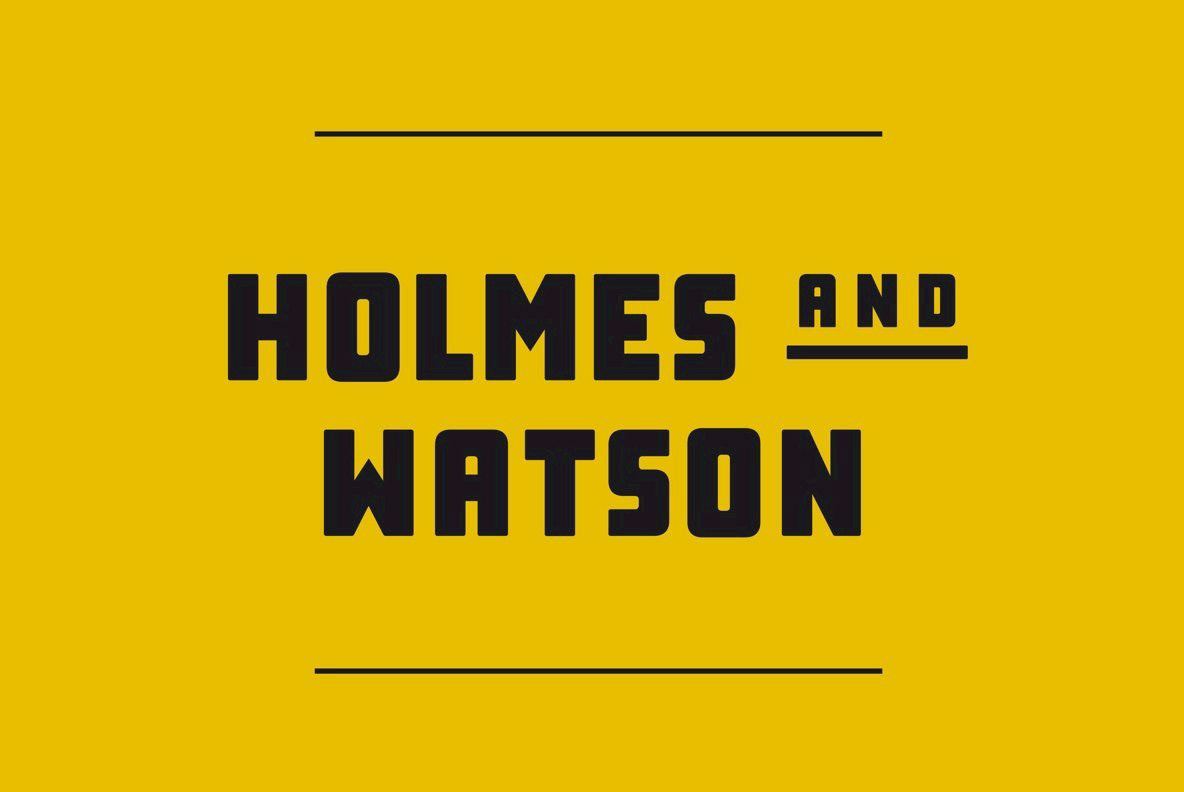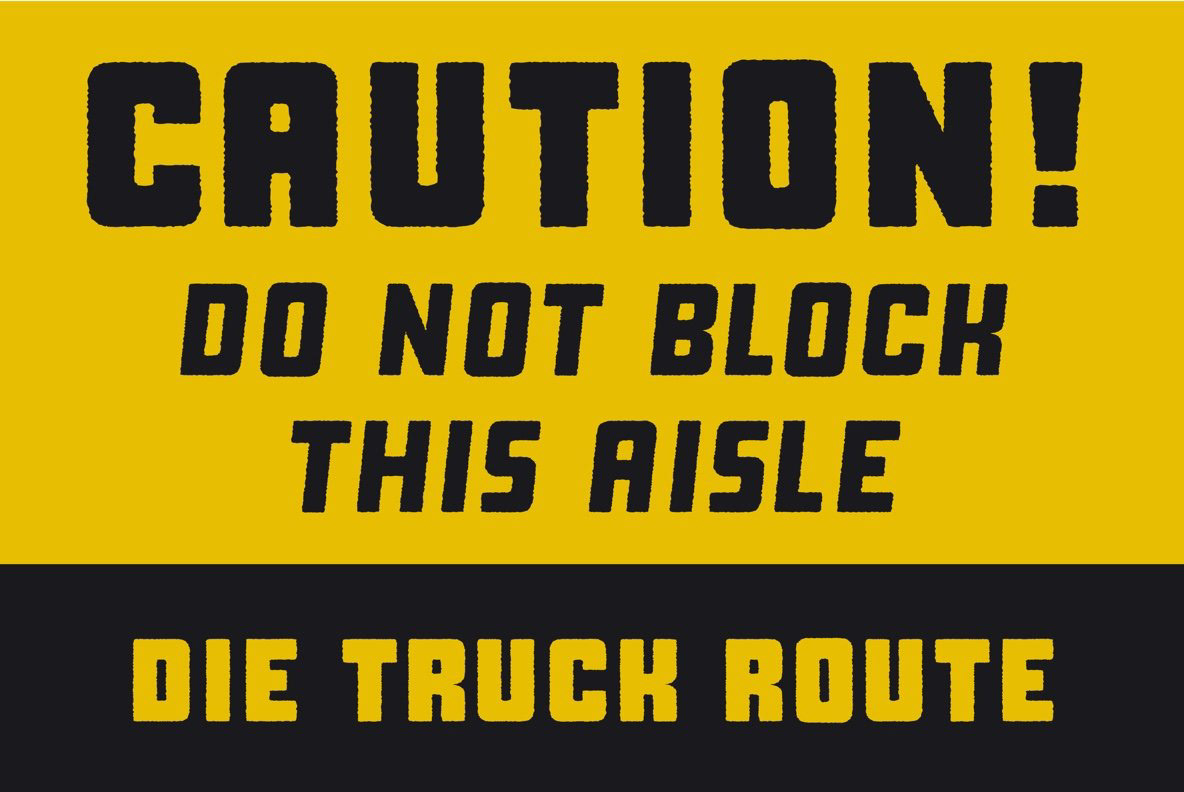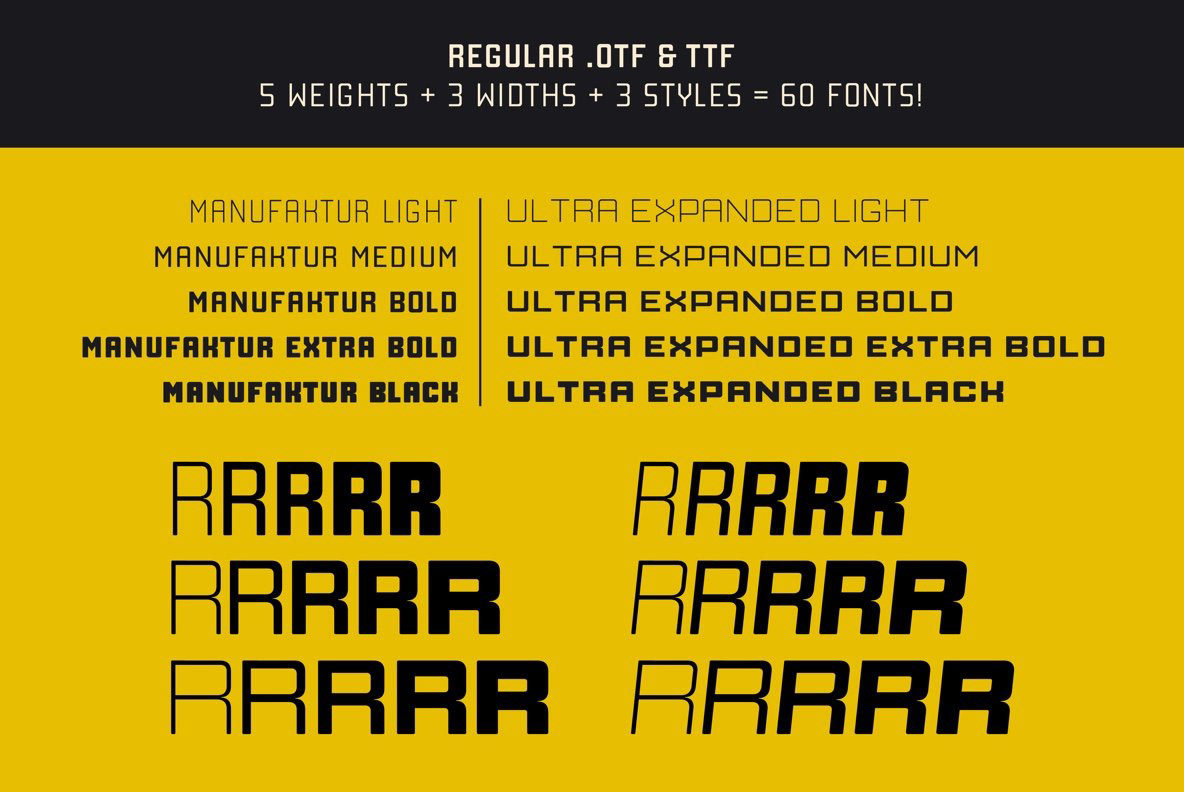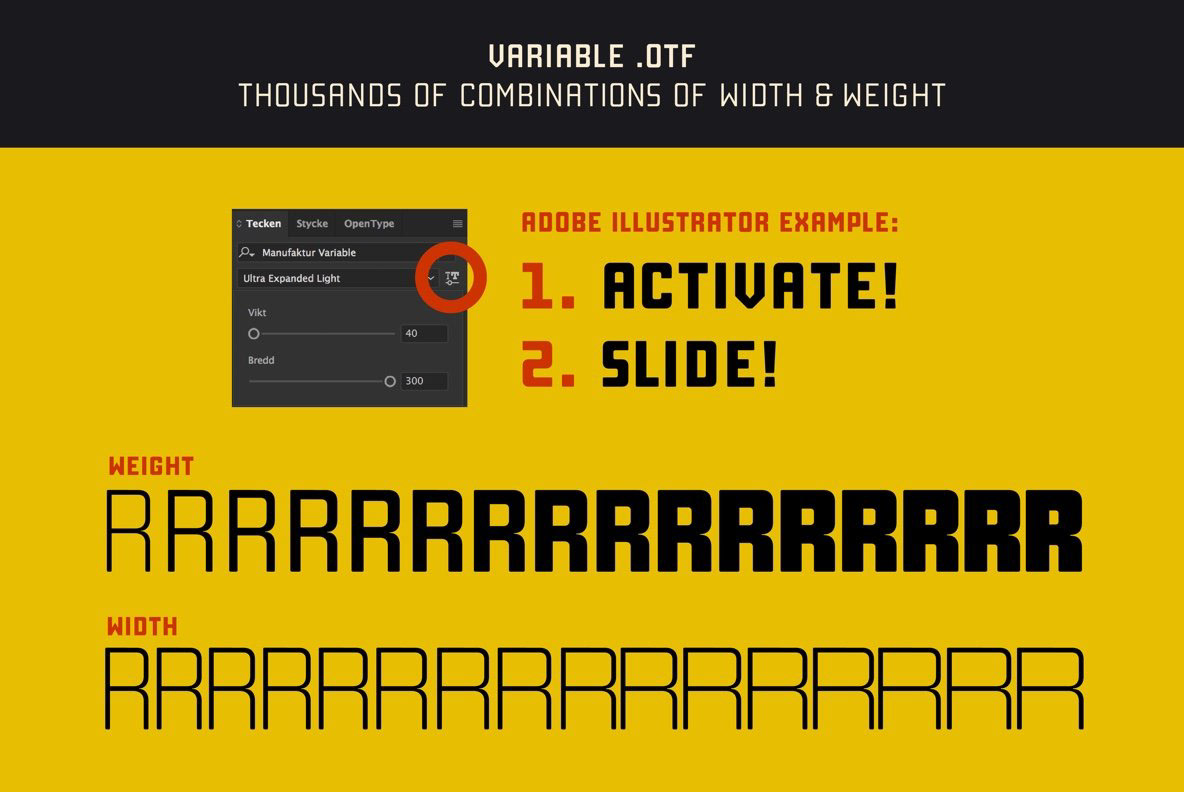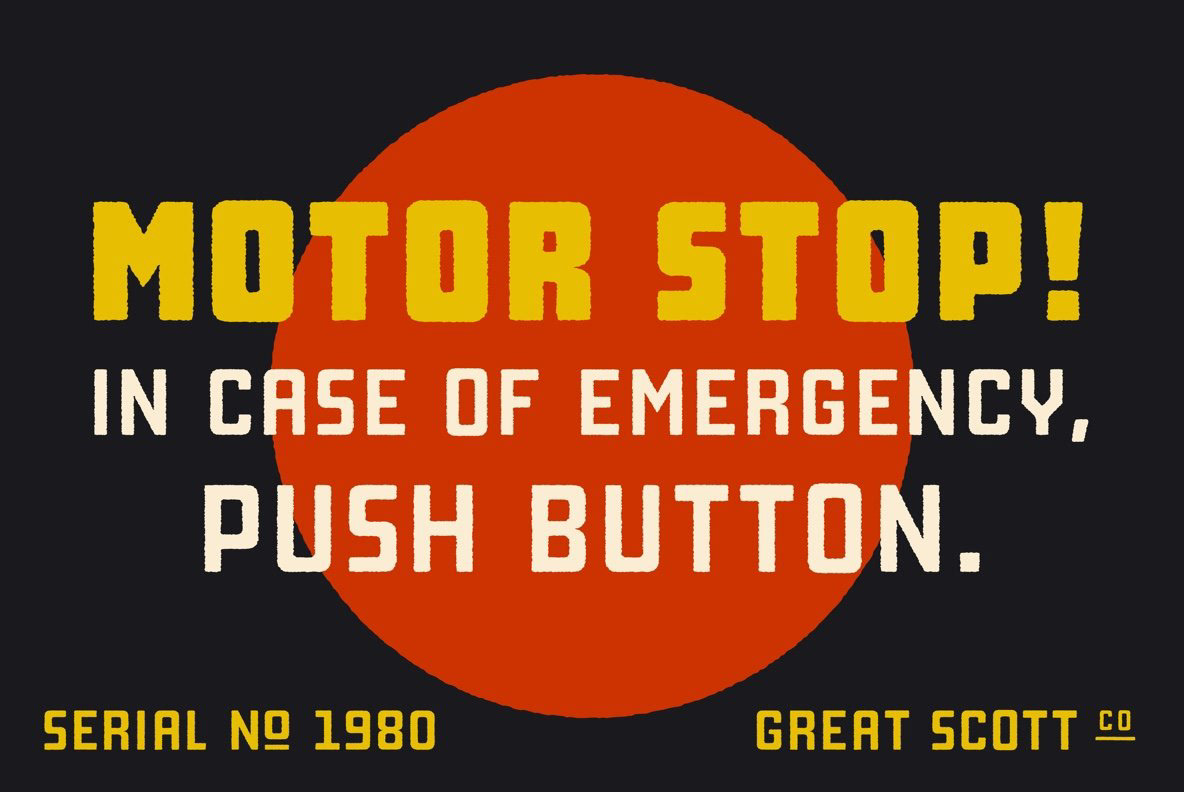 MANUFAKTUR - a hard at work and utilitarian typeface. A typeface influenced by an old iron cast sign on an old Swedish industrial machine. The simple curves of the characters suited well for an 21st century update and the new and modern MANUFAKTUR is now a variable typeface with thousands of combinations of width and weight.

With an OpenType-enabled app - or your website - you can control the width and weight of the typeface via a slider or with code.

This hardworking sans serif is perfect for display use, signage, poster, prints, editorial use, branding, logos, magazines, films and lots more.

The variable weight and width makes MANUFAKTUR very versatile and flexible.

If variable fonts isn't your bag MANUFAKTUR also comes in OTF, TTF and web fonts.

The MANUFAKTUR with family consists of 60 fonts:
- 5 weights - (Light, Medium, Bold, Extra Bold & Black)
- 3 widths - (Normal, Expanded & Ultra Expanded)
- 3 styles - (Normal, Italic, Rough)

With 670+ glyphs MANUFAKTUR supports basic, Western European, Central European and South Eastern European languages.