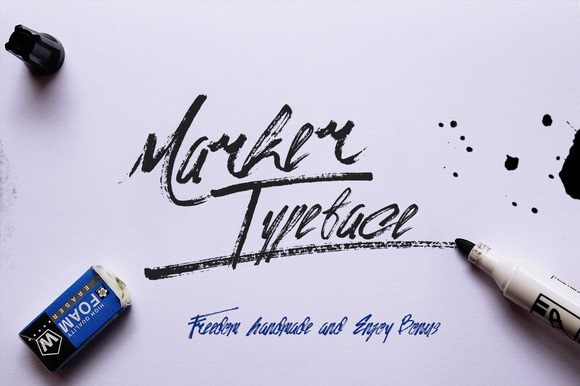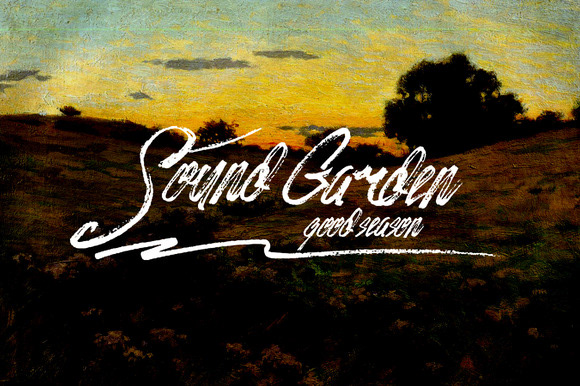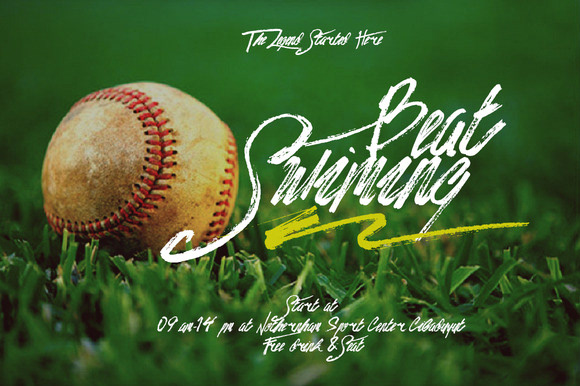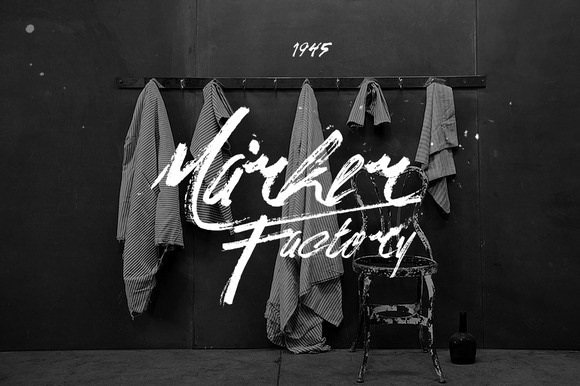 Marker Typeface was inspired from Permanent markers are nearly exhausted, with manual hand drawn to make a natural messy, with alternate glyphs in some character of type could you make a stylish design, and could help to good display, uses for labeling, clothing, movie sceen, film title, gigs, or cover album, etc.
get free for 26 marker underline, create someunique typographic You will get Marker Otf and Ornament Pack ( Ai & Vector eps CS3 ).
Note : if you have problems with validation after this font installed on MAC please ignore the warning message, too many node (dot) on glyphs.