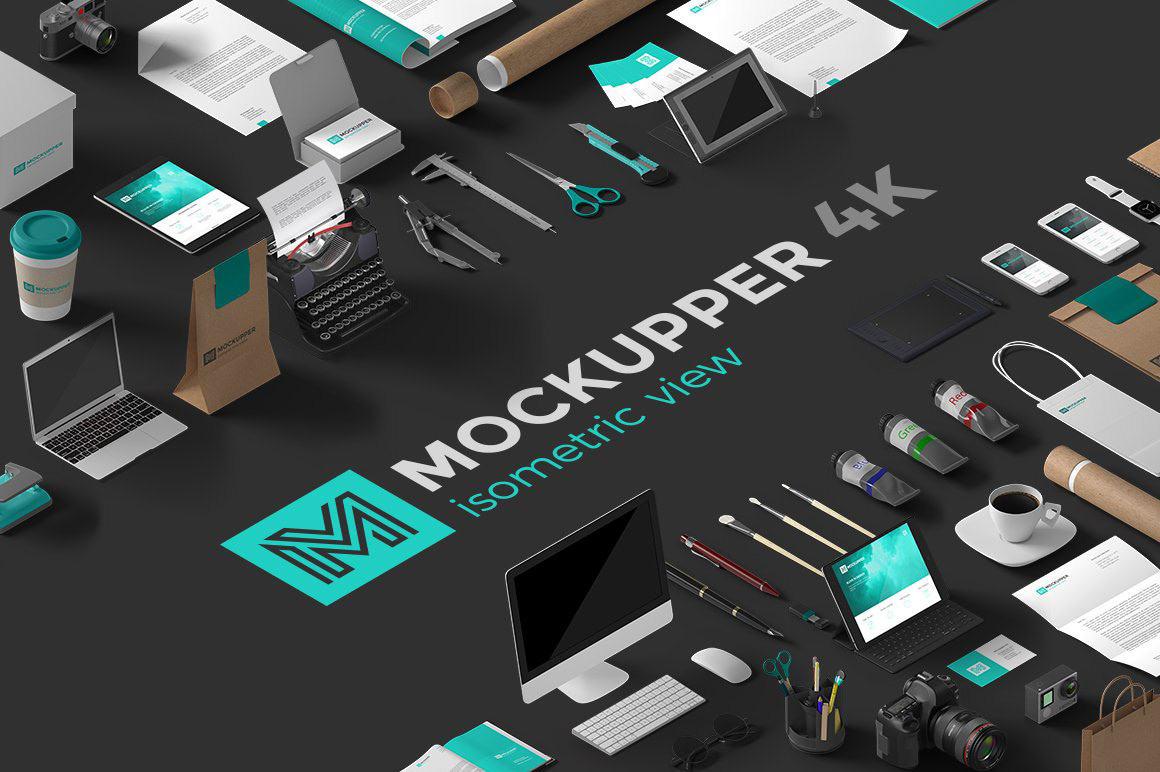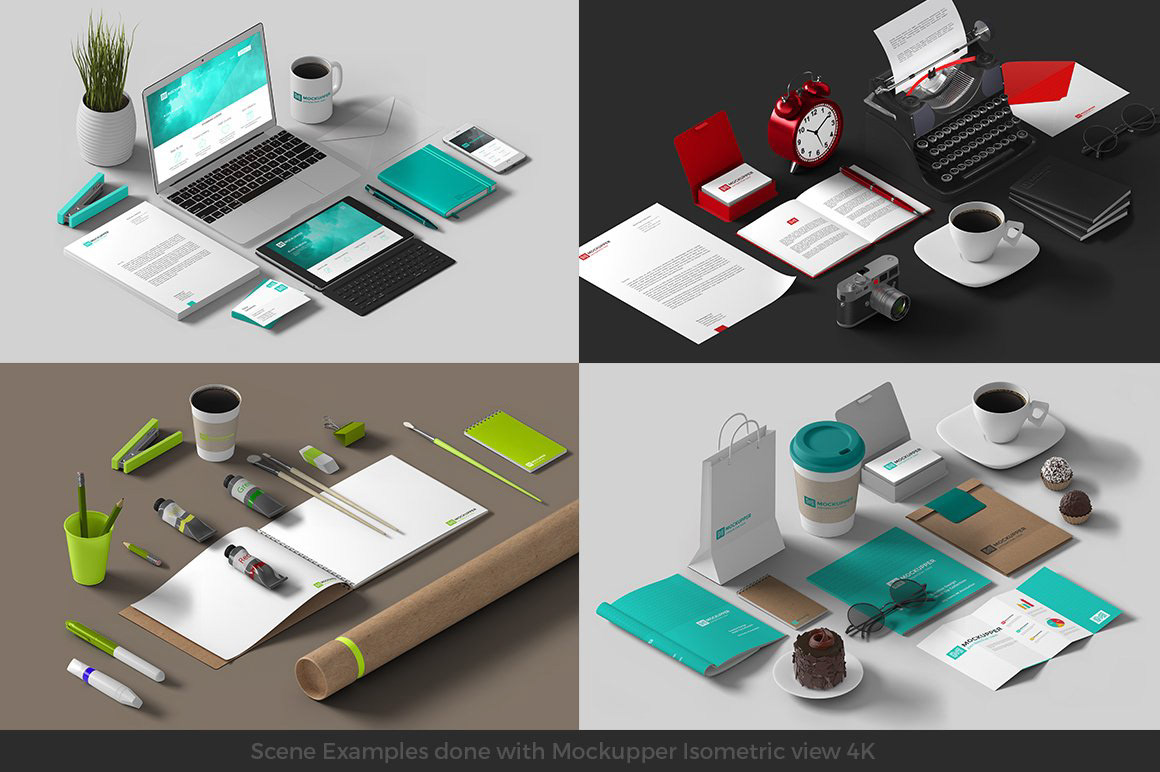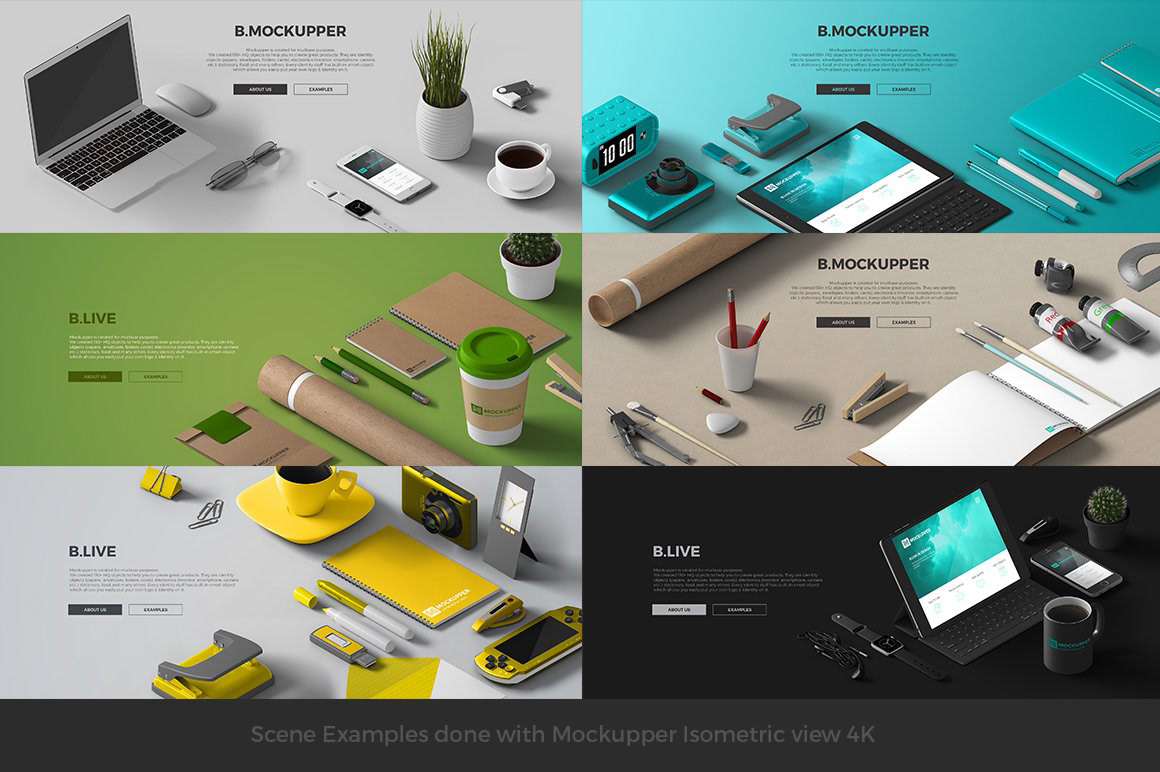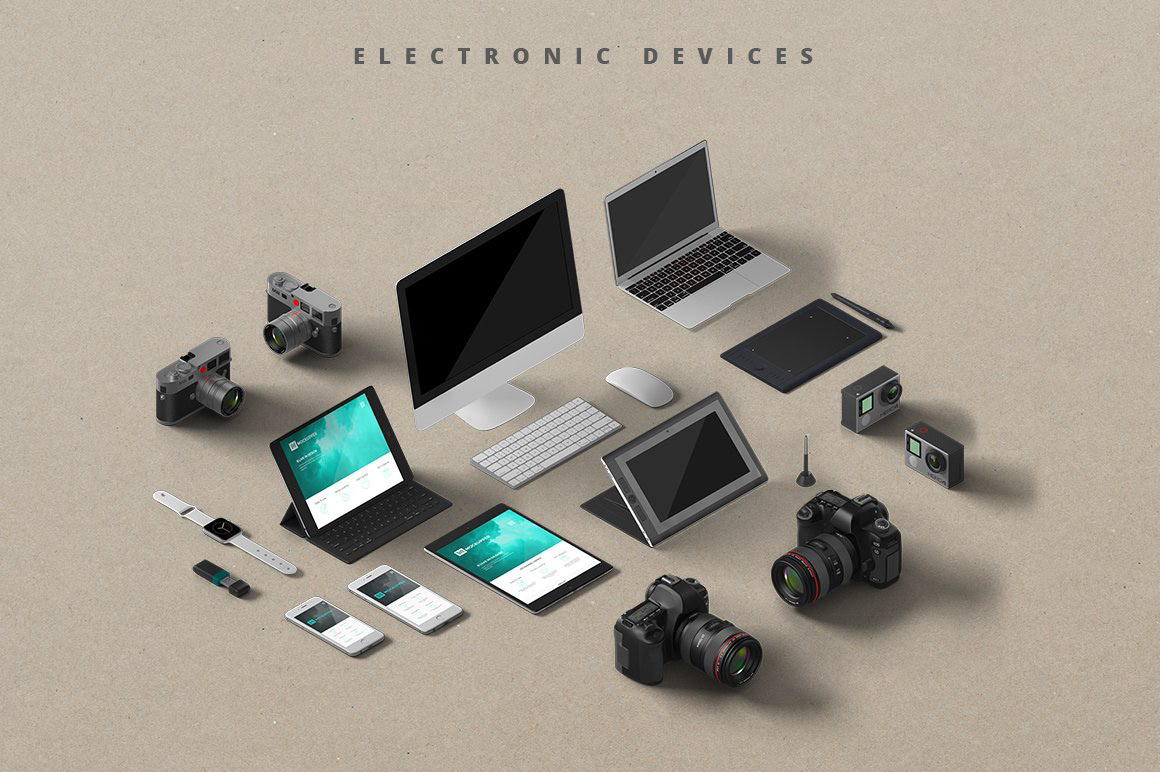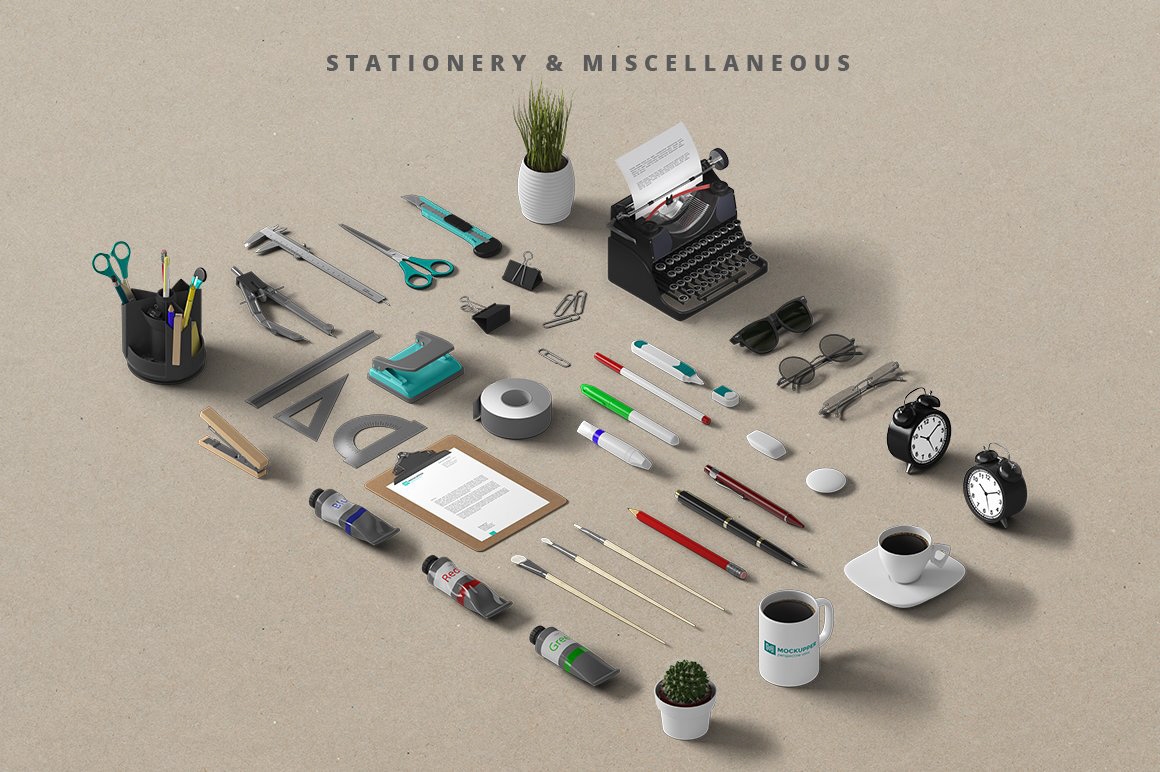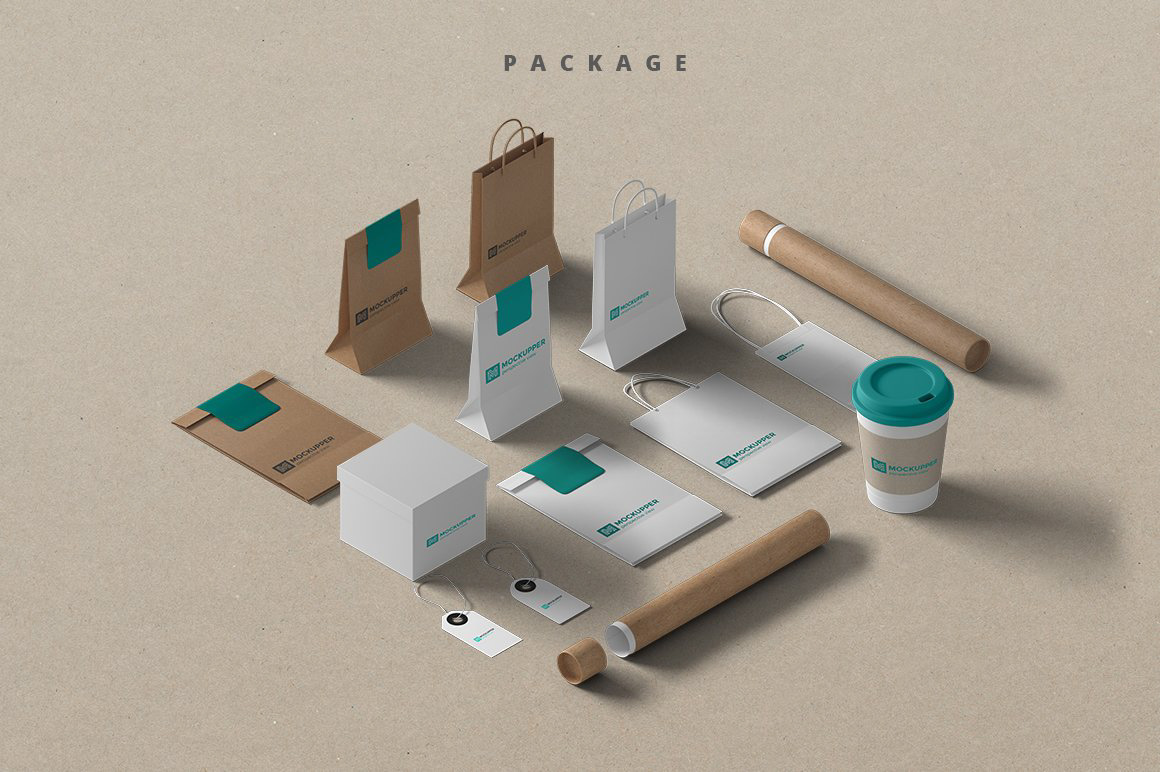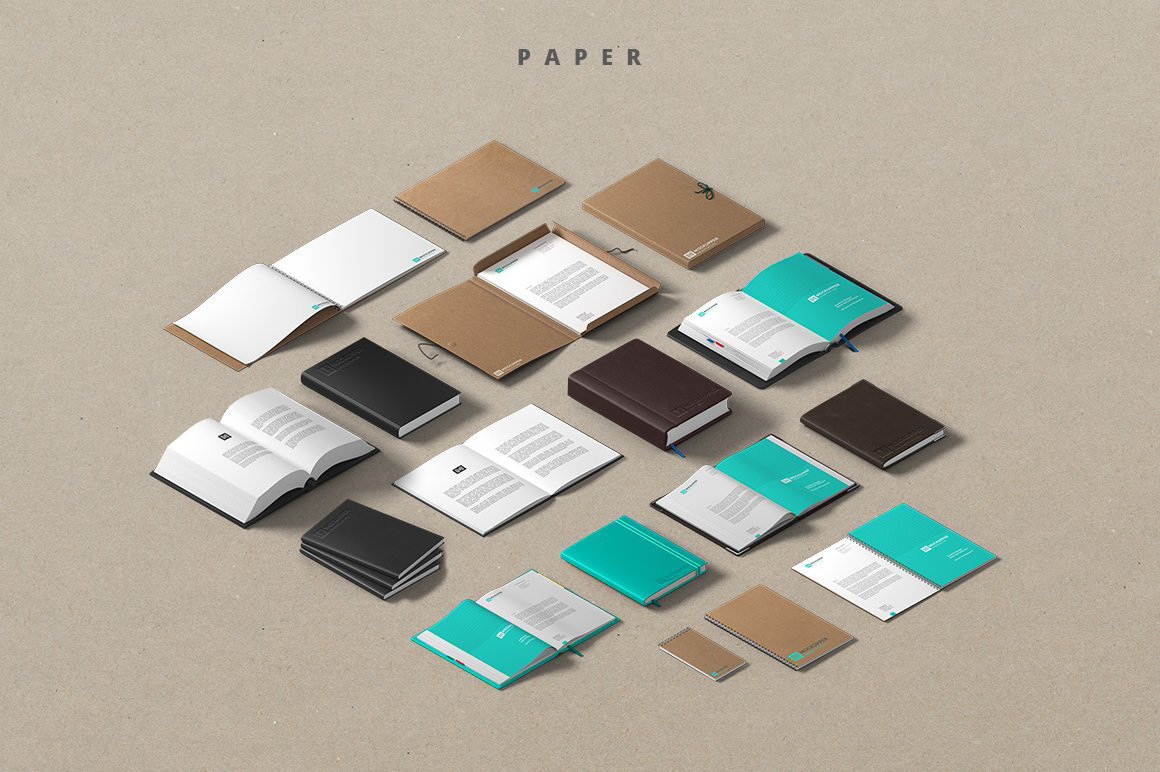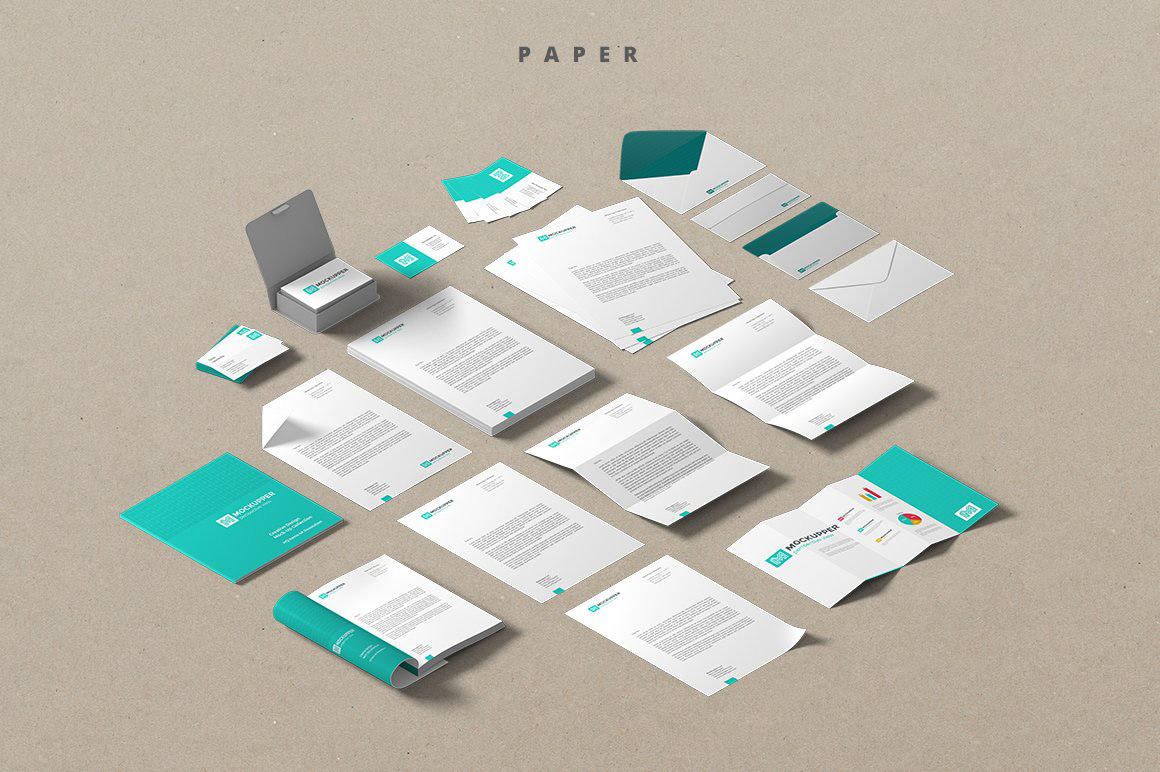 Mockupper : Isometric view 4K - 100+ High resolution and quality mockup objects scene generator which will help you to create different images such as Product promo, Identity, Hero images and other compositions.
Objects included in Mockupper:
Electronic devices (Apple iPhone, iPad, iMac, Macbook Air etc.; Wacom Intous, photo cameras, etc.)
Package (bags, badges, box, paper coffee cups)
Paper (corporate blanks, visit cards, envelopes, notepads, organizers, journals, catalogs etc.)
Stationery & Miscellaneous
This file is over Creative Market file size limit (1 Gb), that is why we compressed it to include as much objects as possible. By this reason all smart objects are in one file. It makes possible artifacts on objects' edges while scaling. You need only one additional step to fix it - just open smart object and move its contents (just one folder) to your artboard - thats it (Help included).
Objects included in Mockupper Isometric view 4K are shown on screenshot 4, 5, 6, 7, 8
Scenes are not included for same reason (1 Gb limit) you can fast and easy repeat them or download from next links below: