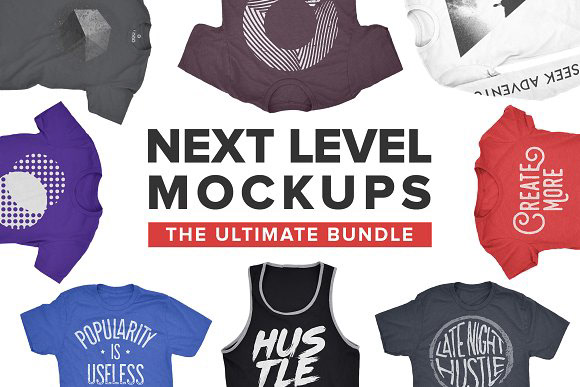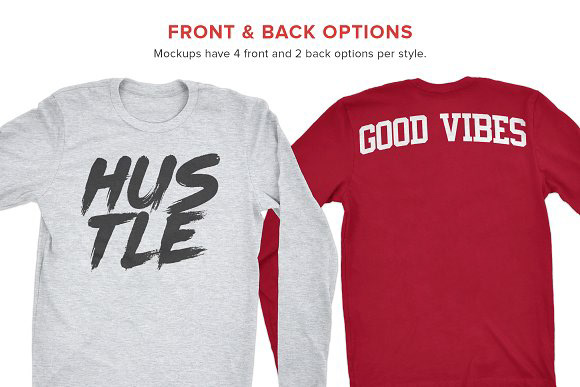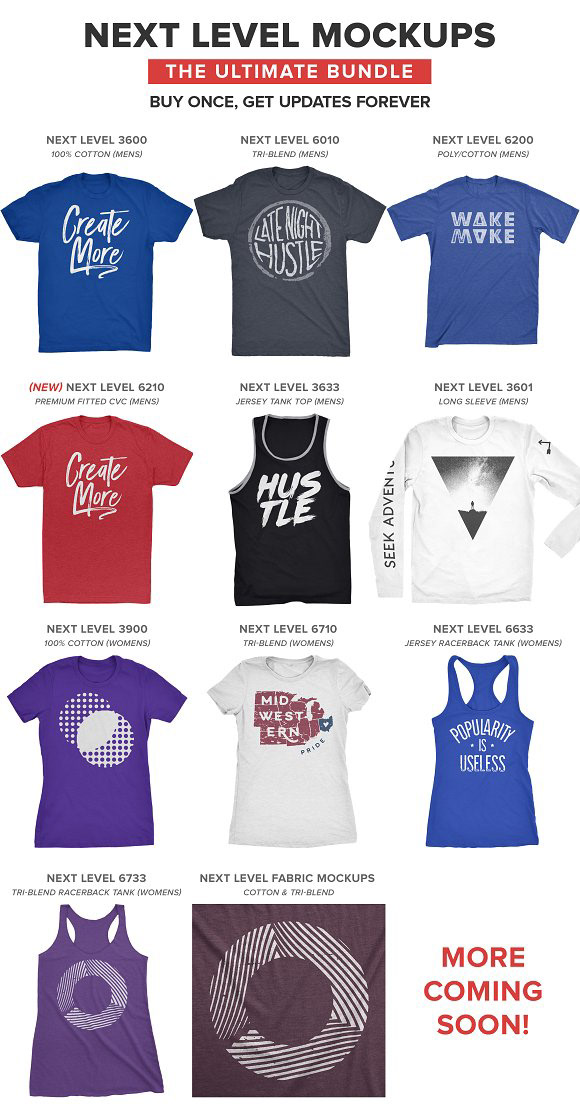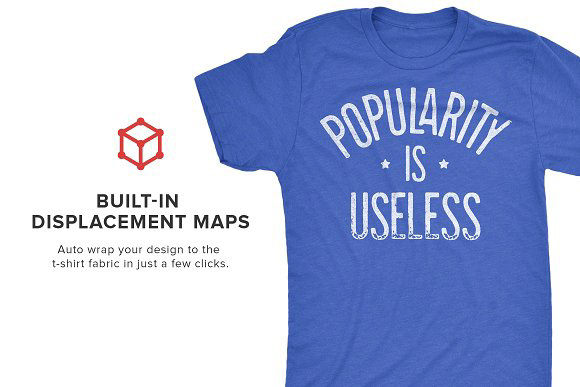 The Next Level Apparel T-Shirt Mockup Bundle breathes life into your work. Whether you're improving your portfolio, designing t-shirts for a client, or mocking up your next product – this is a must-have resource for t-shirt designers. Best of all, these mockups are accurate and easy to use!
Buy once, get updates forever
Access to every apparel mockup available
Get instant access to every mockup made in the future
3 Easy Steps to Mockup Your T-Shirt Designs:
Pick a t-shirt color
Choose your tag option (remove it or go custom!)
Drop and position your design in the artwork smart object. Then let the auto 3D mapping do its work on distorting it to the shirt's wrinkles!
T-Shirt Mockup Features:
Photorealistic results
Next Level t-shirt mockups have 4 front and 2 back options
High Resolution (at 300ppi)
Exact Next Level t-shirt color options
Background is easily editable or simply hide it for transparency
Automatic 3D mapping of design with Displace Filters (Displacement Maps included)
Removable tag + Custom tag option