Made by We features nearly 100 bookable workplace seats available on-demand or for pre-booking via our website.
A custom version of WeWork's communal work and meeting spaces, with nearly 100 bookable workplace seats available on-demand or for pre-booking via our
 website 
and meeting spaces for groups of four to 10 people.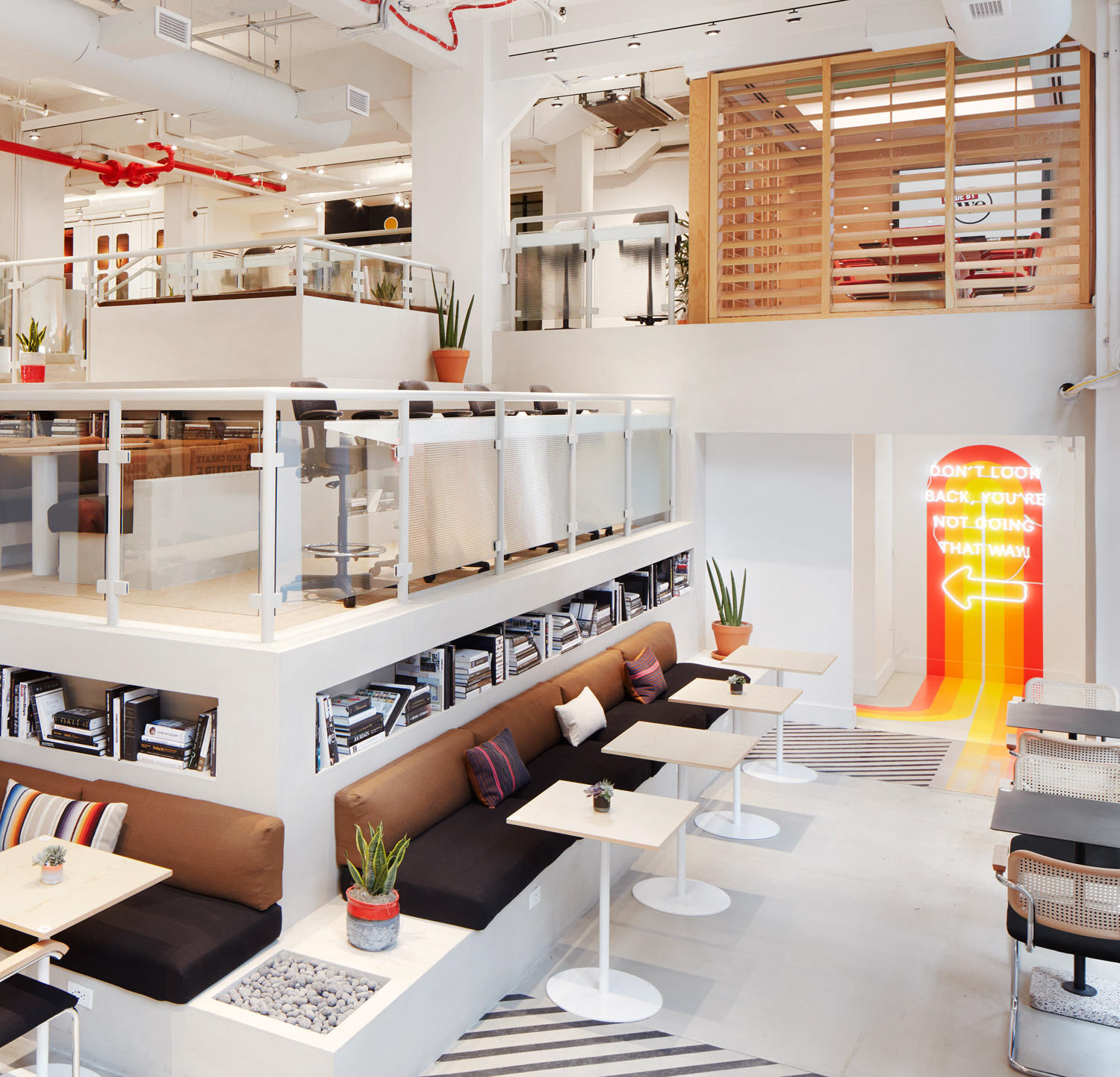 By being open to the public, Made by We will ensure that The We Company's same dedication to our members reaches even more people in our greater community.
"Everything we do at The We Company, from the spaces we curate to the service offerings we provide, is intended to create meaningful human connections," says WeWork partner Julie Rice. "Made by We was launched with a vision to connect the We community with the rest of the world, and provide people with the best on-demand workspace, services, and products, no membership required."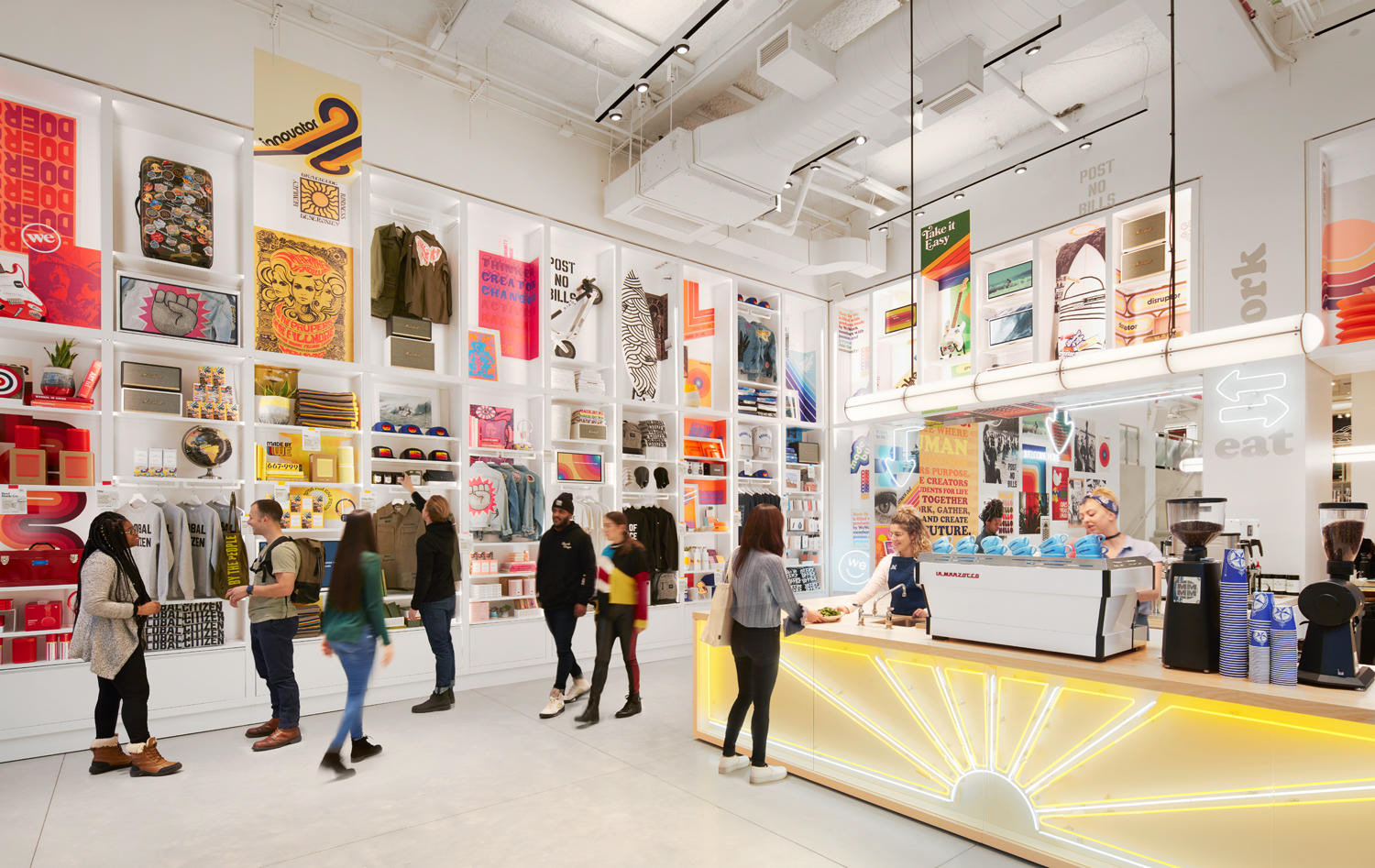 Our inspiring workplaces set up community members in ideal locations with useful amenities and common areas that encourage collaboration. If you're looking to be part of something bigger in New York, get yourself involved at WeWork.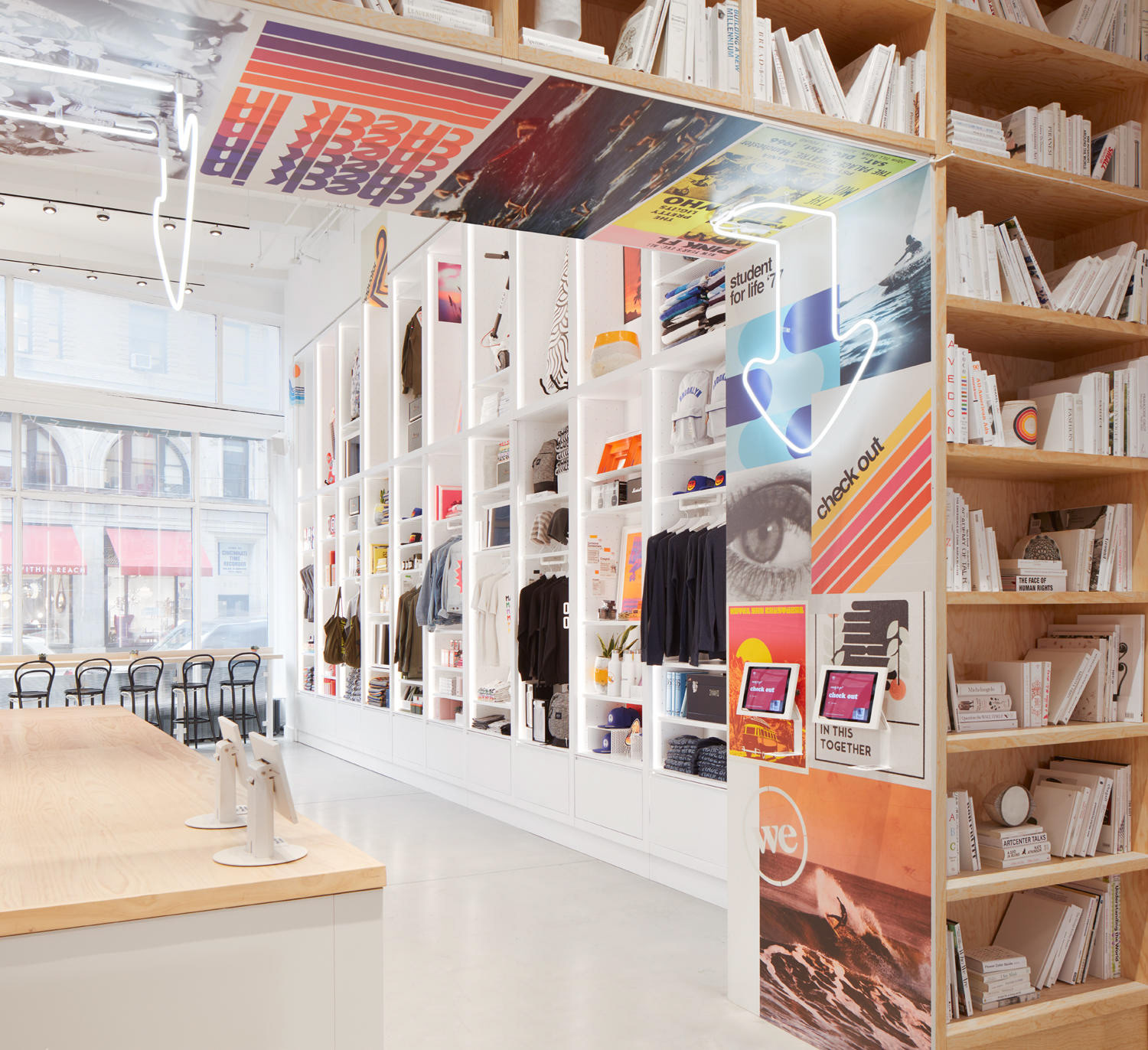 When inspiration strikes, you need workspace—pronto.
 Made by We offers a unique workspace for all your big ideas & small to-do's.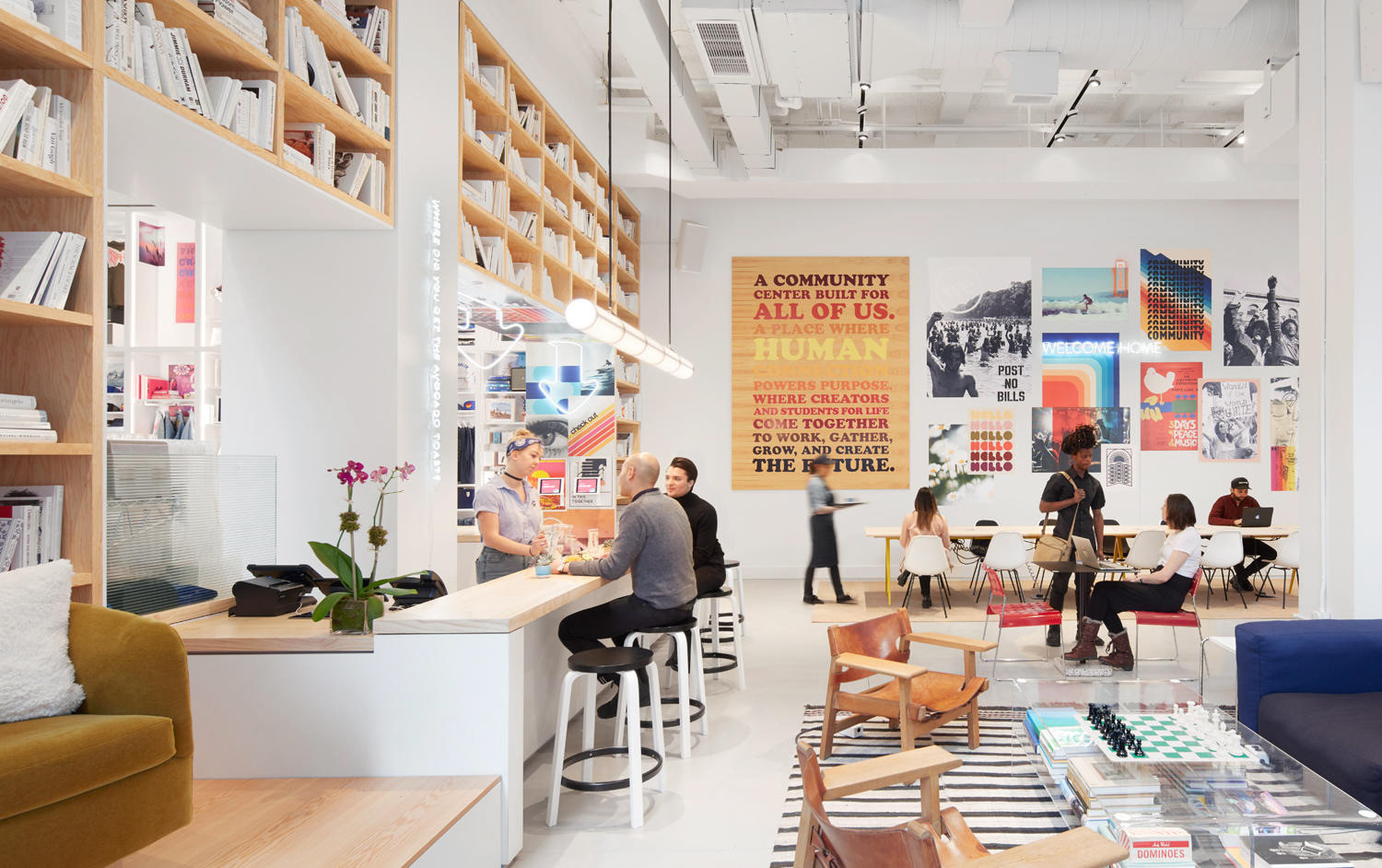 Refreshing spaces, speedy Wi-Fi, friendly staff, a full food & beverage menu, and more. Need to print a deck? We've got printers. Have an important call? Pop into one of our 10 private phone booths.
2 - Now it's time to get down to business.
     Pro tip: your seat is yours until you wrap up. No rush.
3 - When you're ready, just scan out. You'll be charged for the time you were in the space.       See you soon!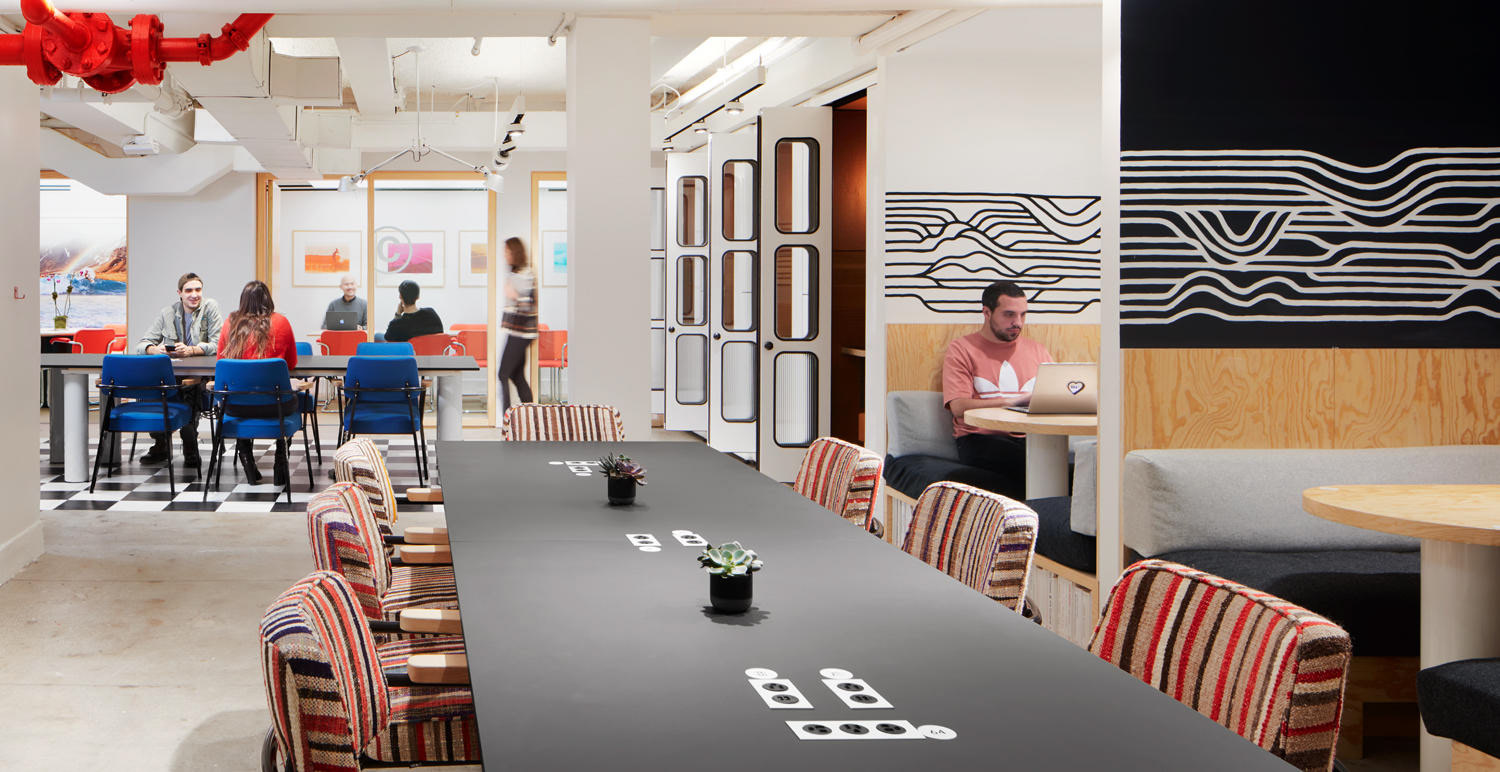 Our Made by We flagship location.
A reimagined community center where you can work, shop for member-made products or gather for one of our Made by We events. Grab a coffee from Bluestone Lane, book one of our 96 seats or host a meeting in one of our 6 conference rooms.