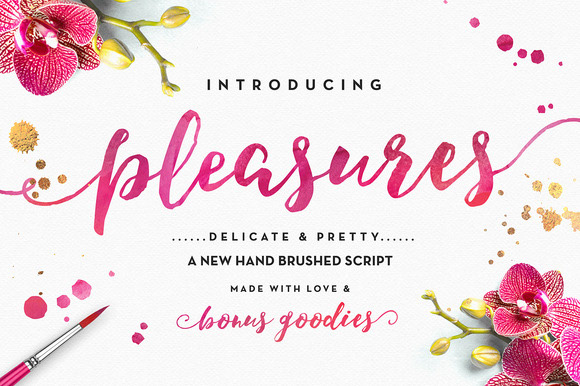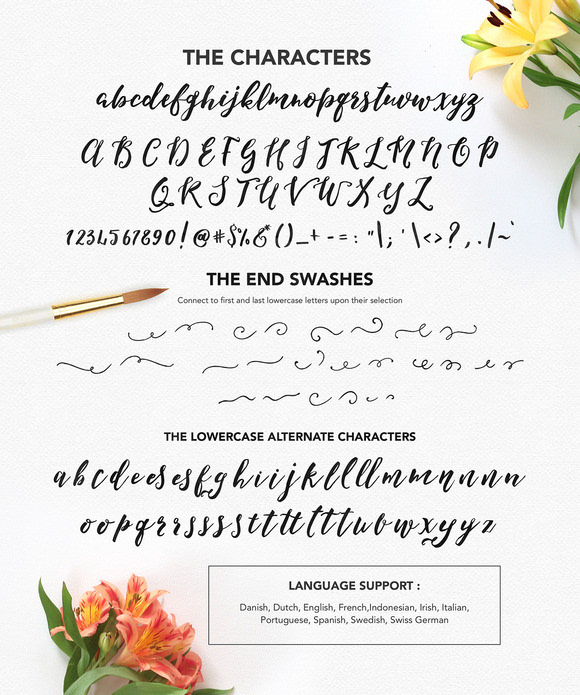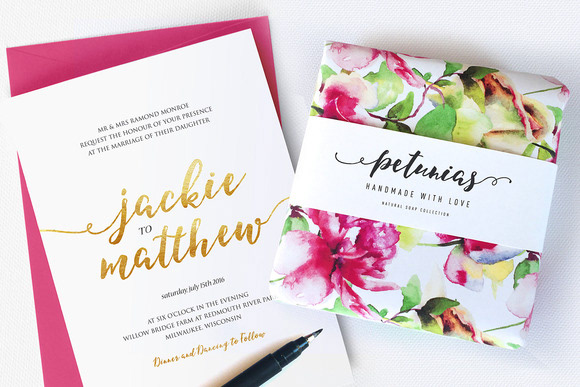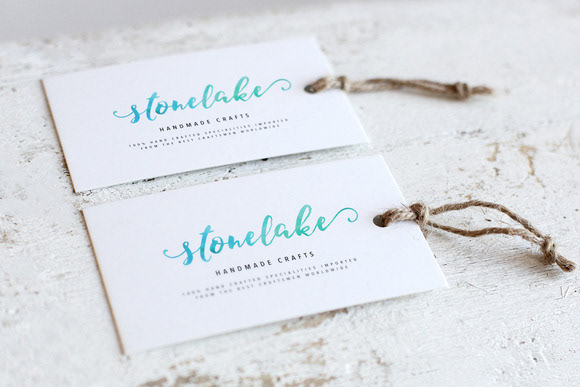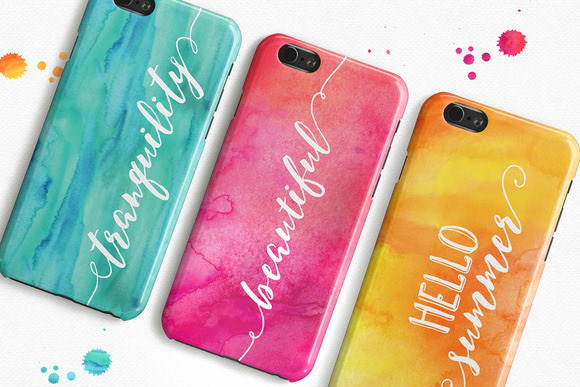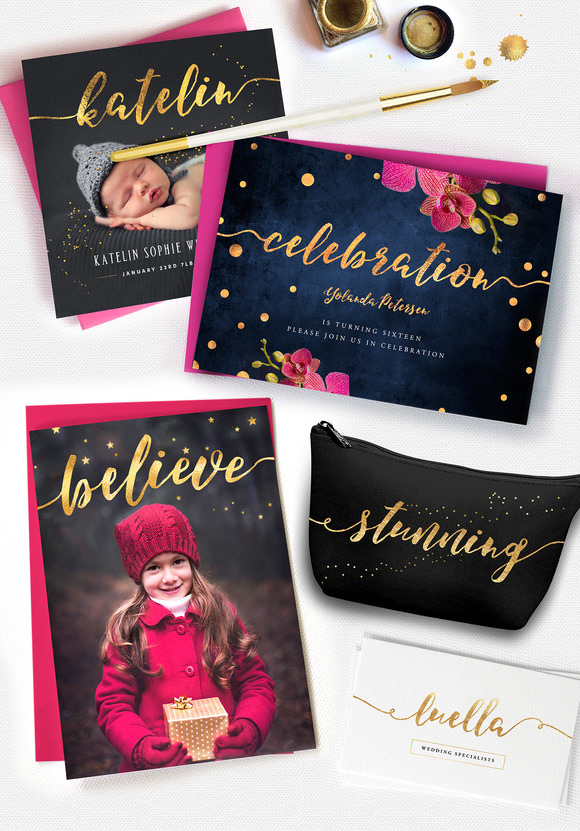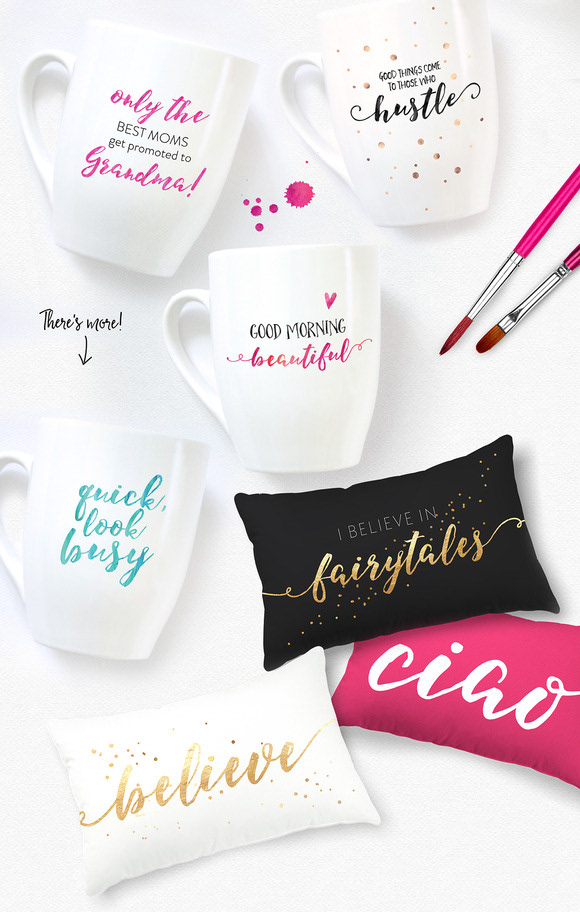 Introducing Pleasures Script...a new playful-yet-elegant brush script font....with oodles of exciting extras!
Please note that the Extra Watercolours and foils are Photoshop Styles - and require Photoshop (Cs4+) to access - however - the original seamless Jpeg watercolours and foils are available for Non-Photoshop users.
A glyphs panel is required to access the swashes and the alternate letters ( ILLUSTRATOR, PHOTOSHOP CC or INKSCAPE)
Pleasures Script comes with a selection of delightfully playful end-swashes for first and last letters , as well as an alternate set of lower case letters - all available using a glyphs panel as mentioned above :)
And as if this dashing new little font isn't tempting enough on its own, it comes with some super-handy watercolour and foil extras!