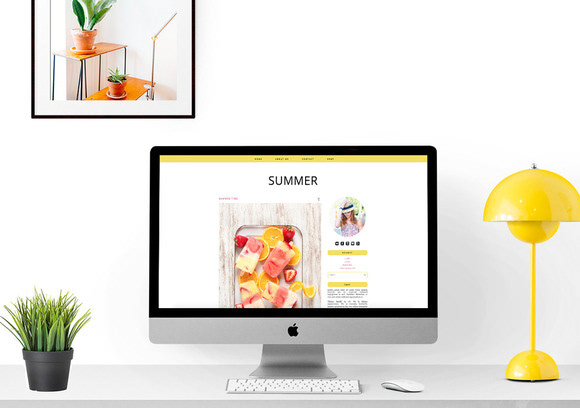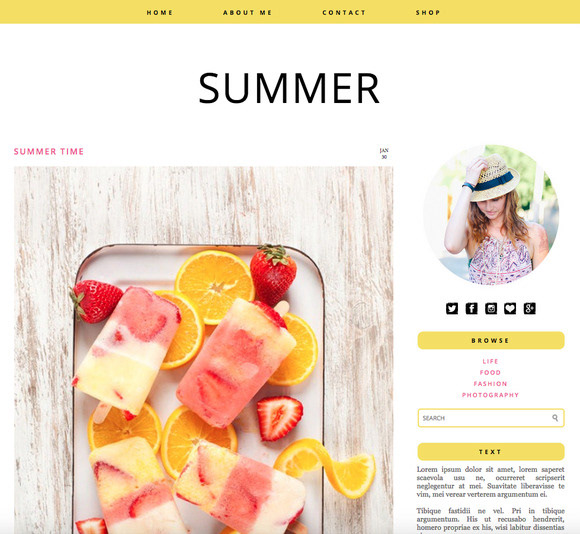 Summer is a fully-responsive template designed exclusively for the blogger platform.
The download package includes:
XML template
All images used for the design (header, social media icons, backgrounds etc.)
Detailed installation instructions PDF
Features :
Responsive design (Designed to look awesome on all devices )
Overall template width : 960px Main Content bar width : 640 px Sidebar width : 250 px
2- column layout with right sidebar
Automatic resizing of images to match the post-width
Custom widgets : Profile pic , Categories/labels, text widget, search bar, instagram, pinterest, follow by email, popular posts
Custom pin - it button for all images on the blog
Share post option at the bottom of every post
Sticky navigation bar at the top
Black chalk-paint themed social media icons
Auto change of header to blog name. Custom header option available too.
Customized read more jump-link option for each post
Attractive pinterest widget
Related Posts widget
Customizations :
If you need any color / font customizations please contact me [ Only for fonts available on google]
Header image can be customized
Sidebar widgets can added/ removed and rearranged in any way
Linkbar widget can be used to add pages to the navigation menu
A few notes :
*All previous images of size 700 px will appear blurry as they will be scaled to the post width
Contact: For any questions, send me a message or email me at pinkpot.twinkle@gmail.com
If you want any customizations to this template - font, color change etc.. - send me a message on CM, I ll be happy to work with you!