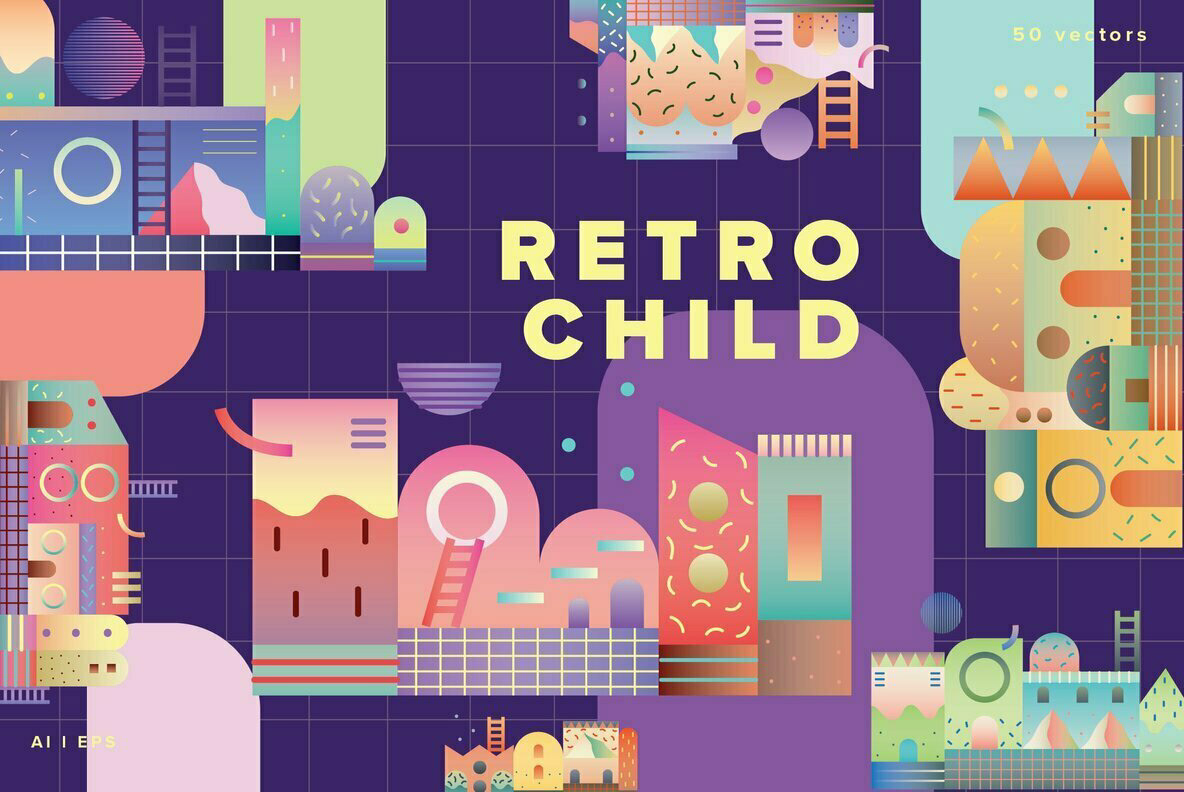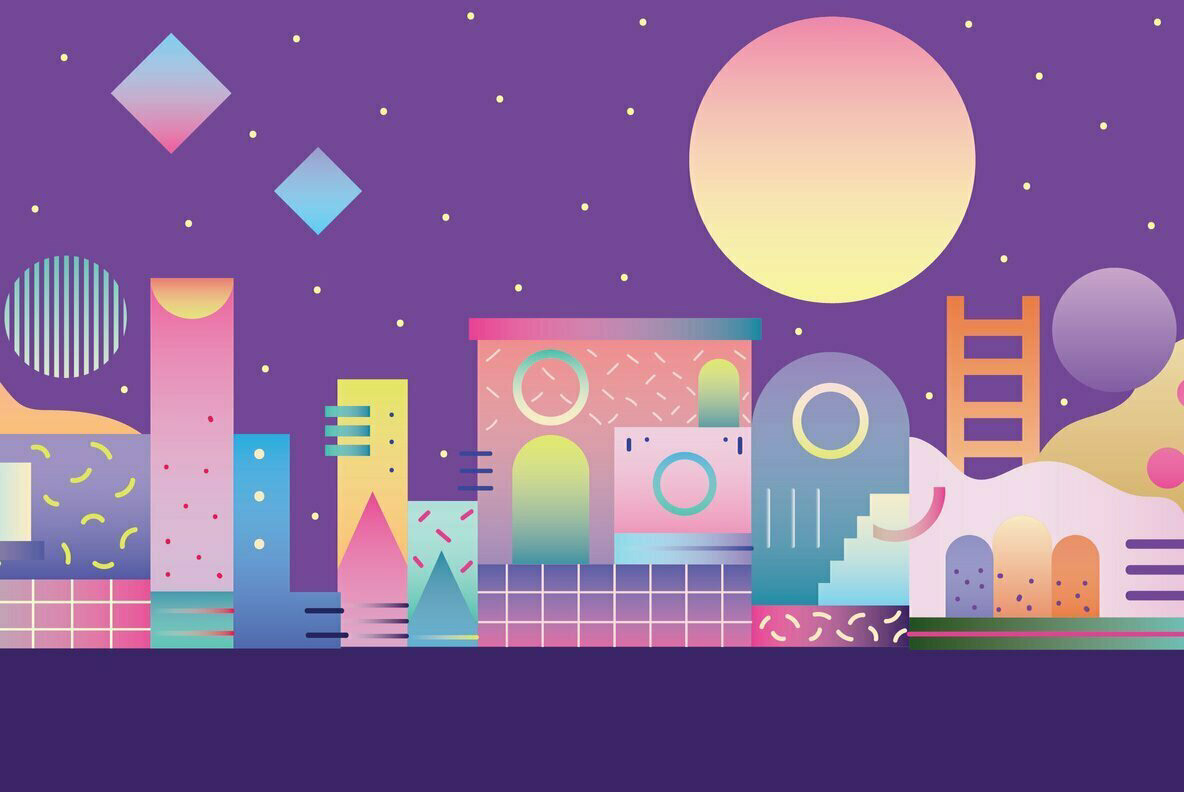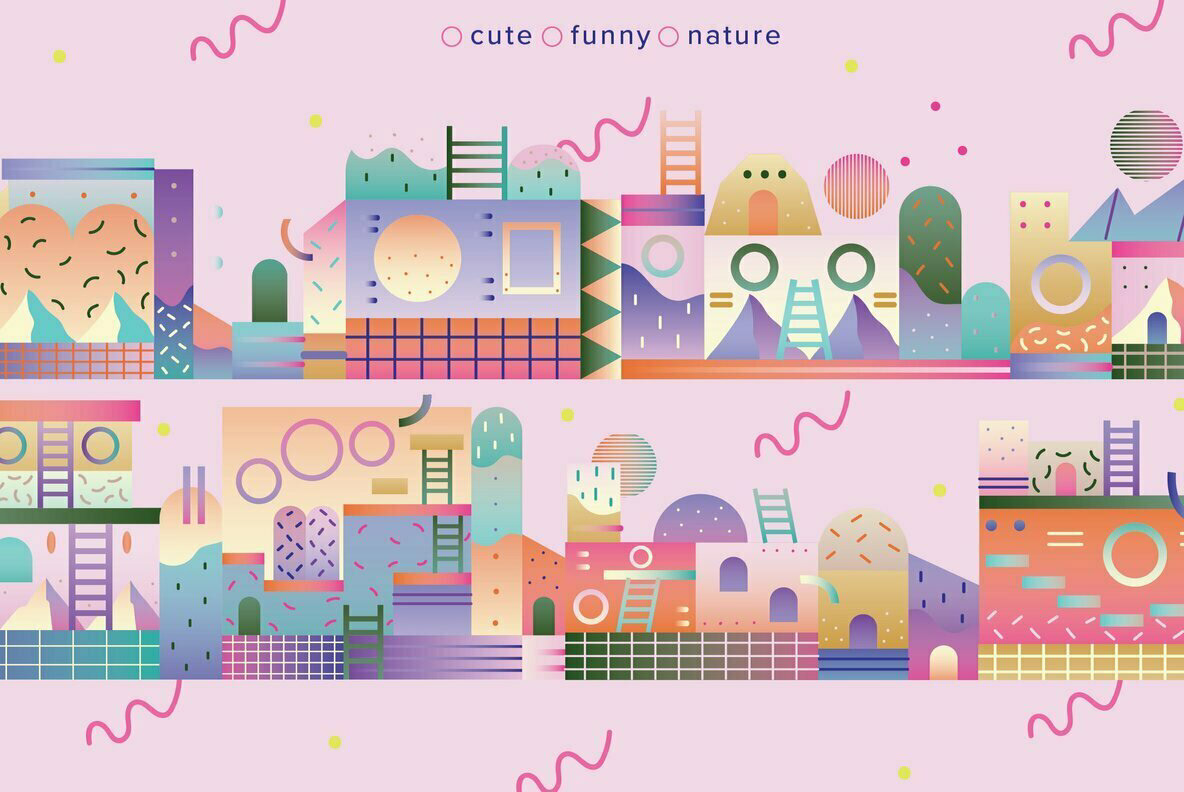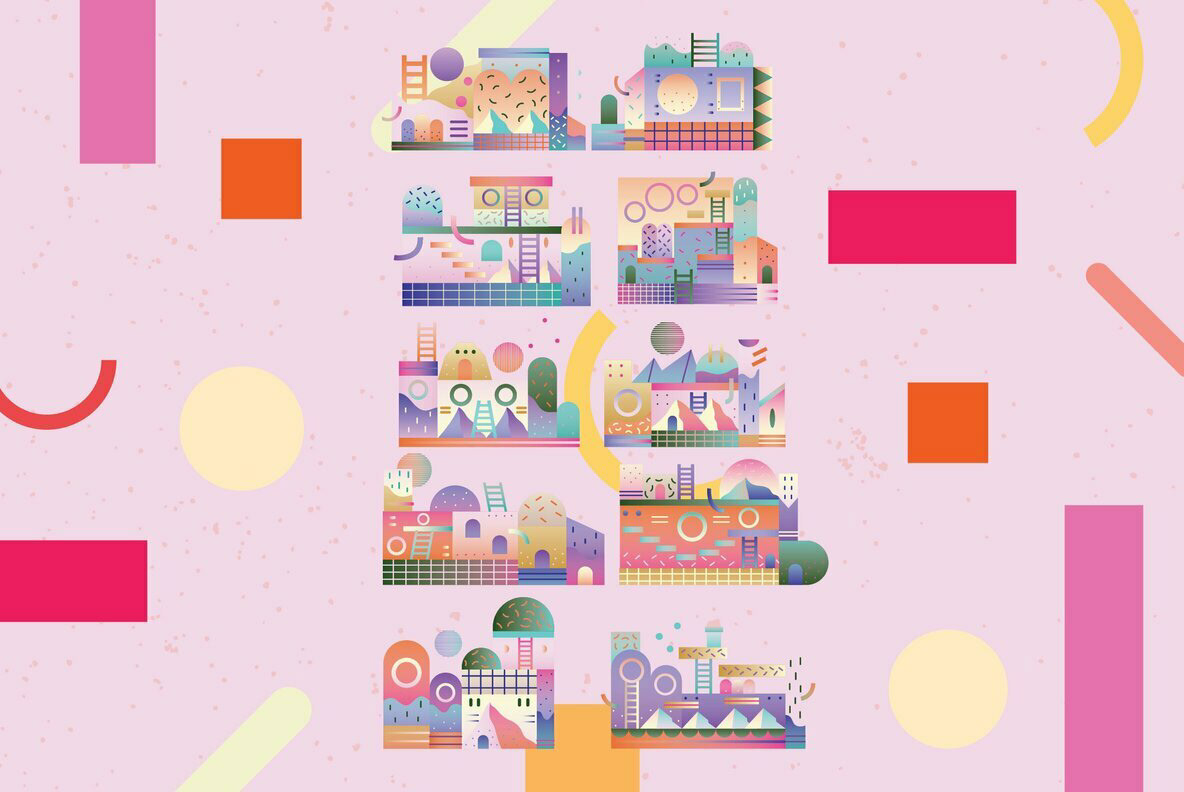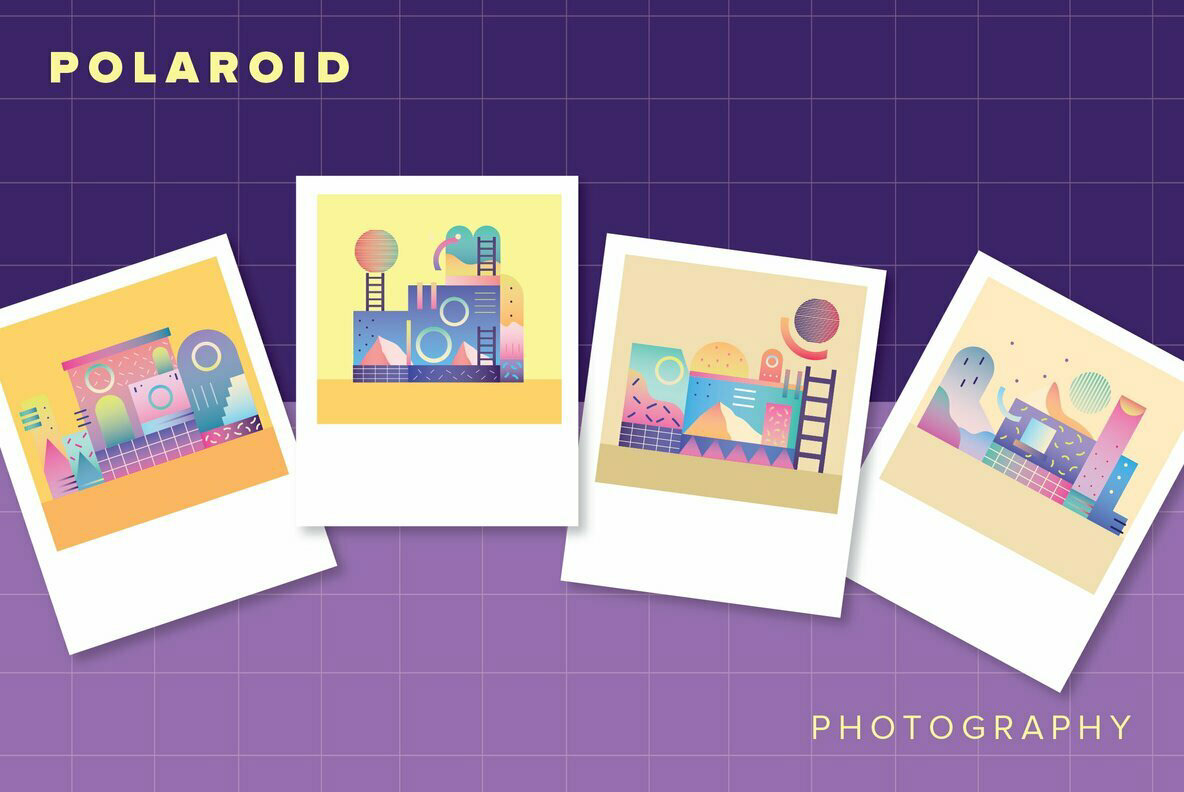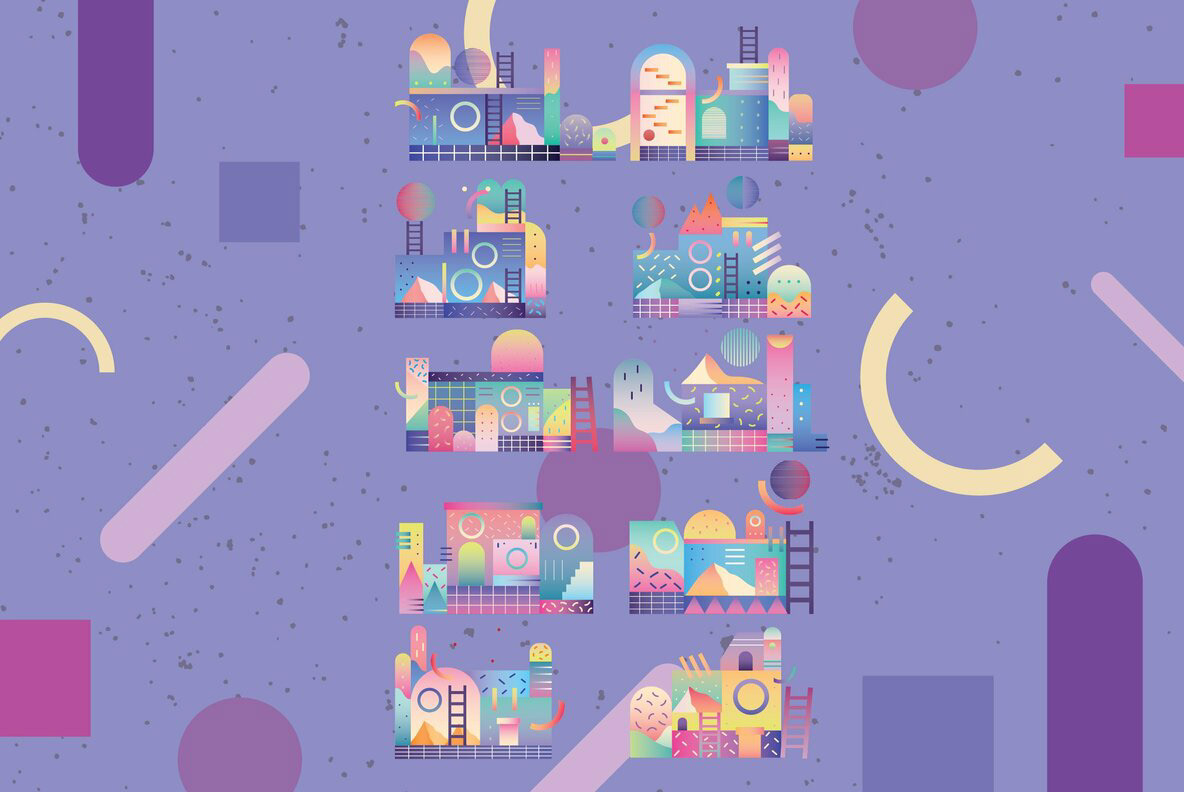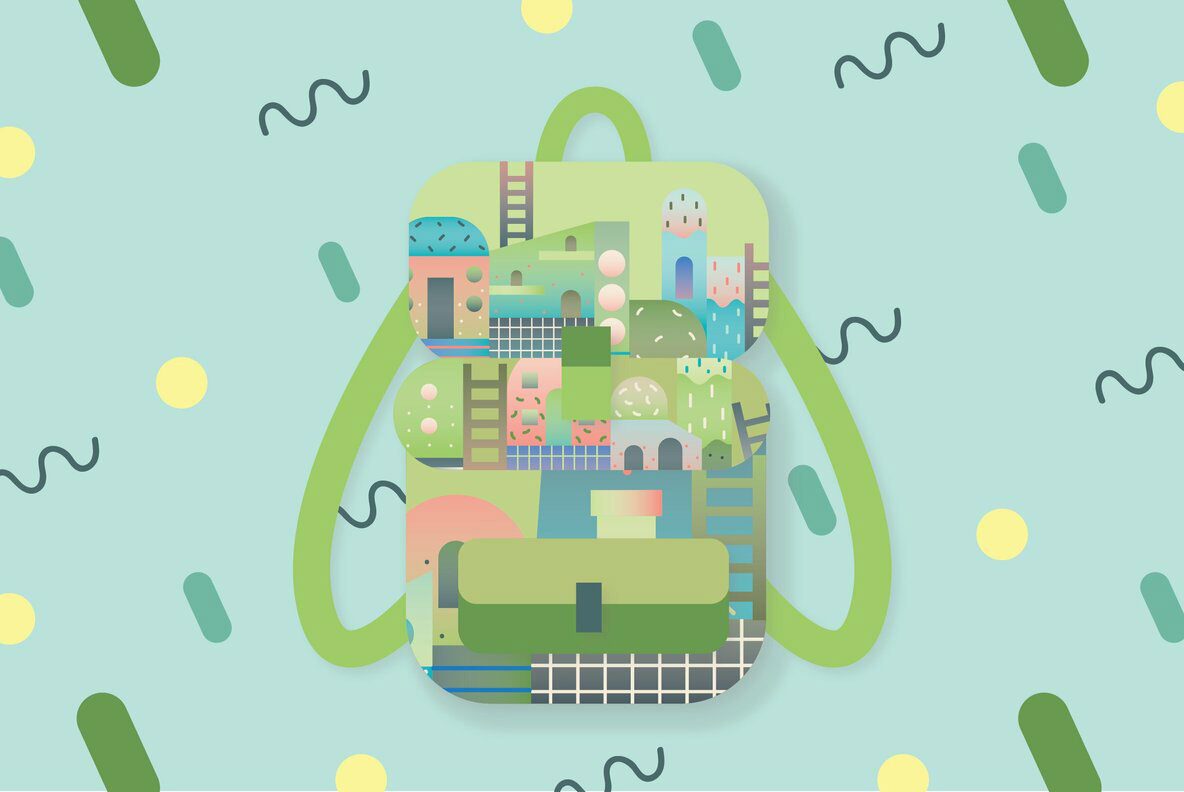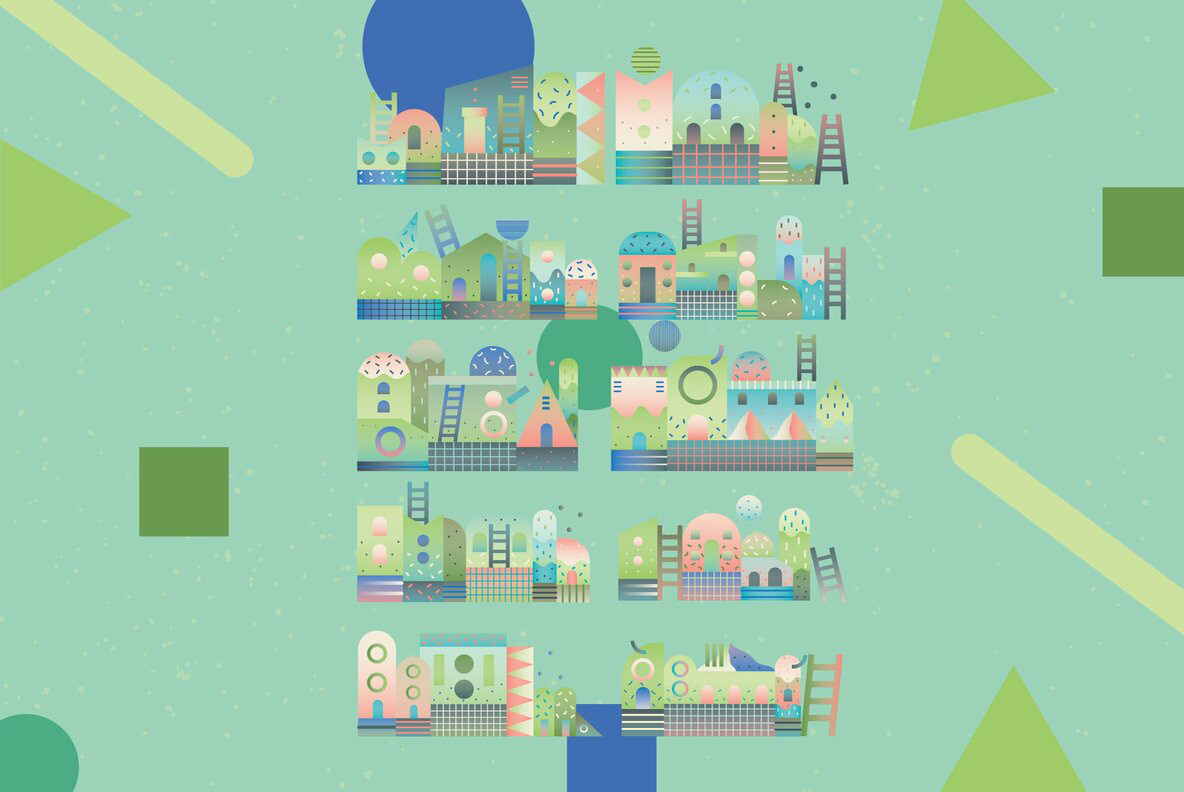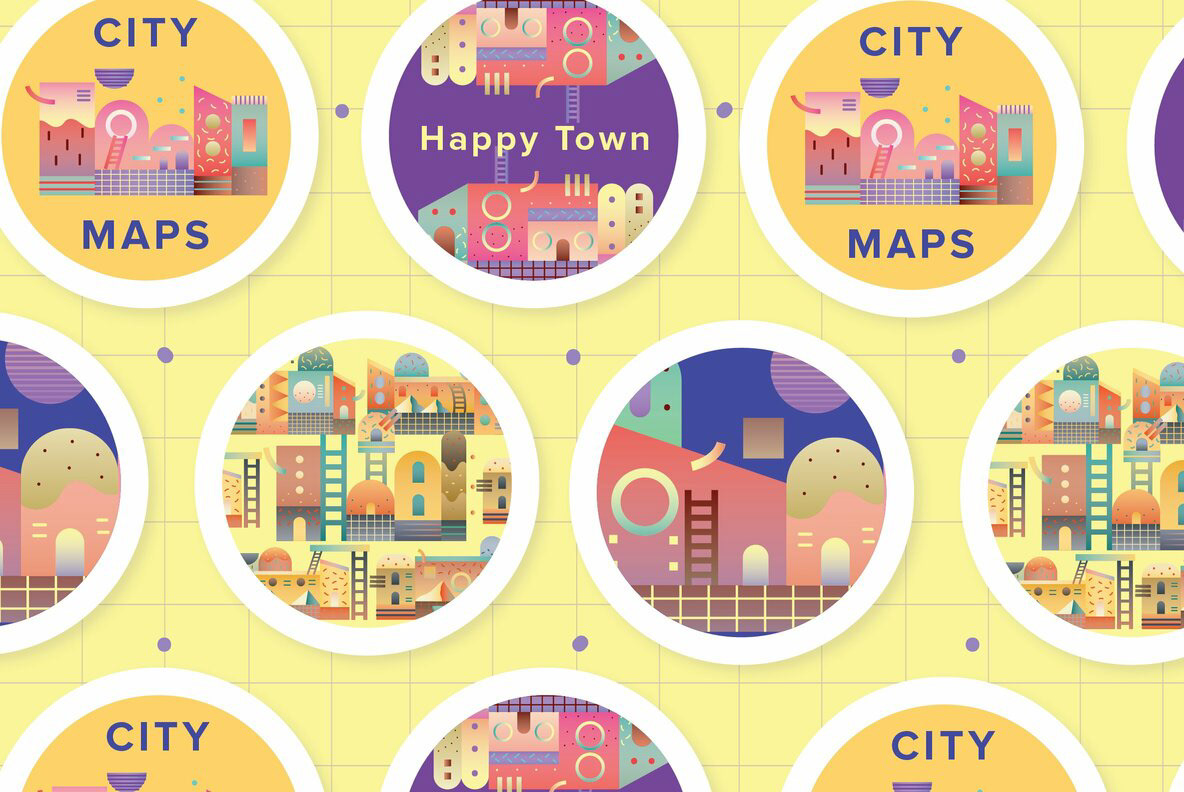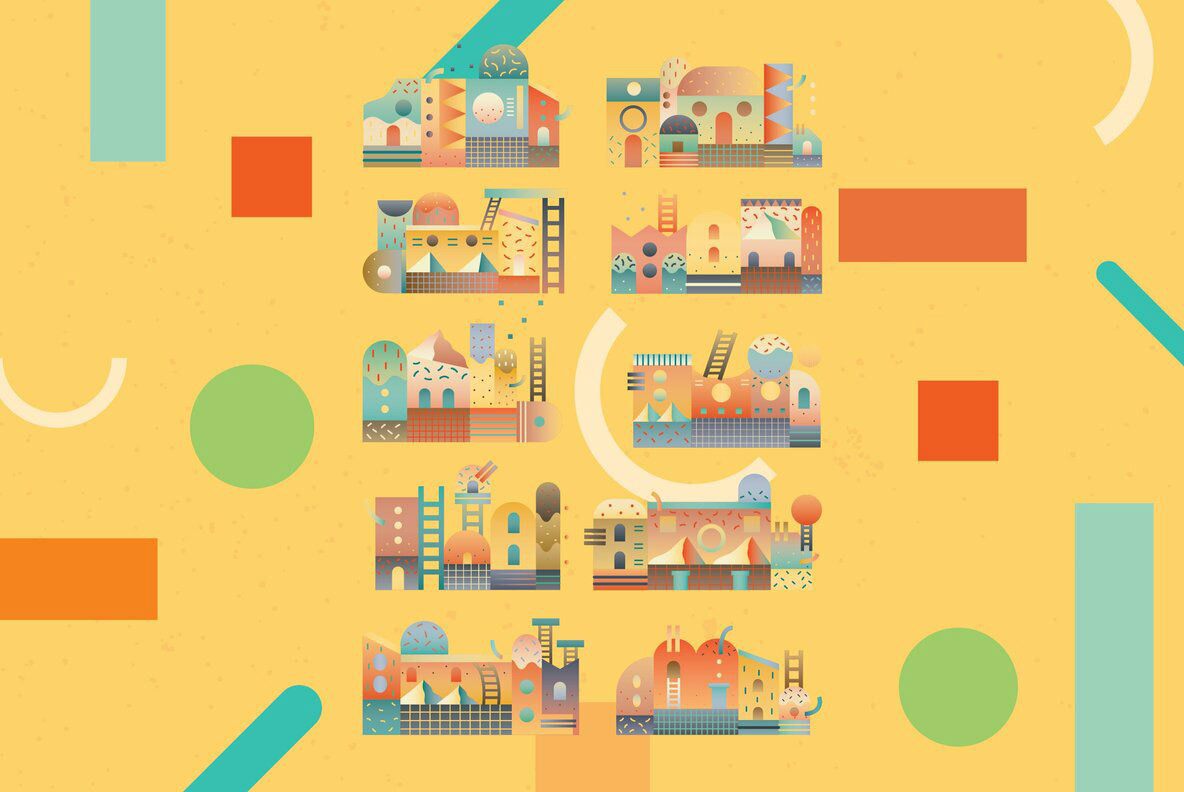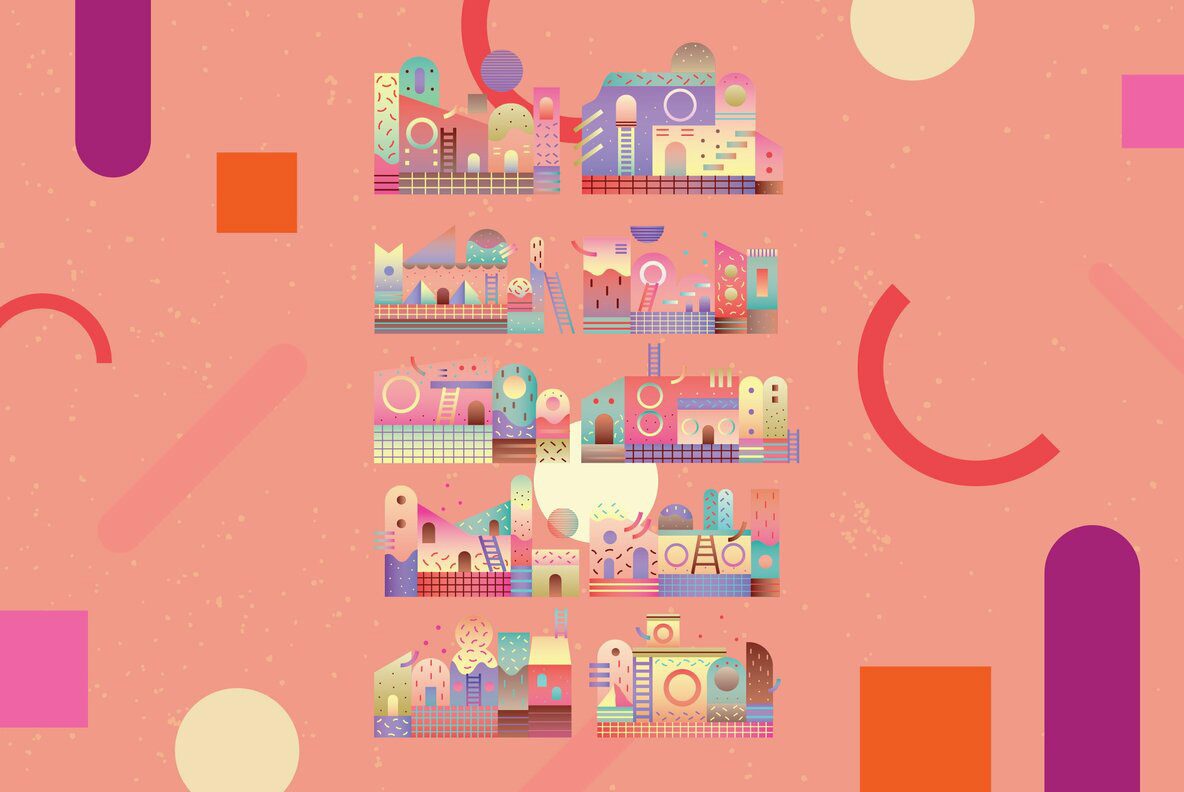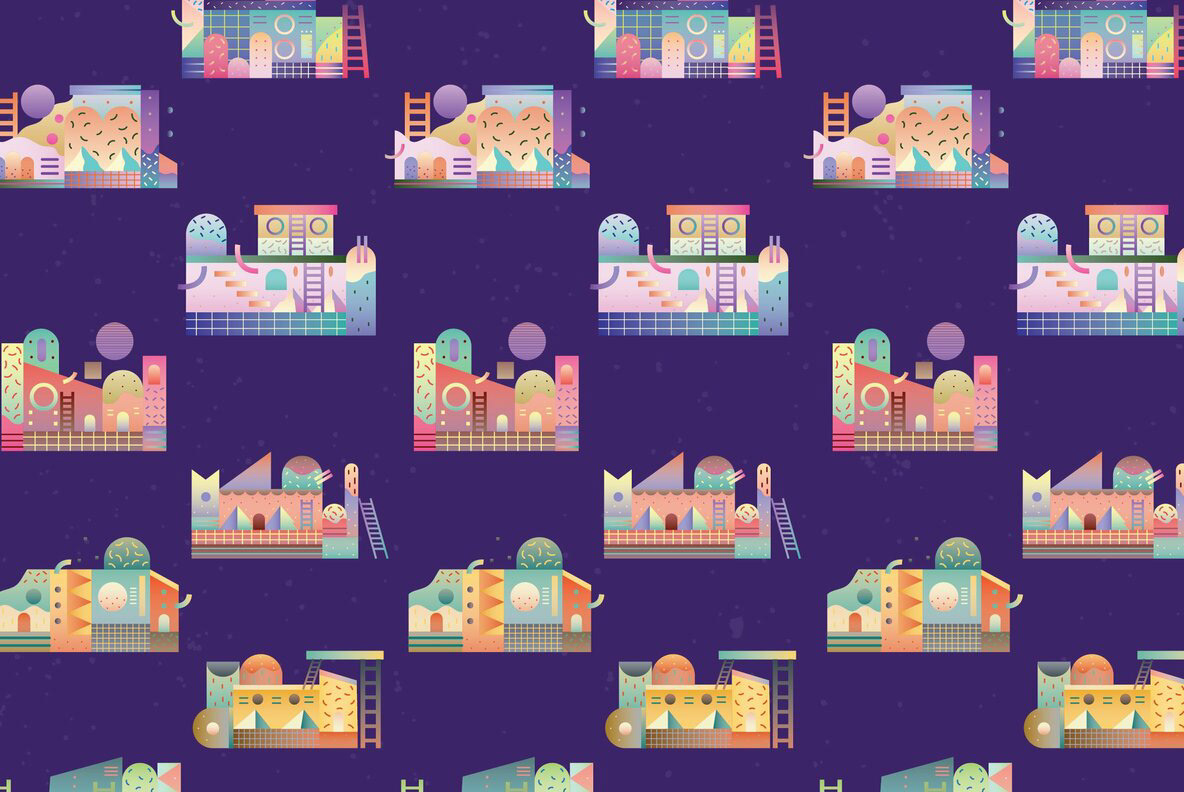 This product download contains 50 files. As adults looking back toward our youth, everything we recall to memory appears just a little softer, a little rosier, and perhaps a bit simpler than it actually was. 
Our childhood and teenage years may not have been idyllic, but looking at them in the rearview mirror it's hard to imagine they were anything but.

Designed and released by YouWorkForThem Design Studio, Retro Child is a collection of 50 vector illustrations that recall the way it felt to step into your best friend's house when you were a kid. 
With warm, inviting cityscapes and interiors built from geometric architecture in colorful, soft gradients, Retro Child is a fun and funky way to revisit the halcyon days of yore. These illustrations are perfect for design projects of all kinds, including websites, mobile apps, icons, logos, product packaging, stationery, infographics, presentations, publishing, marketing materials, labels, tags, fabric prints, and decor accents.

The files in Retro Child are offered in .ai and .eps formats. For best results, we recommend using them with appropriate vector editing software