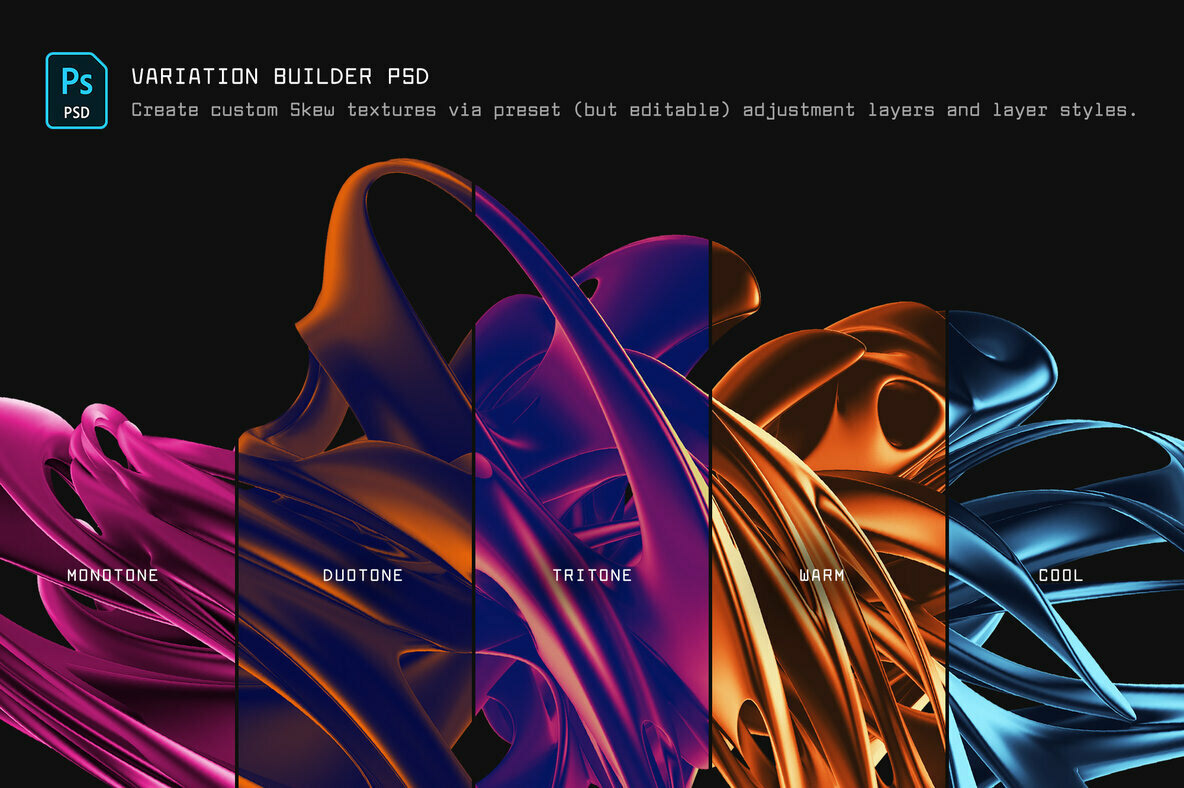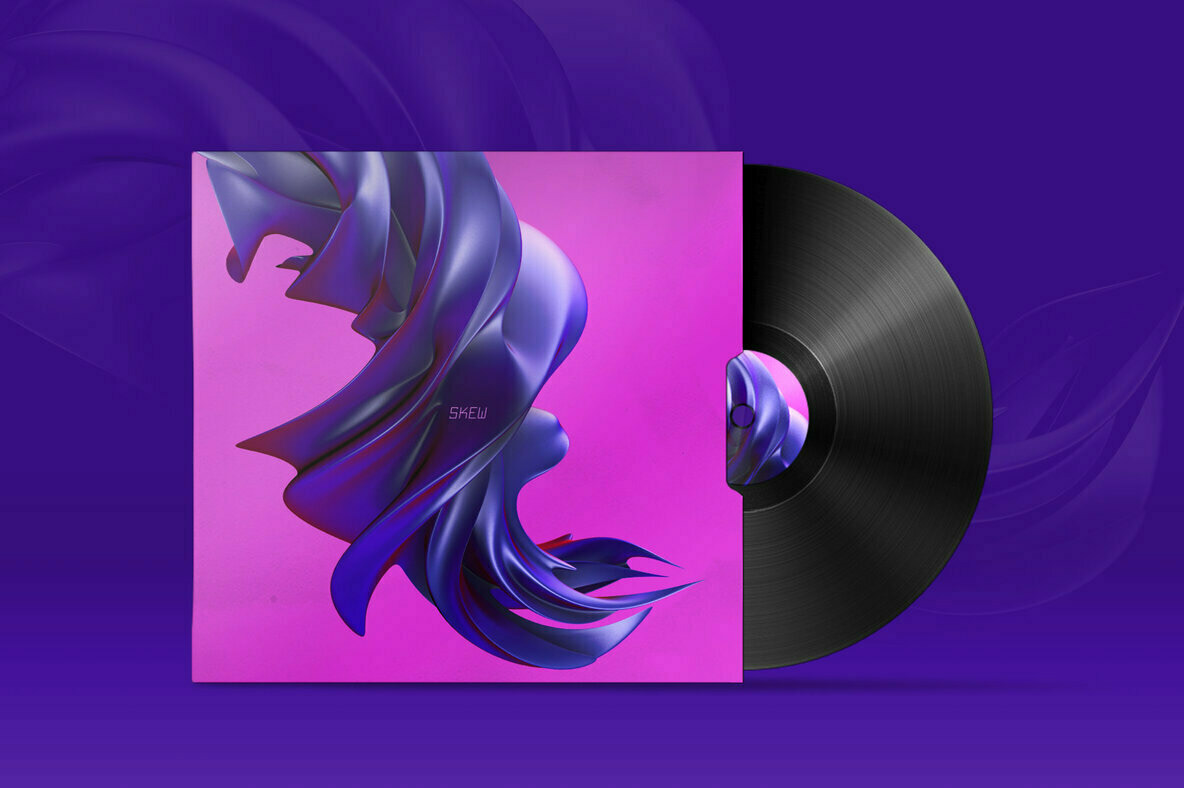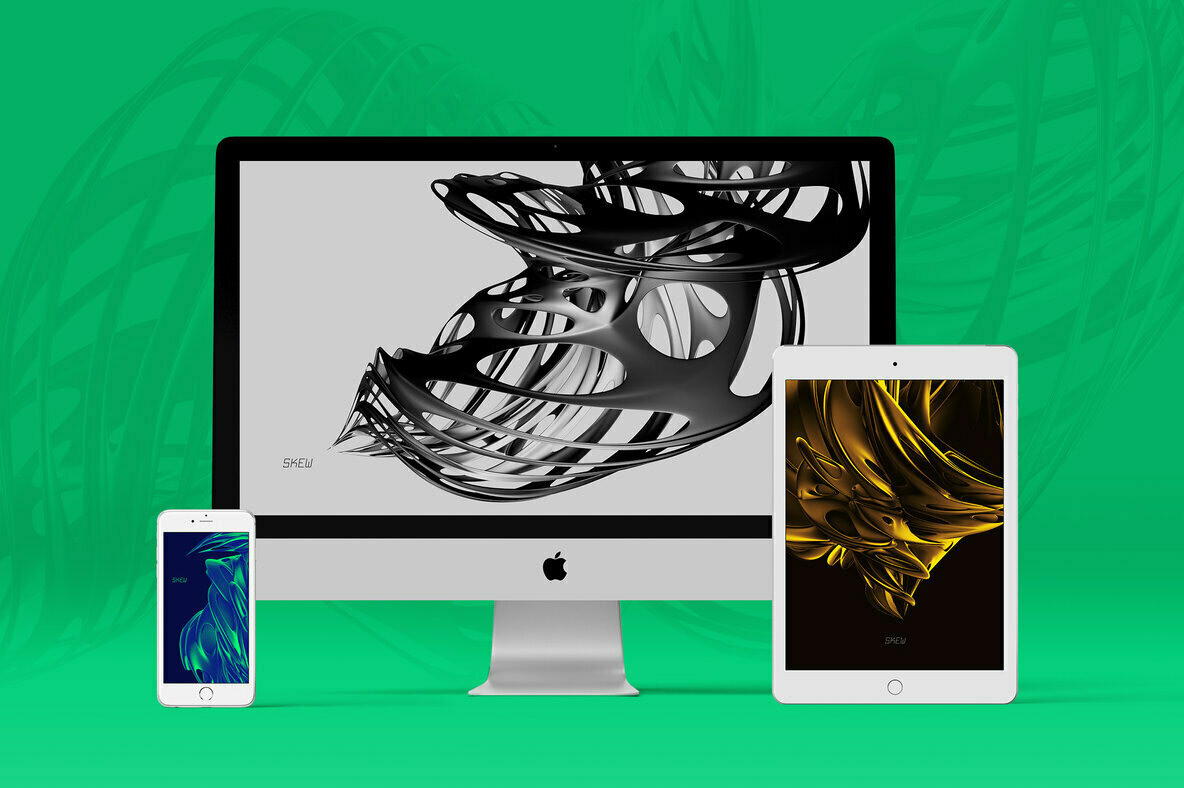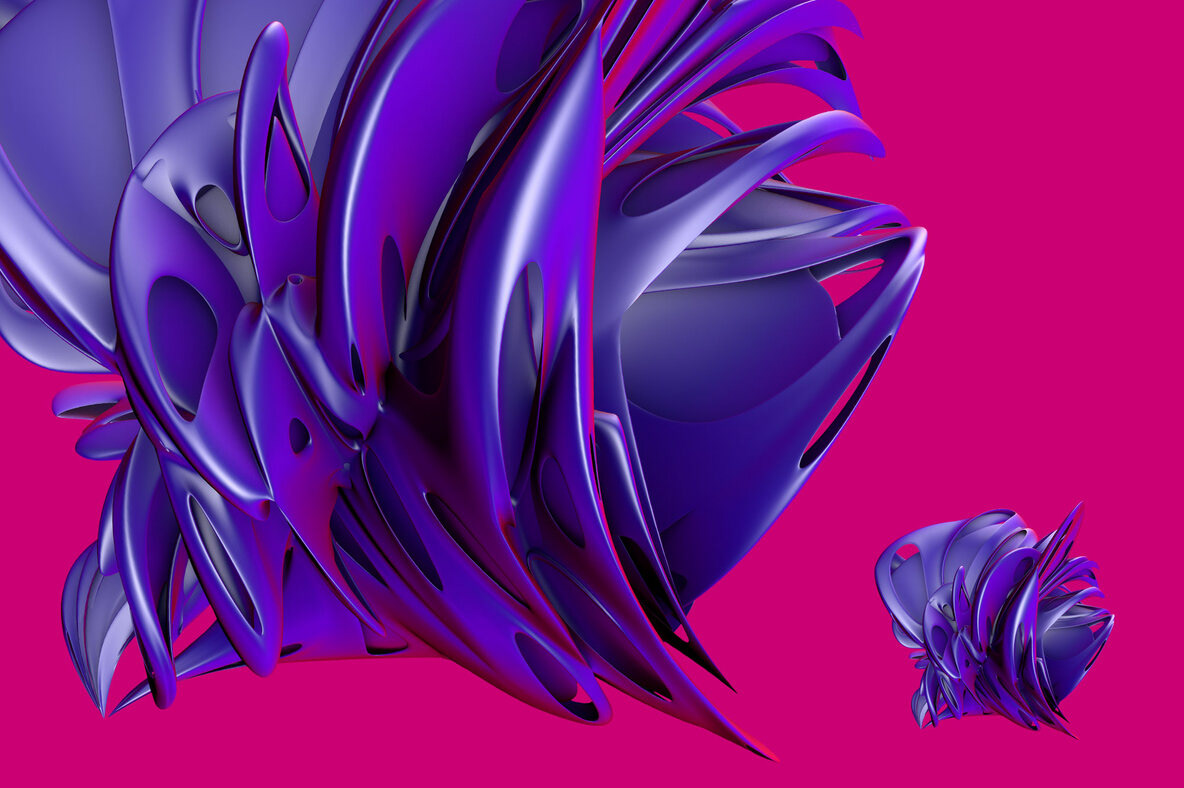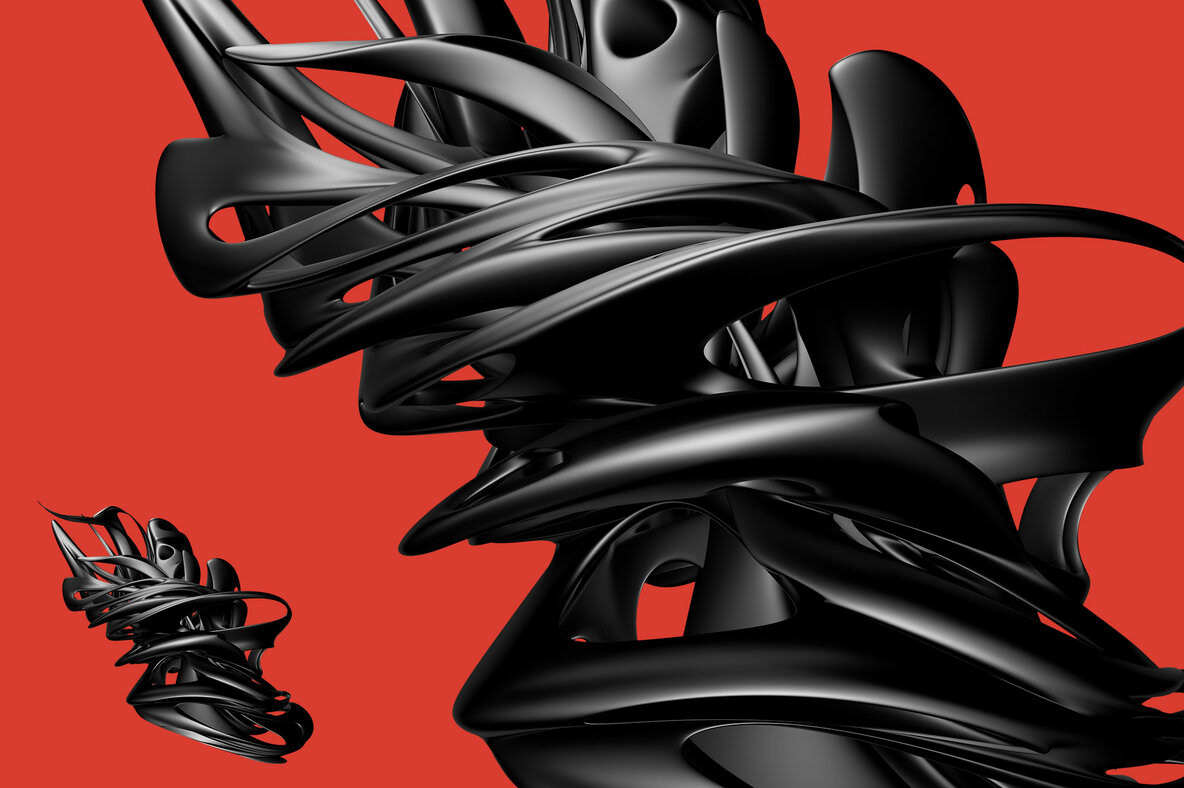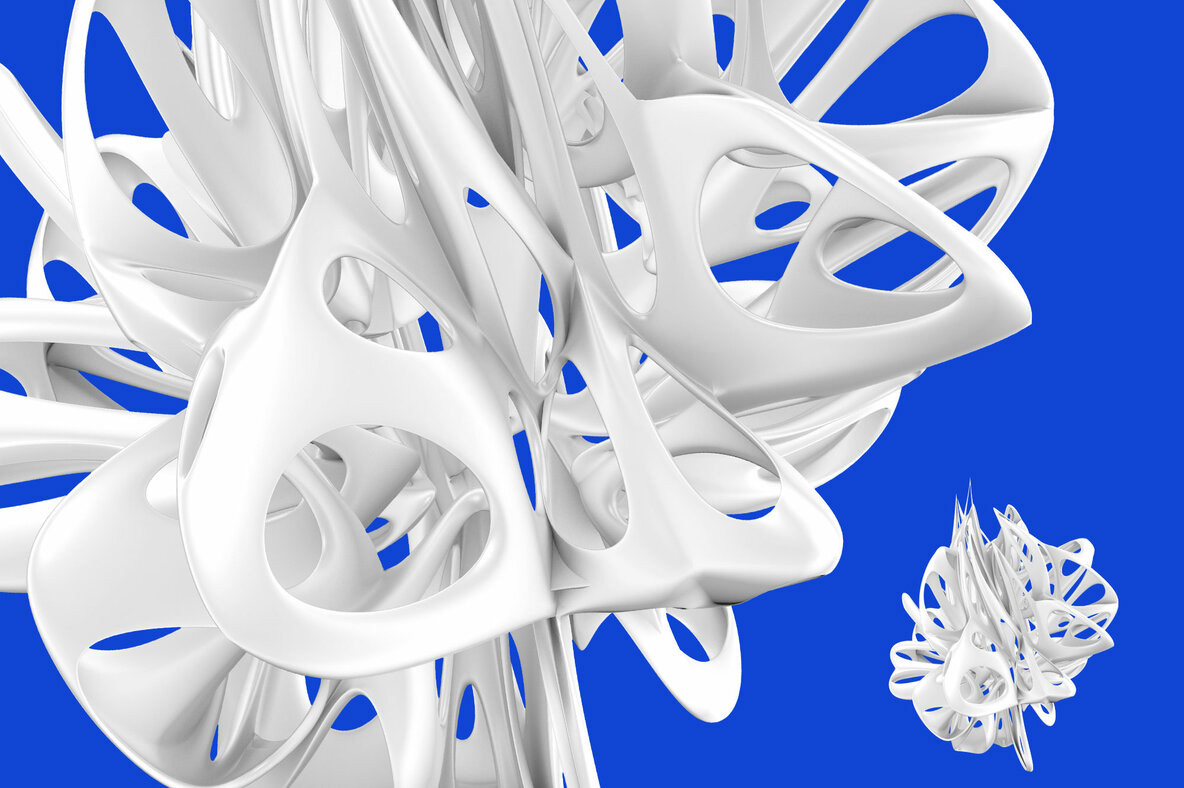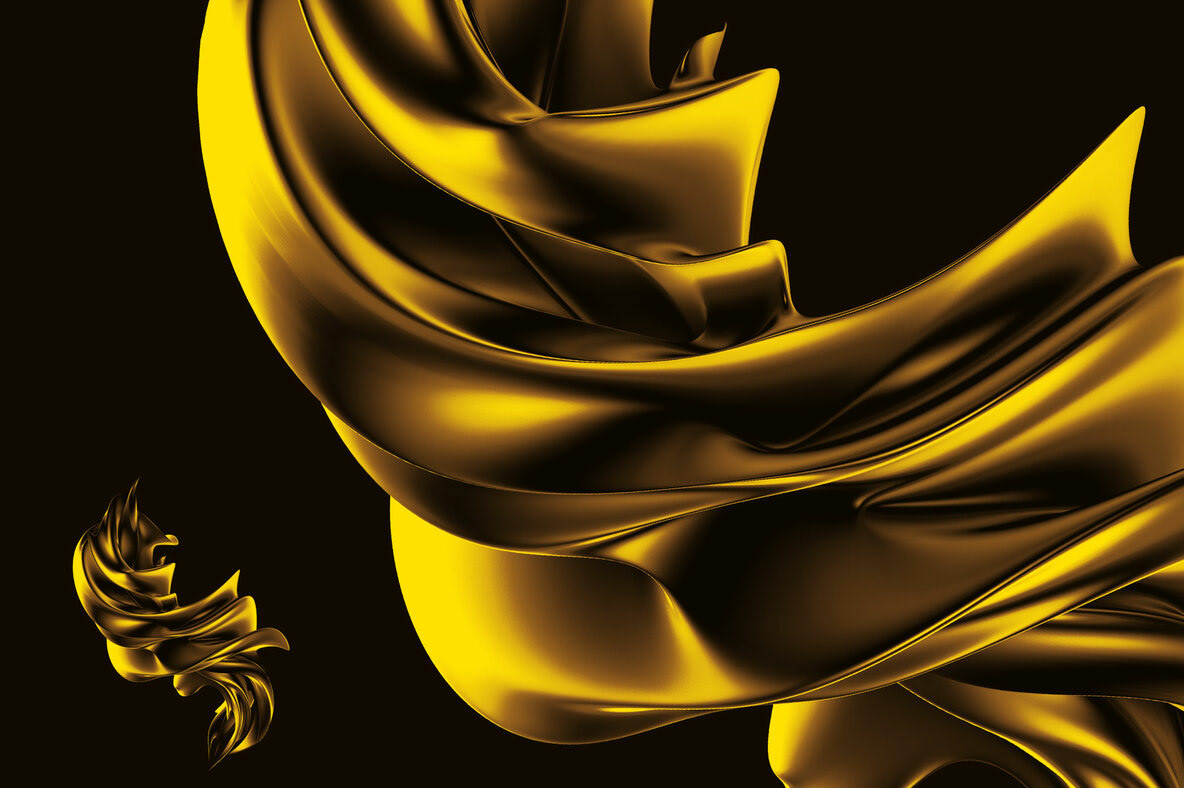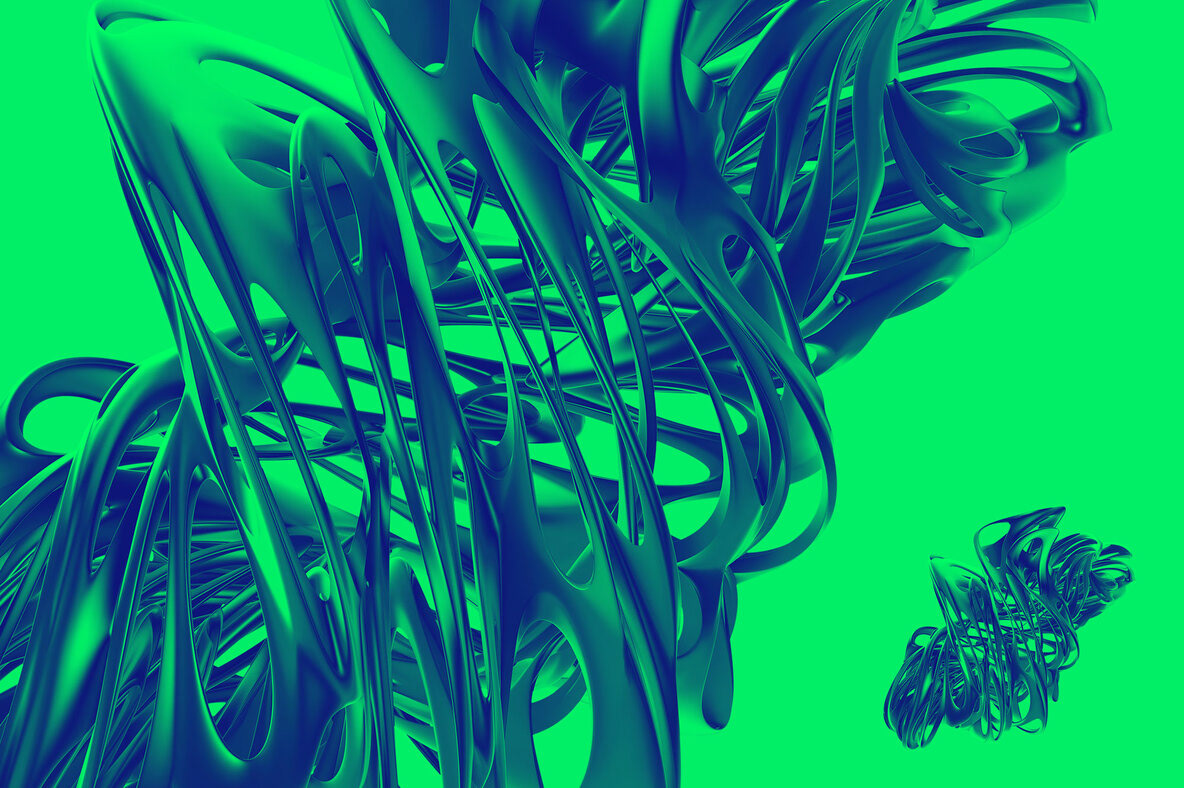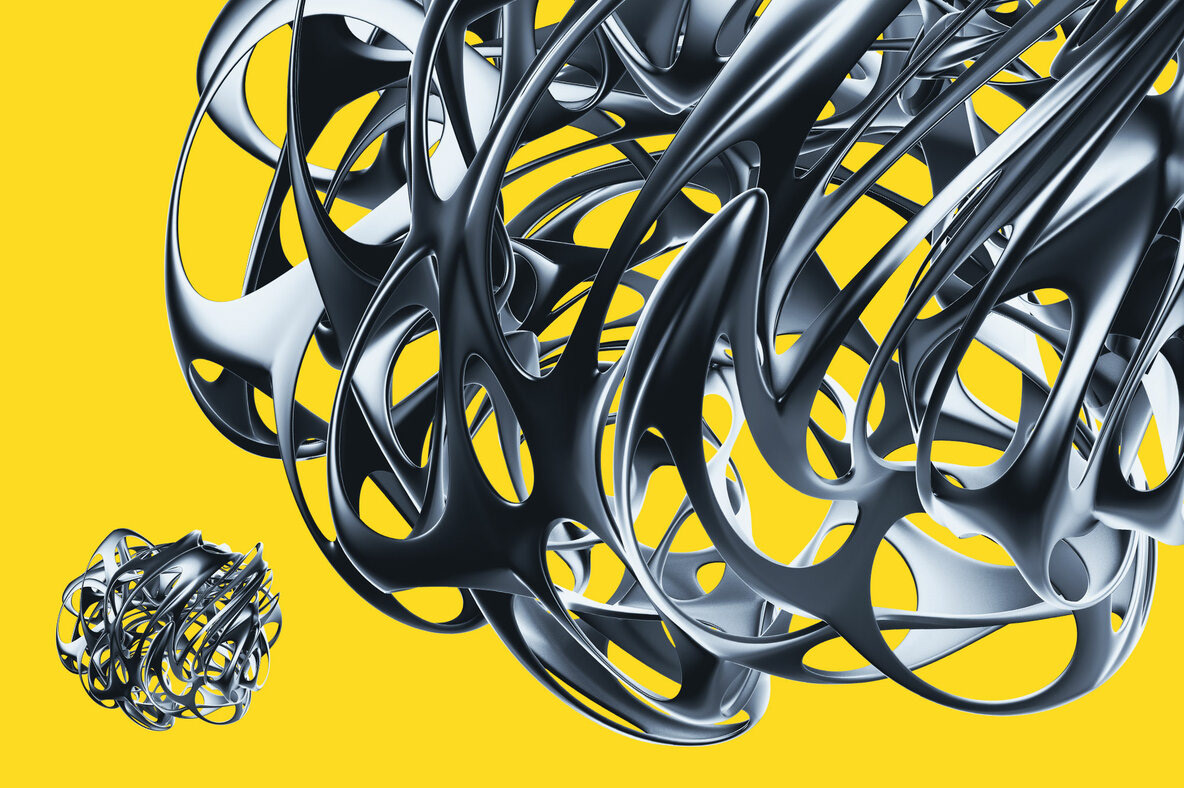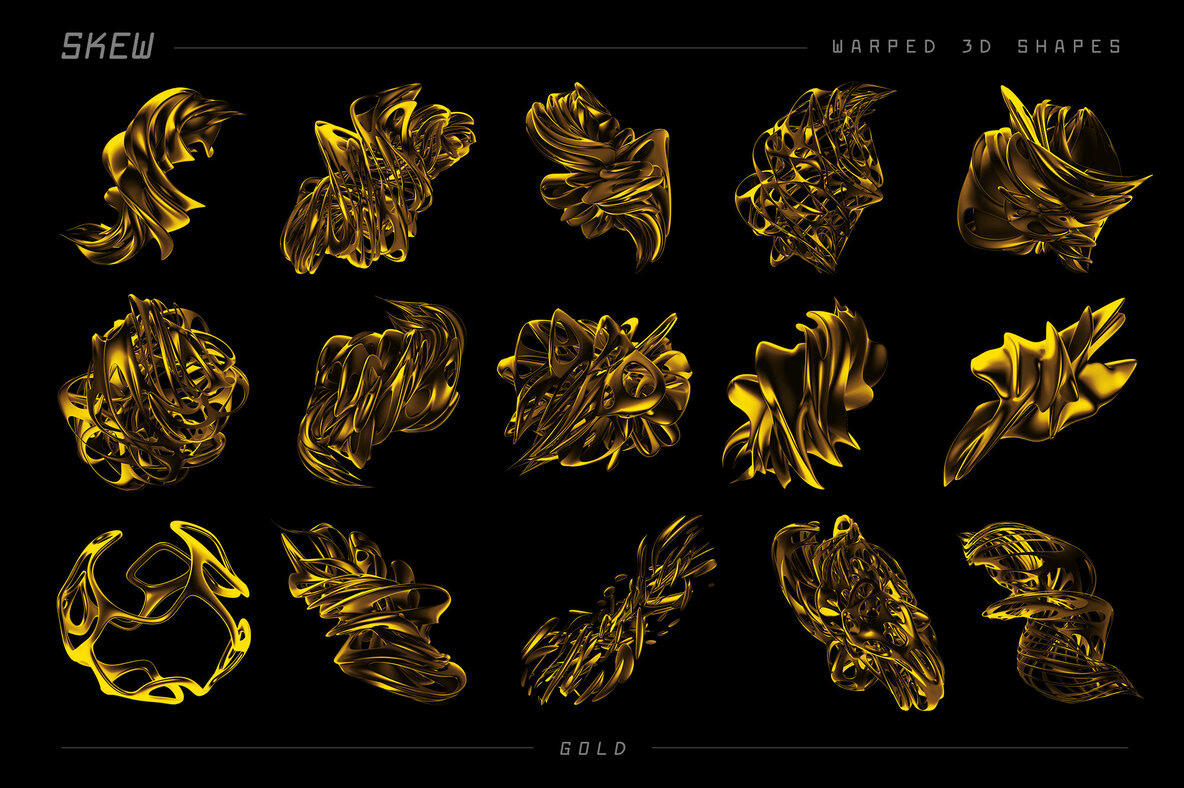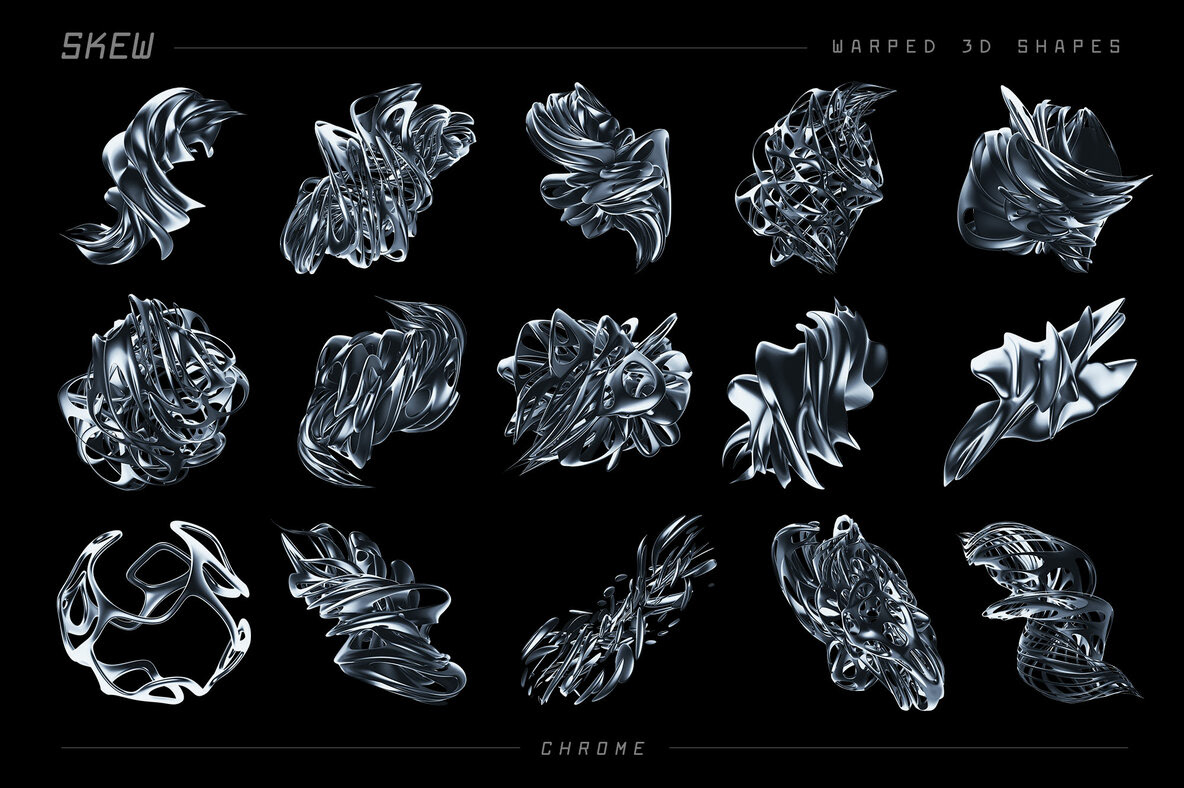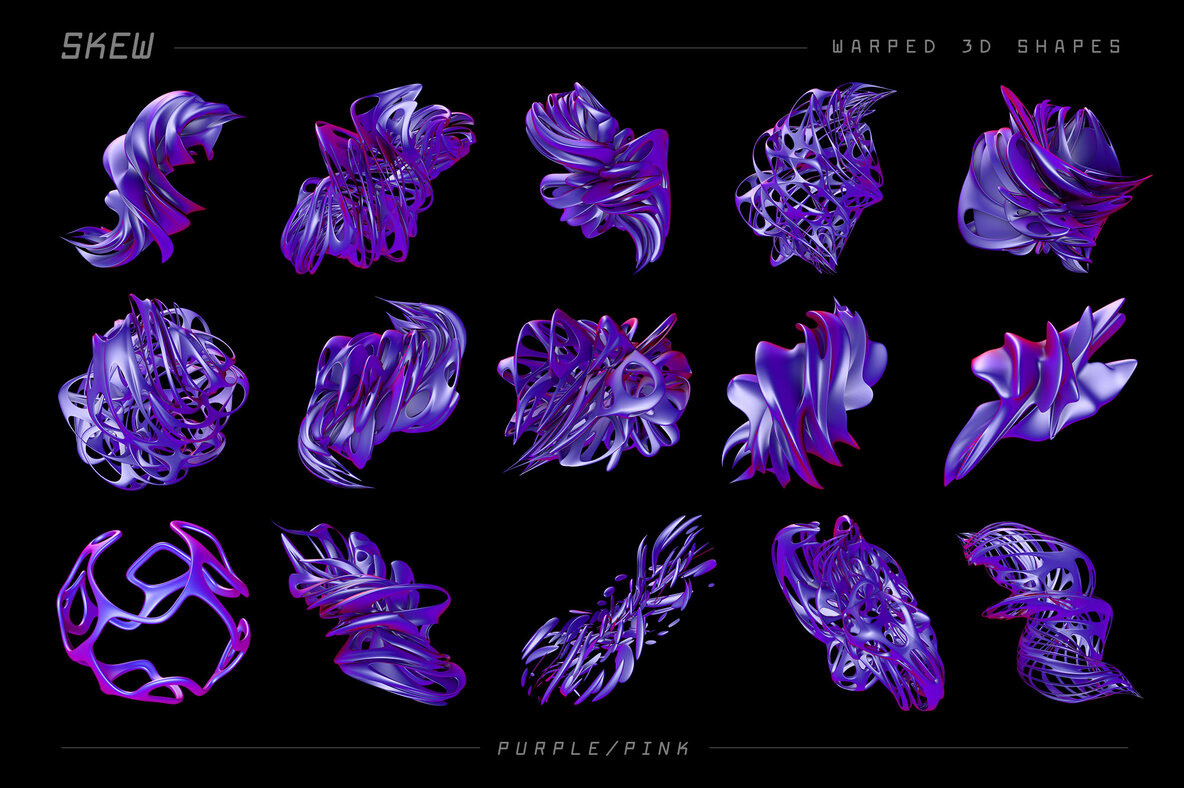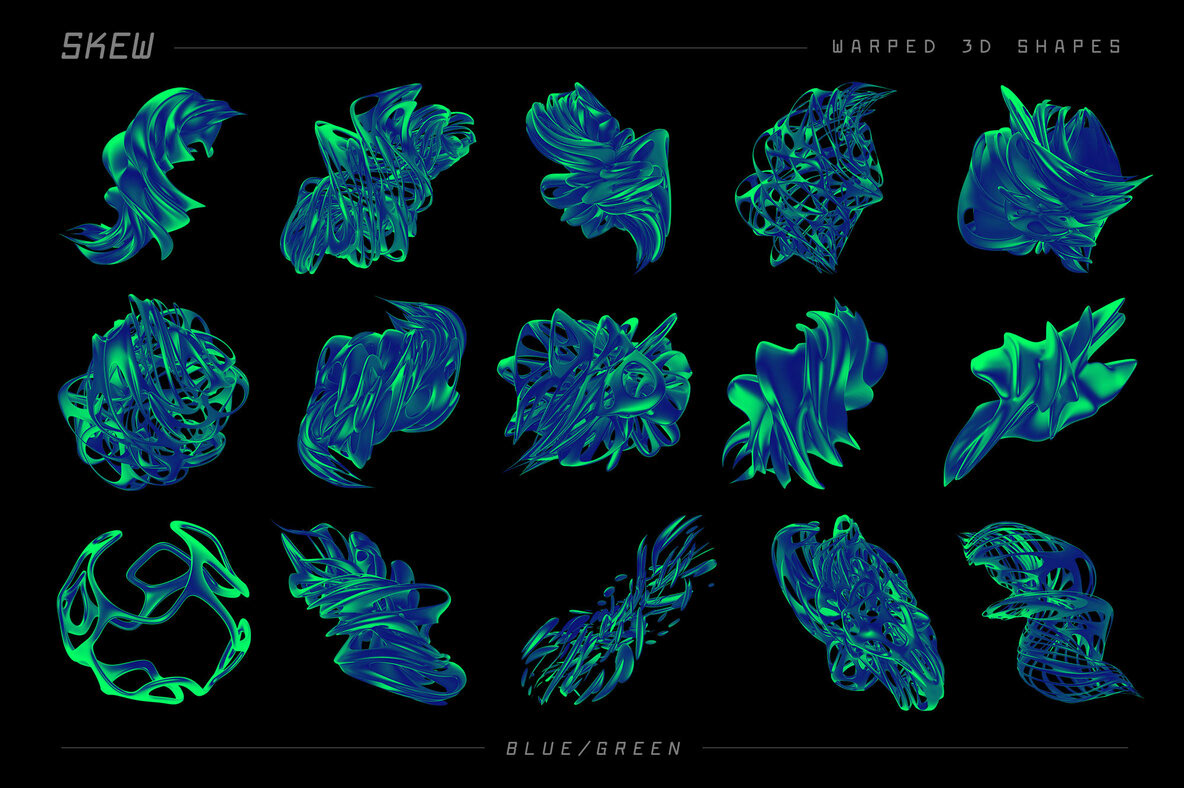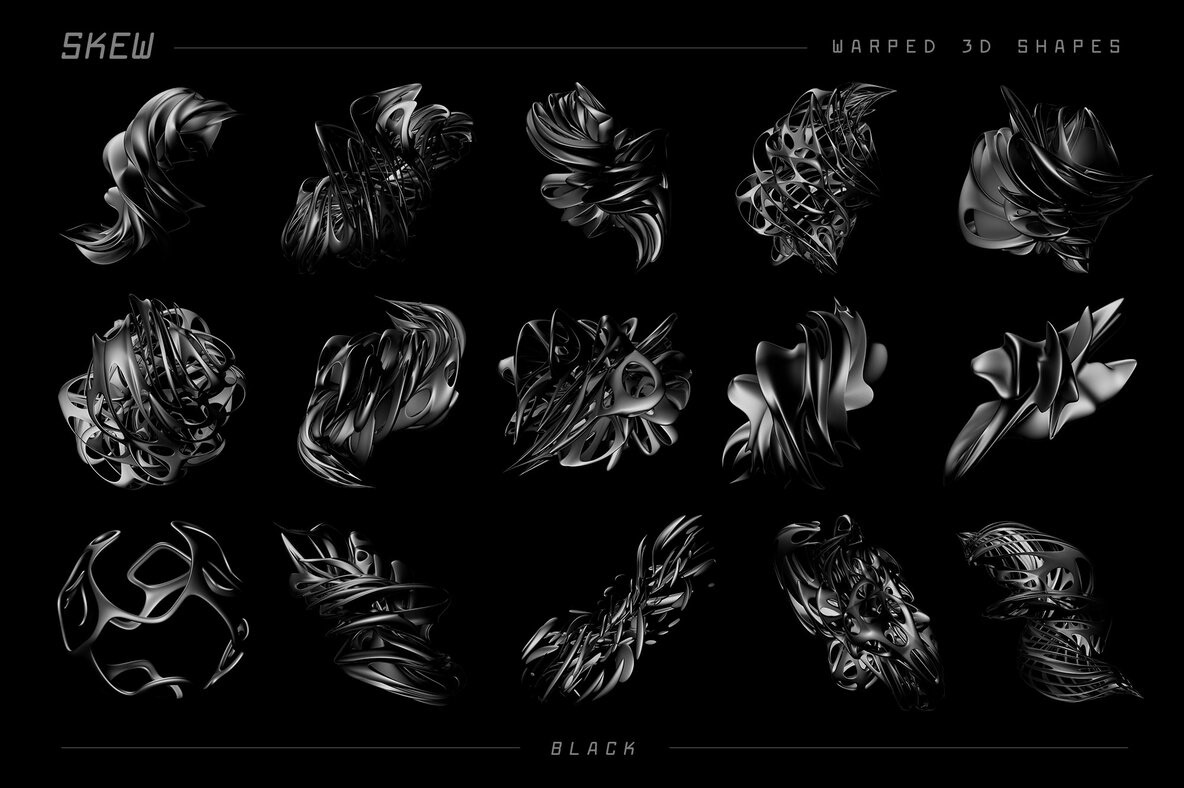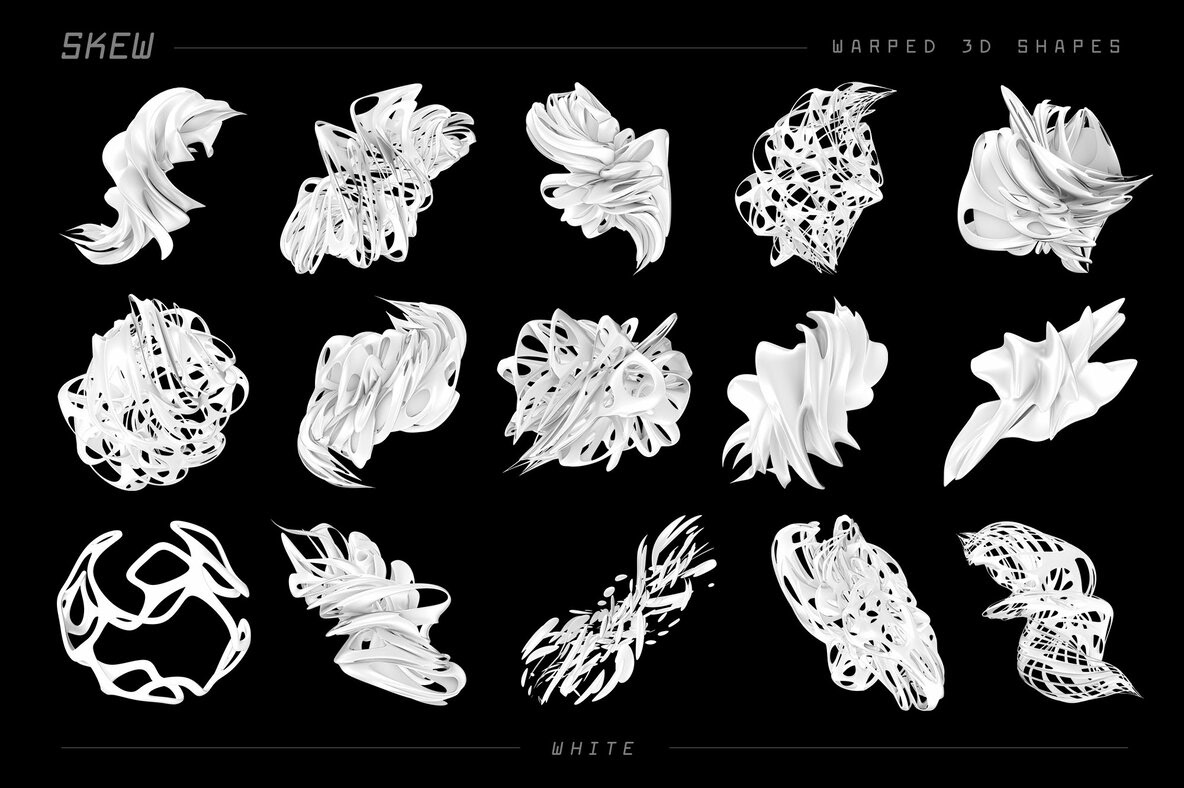 This product download contains 105 files. A set of 105 vibrant and shifting 3D shapes on transparent backgrounds.
These 3D shapes have an energetic and metallic vibe, evoking feelings of excitement and movement. There are 15 unique designs and each of them have 7 different color variations for a total of 105 pieces. They will work great for a variety of projects, like packaging design, concert posters, album art and more. Since these resources are super high resolution, they'll work great in print or web graphics. Use the full pieces or crop in close on the gorgeous macro details. Since each piece is on a transparent background, you can easily layer them with text and other artwork and objects.
EASILY CREATE CUSTOM COLOR VARIATIONS
Using the included Variation Builder PSD, you can easily customize the feel of each texture to get a multitude of different looks by using pre-built adjustments. Since all Variation Builder PSD adjustments are live filters/effects, you can fine tune them even more for your specific project or create your own custom adjustments.
BONUS PHOTOSHOP BRUSHES
Also included is a set of Photoshop brushes made from the textures so you can easily build and create your own custom abstract textures.
FEATURES
• 105 PNG files on transparent backgrounds (15 unique pieces in 7 color variations for each: gold, chrome purple/pink gradient, blue/green gradient, black, white, black and white, )
• 5000 x 5000px (16.67 x 16.67in)
• 300dpi in RGB colorspace
• Variation Builder PSD Template
• Set of Photoshop brushes
Dimensions: 5000 x 5000 (Pixels)