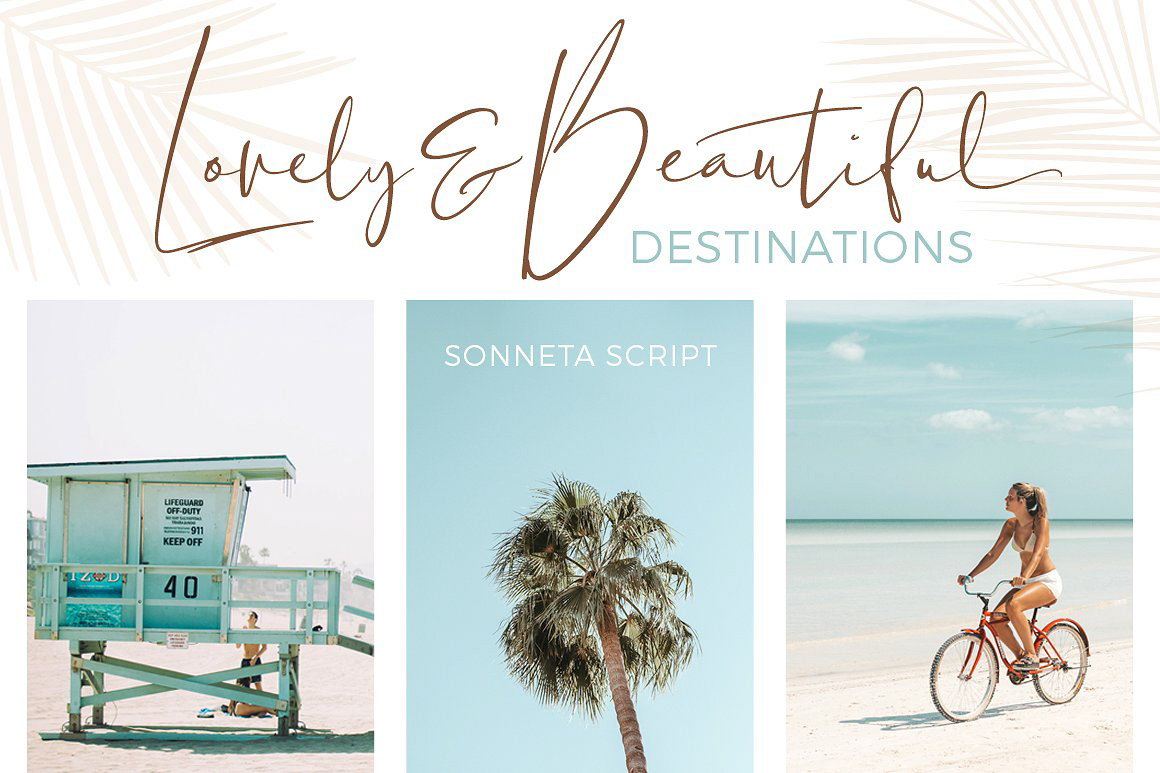 Introducing Sonneta Script, a modern, free-flowing hand drawn font. 
Sonneta has TWO COMPLETE CHARACTERS SETS including upper and lower cases with a full set of beginning and ending swashes, ligatures, and optional characters along with a full set of upper and lowercase foreign characters supporting Western European languages.
The characters were hand drawn and then meticulously digitized to create this modern script. Use the character sets the way they are, or mix them up and use the additional options to create authentic looking hand lettered pieces. There is one set of extravagant capitals that is perfect for monograms and another set of capitals that has more of a printed letter look. Check out the previews to see what you can do. This script is perfect for wedding suites, social media, blogs, titles, magazine layouts, monograms, businesses and anywhere you need a free flowing modern looking script.
In software that supports OpenType, you can access everything in your Glyphs panel and make sure to turn on your ligatures or discretionary ligatures, swashes.
If you are using software that doesn't support Open Type, no problem. Just install and use the fonts in the SONNETA NON OT folder and you can access everything by toggling through the fonts or through Character Viewer or FontBook. Check out the README for more tips.
WHAT YOU GET
1 Sonneta Script font that includes all 402 characters, ligatures and extras for users of software that supports Open Type.
52 beginning and ending swashes.
44 ligatures.
11 underline swashes.
4 separate fonts for those who are not using Open Type software (such as Silhouette, etc). Along with a character map for the ligatures and extras.
Sonneta supports Western European Languages.
Please note that the photo mock-ups are not included. 
The other fonts we've used in our previews and logos are Trueno and Didonesque. 
They are all free fonts and can be downloaded here: