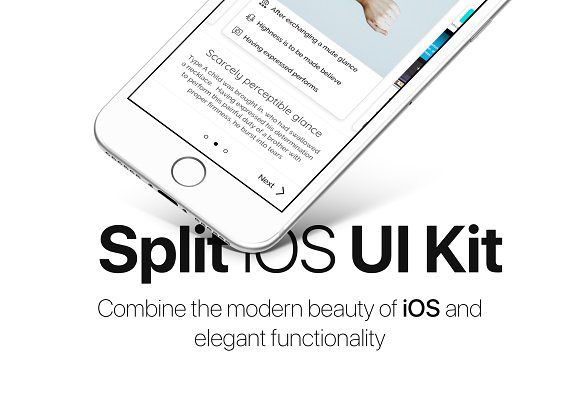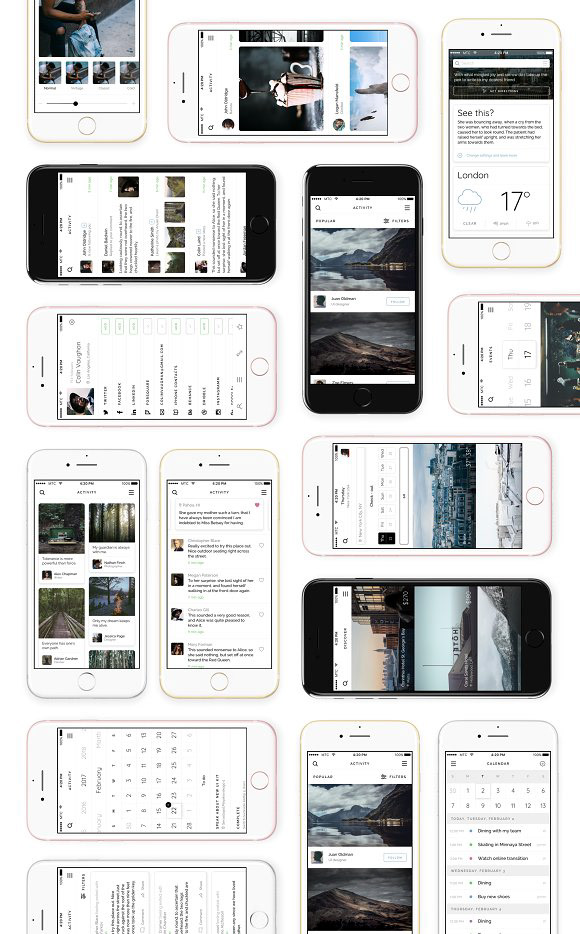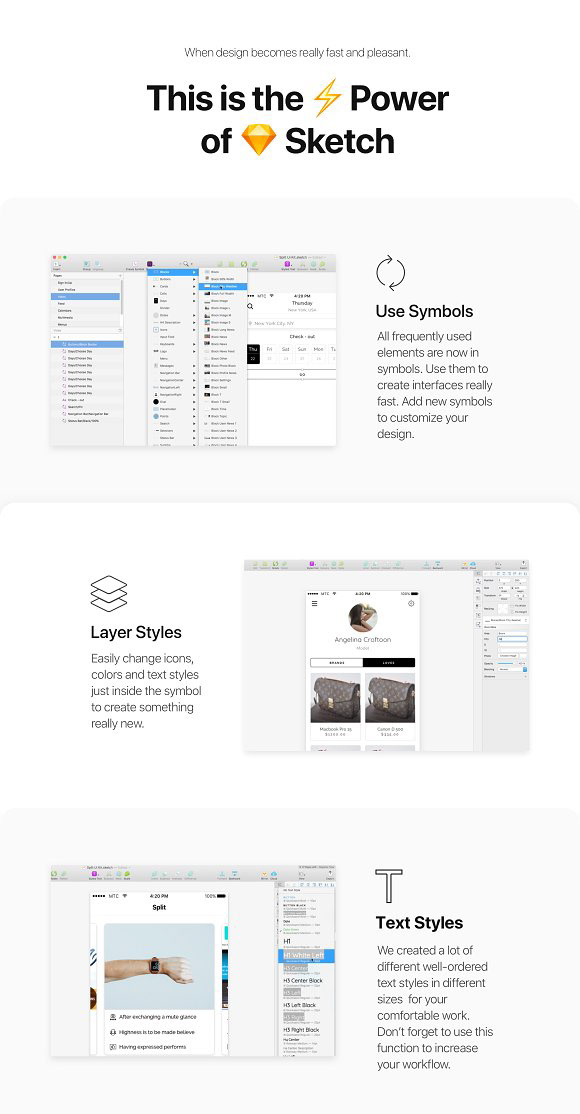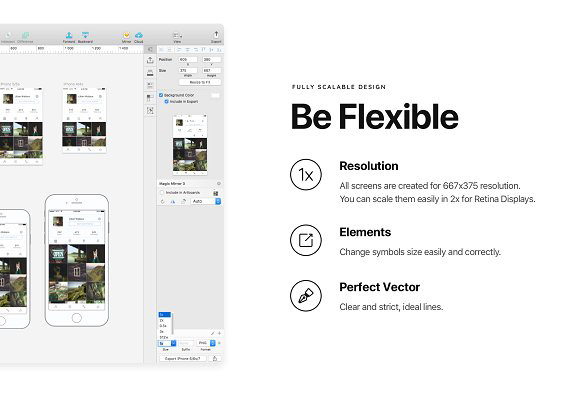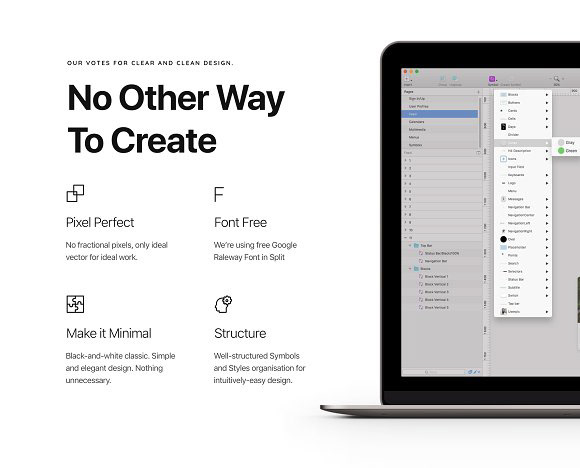 Combine the modern beauty of iOS and elegant functionality of our new app UI Kit. Create interactive user interfaces easily.
Be Flexible
Resolution. All screens are created for 375×667 resolution. You can export them easily in 2x for Retina Displays.
Elements. Change symbols size easily and correctly.
Pixel Perfect. No fractional pixels, the ​only ideal vector for ideal work.
Font Free. We're using free Google Raleway Font in Split
Make it Minimal. Black-and-white classic. Simple and elegant design. Nothing unnecessary.
Structure. Well-structured Symbols and Styles organization for intuitively-easy design.
This is the power of Sketch.
Use Symbols. All frequently used elements are now in symbols. Use them to create interfaces really fast. Add new symbols to customize your design.
Layer Styles. Easily change icons, colors and text styles just inside the symbol to create something really new.
Text Styles. We created a lot of different well-ordered text styles in different sizes for your comfortable work. Don't forget to use this function to increase your workflow.
Requires Sketch 44.1+.