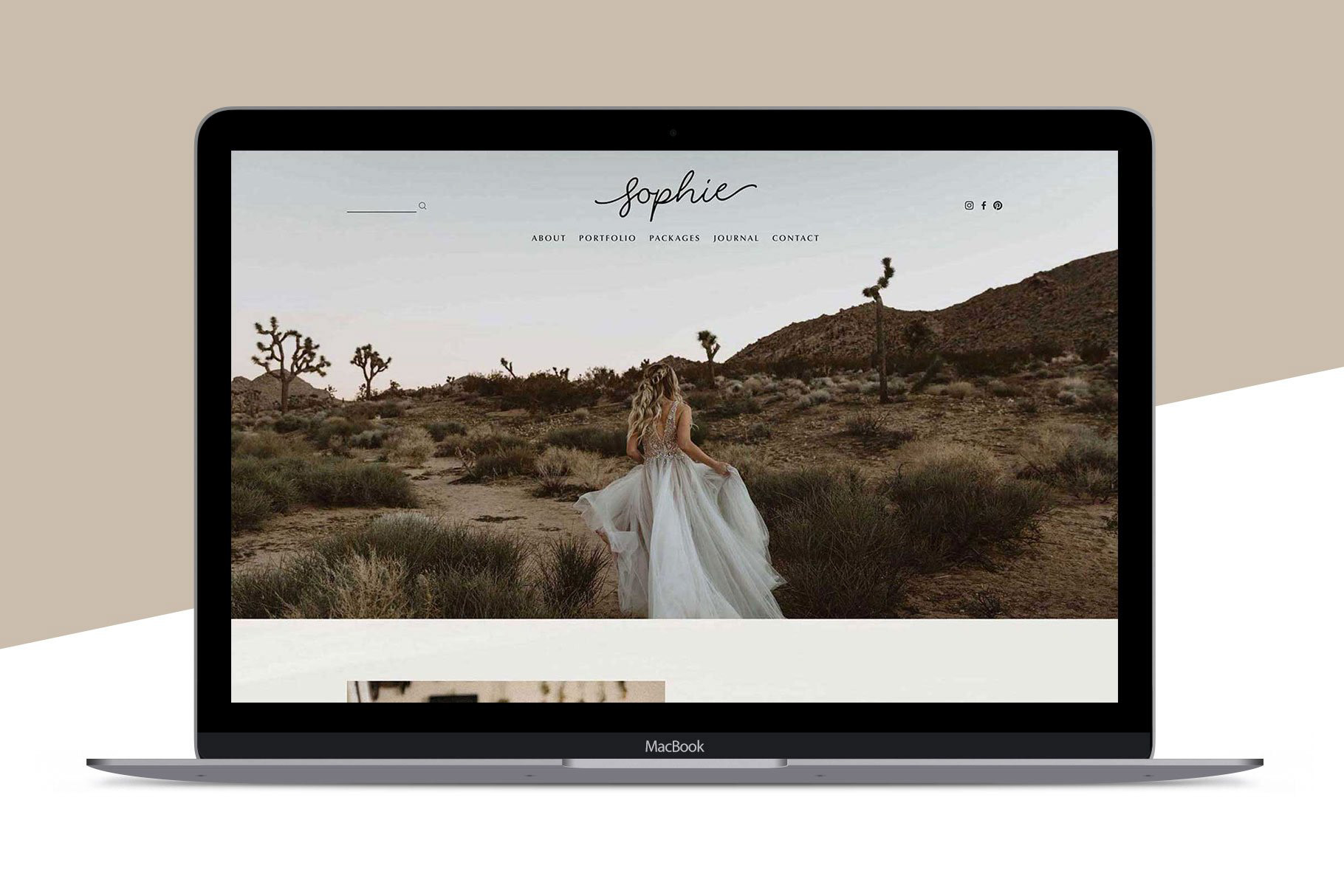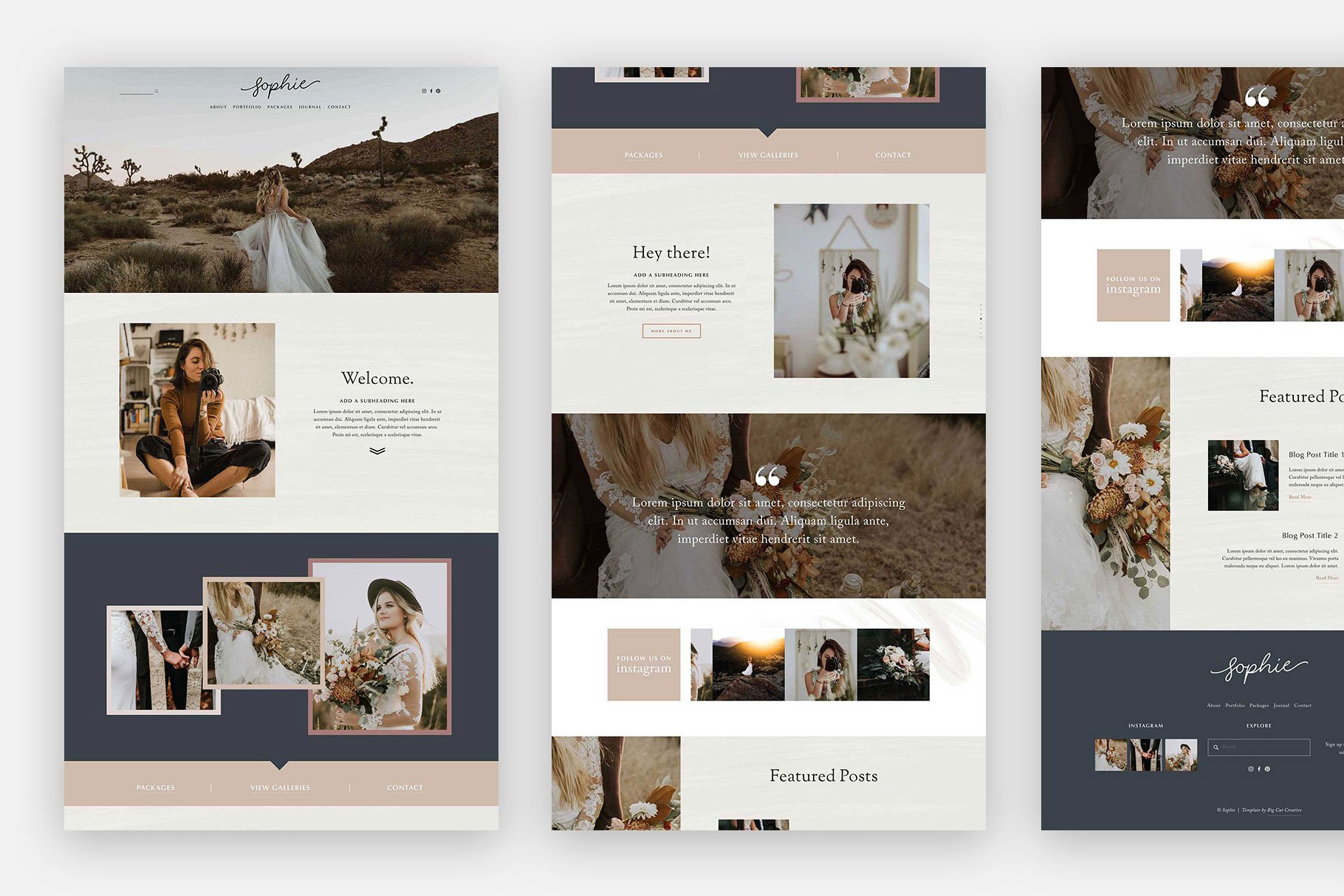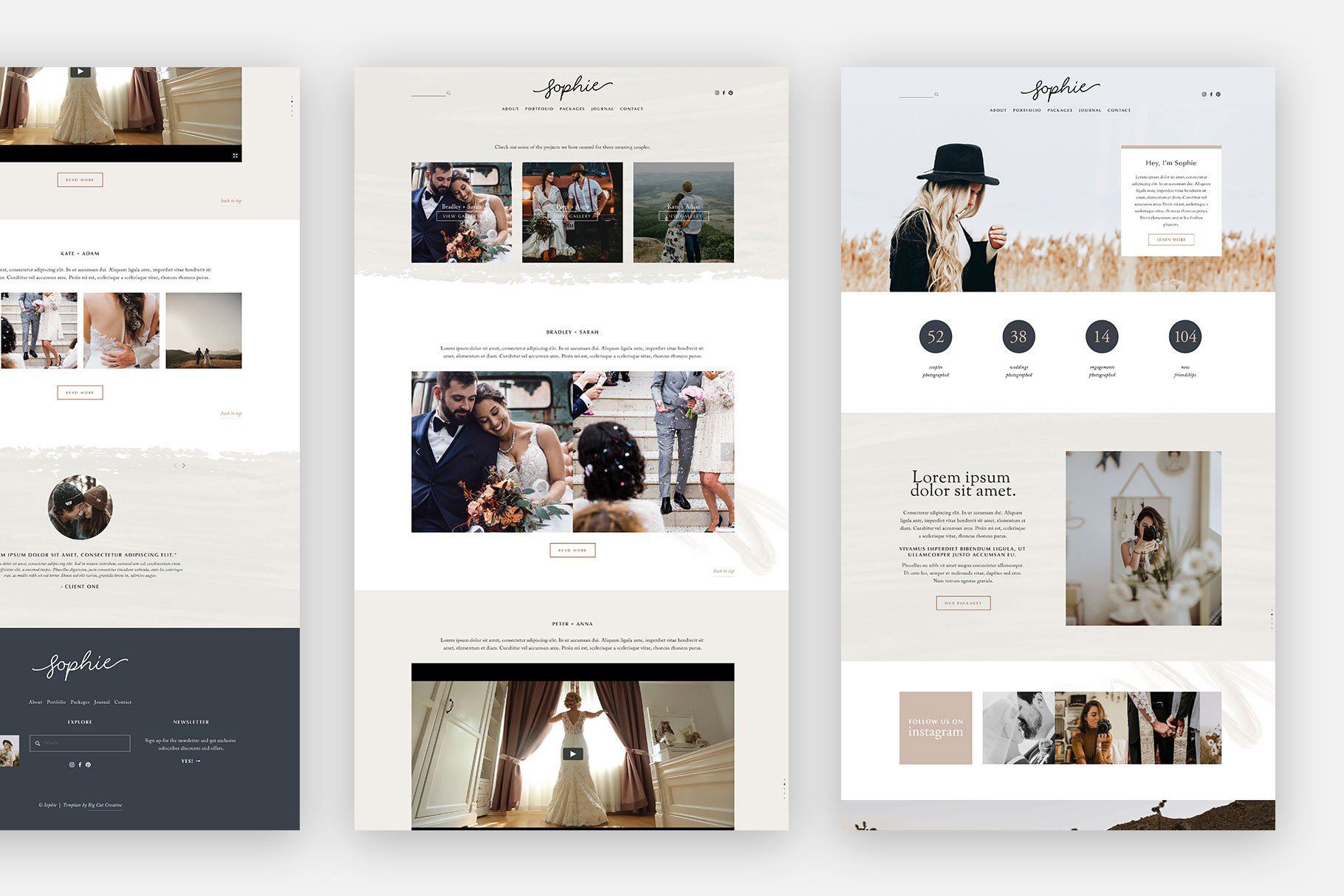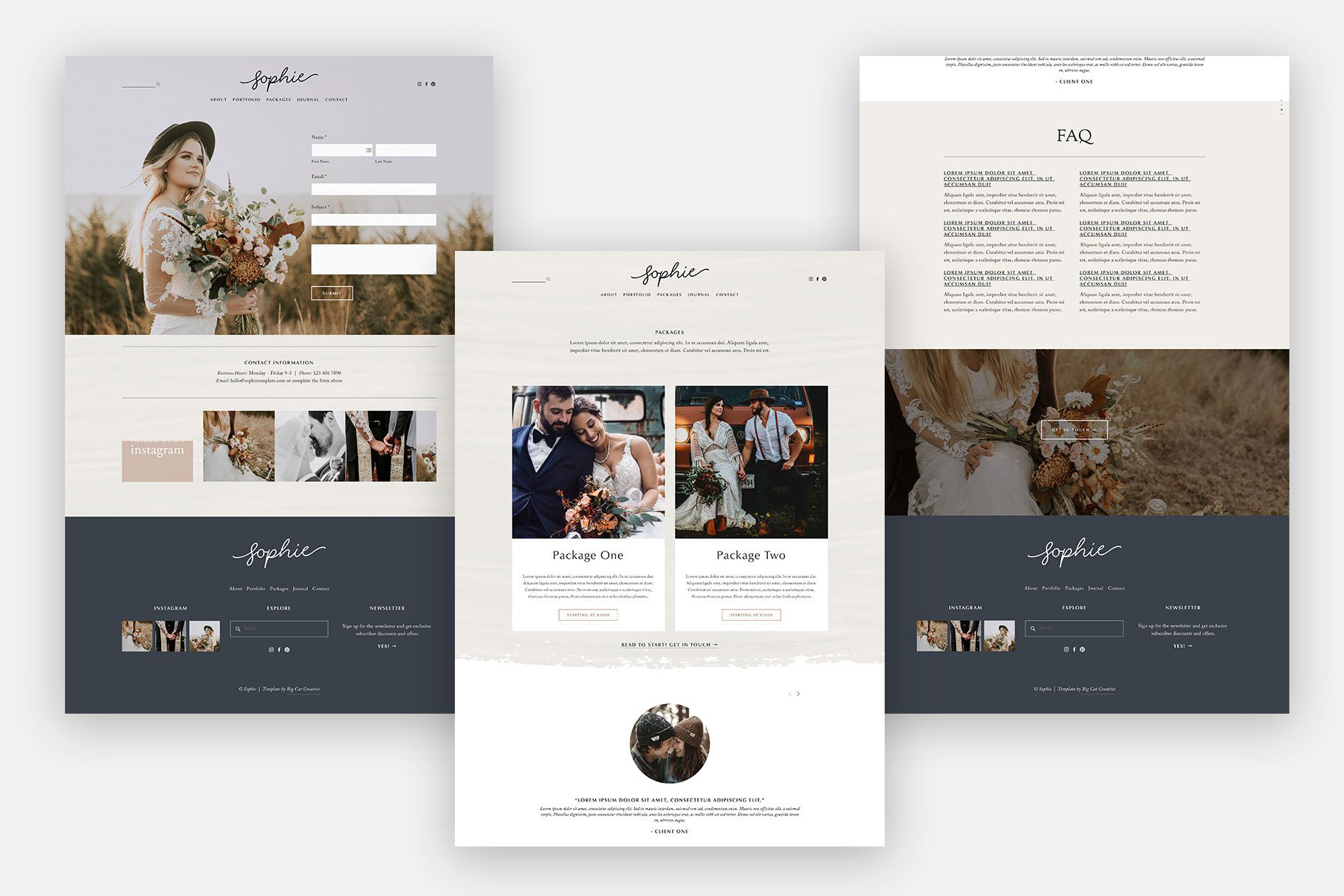 The Sophie Squarespace Template Kit is a rustic and romantic website kit with a simple and modern layout style. It has been designed with photographers, designers, or other creative business types in mind with a comprehensive portfolio and services/packages page. The structure of the site is very clear and easy to navigate, while the textures and full width imagery give it some creative flare. 
The Template Kit is completely customizable to suit your business, you can change the logos, images, colors, fonts, text and layout, so it can be adapted for almost any business type - see more details below!
This template is built for Squarespace. Please read all of the details below before purchasing.
More than just great designs, our templates are an all-in-one solution for easily building and launching your new website from scratch.
Not only do you come out with a great website, but you'll get our best-practice website and design tips, a comprehensive guide to writing your copy, and a Squarespace crash-course so you can have the confidence to completely take control of your website.
Once you purchase your template, you will get instant access to everything you need to build this template including: Canva (or Photoshop) graphics, step by step tutorial videos showing you exactly how build your website, a private resource page with a 10 step launch process that takes you from the very beginning to launching your new site and MUCH more!
A subscription to Squarespace (details on how to do that once you purchase the template)
A Canva.com account to edit the graphics. To upload a custom font or download transparent PNGs, you will need Canva for Work (a paid version of Canva). You can download a free 30 day trial.
You don't need Photoshop to edit the graphics for this template! But we have included Photoshop files and instructions if you would prefer to use Photoshop over Canva (you can download a free trial at adobe.com).
NOTABLE FEATURES INCLUDED
Full-Width Images/Backgrounds
Footer Navigation
Instagram Feed
Social Links in Header + Footer
Contact Form
Testimonial Carousel
Blog
Photo Galleries / Portfolio
Video Blocks
Search bar in Header + Footer
NOTABLE FEATURES THAT CAN BE ADDED
Unlimited Additional Pages
Full-Width Video
Dropdown Menus
E-Commerce Shop
Newsletter Signup Form
NOTABLE LIMITATIONS
No Blog Sidebar
WHAT YOU CAN CHANGE
Fonts
Text
Graphics/Images
Colors
Layout
Pages
Navigation
FONTS
This templates' fonts come included within Squarespace. Included with the template download is a link where you can download the logo font.
Photography in this template is intended to be replaced and is supplied for demonstration purposes only.
T's + C's
Due to the fact that our products are digital, they cannot be returned or exchanged.
 We cannot issue refunds after the purchase is made. By purchasing this template you agree to the Terms and Conditions and have read and understand the requirements for this template.