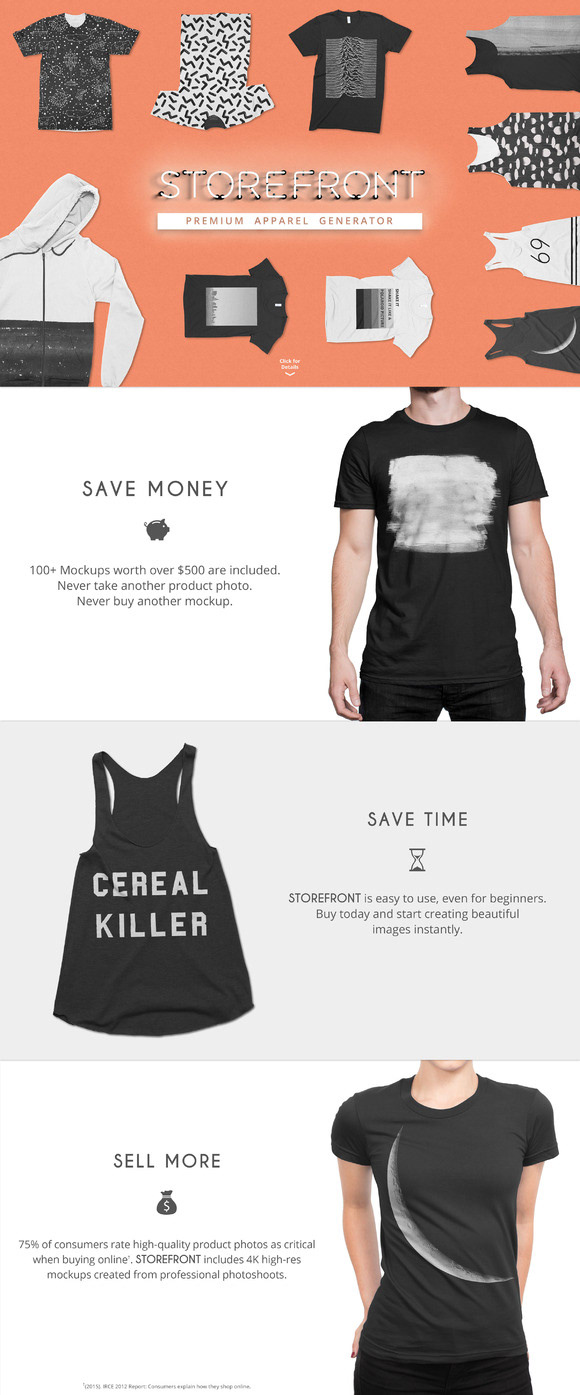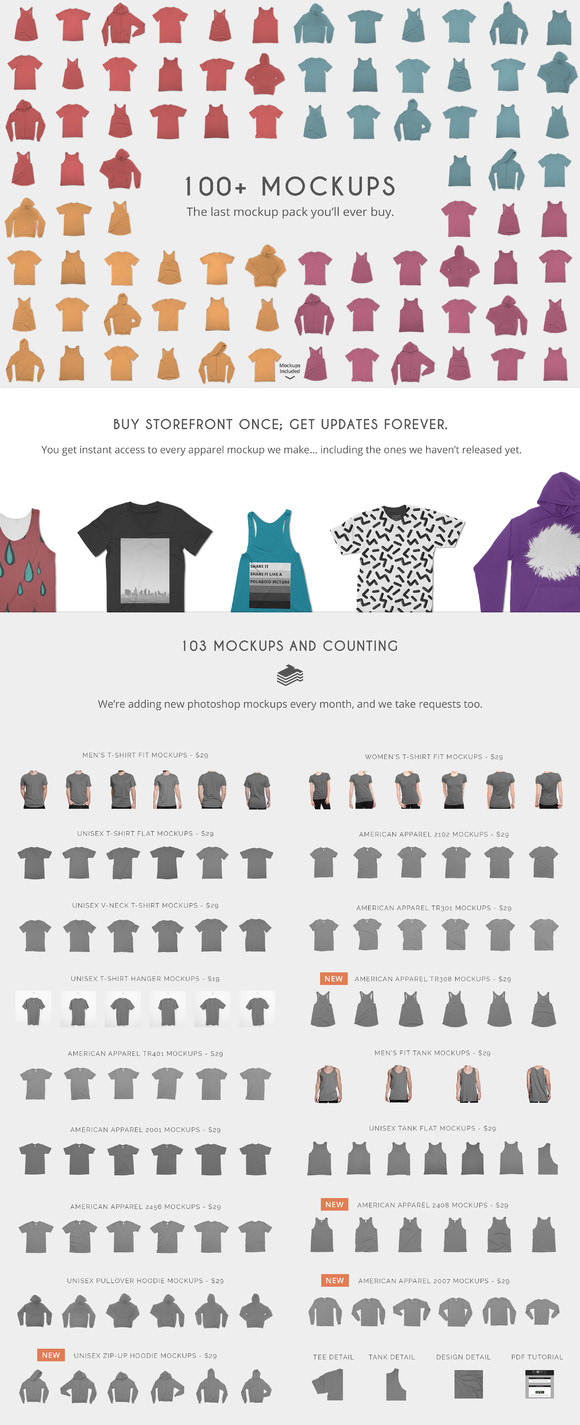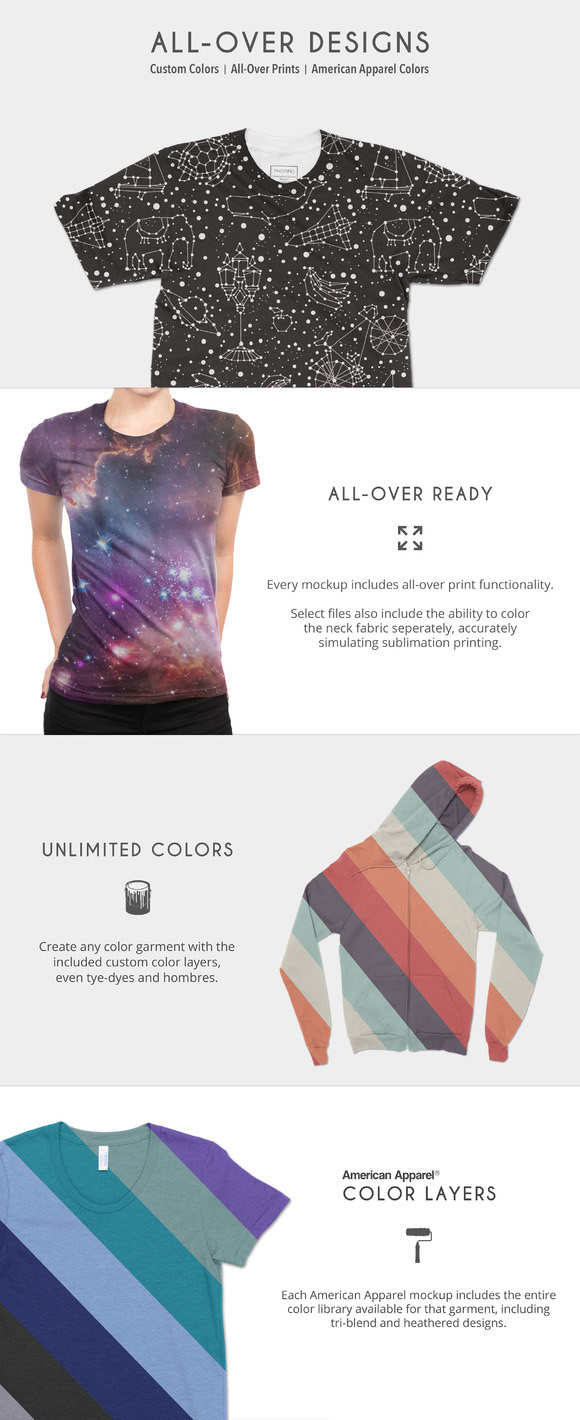 100+ Mockups - Ultra Realistic - 4K HD - Professional Photoshoots - 3D Design Mapping
Sell More
STOREFRONT includes ultra-realistic, high-resolution, Photoshop templates created from professional photoshoots. Increase sales up to 31% with beautiful product images.
Save Money
Over 100 Photoshop files are included. Never buy another mockup. Never take another product photo.
Save Time
STOREFRONT is easy to use, even for beginners. Color-coded templates and detailed tutorials are included. Buy today and start making beautiful images instantly.