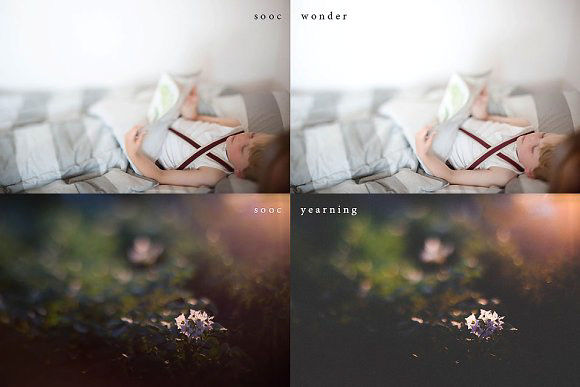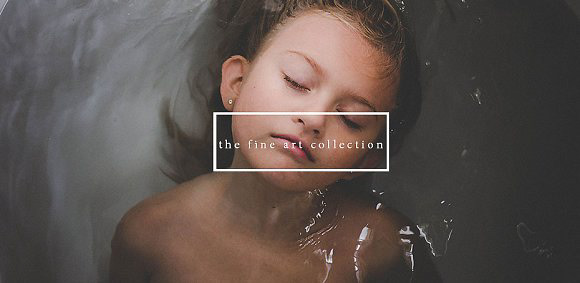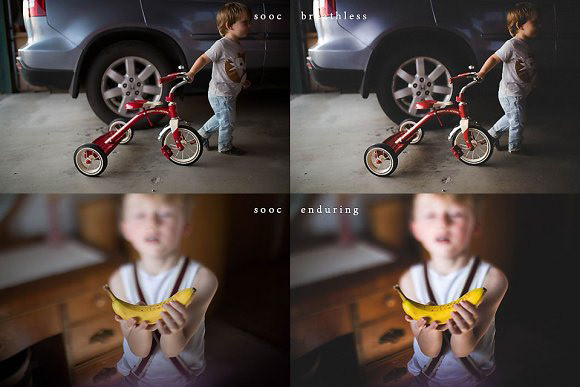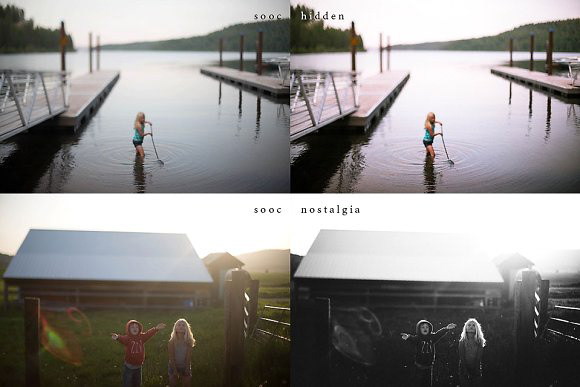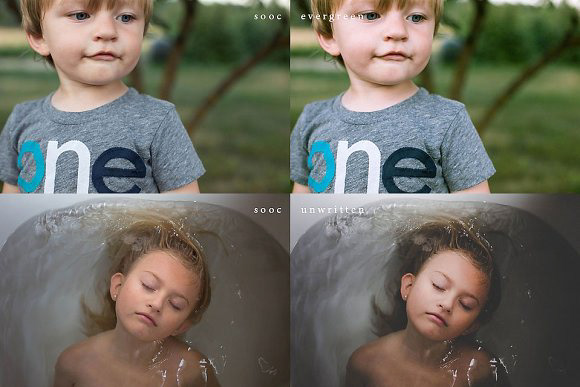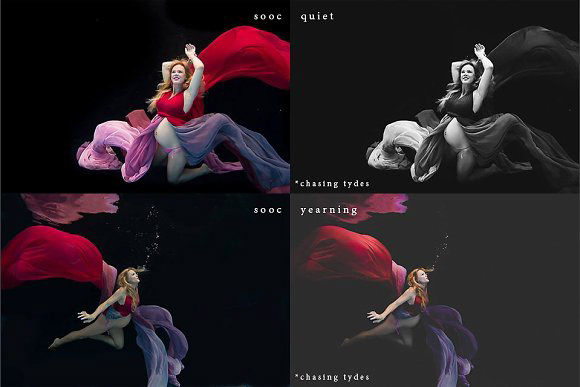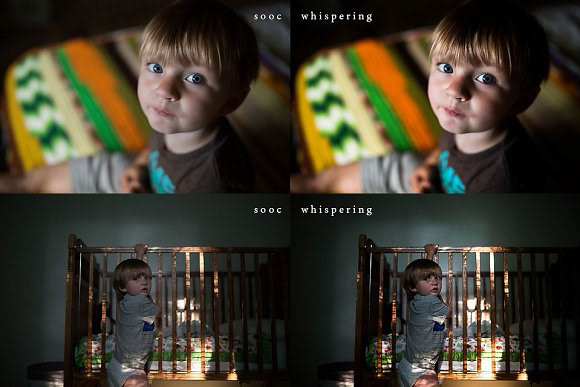 The Fine Art Collection for Lightroom 4-6 + CC
The Fine Art Collection was created for the photographer who loves to take photographs and turn them into something more. They were created for the photographer who loves to create art. We may not have paint and brushes but we are artists of a different sort. We create with light and we create with our hearts. These presets are designed to give you the final artful touch to your images.
In this set, you will find 20 presets created to speed up your workflow. In order to create a set that will be most useful to its users, the exposure and white balance adjustments are left untouched, but still adjustable on your end. It is assumed that these properties in the image are already correct, or will be corrected by the photographer. It is impossible to know the exposure and light temperature in each image the user is working on, so leaving them untouched makes them more versatile.
Please be sure you own a compatible copy of Lightroom before purchasing. All presets work differently on different photos. Due to the nature of this digital product, all purchases are final and will not be refunded for any reason. By purchasing, you agree that you understand how to use Lightroom as well as how to download and install Lightroom Presets. Presets purchased are yours and yours alone. They are not to be shared with anyone or sold as your own.