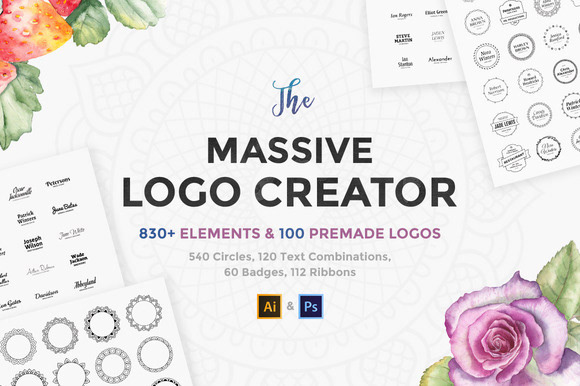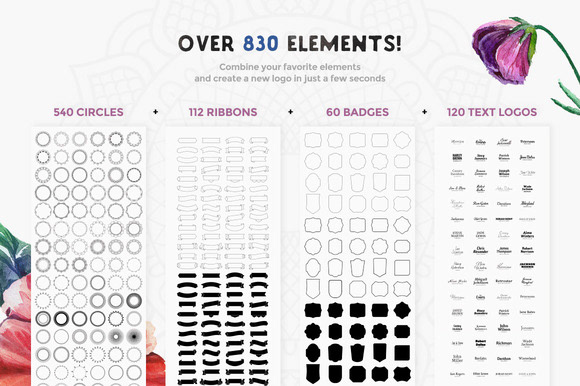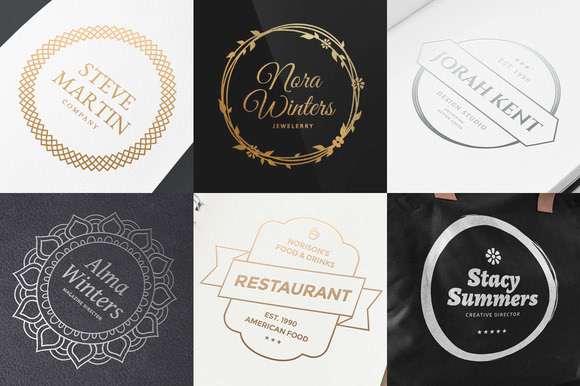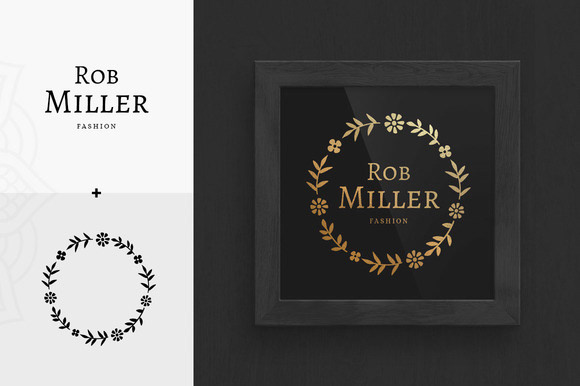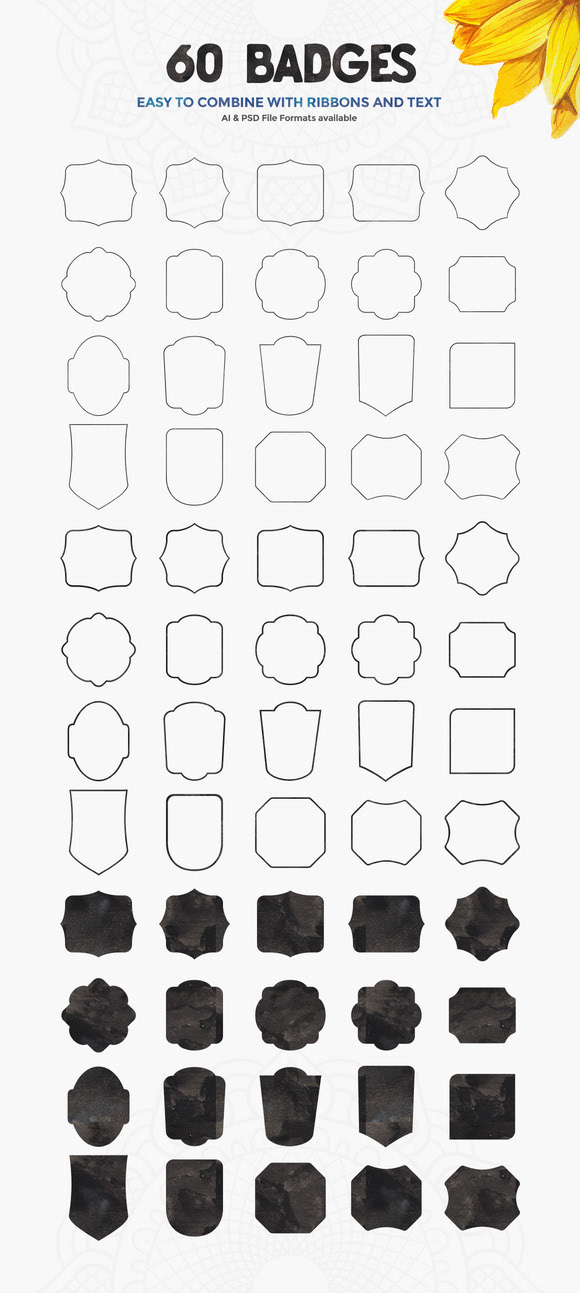 The Massive Logo Creator - 830 VECTOR Elements + 100 Editable Premade Logos + 110 Textures = 1040Total Items!
If you were to combine all the Circles + Text Combinations you'd get 64,800 logos. But the bundle includeseven more elements than that (ribbons, badges, premade logos, various textures and bonus contents!)
This is our huge Logo Creator which features tons of elements that you can use to create professionalgrade logos. It includes all kinds of items in different styles: from mandala elements to simple and minimal or feminine ones. This kit is for everyone!
You can use this incredibly useful resource to create literally thousands of combinations in just a few minutes. We put months of effort into this big package so you could create any kind of logo almost instantly. Have a look at the sample logos in the preview images, the results speak for themselves!
PHOTOSHOP & ILLUSTRATOR - All the logo elements are vectors that you can use in either Illustrator or Photoshop so you can scale them to any size you wish. Combining elements is very simple and fun.
Included in this Bundle:
540 Circles (AI & PSD)
120 Text Combinations (Free Fonts, links inside the package)
60 Badges (AI & PSD)
112 Ribbons (AI & PSD)
50 Foil Textures (JPG)
20 Halftones (PNG & PSD)
40 Vector Textures (AI, PSD, JPG)
6 Bonus Mockups (PSD)
EXTENDED LICENSE INCLUDED - Create any number of designs and sell them where you want!
IMPORTANT! The download links for the fonts used in the text combinations are included in a text document inside the package. Please take the time to read the instructions in this file.