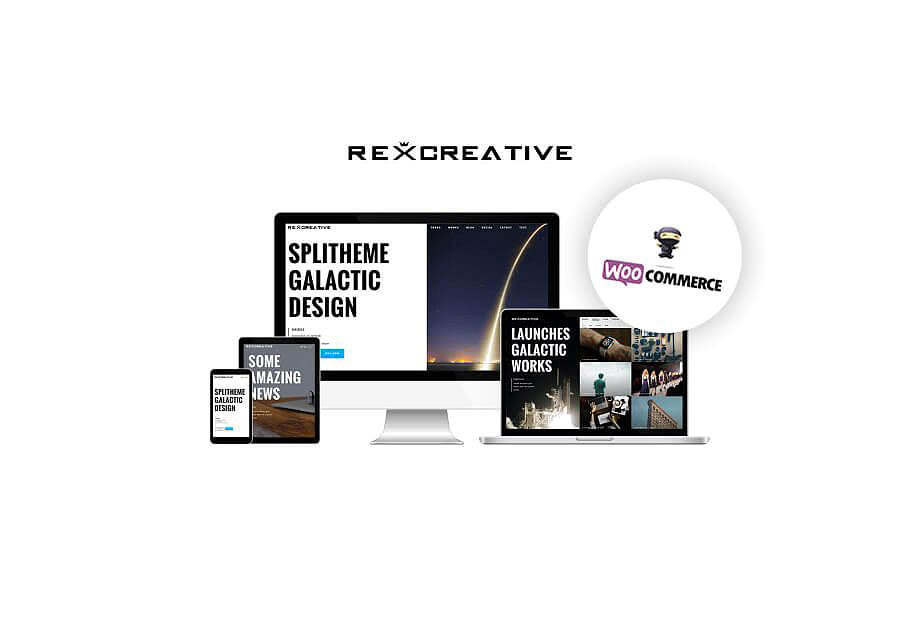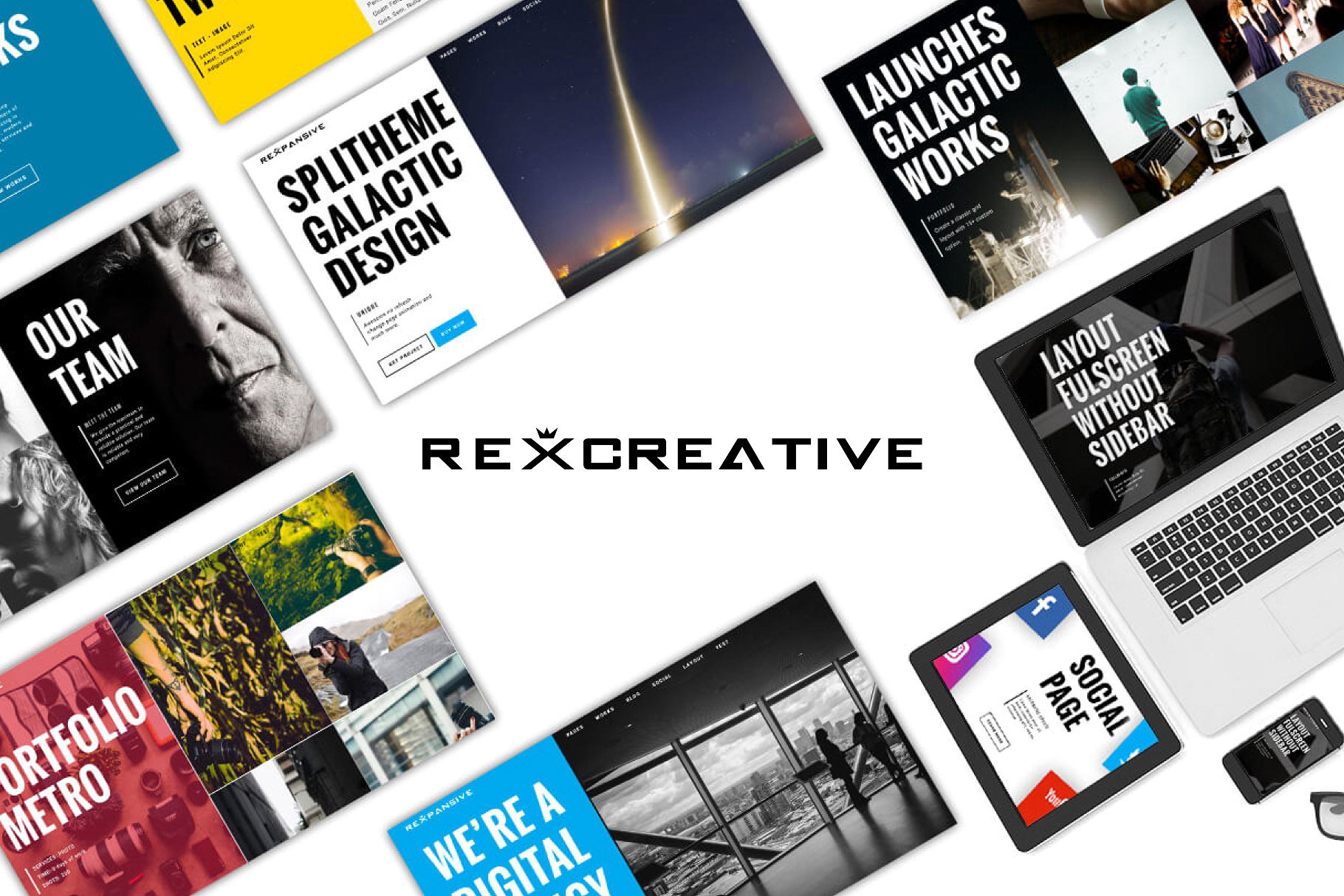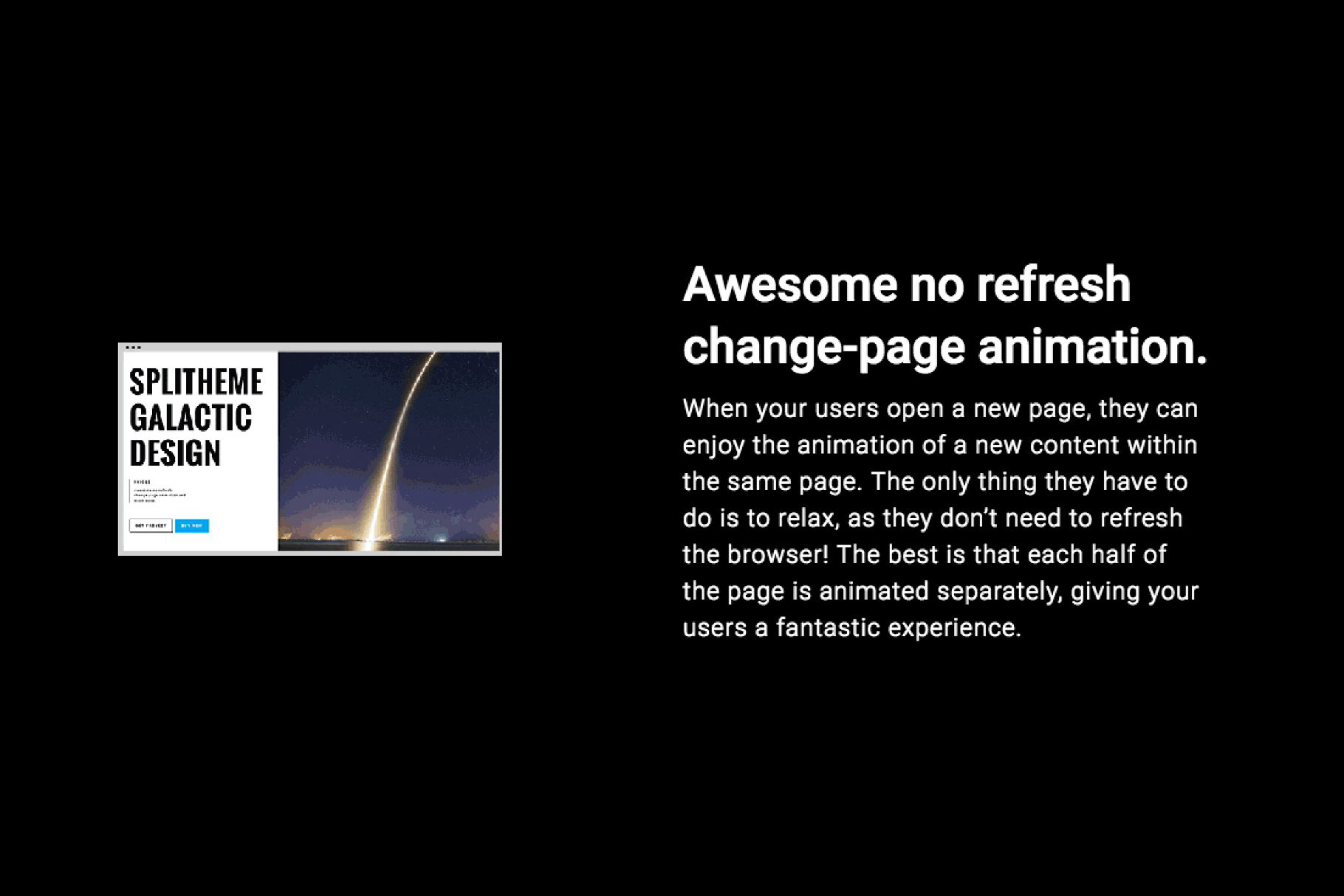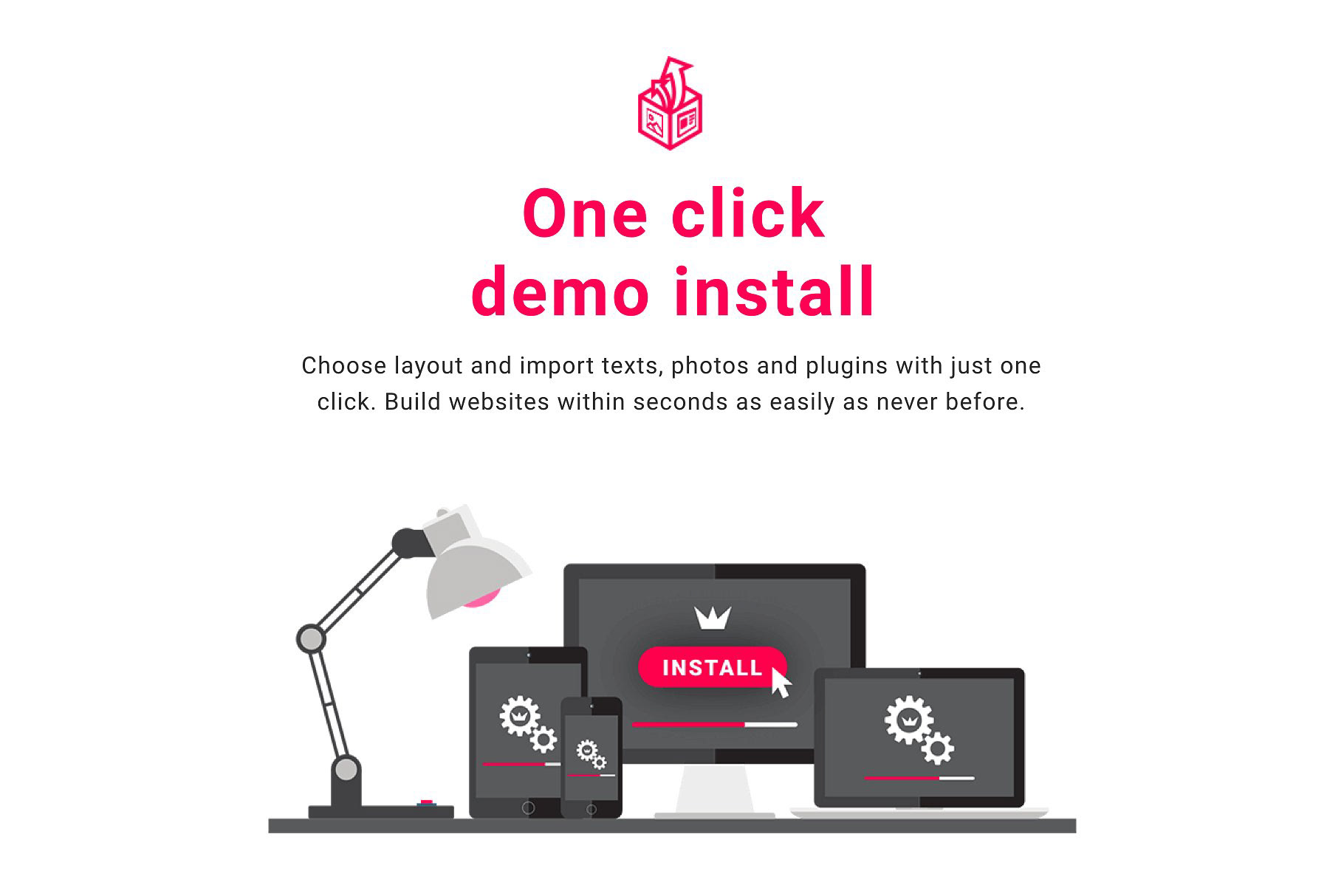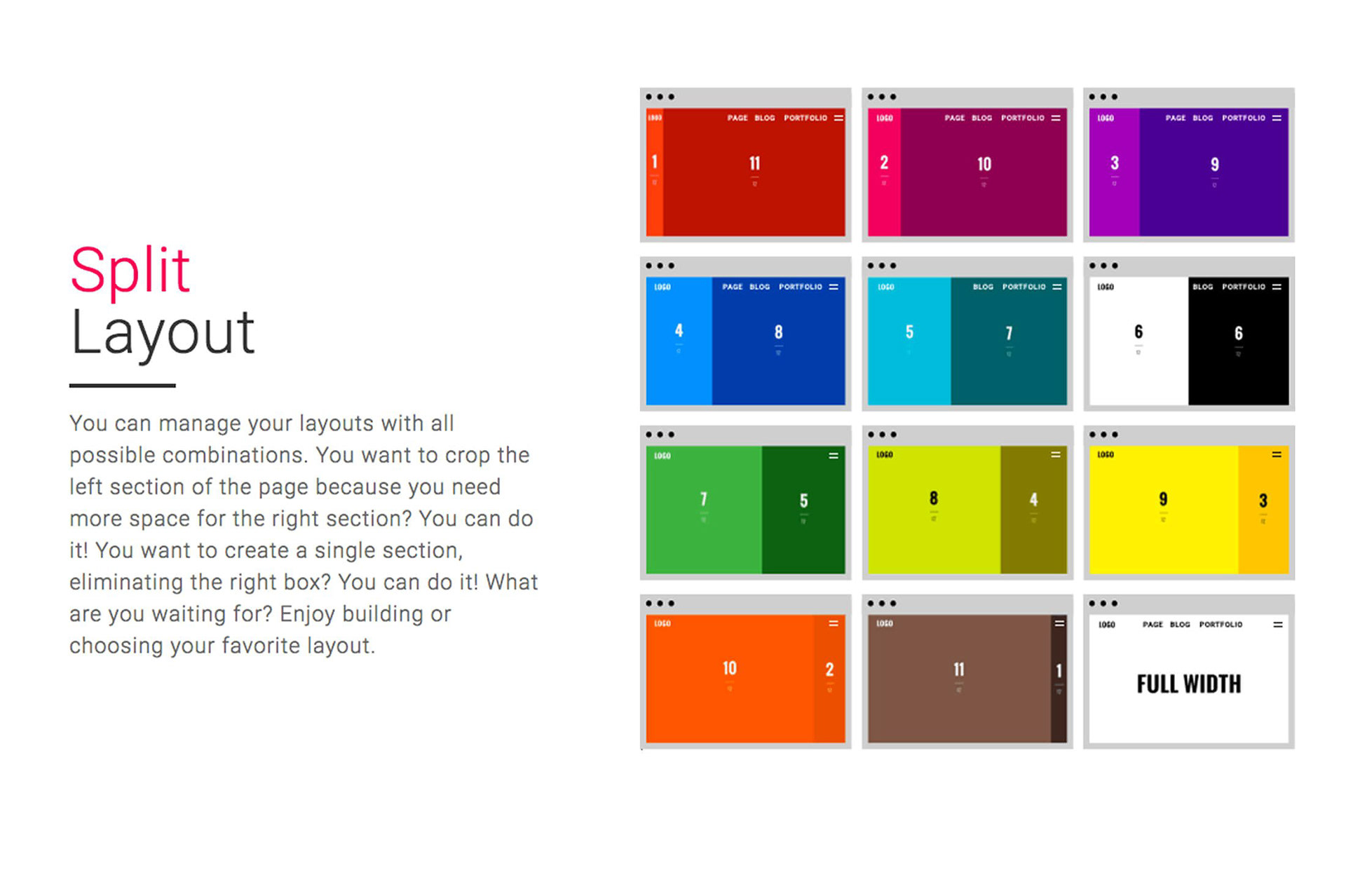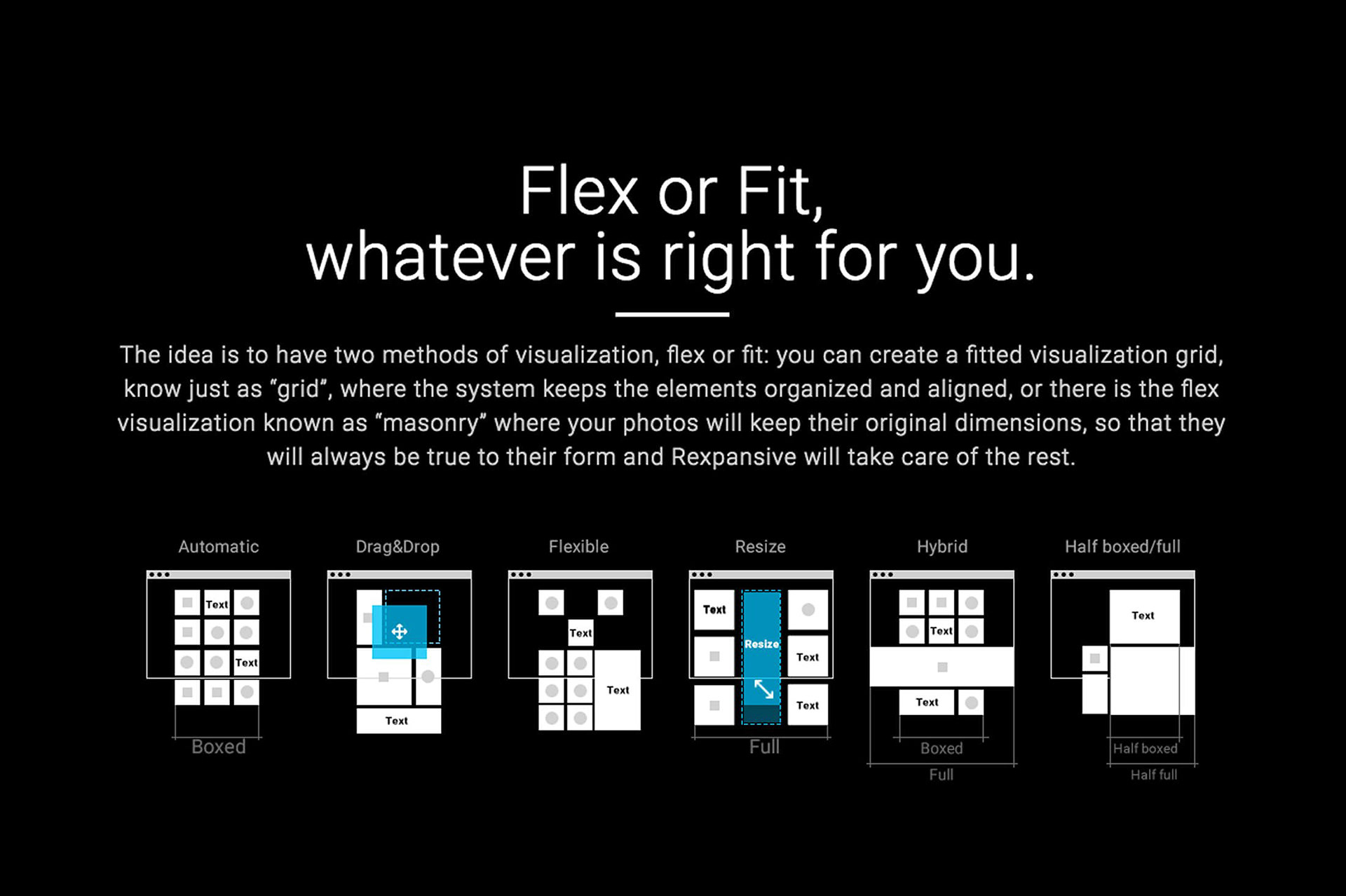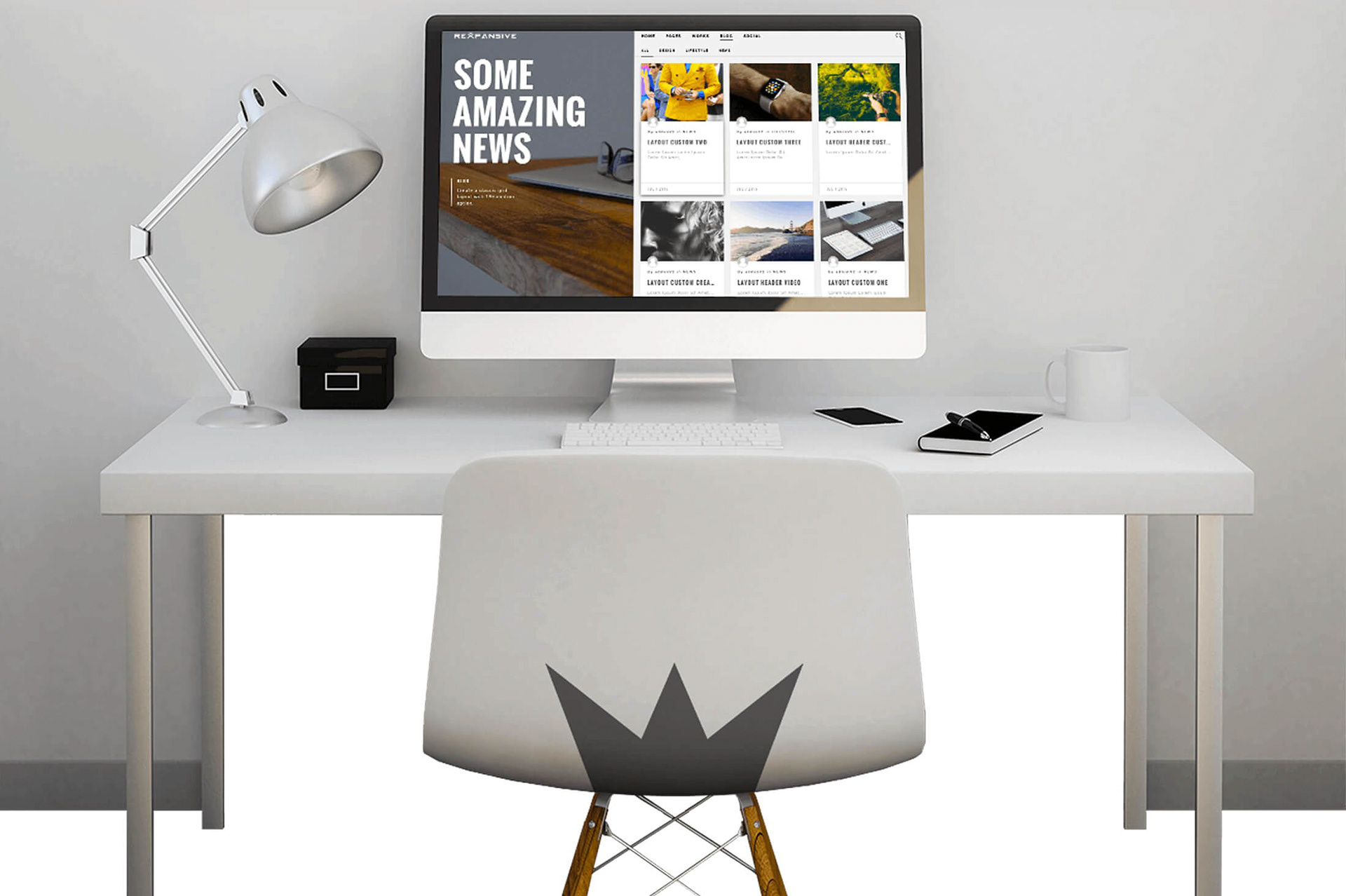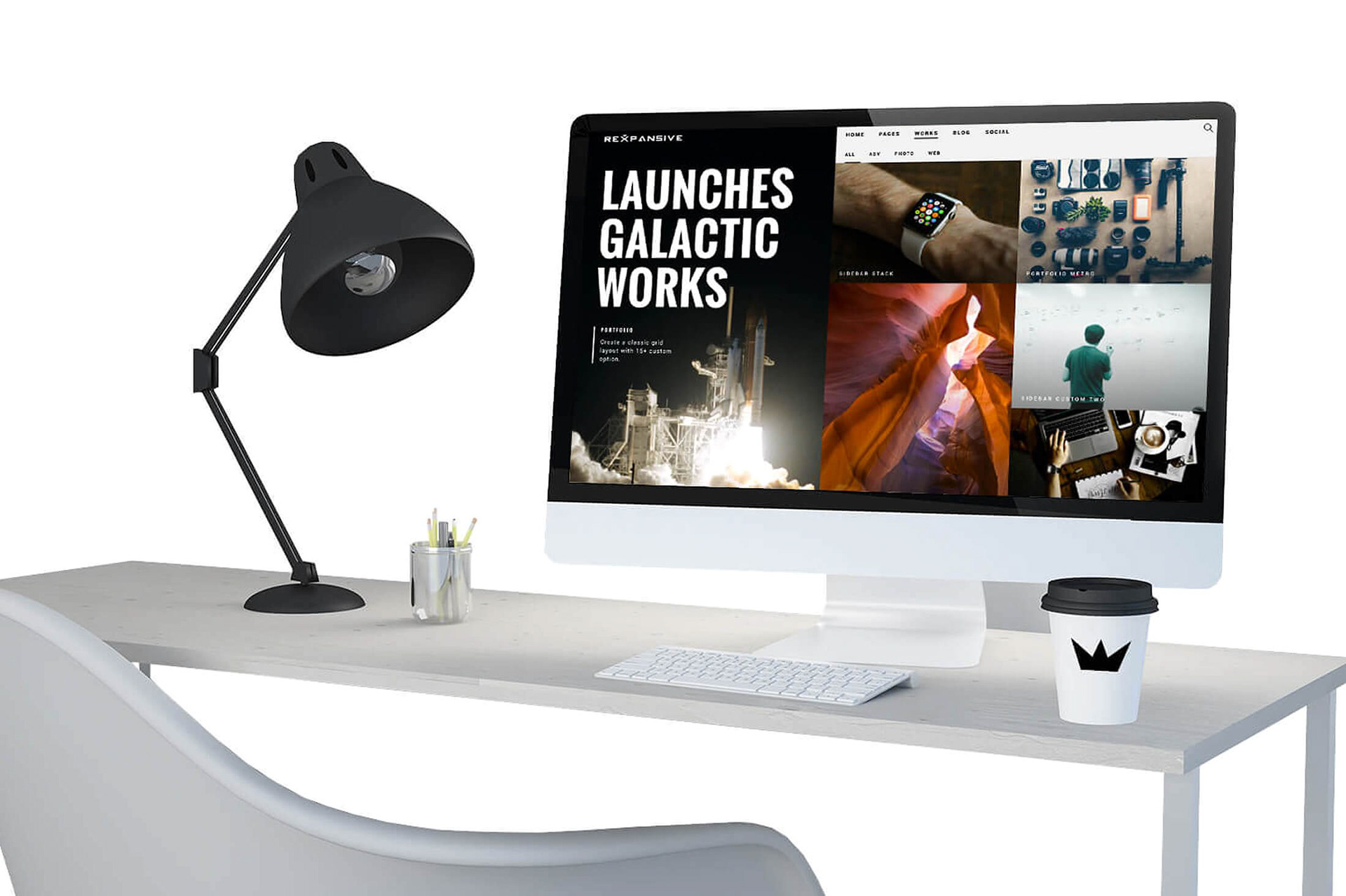 Creative Page Templates designed for your Company
Awesome no refresh change-page animation and much more.

Stunning Animations when opening a new Page
When your users open a new page, they can enjoy the animation of a new content within the same page. The only thing they have to do is to relax, as they don't need to refresh the browser! The best is that each half of the page is animated separately, giving your users a fantastic experience.
Social Wall
At last you can update all your social networks from a single page! When you post a new content on Facebook, Twitter, Instagram and/or YouTube your page is automatically updated.
Layout Portfolio
You are the one who knows best which contents deserve top visibility, and today thanks to our builder you can resize all your contents as you wish from a single page.
Layout Blog
Simplified design and management of articles, so the spectacle is assured.
WooCommerce
New features to increase your sales.
Few obstacles in the first purchase.
Allow your client to buy in relax avoiding registration frustrations, but let him fill out data only after the payment, so it will be more motivated !o)
Add the buy button anywhere.
Embed the purchase button anywhere on any page, so you decide the optimal position of the most important button on your website, increasing your sales.
WooCommerce for digital and normal product.
Digital Product
An evolved digital store that allows your client to easy download your awesome digital components, like music, photos, zip files, and much more.
Normal Product An advanced store created to improve your sales thanks to immediate payments without hurdles, advanced filters and an easy billing management.
Split Layout You can manage your layouts with all possible combinations. You want to crop the left section of the page because you need more space for the right section? You can do it! You want to create a single section, eliminating the right box? You can do it! 
What are you waiting for? 
Enjoy building or choosing your favorite layout.
Customized Scrol
The two sections can be managed as you wish. You can block the left section and scroll down just the right section, you can scroll down both, or you can create a single section rather than two boxes. If you want two boxes, they can be made in two different sizes. In short, you can customize everything as you like and unleash your creativity.
Header Style Dark or Light
We have created a smart header: it disappears when it has to, that's to say when you scroll down the page, but when you scroll to top the header immediately appears again. What's more, you can also divide it into two sections or keep it in a single broad section. You can customize the colors of the background or make a different header for each page.
Customized Loading
You can upload your logo and customize the colors of the spinner and of the opening background. You can also edit the background colors of the two boxes and of the separation line.
One Click Demo Install
Choose layout and import texts, photos and plugins with just one click. Build websites within seconds as easily as never before.
Insert. Expand. Done! Smart Builder Included
Create a unique and creative layout in total relax, thanks to expansion which lets you enlarge or move photos, texts and videos, without having to set anything up
.
Responsive. Rexpansive's got it.
We have invested a whole lot on this, just insert text, video and images at the size you want once, then Rexpansive will take care of visualizing the contents correctly on any device: cell phones, tablets, laptops and desktops. Got it? As soon as you insert any element, Rexpansive will automate anything – this is the reason that you'll love it!
Flex or Fit,bnwhatever is right for you.
The idea is to have two methods of visualization, flex or fit: you can create a fitted visualization grid, know just as "grid", where the system keeps the elements organized and aligned, or there is the flex visualization known as "masonry" where your photos will keep their original dimensions, so that they will always be true to their form and Rexpansive will take care of the rest.
Texts spectacular.
Are you ready to create fantastic texts? Increase the effectiveness of your titles: thanks to TextFill you can simply insert an image into the text, so the words are real works of art.
Awesome Options
More awesome tools for example: video, overlay, extra color, full-height, css, copy and many others.
SEO friendly
Rexpansive uses the best methods to optimize the code and improve the SEO.
Fast
We've worked hard to make the site run faster and smoother than ever before.
Responsive
You can be sure that each pixel will respond! Optimized for desktops, tablets or mobiles.
+700 Fonts
Access the massive Google Fonts library to create and manage your unique style.
Compatible
This theme is compatible with IE10, IE11, Firefox, Safari, Opera, Chrome.
Social
With Rexpansive you can easily interact through Facebook, Twitter, Pinterest, etc.
Building
Customize width and height in any module of any page, it's simple and intuitive!
Text Fill
Personalize your fonts or upload your images! Feel free to be creative with Text Fill.
WPML supported
Deep integration of WPML plugins allows making use of its various features.
Powerful panel
Customize the look and style of your site with a wide array of theme options: logo, menu.
Multipurpose
You can create unlimited pages with different colors and designs. The only limit is your creativity.
Unlimited colors
Unlimited colors available for the texts and boxes of your fantastic pages.
New Blog
New Blog, simplified design and management of articles, so the spectacle is assured.
Portfolio
Easy management of your work visualized in the archive thanks to the new system.
Support
If you have any question, go to the support area, available only for customers through Freshdesk.
Easy-to-Use
Powerful Admin Interface
One-click import of demo site
30 Page Examples
Last News shortcode
Last Works shortcode
Link shortcode
Loading Custom
Text Fill
Automatic Grid
SEO Friendly
Integrated Search
Optional separate logo for Mobile Header
Optional separate logo for light and dark header versions
Fullscreen Menu functionality
Customizable Sub Menu
Video and image backgrounds in sections
Page builder for Wordpress included
Grid layout split
Grid flex or fit
Space for blocks distance
Google Maps with customization options
Multiple customizable layouts for portfolio
Multiple customizable layouts for blog
Portfolio Masonry list
Portfolio Gallery list
Multiple customizable layouts for portfolio single items
Masonry Layouts for Portfolio Single Items
Portfolio Image Lightbox
Carousel shortcode
Multiple customizable blog layouts
Blog Masonry Layout
Blog Masonry Gallery Layout
Blog Narrow Layout
Blog Standard Layout
Social page functionality
Social Icons
Social page
Smooth Page Transitions
Custom Widget Areas
Responsive Design
Retina Ready
Icon Fonts Integration
WPML ready
Contact Form 7 Integration
Highly customizable typography settings
Separate typography settings for responsive
700+ Google Fonts