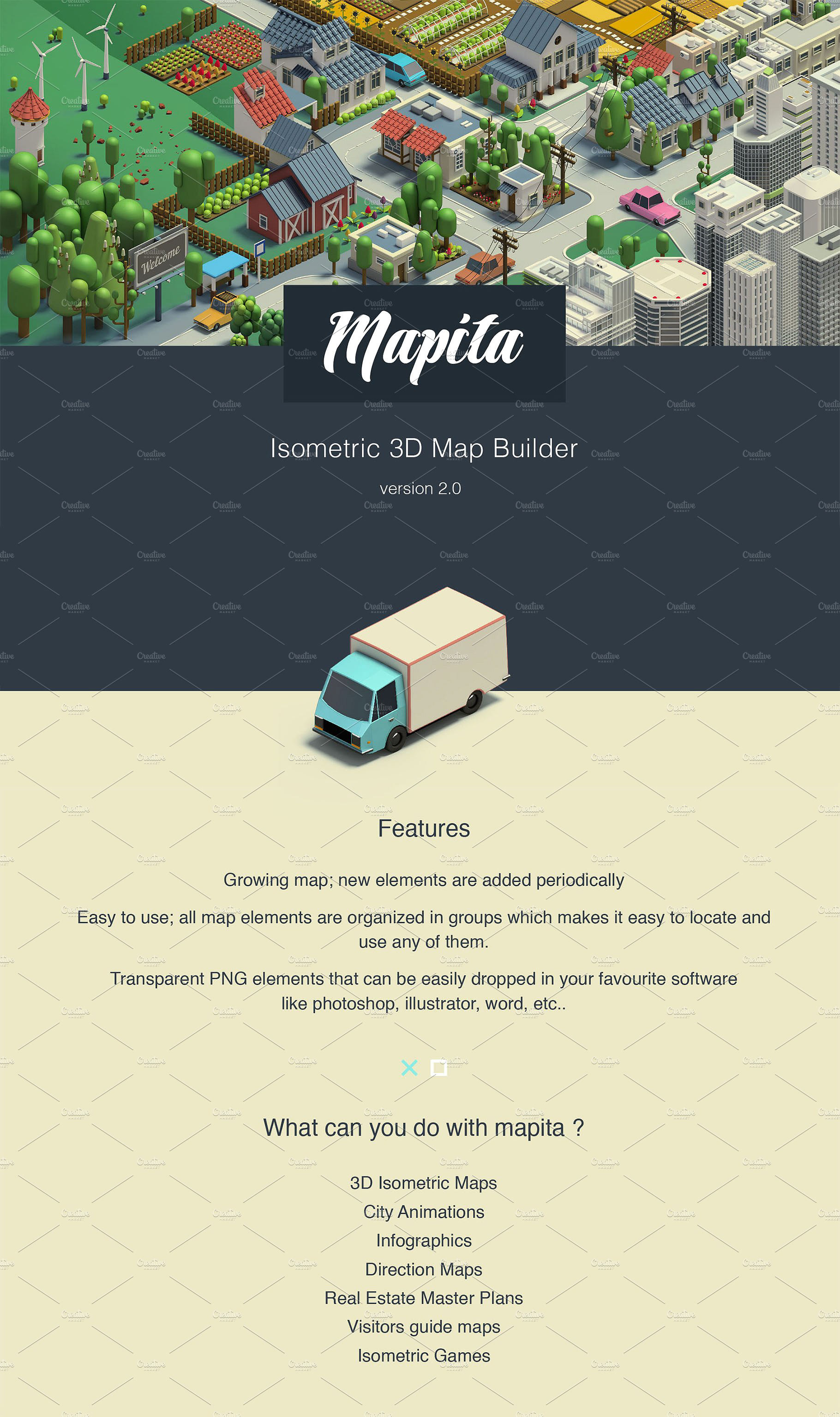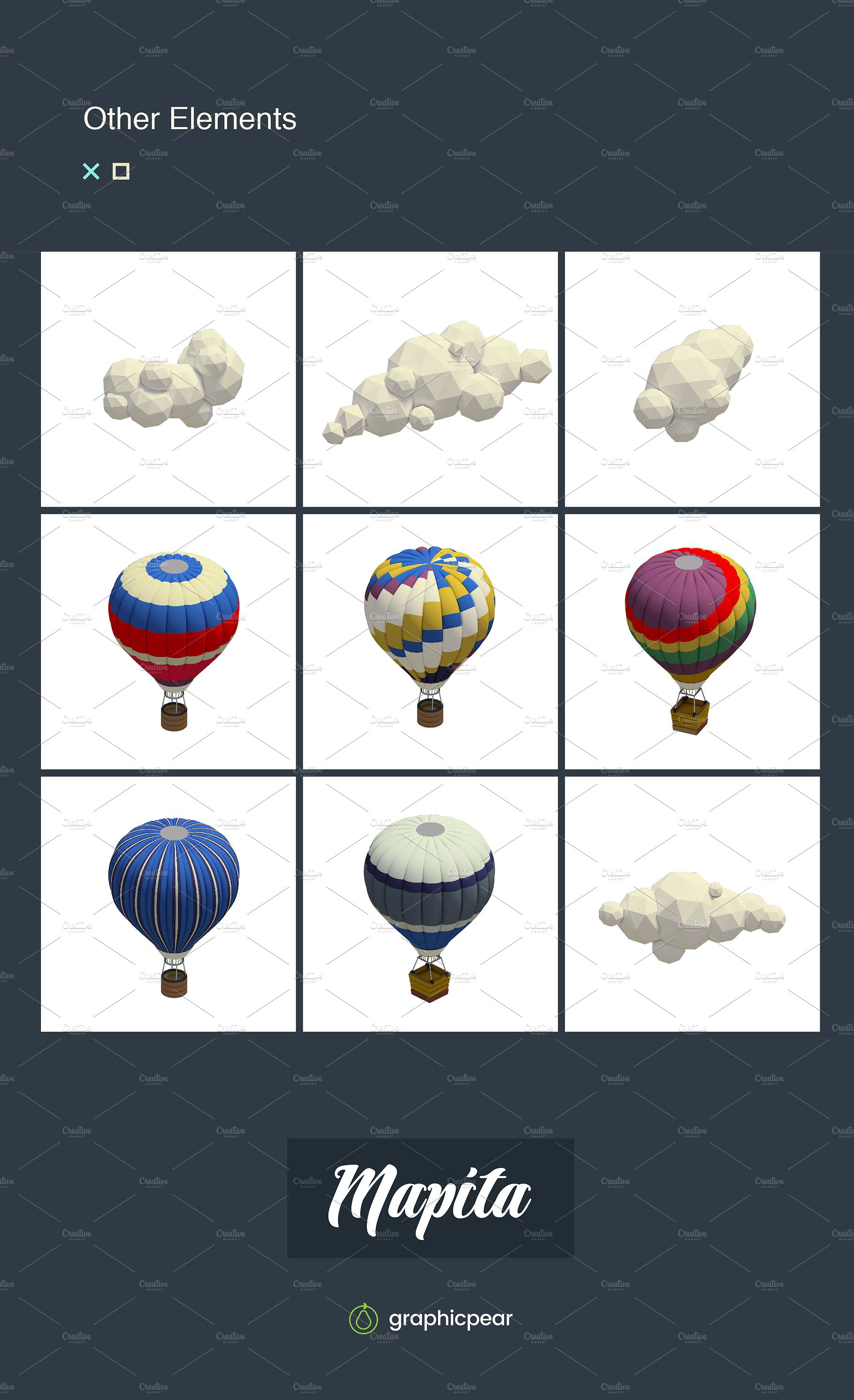 Mapita is the Ultimate Isometric 3D map creator
 With more than 1000 isolated and isometric 3D elements. You can use this to graphics to create infographics, real estate maps, directions to important landmarks, visitor guide maps, games, animations and much more.
Features
Easy to use; all map elements are organized in groups which makes it easy to locate and use any of them
Transparent PNG Elements which can be easily dropped in your favorite software such as Photoshop, illustrator, word, etc..
What can you do with Mapita?
3D Isometric Maps
City Animations
Infographics
Direction Maps
Real Estate Master Plans
Visitor Guide Maps
Games