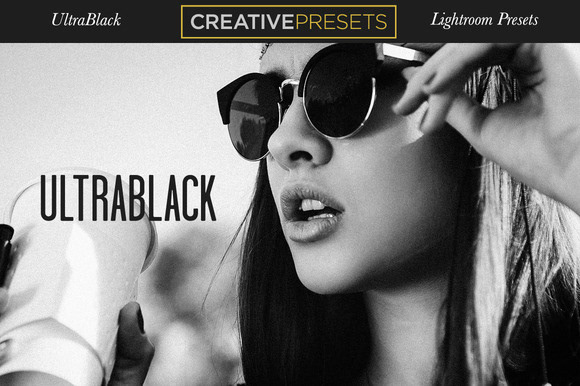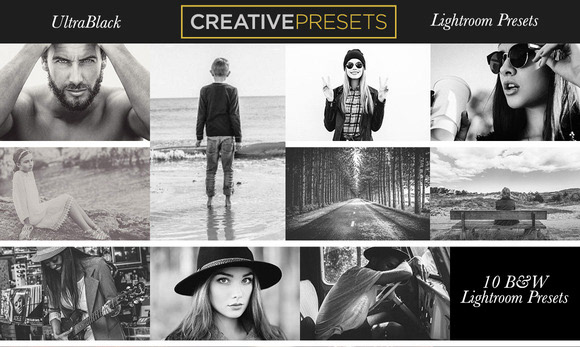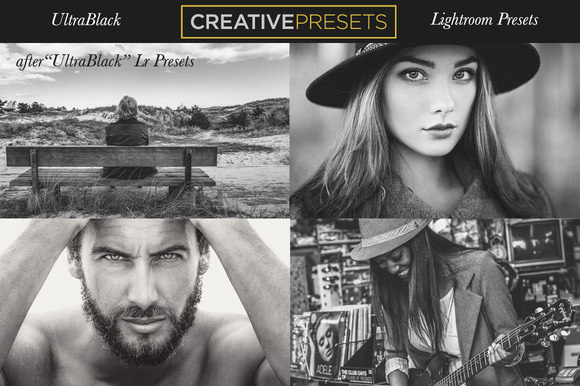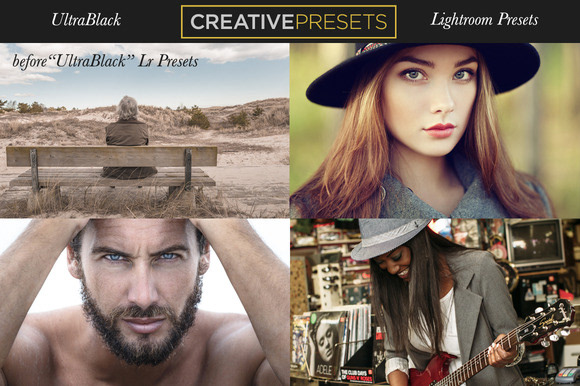 ULTRABLACK -10 Black And White Lightroom presets
A range of 10 B&W treatments from rich grainy black and white to sepia toned, the ULTRABLACK Presets Collection recreates the classic grainy look and tonality of black & white photography, giving a dramatic feel to images. Add a dramatic effect to your images with this set of Lightroom Presets!
All our presets are 100% non destructive, meaning you can reset with just one click to the images original state, keeping your original Raw image always safe.
Filters included:
Banyan
Black Hawk
Blue Spruce
Buttonwood
Hooker-Oak
Karri
Mengaris
Pine
Senator
Traty-Oak
PRODUCT CONTAINS:
10 Lightroom Presets (.lrtemplate) Instruction - How to install Lightroom Presets (PDF) Requirements: ADOBE LIGHTROOM 4, 5, 6 & CC | RAW & Jpeg
//////////////////////////////////////////////////////// TRY BEFORE BUY /////////////////////////////////////////////////////////
DOWNLOAD FREE SAMPLES HERE: http://www.creativepresets.com/shop/
////////////////////////////////////////////////////////// MORE SAMPLES /////////////////////////////////////////////////////////
http://www.creativepresets.com/shop/acr/ultrablack/
////////////////////////////////////////////////////////////////// FAQ /////////////////////////////////////////////////////////////////
http://www.creativepresets.com/f-a-q/
Tags: black and white, faded, washed, retro presets, adobe lightroom presets, color treatments, digital download, digital tools, bleach effects, matte actions, faded edit, vintage looks, Presets, film analogue, filter effects, filters, black and white Lightroom, Lightroom 6 presets, Lightroom CC presets, Lr, Lr5, Lr6, photo edit, photo finishing, Photoshop, post production, presets, raw, raw processing, retouching, treatments, workflow, Creative Cloud, ACR, Adobe, Camera Raw*