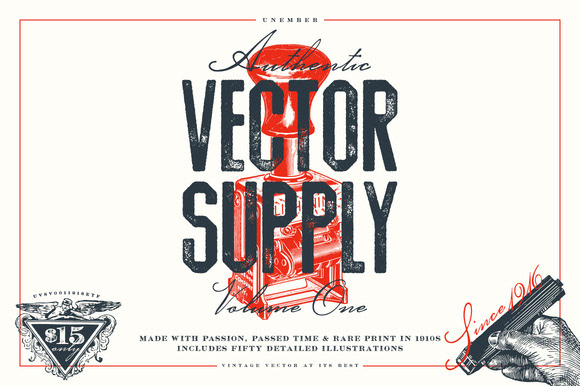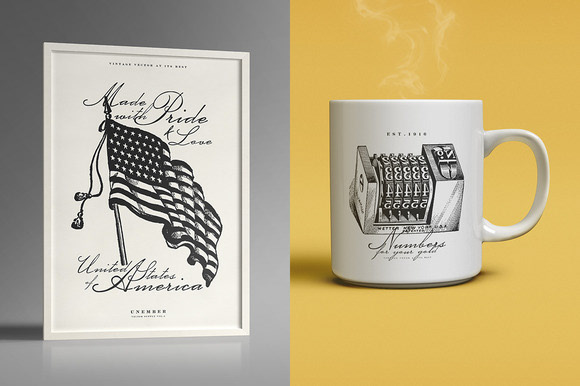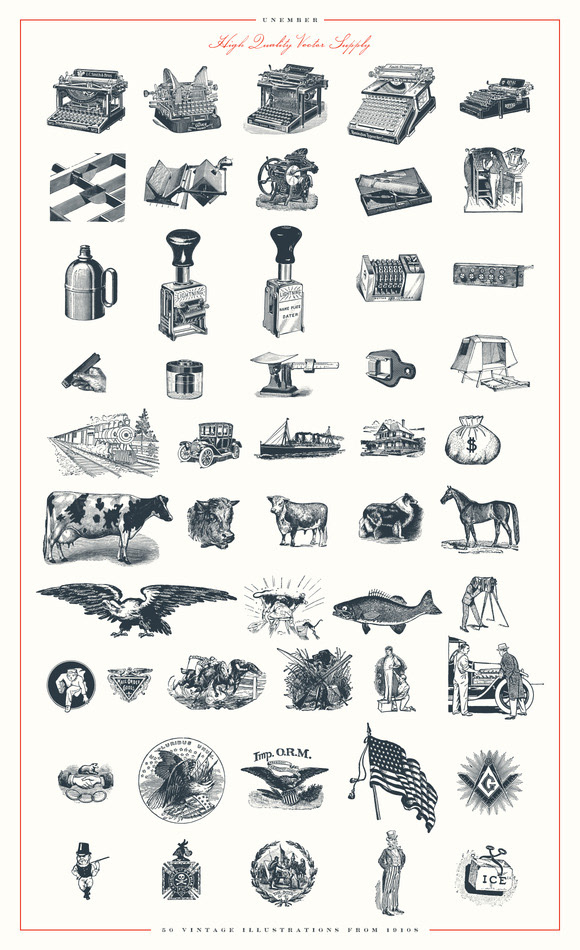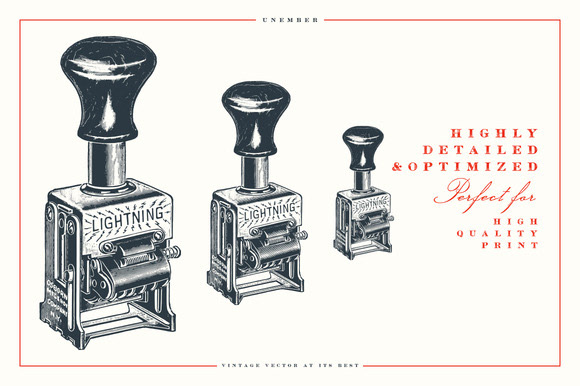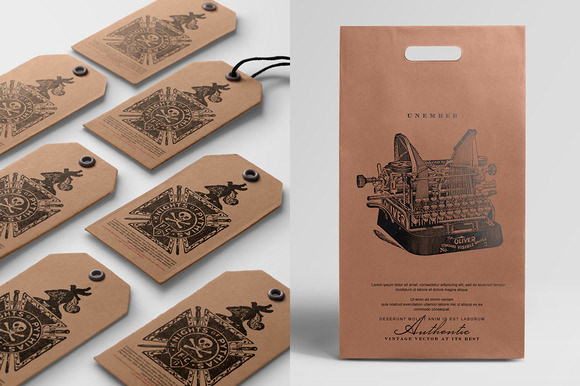 Unember: Vector Supply Volume 1 is a pack of 50 high quality vector illustrations, hunted and crafted from rare independent foundry catalog published in 1916.
Early this year I acquired a small collection of catalogs and books published in 1900-1920. A thin dusty catalog stood out - published by a type foundry founded in United States and stayed independent for the rest of its time. Inside the catalog it's been advertising itself not in the trust (a reference to most type foundries were merged into American Type Founders) and therefore yield high quality production at reasonably lower price.
The graphics were brilliant, I thought it'd be interesting to see the story of it. After some researches in the web and emailing and days, I found out the catalog was relatively a rare piece in printing - certainly one that has yet to be seen by many people in our century.
Can't bear seeing what's in my hands go wasted in history, I started working on the goods. The rest was coffee, adrenaline, and history.
Nuts and bolts:
50 vector illustrations from 1910s. Highly detailed and optimized graphics, perfect for high resolution project and high quality print.
Vintage illustrations crafted from type foundry catalog - which includes many printing device figures and electrotypes. They look awesome pairing with script and serif, and modern graphics.
Format includes AI, EPS, and PNG.
All graphics made are verified to be out of former copyright, in-house personally collected and owned, handpicked and reviewed in detail to make sure they are in best shapes for contemporary project.
All products from my shop are backed with a 30 days Satisfaction-or-your-money-back guarantee. I'll promptly refund your money if requested. No question asked.