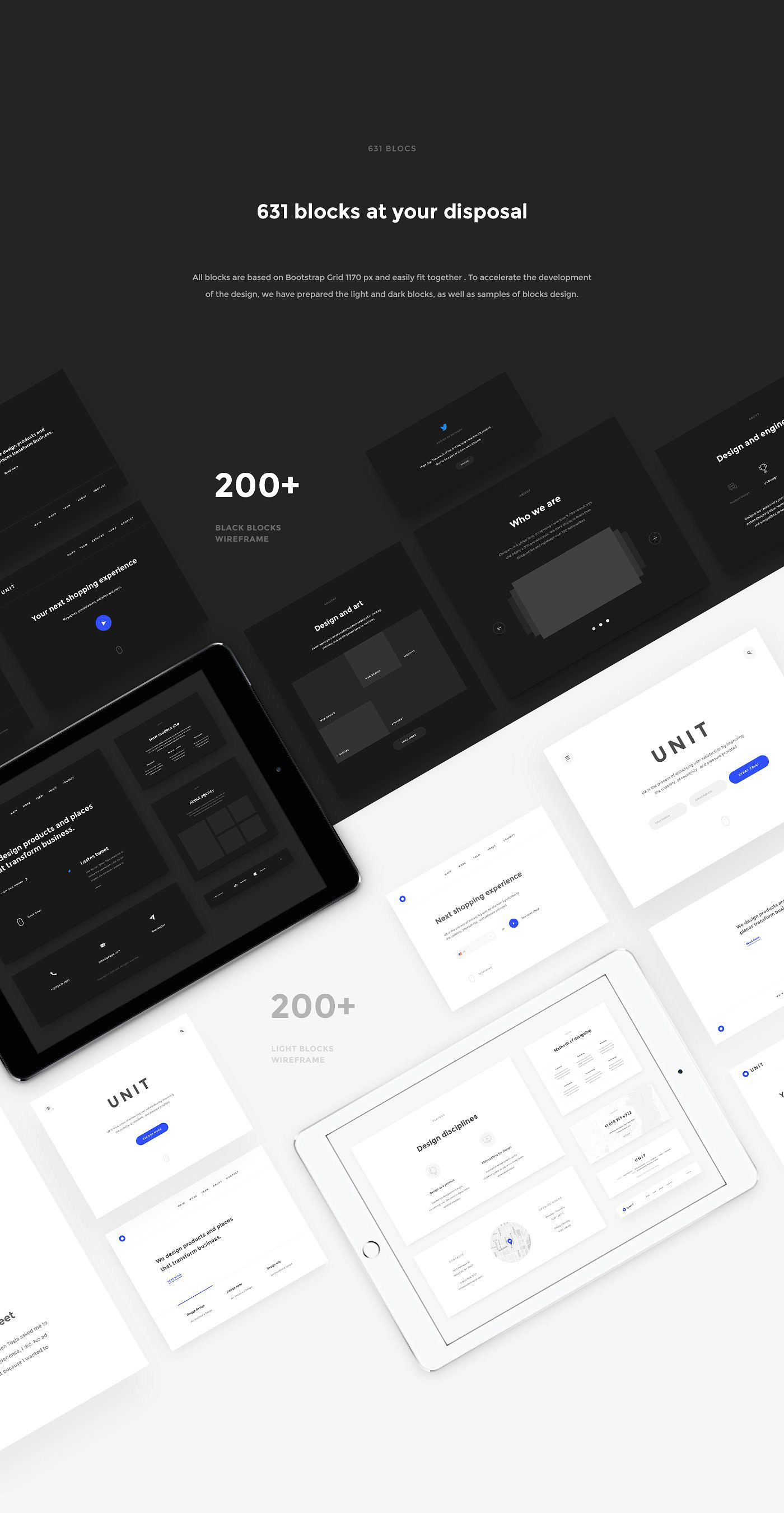 A very huge UI and Wireframe kit for Sketch and Photoshop
Unit Kit is more than two hundred blocks, in three versions, which would help easily compose a landing page for a mobile, a desktop and a web application, as well as various services and companies. You just choose and add up required blocks, then you add your text, images - and your design is ready.
About kit
There are 200+ blocks at your disposal
All blocks are based on a 1170 px Bootstrap Grid, and easily fit together. In order to accelerate evelopment of the design, we have prepared light- and dark-colored blocks, and samples of block design.
White Wireframe 217 Blocks
Black Wireframe 217 Blocks
Sample 197 Blocks
20 Sample Page
We have developed 20 sample pages to help you understand how to join different blocks. You can also use these pages as the basis for your design, and easily customize them for your purpose.