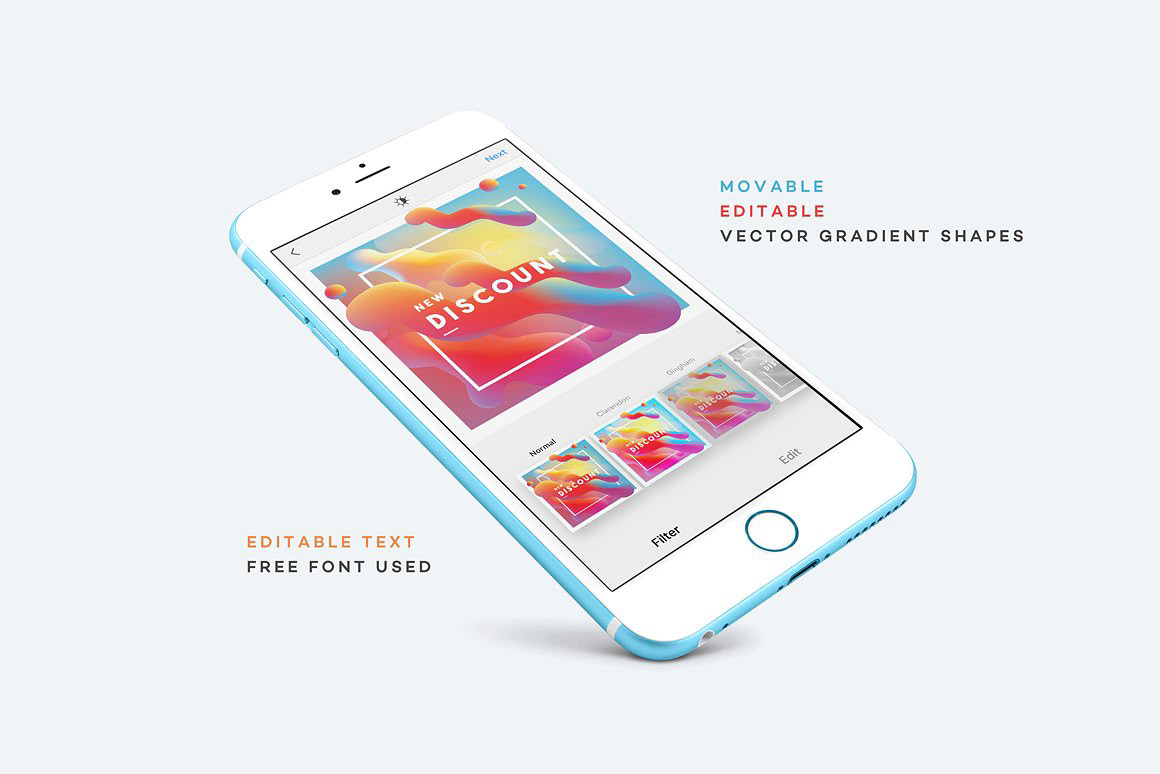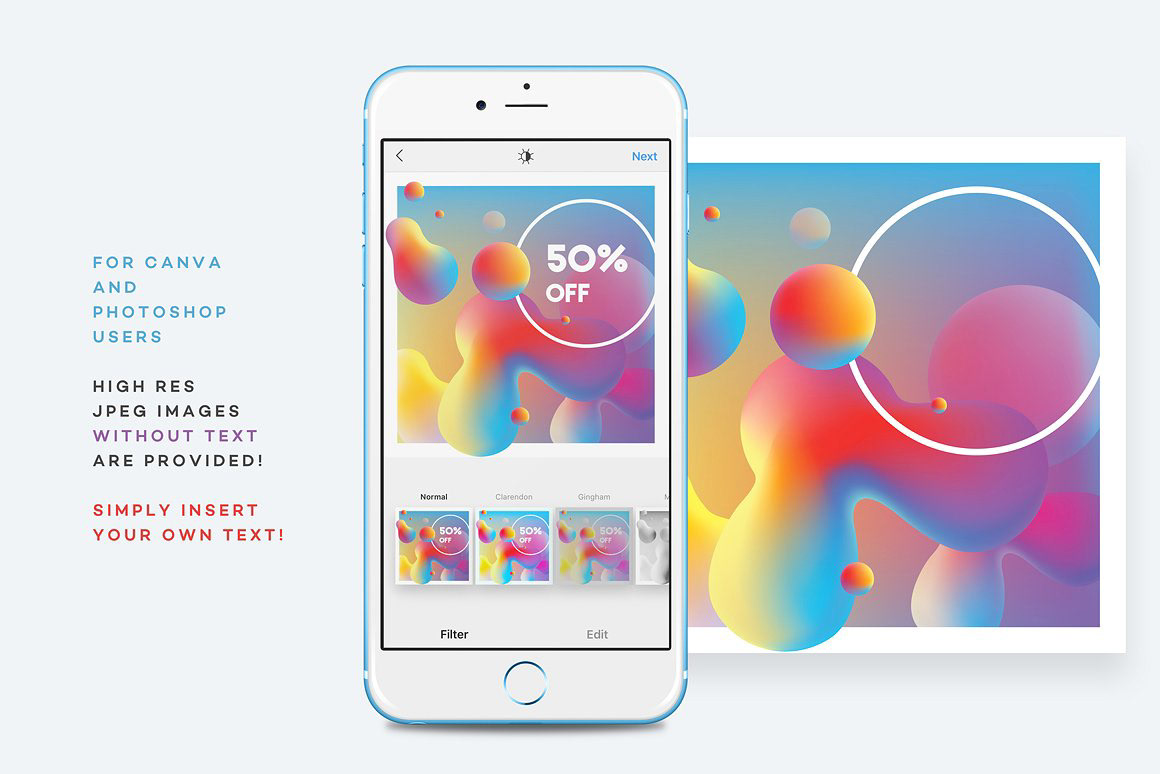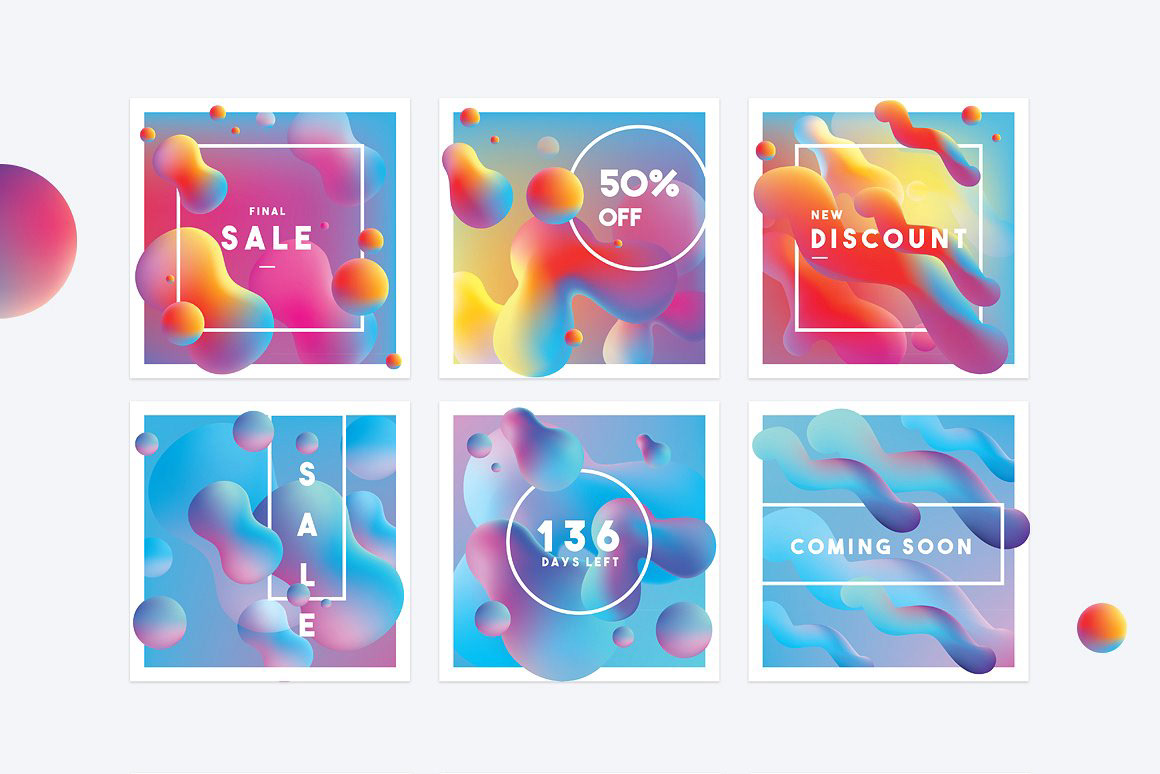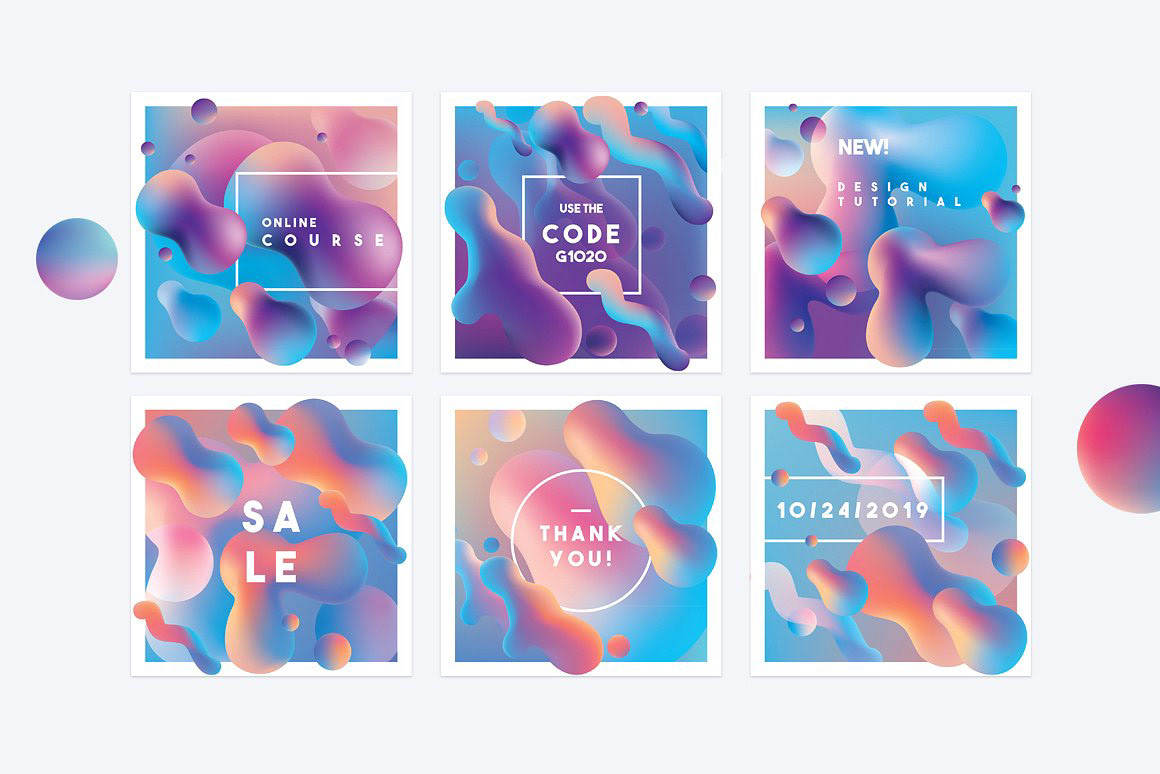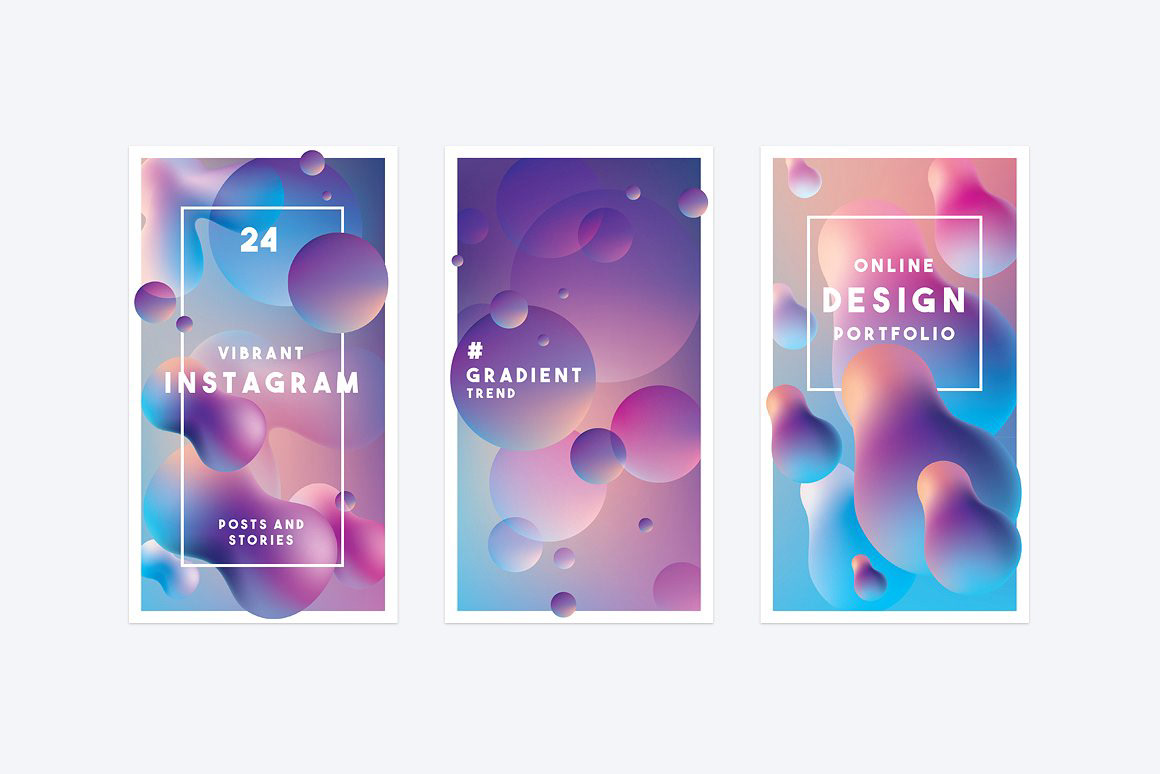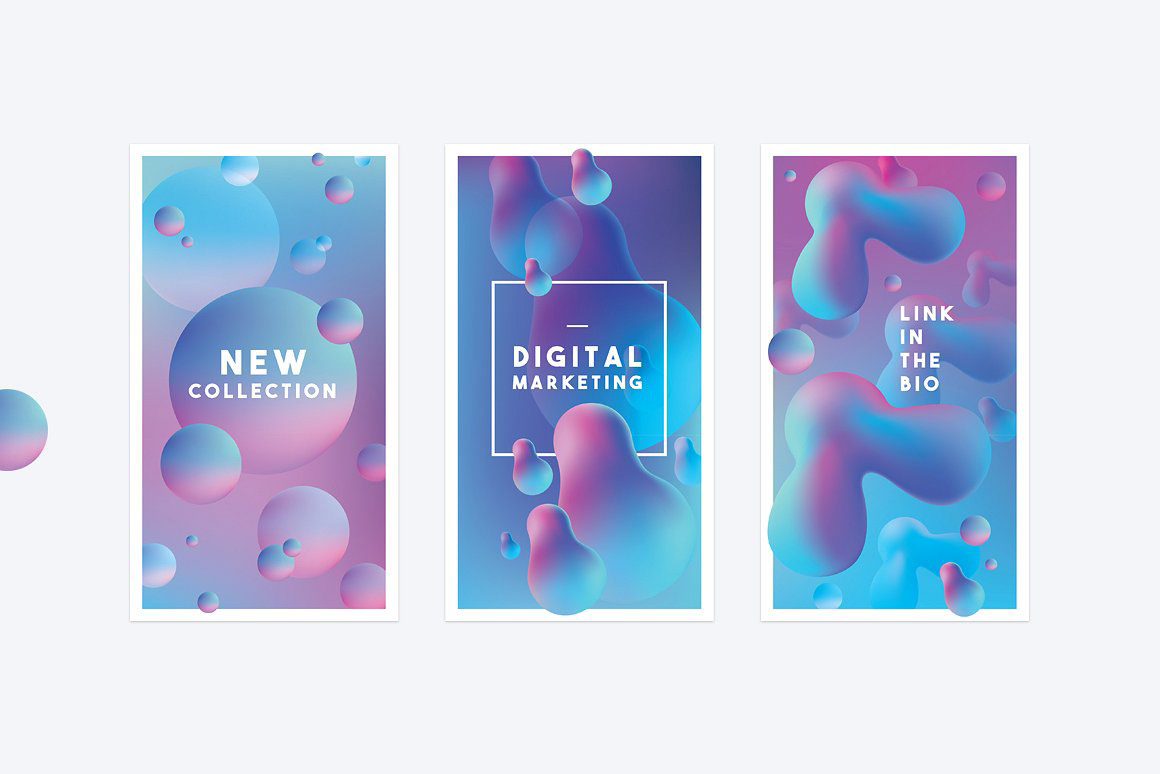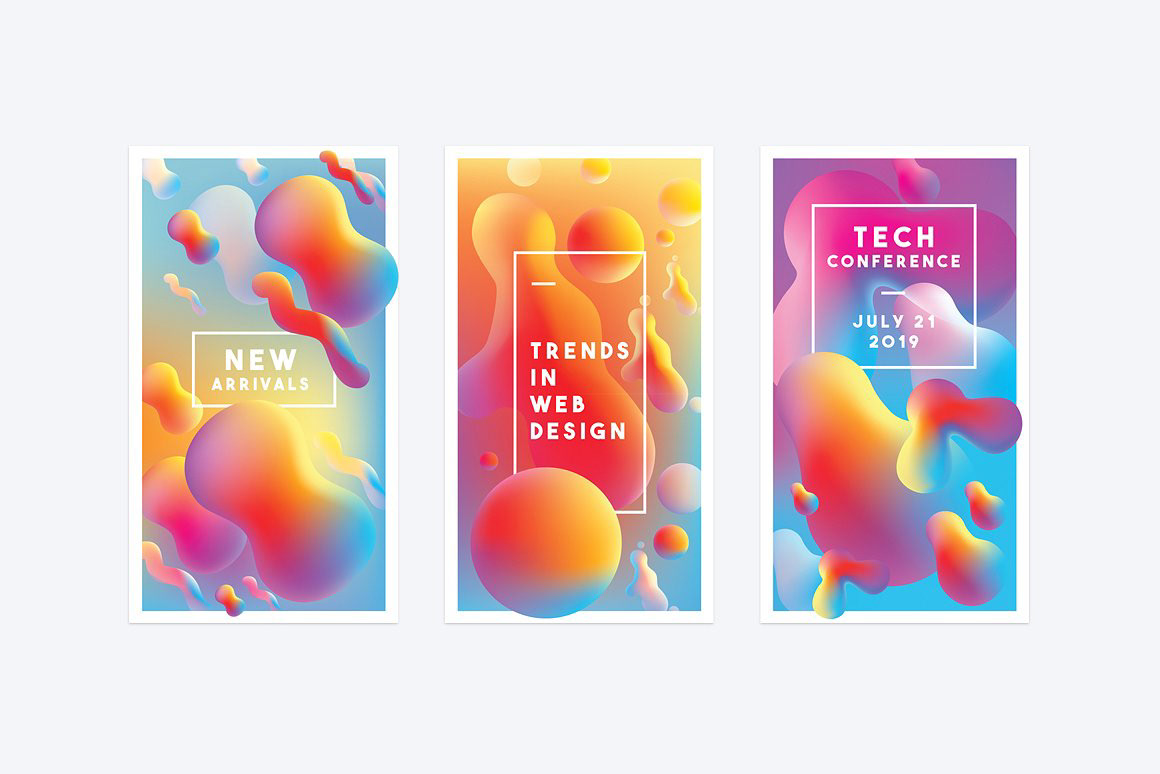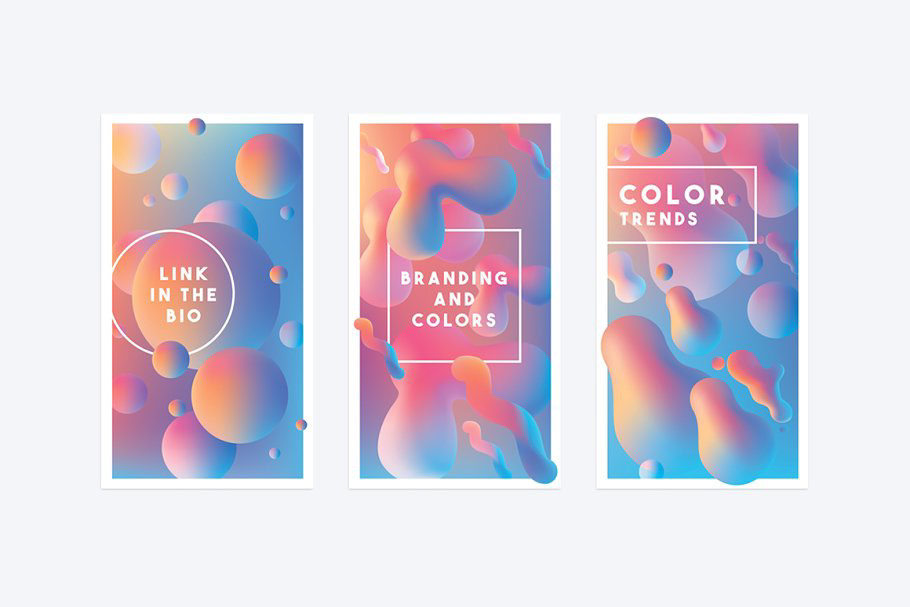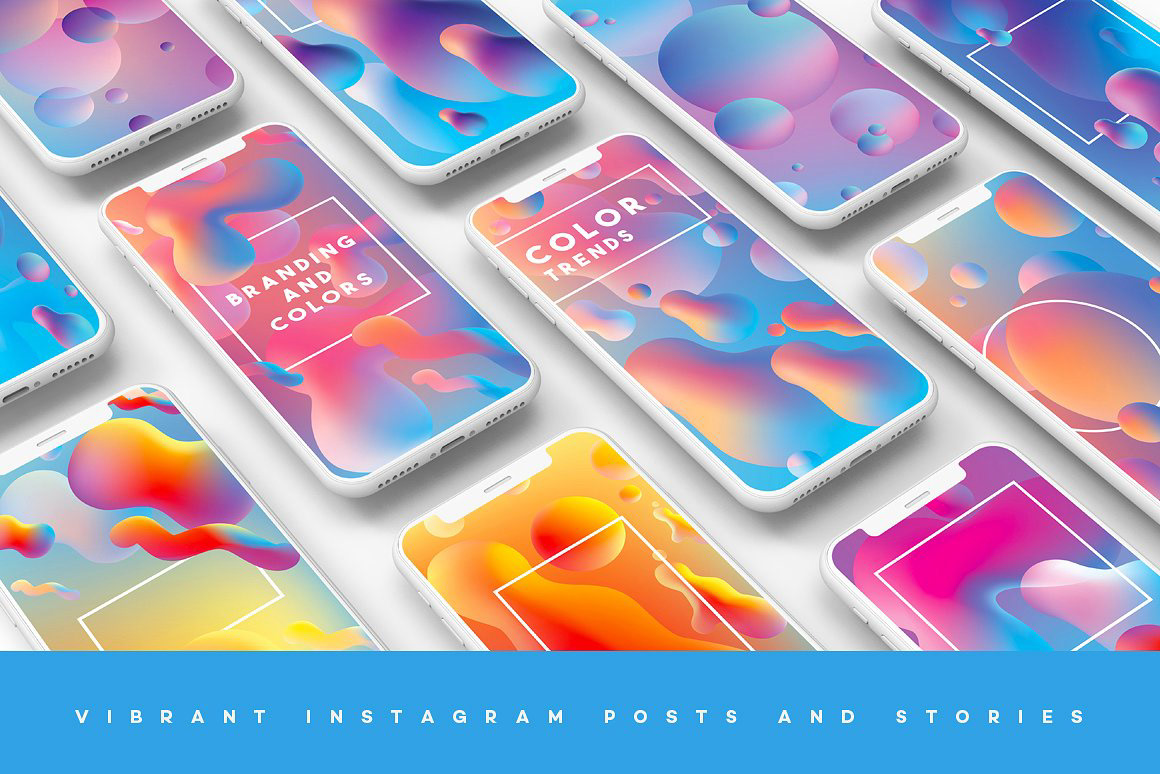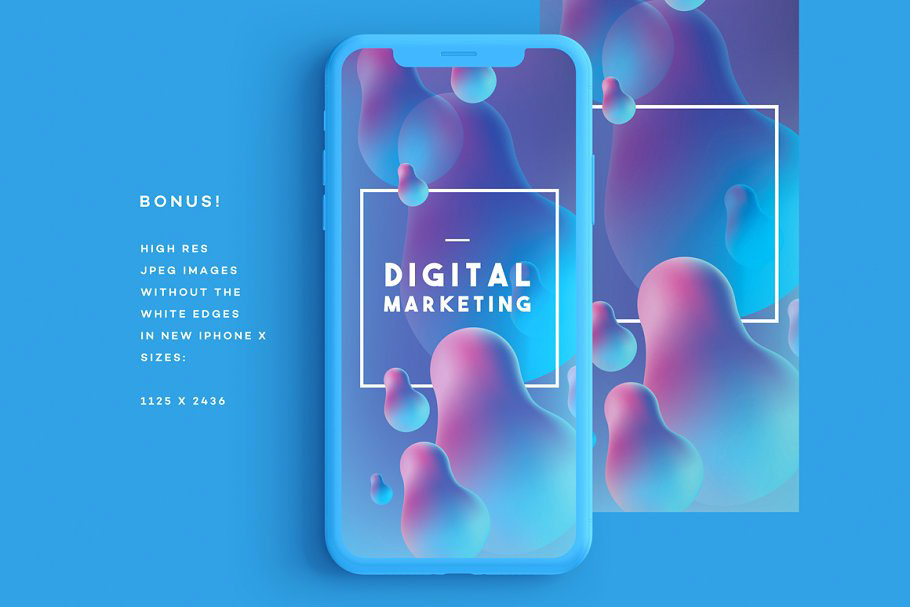 If you`re looking to introduce some color to your social media advertisement, posts and stories look no further! Vibrant Instagram Posts and Stories are filled with trending, colorful, abstract liquid shapes that will bring a fun twist to your usual posting! Bursting with bold colors these graphics will be ideal for any type of web or blog design. While they are perfectly suitable for Instagram, you can easily turn them into banners, flyers, book covers or in any other type of design you`re currently working on.
FOR CANVA AND PHOTOSHOP USERS
You will be provided with a set of 24 high res JPEG images without any text so you can easily insert your own text. You will also get a bonus of 12 iPhoneX JPEG Instagram Stories in appropriate sizes. NOTE: You will not be able to assemble your own compositions (JPEG images are flattened).
FOR ILLUSTRATOR USERS
Along with the JPEG images mentioned above, you will be able to assemble your own compositions, vector files are fully editable and all gradient shapes are movable.
WHAT IS INCLUDED IN THE COLLECTION:
24 Ai vector files
24 EPS10 vector files
24 JPEG images saved in high res in 4835 x 4835px for posts and 2721x4837 for stories.
12 JPEG images for stories, saved in high res in iPhone X sizes, 1125 x 2436px
url to free font
COMPATIBILITY:
Ai vector formats can be opened with Adobe Illustrator cs5 or newer, EPS10 vector formats can be opened with Adobe Illustrator10 or with newer versions, JPEG raster images can be opened with any photo editing software.
Thank You!