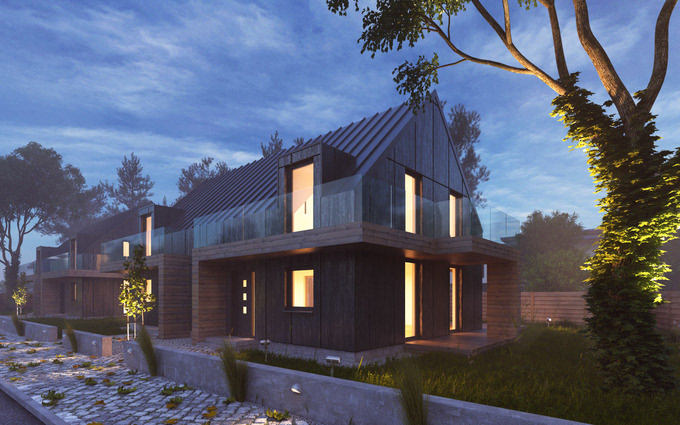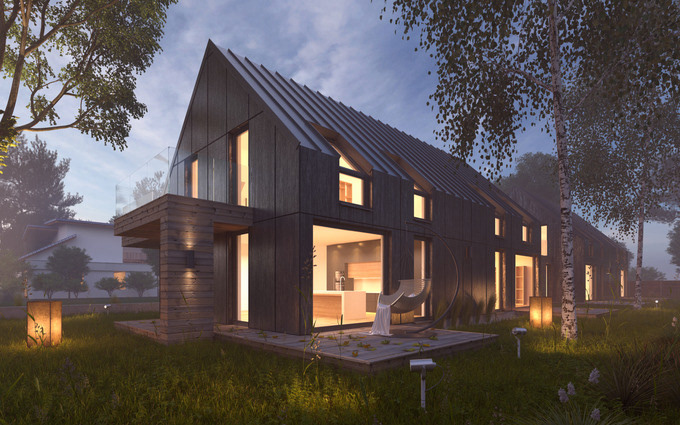 Contemporary and minimalist building, simple architecture and awesome design of two story house. In few words: simple, stylish, modern architecture.
This scene is available for 3dsMax 2014 + Vray 3.00.03 (or later - tested) with materials, hires textures for bump maps, normal maps, displacement maps. Light setup, VrayFog and background environment (sky dome) included. No touch of photoshop for post work - this scene renders exactly as presented images. MultiScatter 1.3.1.3a plugin was used for grass, plants and trees. Get the latest MultiScatter and you can use it for free without licence in 'no edit mode' which is good for render.
Complete architectural documentation in AutoCAD format is available and also 3D model in dwg.