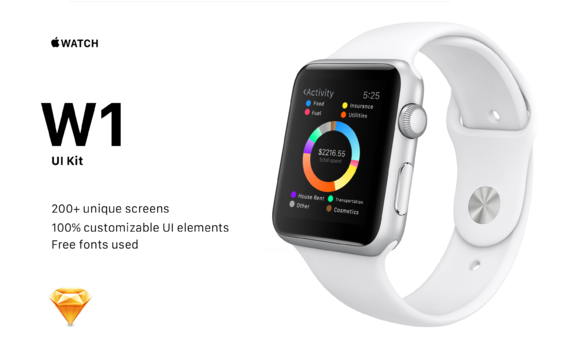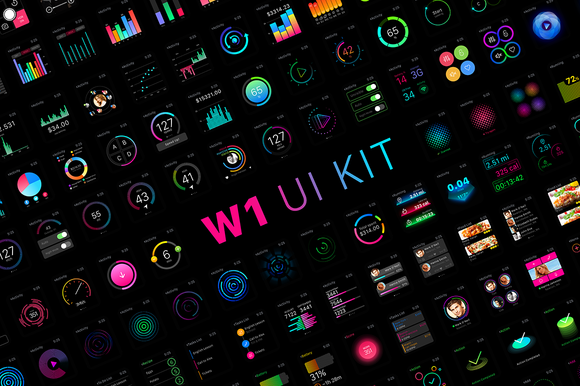 W1 UI Kit – the biggest UI Kit for Apple Watch apps. W1 contains more than 200 screens that will meet any needs you may have in your designing process. Each screen is fully customizable, exceptionally easy to use and carefully assembled in Sketch, which makes it easy to export.
Free fonts used. W1 UI Kit is the best way for you to design your custom app for Apple Watch.
You can find lots of activity screens, infographics, loading screens, custom menus, profile pages, order pages, etc.