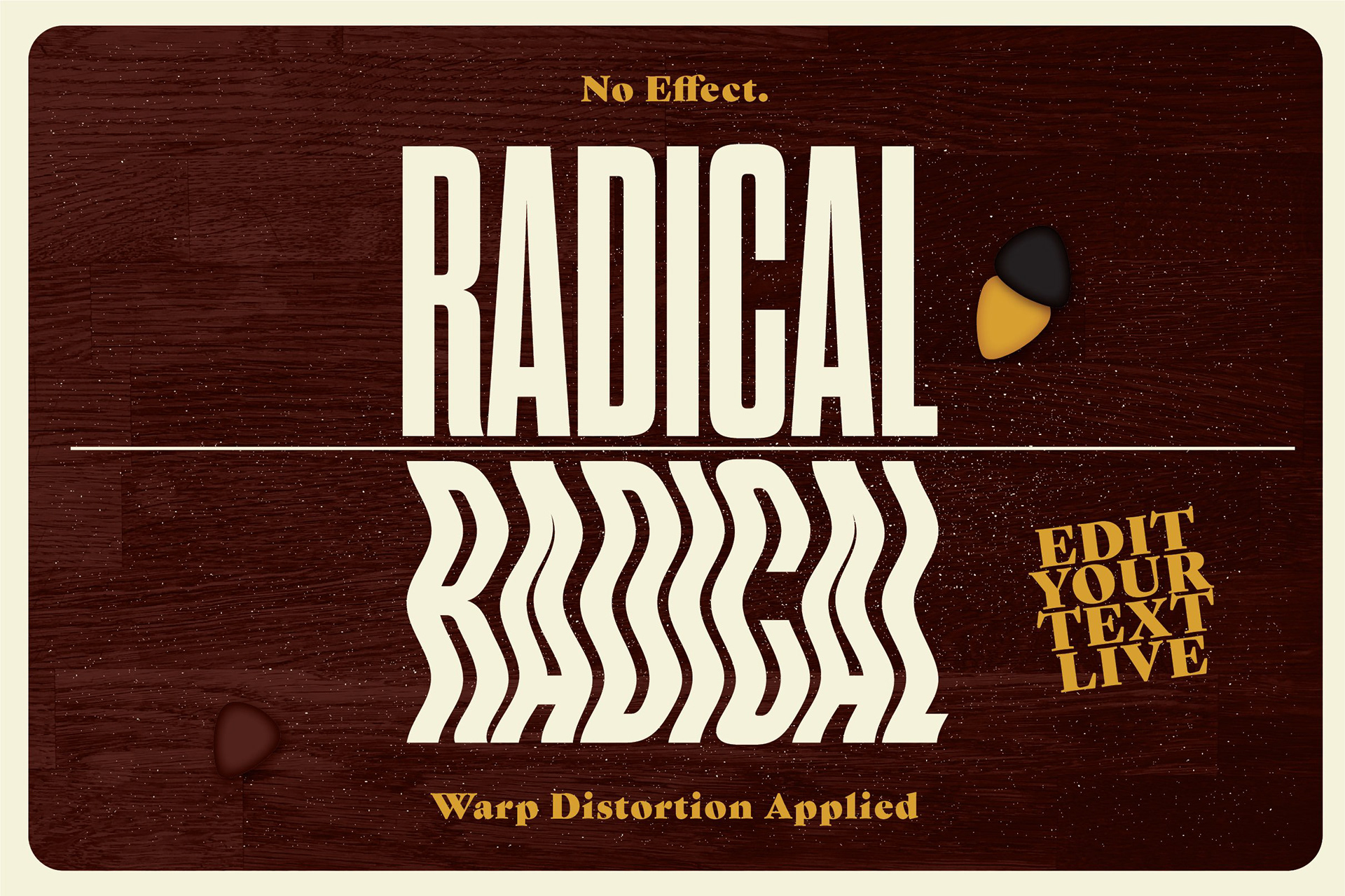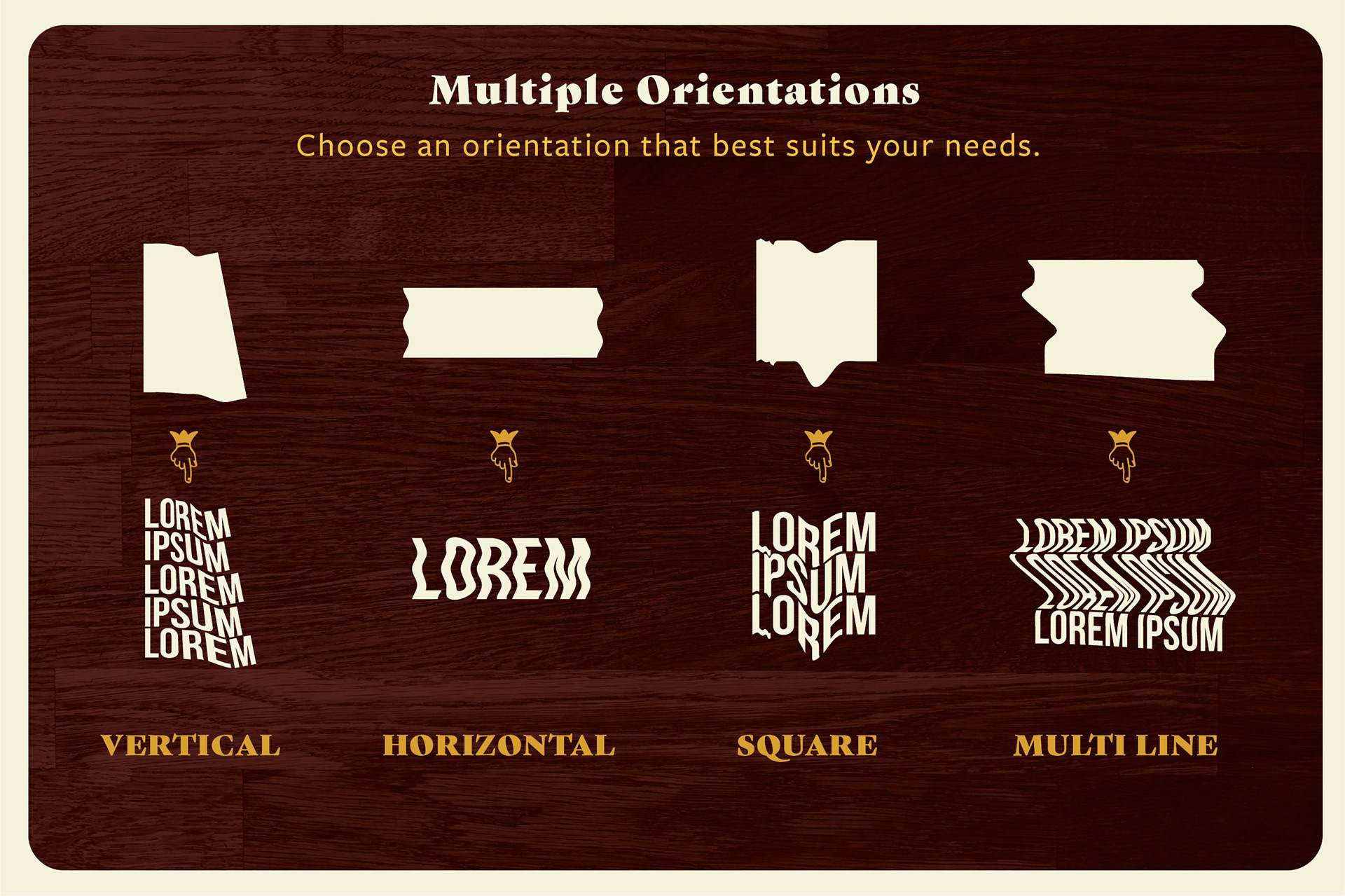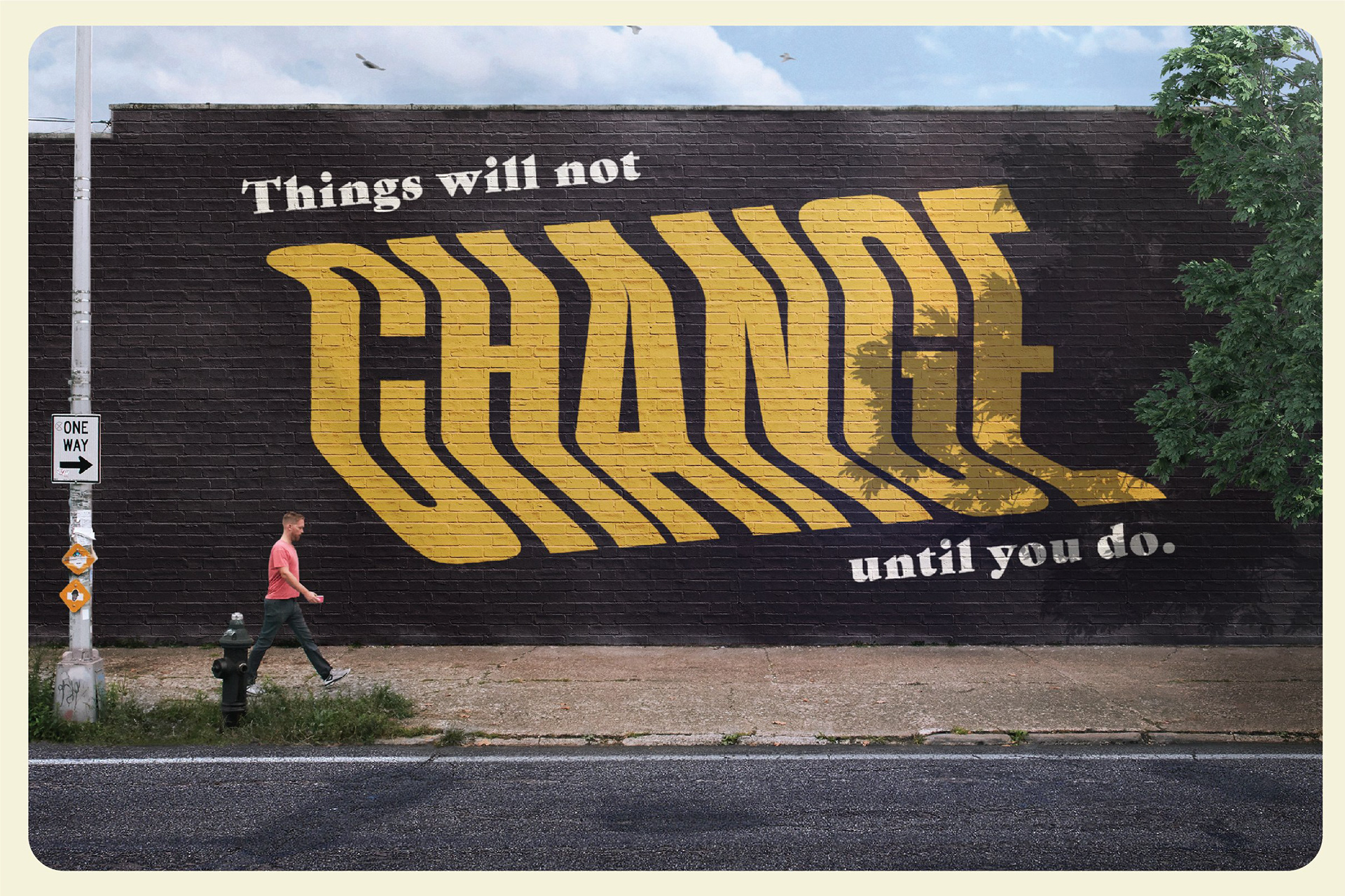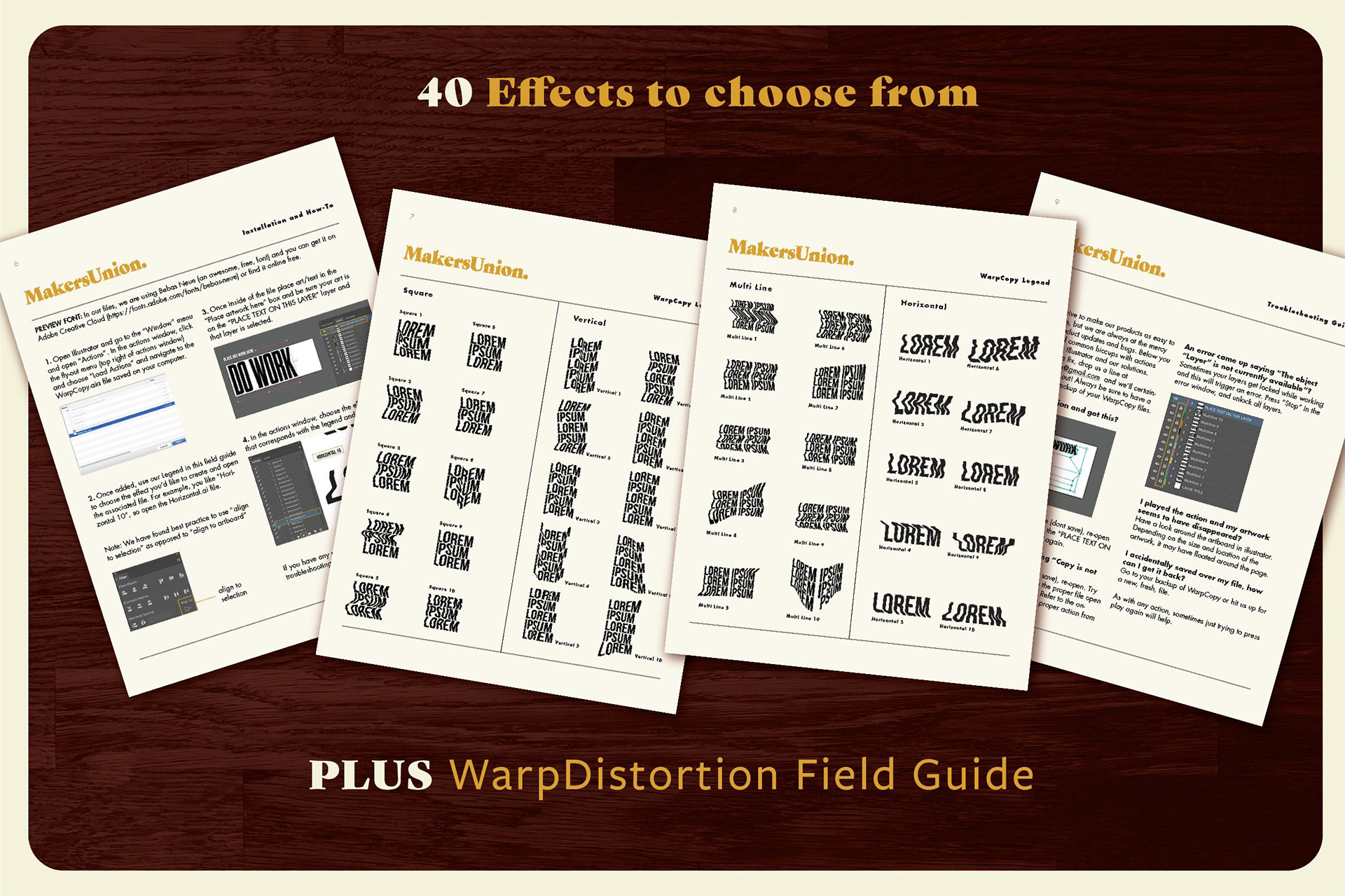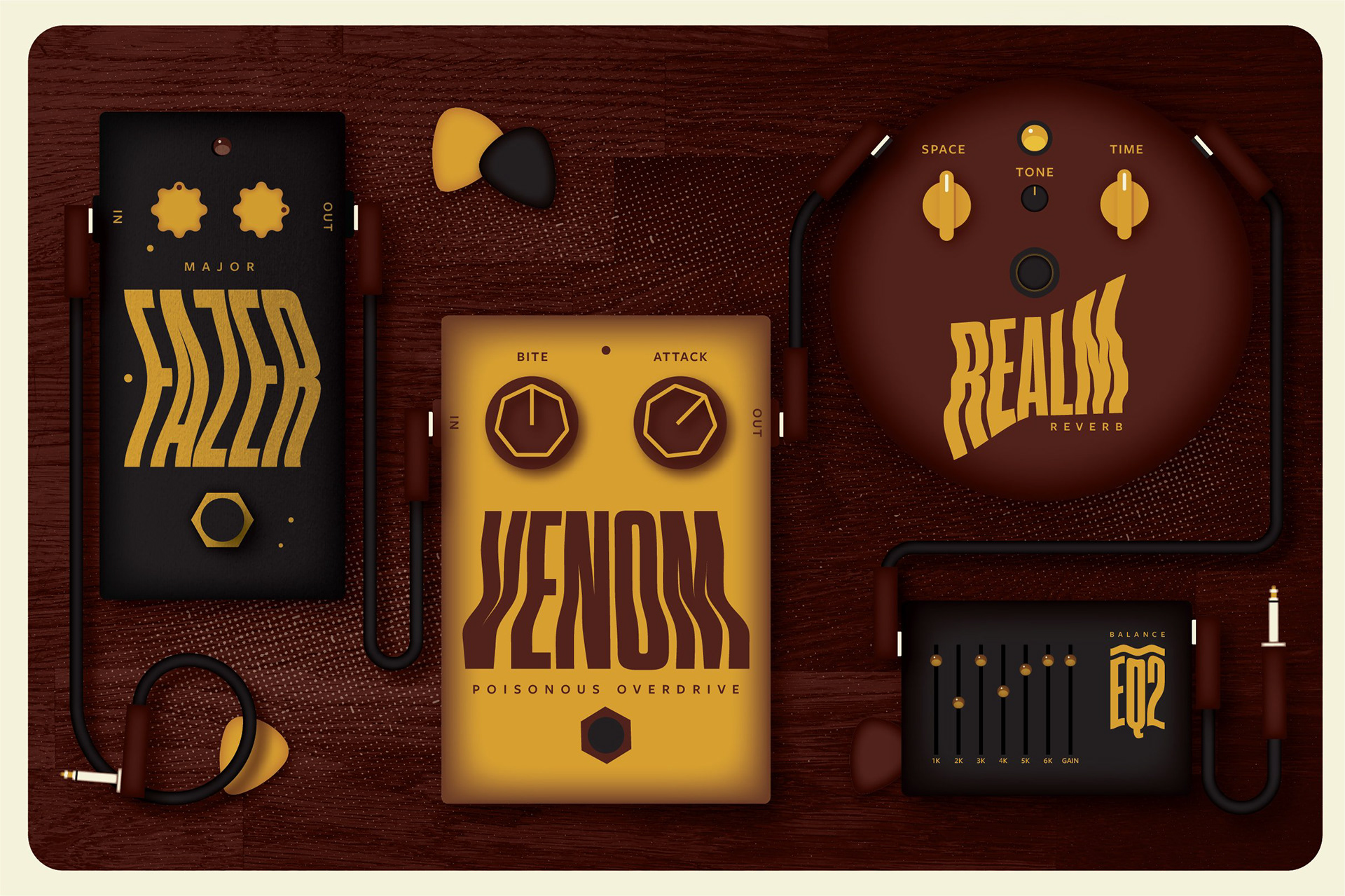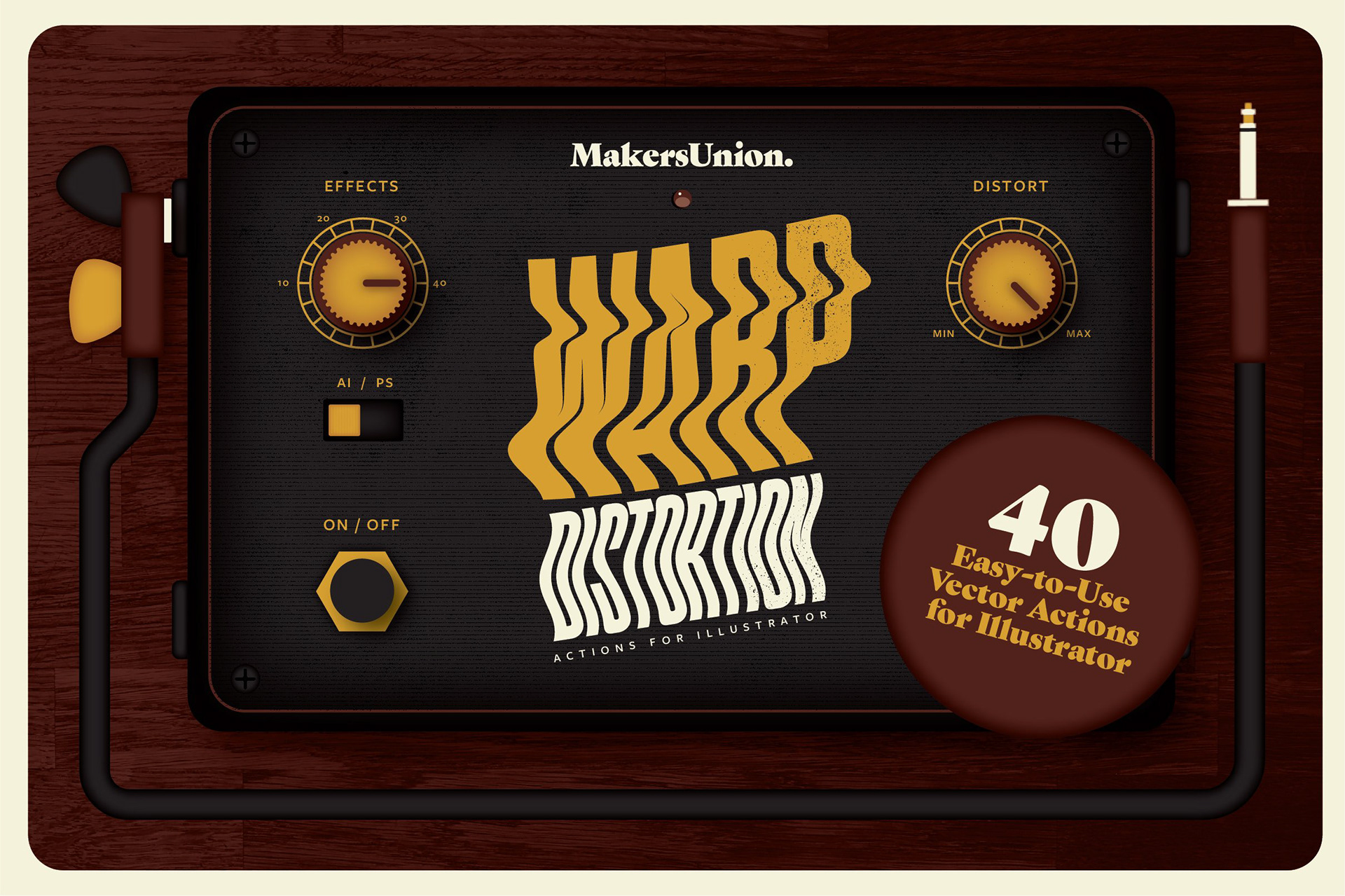 WarpDistortion - Vector Photocopy Effect Actions for Adobe Illustrator (CC)
MakersUnion WarpDistortion actions will supercharge your titles and vectors with some warped weirdness. After years of working in the action-sports industry, we know a thing or two about using a photocopier to create unique and interesting text effects and titling.
Can't find a copy machine to make a photocopied effect?
 No problem. Our Adobe Illustrator actions pay homage to this lost craft and has been developed to empower you to create some seriously cool type treatments for your design project, social media account, or merchandise. 
All live and in fully editable vector format!
Using our actions makes it super easy for you to achieve instant results. Simply choose the desired effect from over 40 options and adjust as you create.
What you get with your purchase: 40 WarpDistortion Actions for Adobe Illustrator (CC), four Illustrator (.ai) files to create your effect whether vertical, horizontal, square or multi-line. You also get our patented WarpDistortion Field Guide — which includes our action effect legend, how-to, and troubleshooting guide.
Actions: WarpDistortion is offered to you in Adobe Illustrator Action format (.aia) and easily installed through the action window menu.
Illustrator Files: Use these files to find your perfect effect, locate the effect in the actions list, and press play. 
Try different effects until you find what your creative heart desires.
WarpDistortion Field Guide: Whether you know what you're doing, or have no clue, you'll find the WarpDistortion Field Guide an asset. Step-by-step install, troubleshooting guide and effect legend — showing each of the 40 effects included.