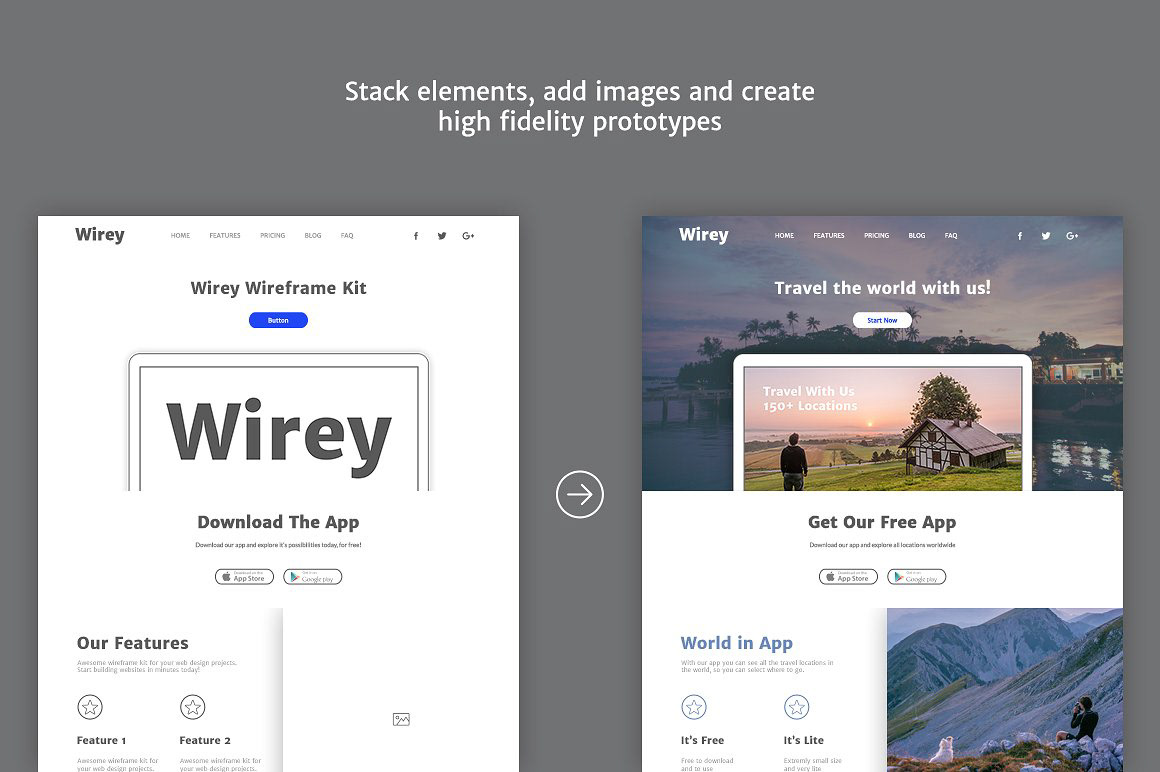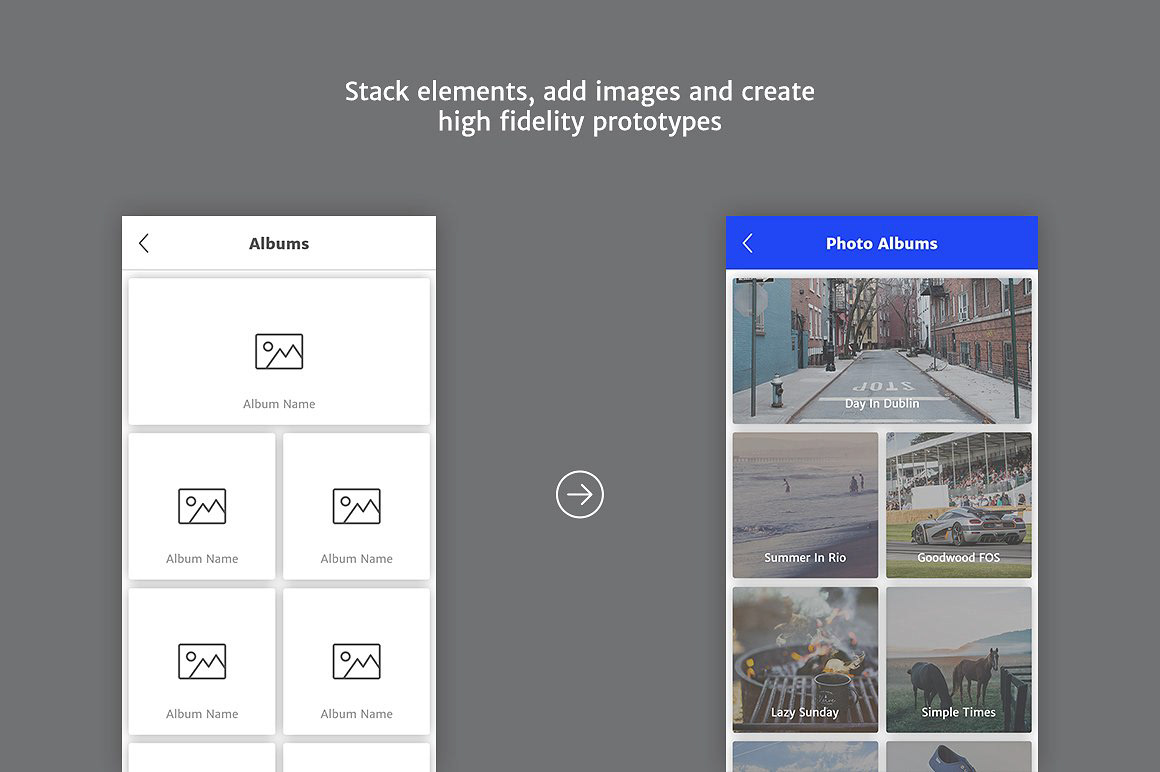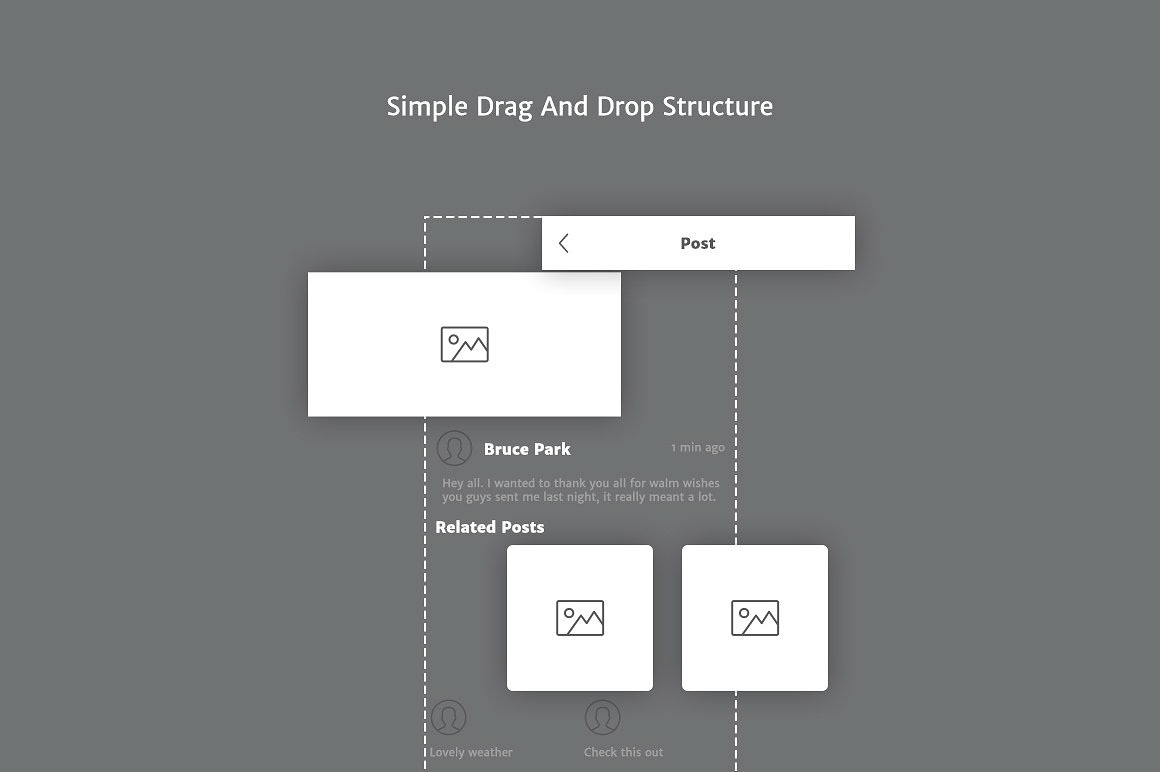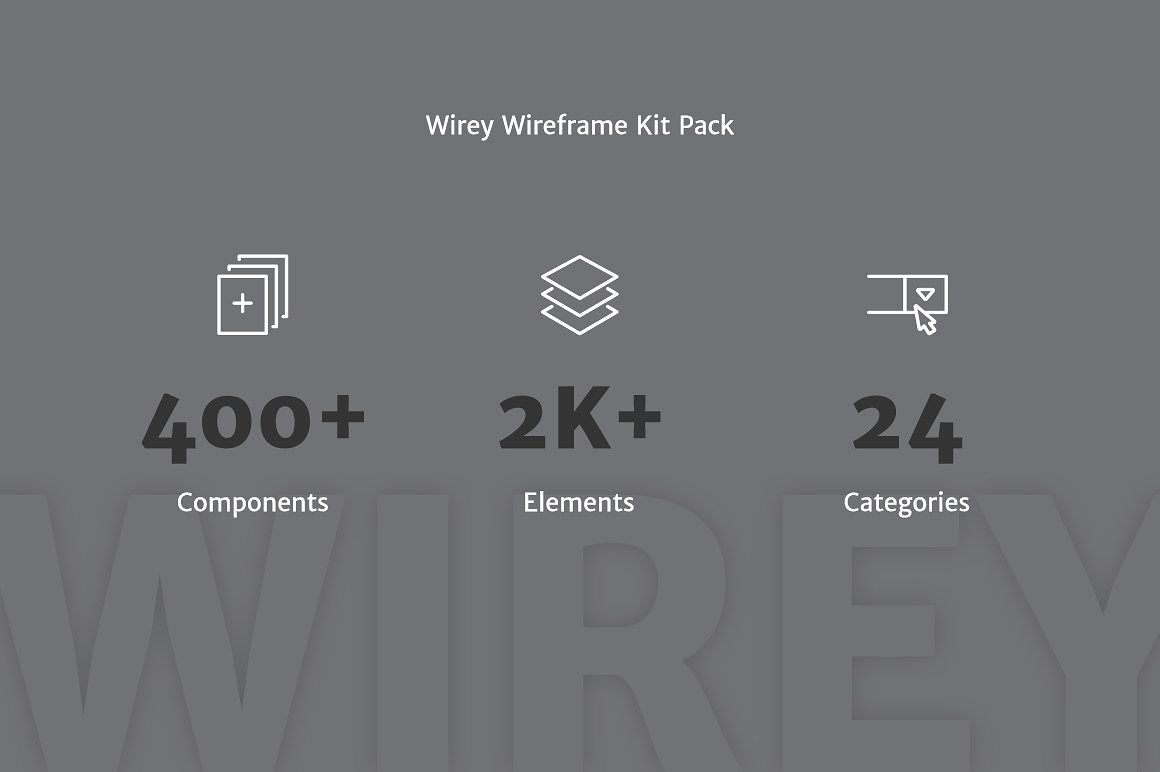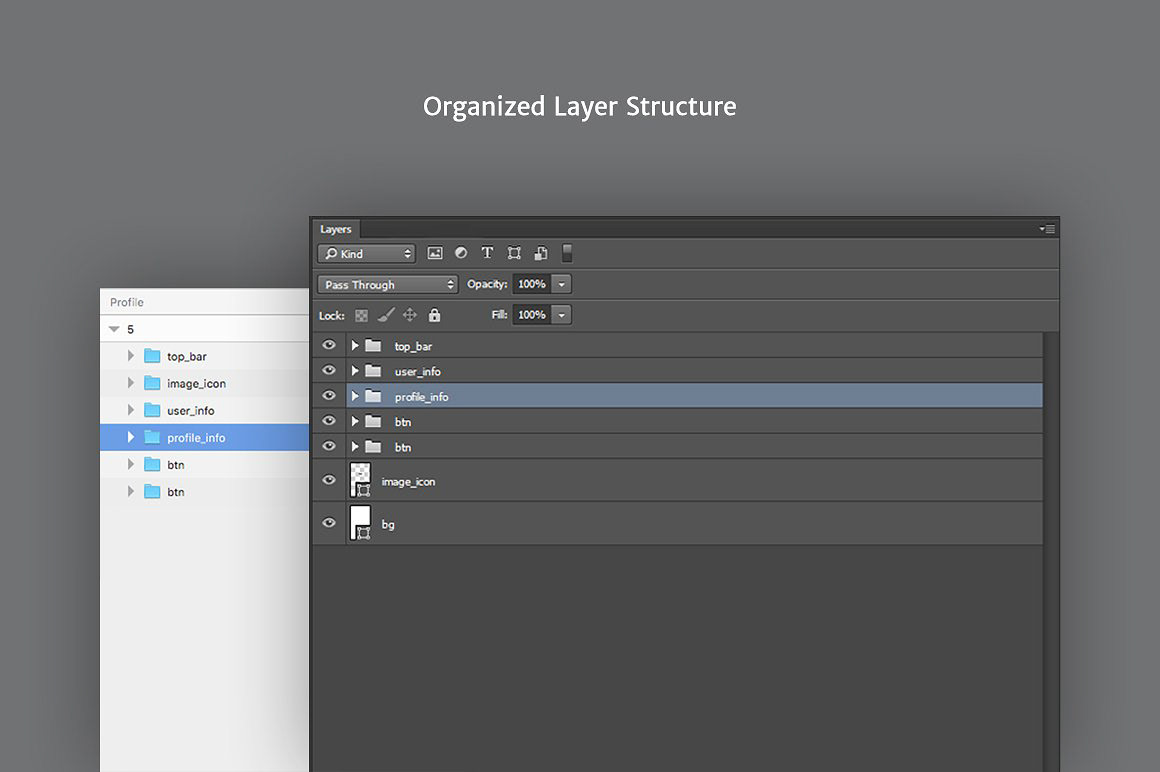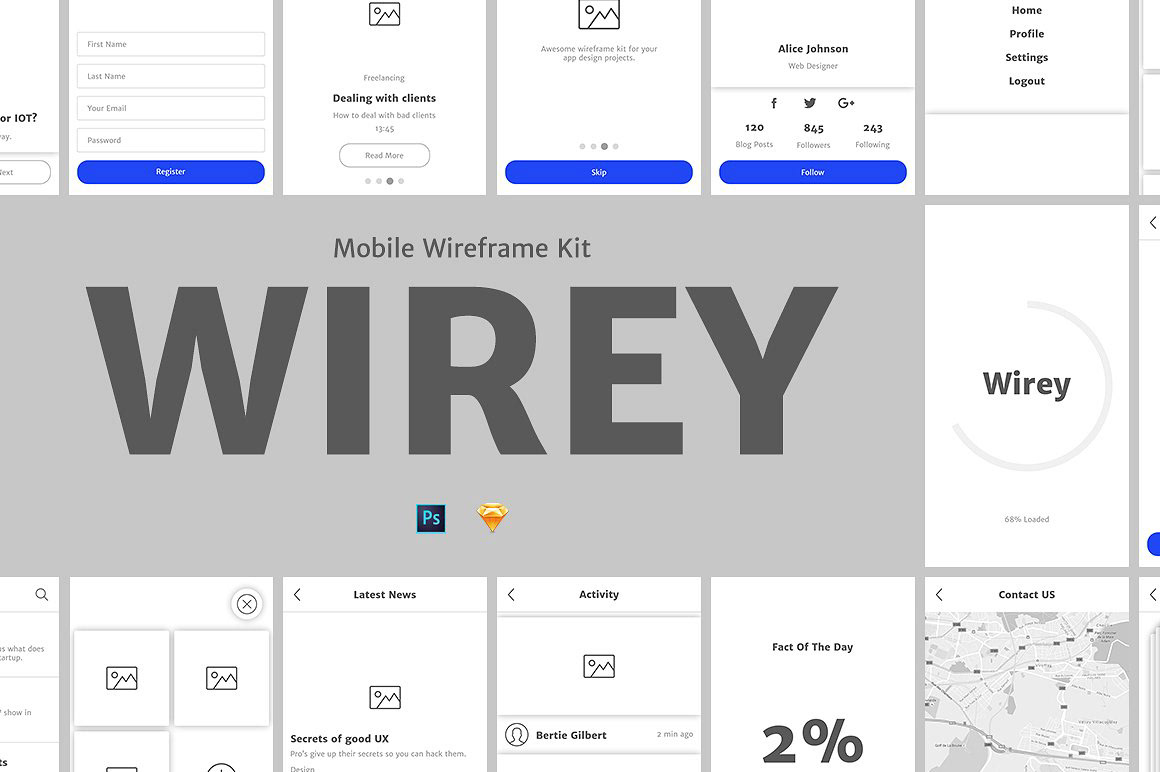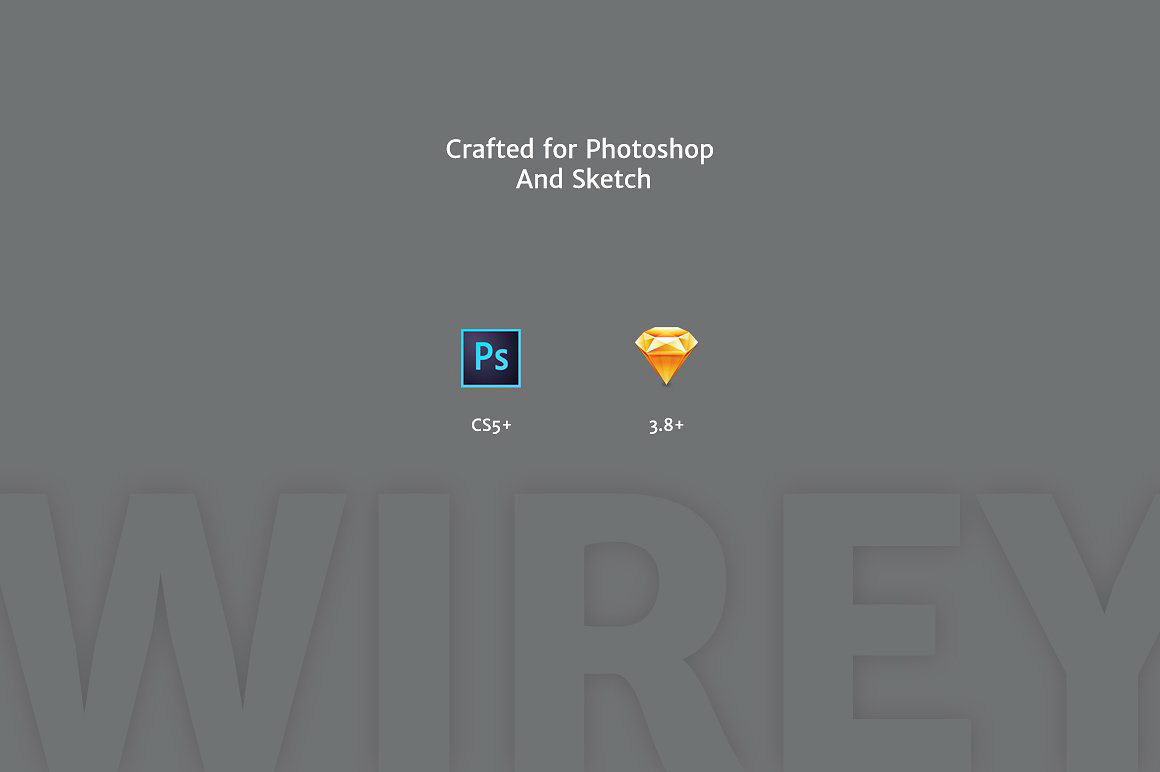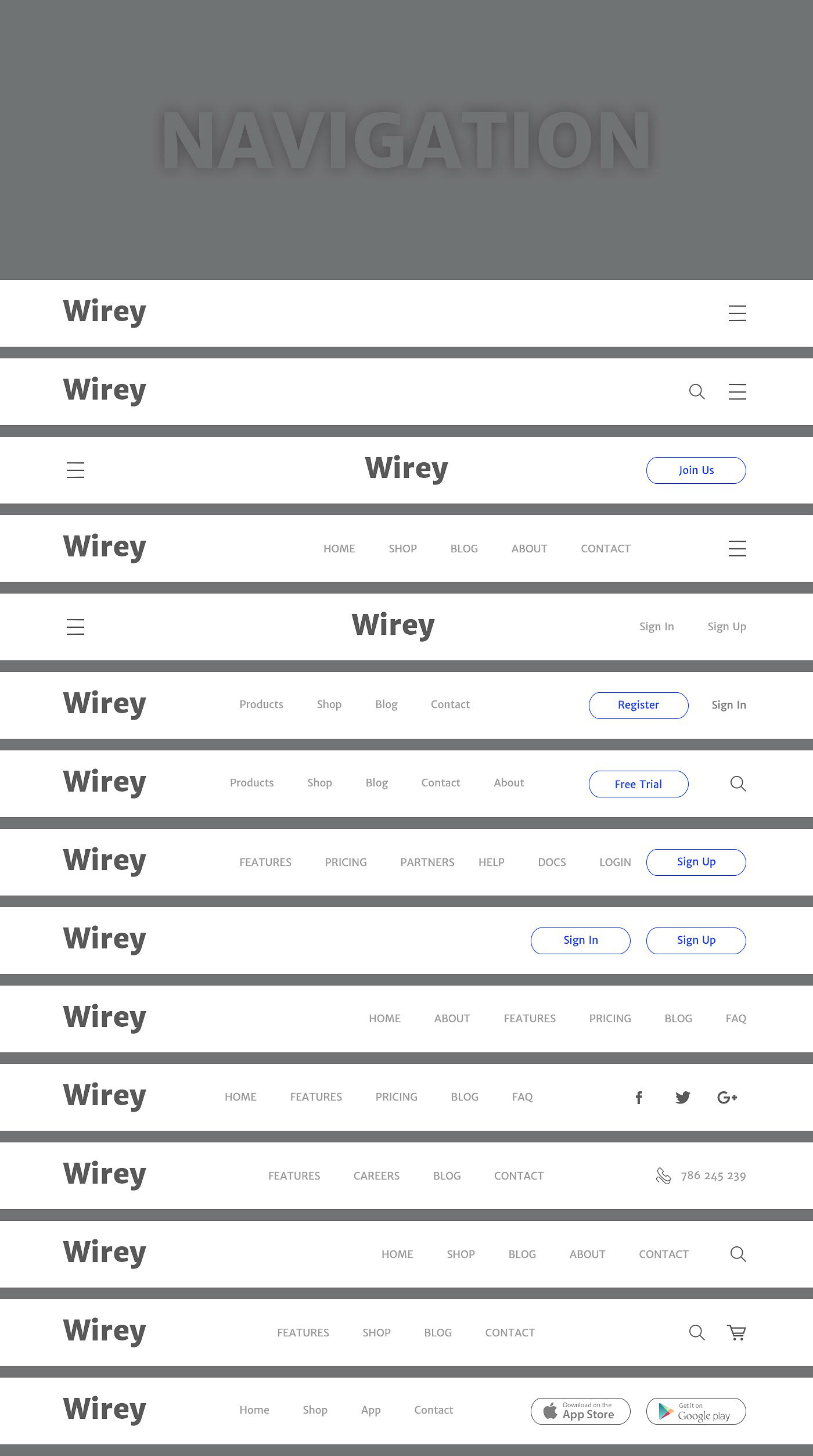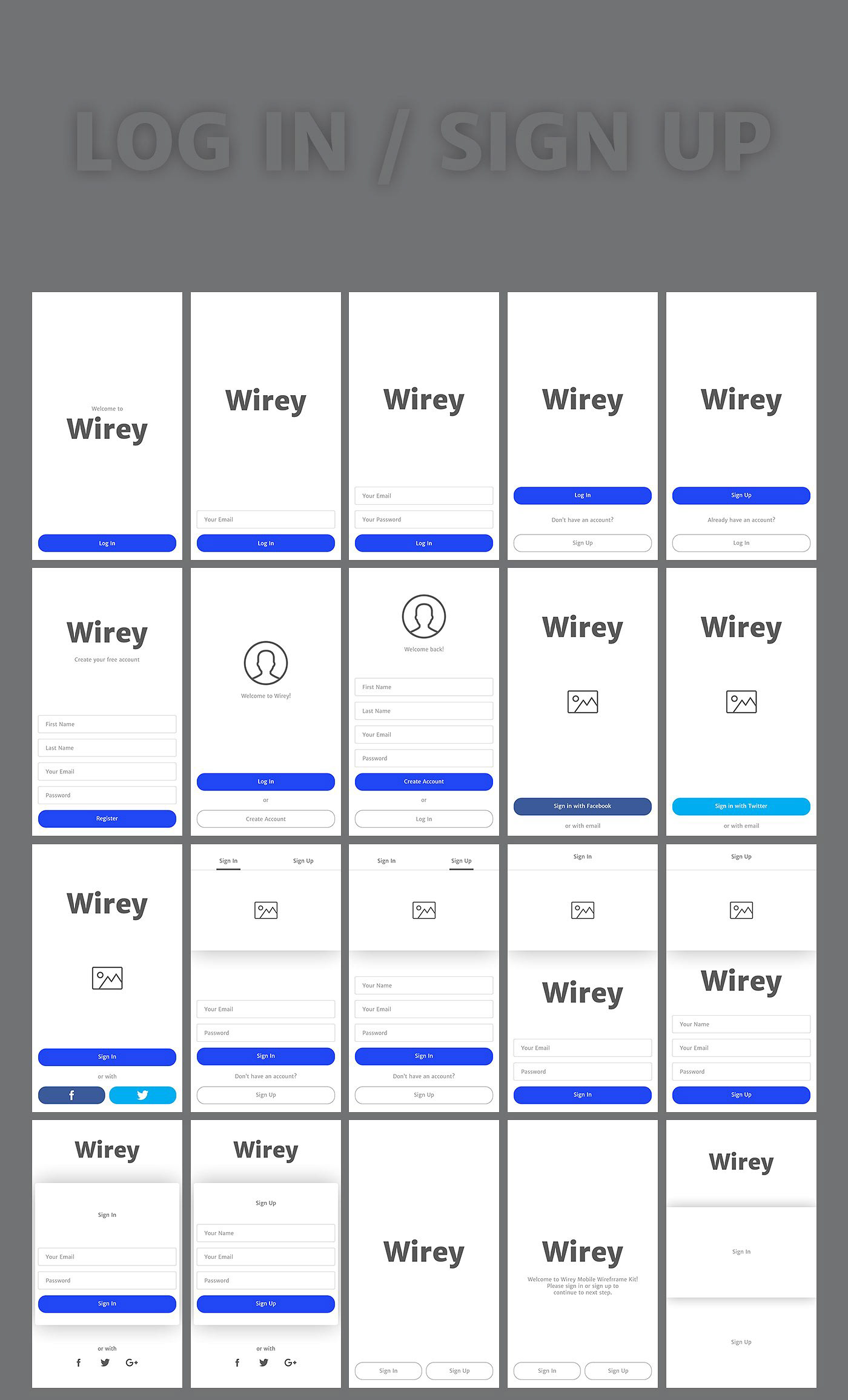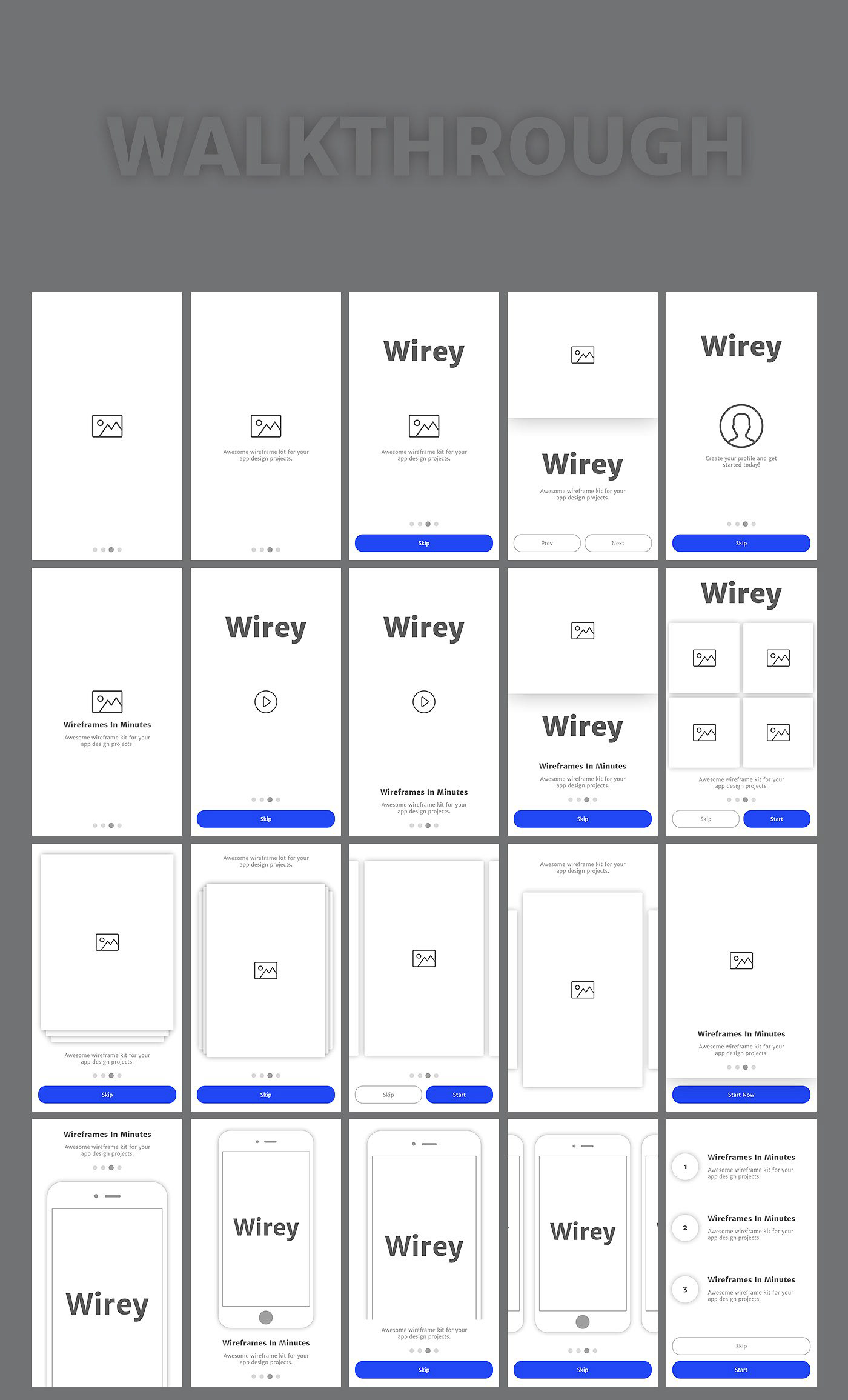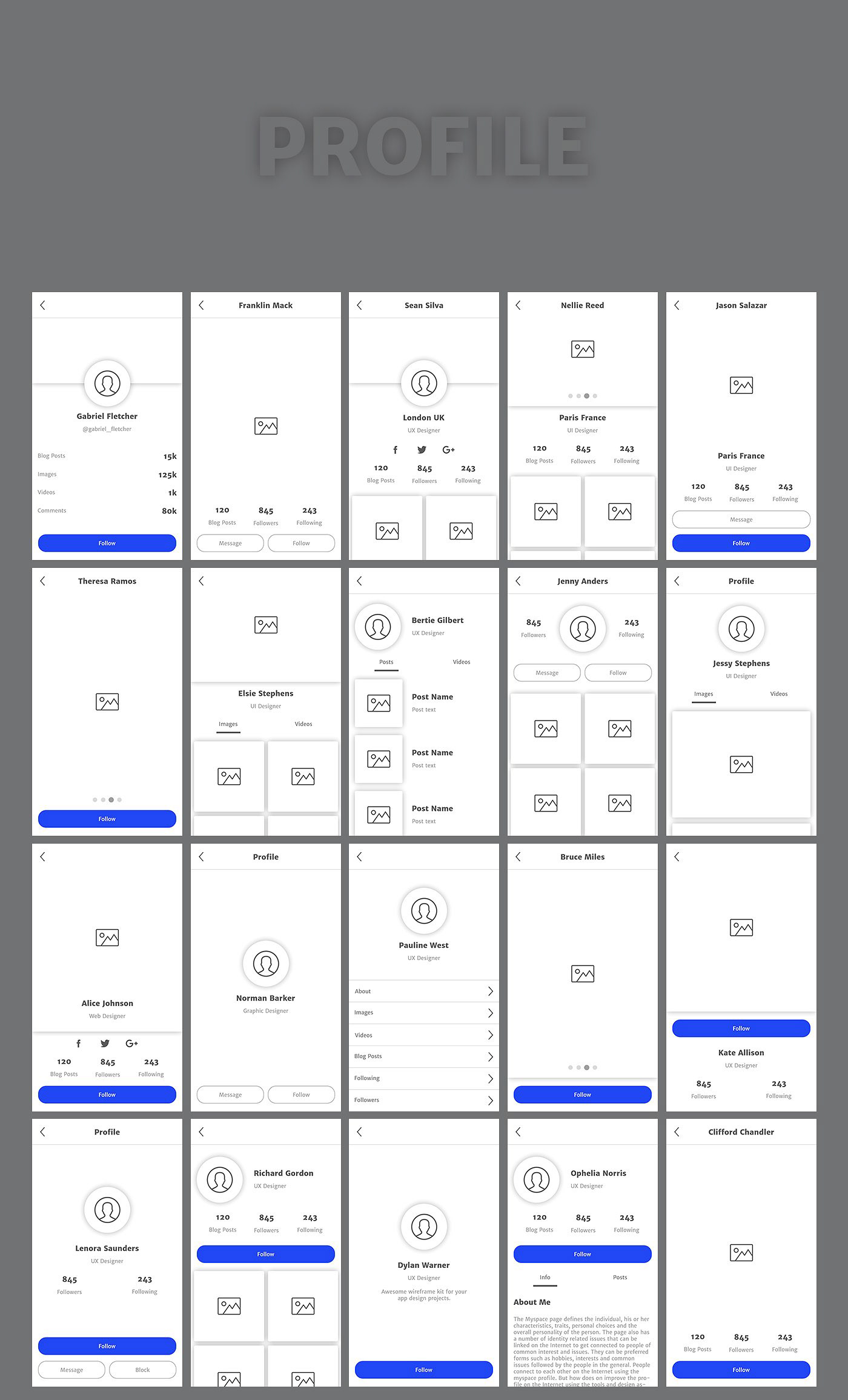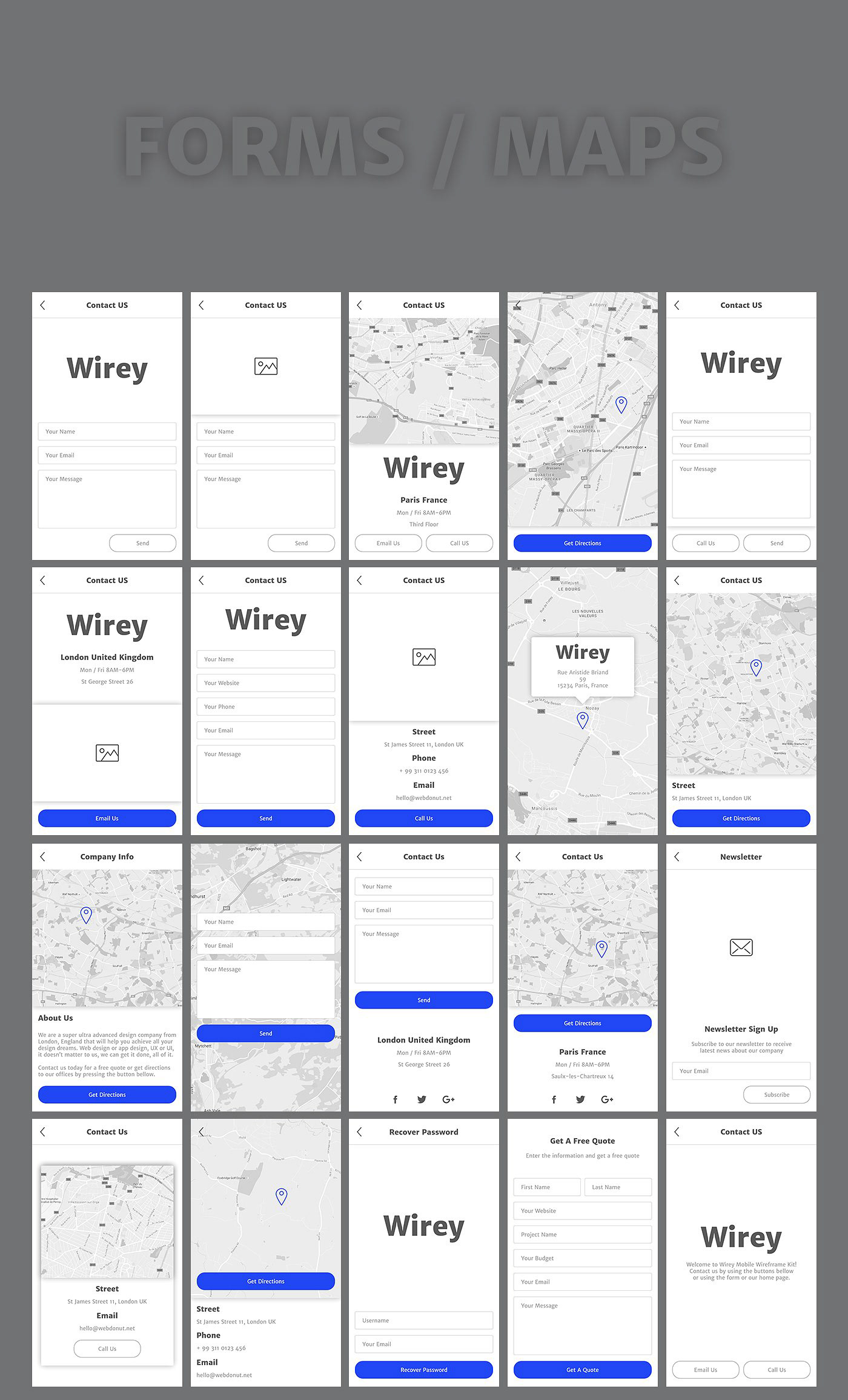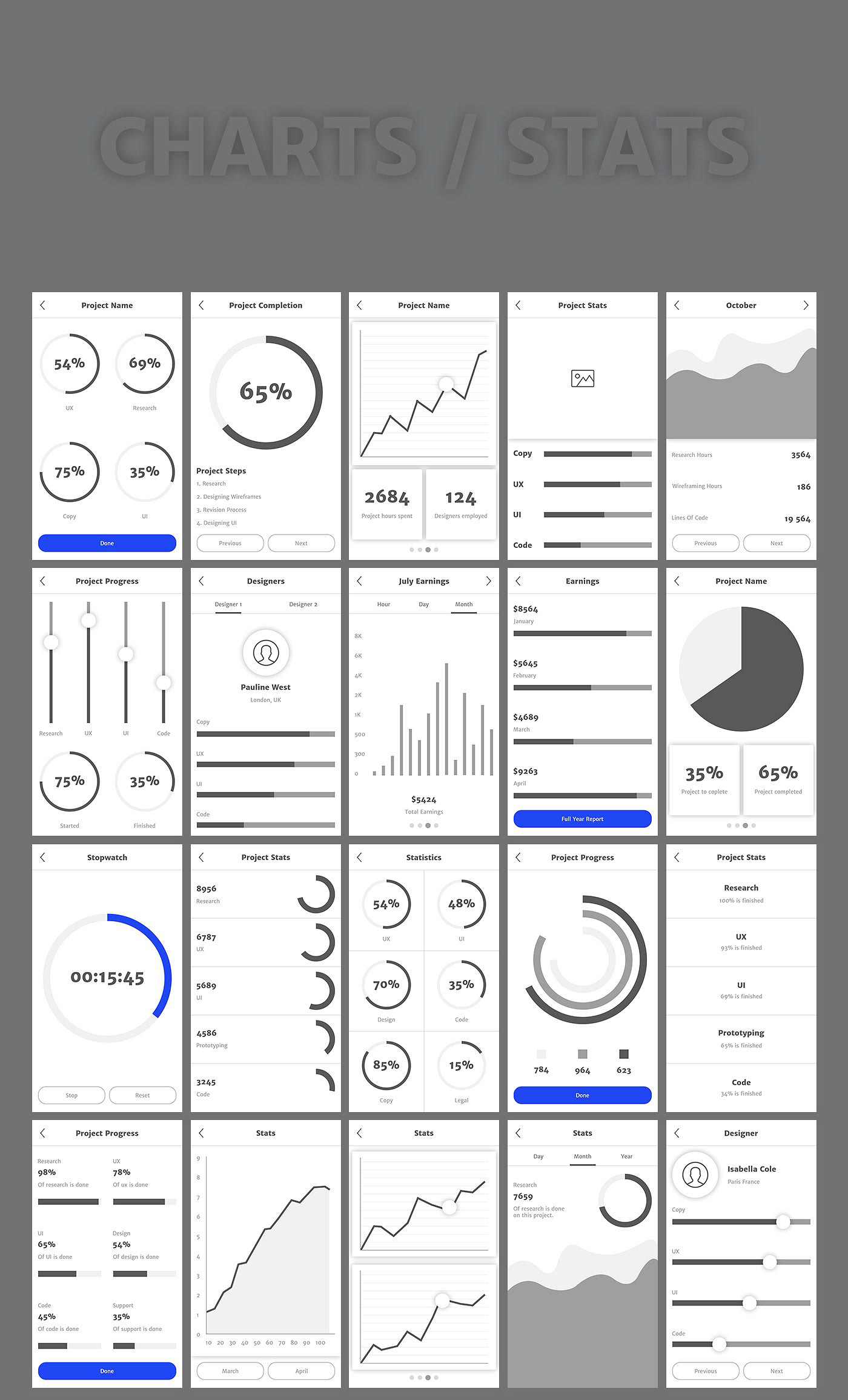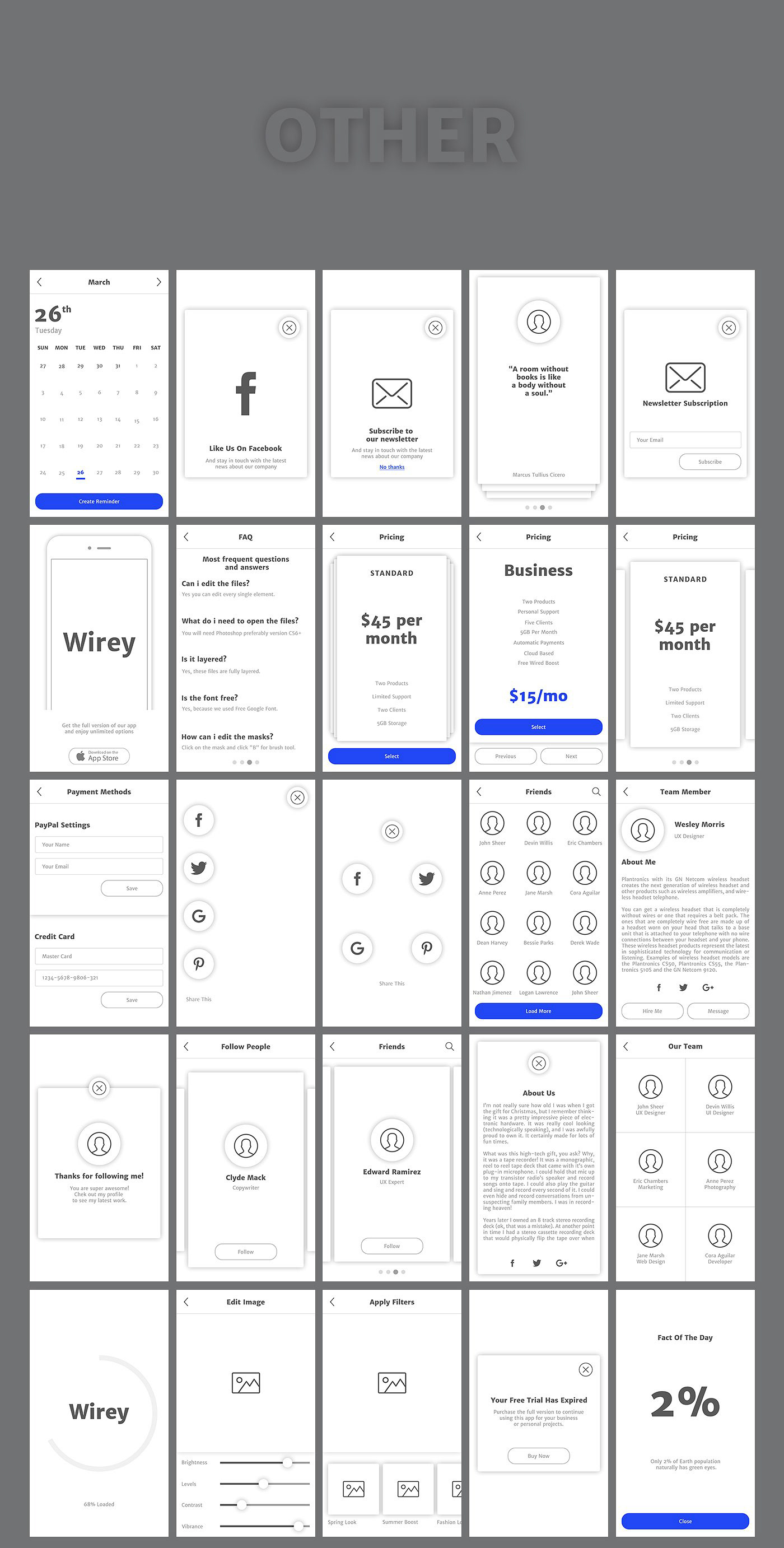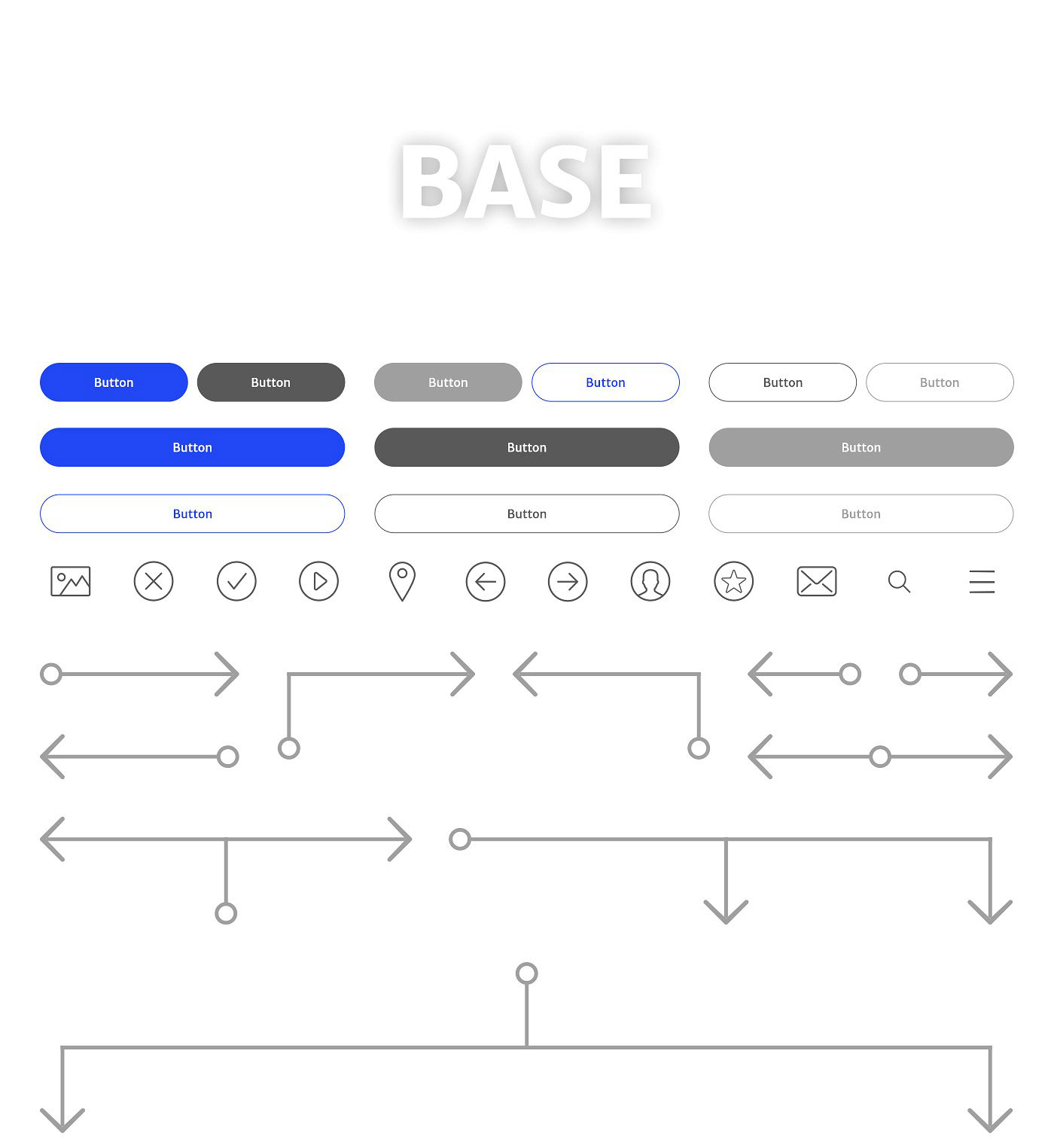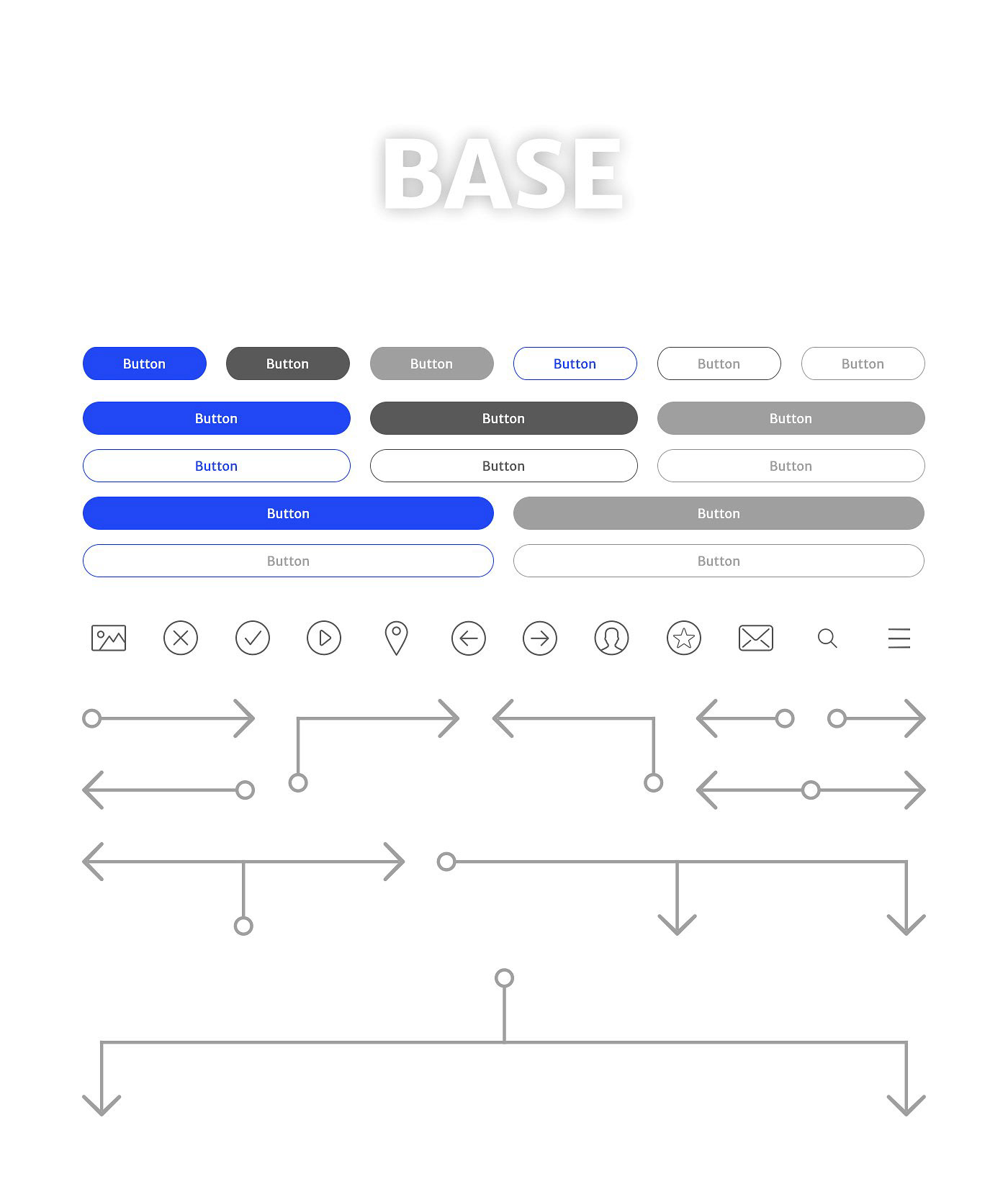 Wirey Wireframe Kit Pack is made with fast workflow in mind, so we created 200+ ready to use screens, and 200+ ready to use website elements in Photoshop and Sketch file formats. You can create wireframes for projects of any complexity and show them to your team or clients in minutes. Super simple to use to boost your creativity and productivity. If you want, you can include images to create high fidelity prototypes.
Click the image to see full preview
Wirey Mobile Wireframe Kit
200+ Ready to use screens
200+ Ready to use components
Built on the Bootstrap Grid
Works in Adobe Photoshop CS5+ & Sketch 3.8+
If you have any questions please ask, and we will be more then happy to answer, or click the FAQ bellow.
If you like Wirey Wireframe Kit Pack, please recommend it.